From 'Bond' Girl to Marilyn: Who is Ana de Armas?
Ana de Armas may be new to Hollywood, but that hasn't stopped her from making a huge impact on the entertainment industry already. In the short time that she has been in show business, the Cuban actress has already been featured in some of the biggest movies in Hollywood.
Even though she already has an impressive career, with de Armas' incredible acting talents, she is almost guaranteed a prosperous future in the entertainment industry. Here is a look at Ana de Armas' career so far.
Ana de Armas always dreamed of being on the big screen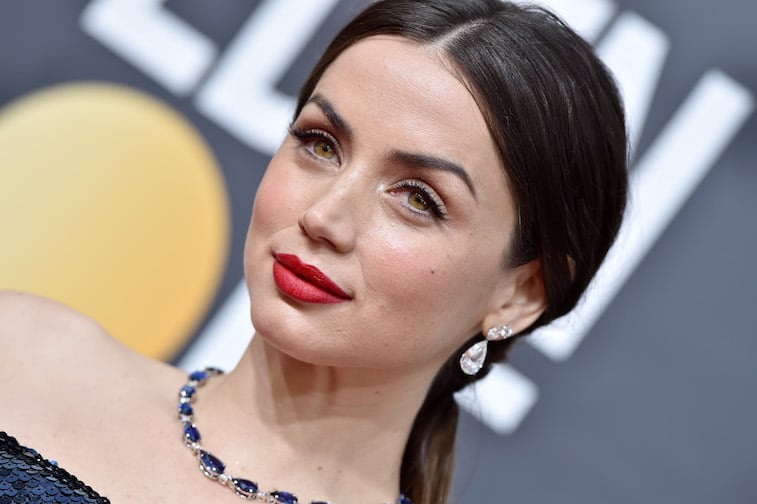 De Armas was born in Santa Cruz de Norte in Cuba and grew up near Havana. From a young age, de Armas knew that she wanted to be an actress when she grew up. When she was a teenager, she enrolled in the National Theater School of Cuba and shortly after that, began performing in plays at her school.
Because her grandparents lived in Spain, when she was 18 years old, she decided to move from Cuba to Spain in hopes of finding better opportunities to grow her career.
It didn't take long before de Armas was cast to play a prominent role on a Spanish TV show called El Internado. A few years later, she starred in another Spanish show called Hispania, la Leyenda and was starting to become quite the celebrity in Spain.
Ana de Armas' American career
In 2014, de Armas made a huge career decision and moved to Los Angeles to pursue her goal of becoming a world-renowned actress. She got her first big break when she starred alongside Keanu Reeves in the 2015 thriller, Knock Knock.
She then went on to star in another movie with Keanu Reeves called Exposed and then landed a prominent role in the critically acclaimed film, War Dogs.
She gained global recognition last year when she starred in the hit film Knives Out. The action film had a star-studded cast list that included Jamie Lee Curtis, Chris Evans, and Daniel Craig, just to name a few.
In the movie, de Armas plays the role of Marta, a scared woman who has to step outside of her comfort zone to fight for her life. She told Vanity Fair: "I felt exactly like Mata [while making the movie]. I was being thrown into a situation that I had no idea how to survive."
But de Armas did survive working with an impressive cast of A-list actors. And not only did she survive; she excelled. She received a lot of praise from fans and fellow actors alike for her portrayal of Marta.
What's next for Ana de Armas?
https://www.instagram.com/ana_d_armas/p/B8Oz-BEHPLx/caption/pinewood-studios-turned-into-cuba-and-paloma-met-james-bond
De Armas has several films that are expected to come out in the near future. One of the films that fans are most excited about seeing her star in is the new James Bond movie called No Time to Die. The crew has already wrapped production of the movie and fans can watch de Armas in this action-packed movie in April of this year.
Another highly-anticipated movie that is set to hit theaters soon is Deep Water. In this thriller, de Armas plays the wife of Vic Van Allen (played by Ben Affleck) and is in the middle of an investigation that points to her husband possibly being a killer.
This movie marks Affleck's first major role since coming out about his alcohol addiction and sobriety. The movie is set to come out later this year and is expected to be an instant hit.
In addition to these other two great films, de Armas is also currently working on a movie called Blonde. The movie is based on the book that was written by Joyce Carroll Oats that takes a fictional look at Marilyn Monroe's life.
According to Indiewire, de Armas said that she was proud to get to recreate such an iconic person. "Playing Marilyn Monroe was groundbreaking," de Armas said. "A Cuban playing Marilyn Monroe. I wanted it so badly. You see that famous photo of her and she is smiling in the moment, but that is just a slice of what she was really going through at the time."