From Brie Larson to Kumail Nanjiani, 11 'Community' Stars that are in the MCU
Now that fans are getting a chance to revisit Community on Netflix, they're realizing how many ties the show has to the Marvel Cinematic Universe. And it comes as no surprise, considering how witty and funny Marvel movies can be. 
The most obvious connection:  Anthony and Joe Russo —  the series showrunners who went on to direct four of the most popular Marvel movies in recent years, including Avengers: Endgame.  But there are also a number of actors who are linked to both worlds. From Brie Larson to Kumail Nanjiani, here are 10 Community stars that are part of the MCU.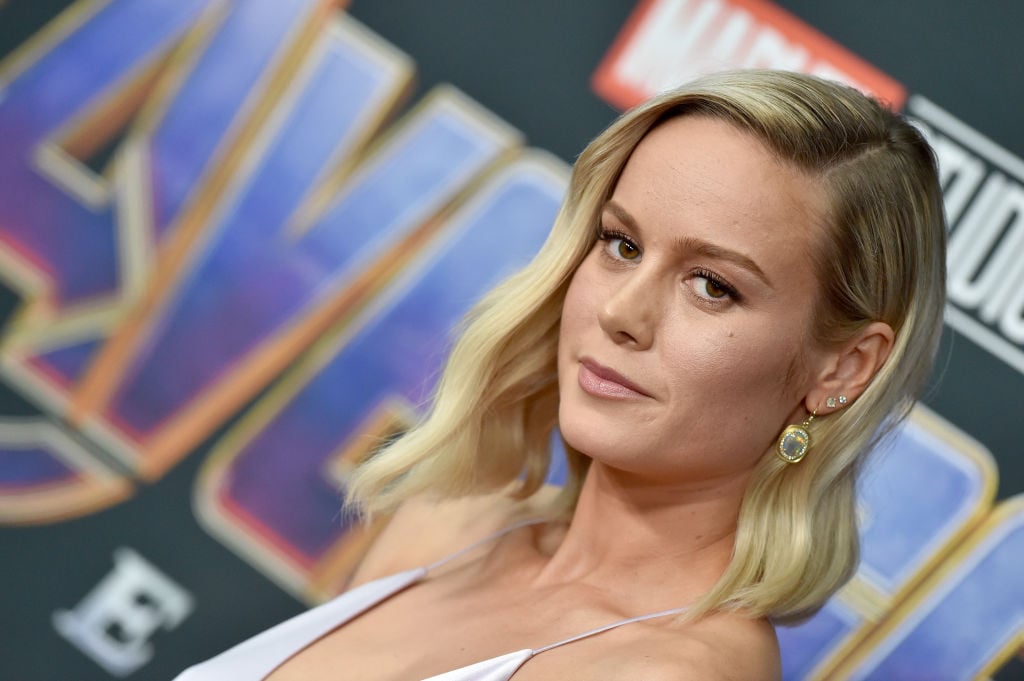 'Captain Marvel' star Brie Larson had a recurring role on 'Community'
The world knows Brie Larson as Carol Danvers, the titular superhero from Captain Marvel. But before she joined the MCU, Larson had a small recurring role on Community. She played Abed's understanding and equally quirky girlfriend, Rachel.
Larson only appeared on three episodes in Seasons 4 and 5, but she left a lasting impression. If the rumored Community movie happens, fans are hoping she reprises the role in some capacity. 
MCU's 'The Eternals' star Kumail Nanjiani played a Greendale Custodian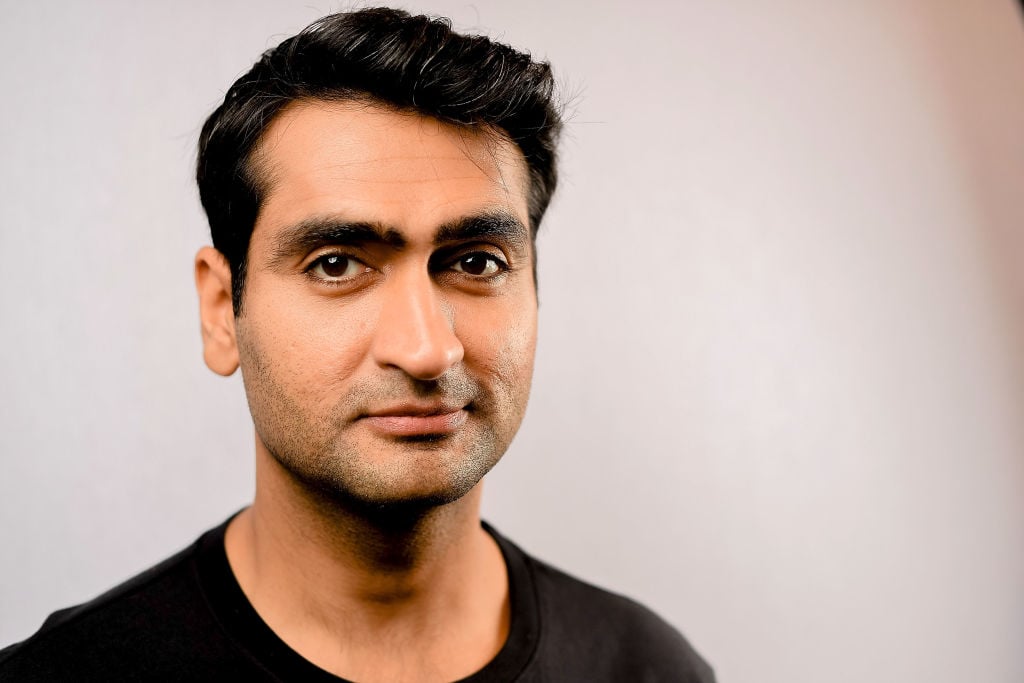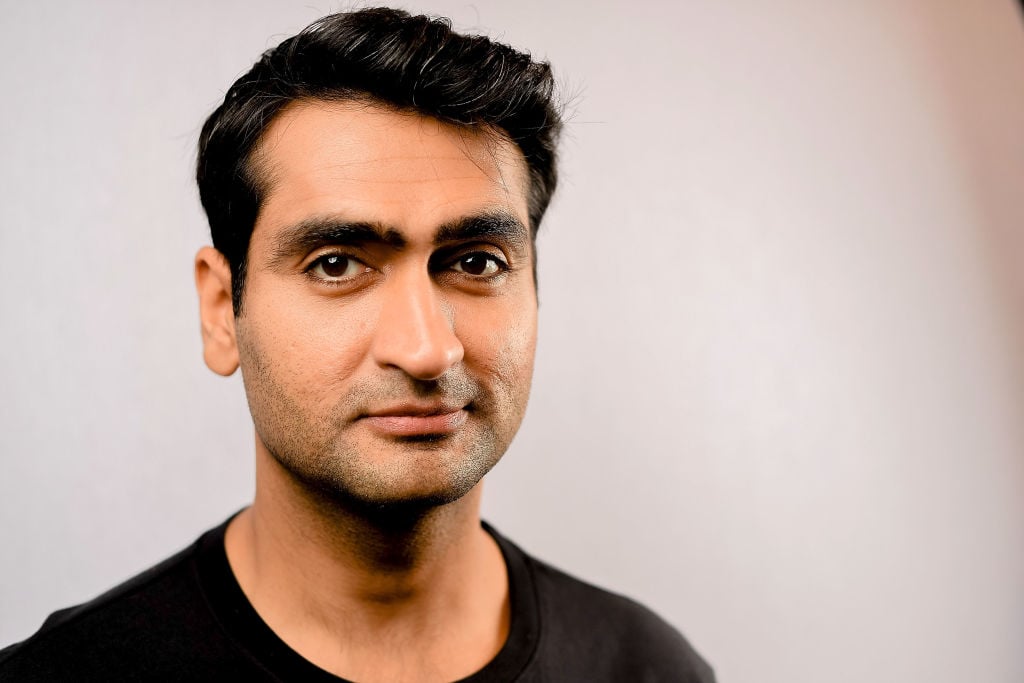 In the upcoming MCU Phase 4 film, The Eternals, Kumail Nanjiani will take on the role of the Eternal superhero, Kingo. But back in the day, the actor starred on two episodes of Community. 
In "Analysis of Cork-Based Networking" and "Modern Espionage," Nanjiani plays Custodian Lapari — the Greendale Community College Deputy Custodian who serves as the right hand to Chief Custodian, Bob Waite (Nathan Fillion).
Walton Goggins played Pierce's lawyer on Season 5 of 'Community'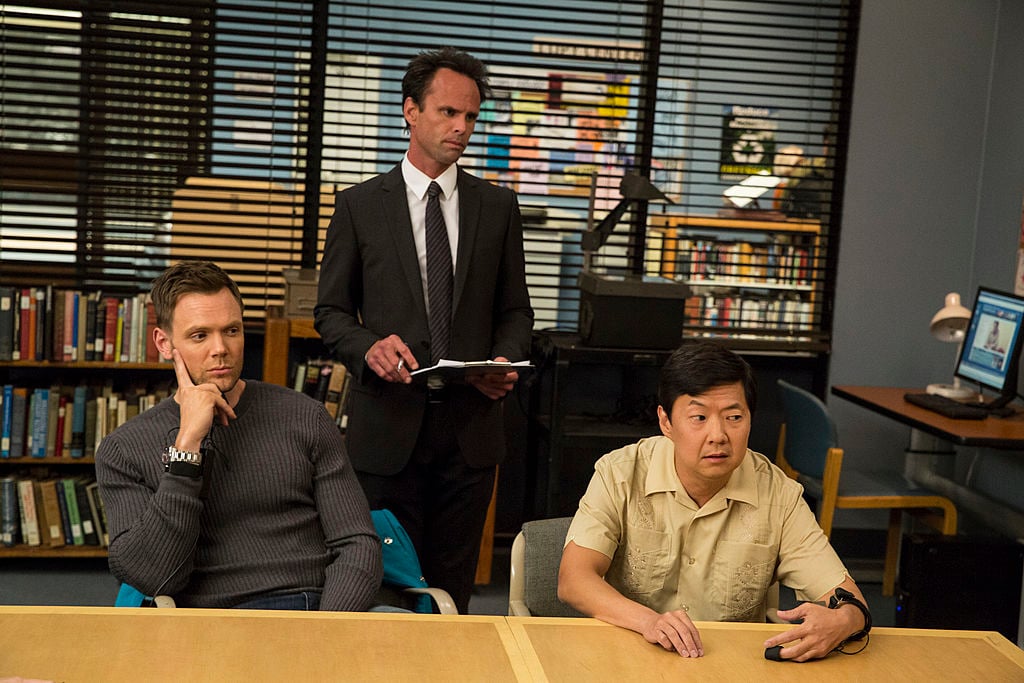 In Ant-Man and the Wasp, Walter Goggins portrays Sonny Burch — the villainous black market criminal who is hellbent on stealing Hank Pym's quantum technology. But on Community, the actor appeared on one pivotal episode. 
On "Cooperative Polygraphy," Goggins played Pierce's attorney, Mr. Stone, who is charged with administering polygraph tests and handing out inheritances to the study group right after Pierce's funeral. Because the actor was unable to make it to the May 18 virtual reunion and table read of this episode, The Mandalorian star, Pedro Pascal will read Goggin's part. 
'Community' star Donald Glover was in MCU's 'Spider-Man: Homecoming'
As Troy Barnes on Community, Donald Glover truly let his comedic talent shine. He's since taken on much more serious roles, both on and off-screen as a writer, director, and musician.
But the actor also took on a small role in Marvel's Spider-Man: Homecoming. In the film, Glover plays Aaron Davis, a well-intentioned low-level criminal who helps Spider-Man (Tom Holland) foil an arms deal. 
Danny Pudi had a cameo in 'Captain America: The Winter Soldier'
On Community, Danny Pudi plays Abed Nadir — the pop culture aficionado who can turn any situation into a movie or TV reference.  The actor didn't have a major role in the MCU, but he did get a cameo in one of the franchise's biggest films. 
Pudi played a Shield Com Tech (with the nametag "Moore") in Captain America: The Winter Soldier. In the scene, when he notices communications interference and goes to open the door, he's met by Captain America (Chris Evans), Falcon (Anthony Mackie), and Maria Hill (Cobie Smulders). 
Jim Rash plays a college dean in 'Community' and the 'MCU'
Apparently, Jim Rash is great at playing college deans. On Community, he has the recurring role of Craig Pelton — the splashy Dean of Greendale Community College. 
And in Captain America: Civil War, Rash makes a cameo as the Dean of MIT. In the scene, he hosts Tony Stark (Robert Downey Jr.) after his MIT Alumni Honors speech. 
Ken Jeong had a cameo in 'Avengers: Endgame'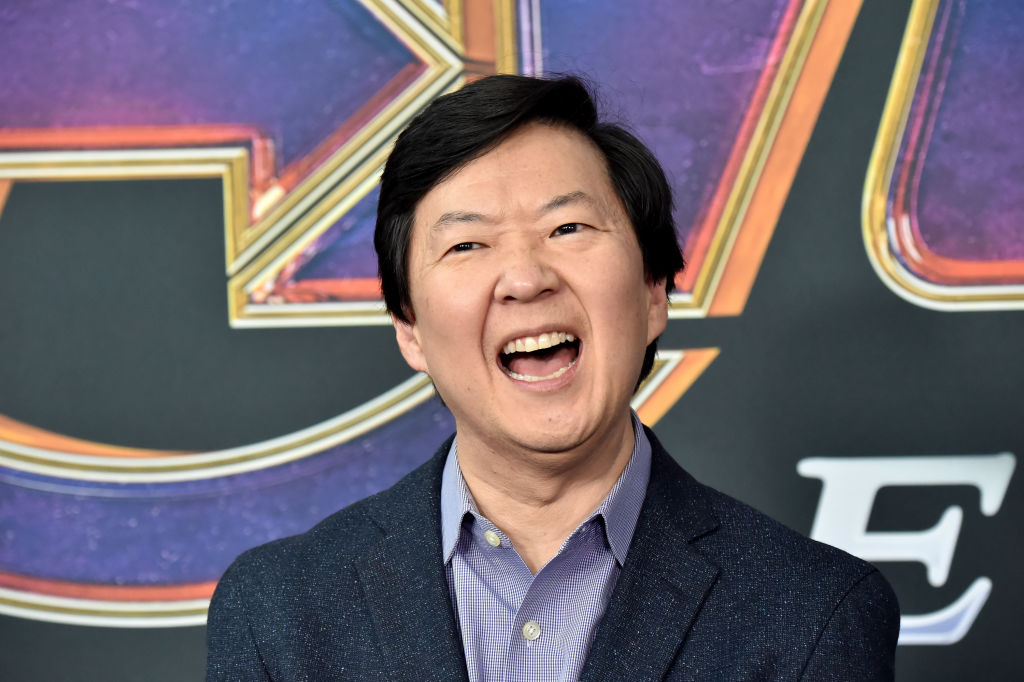 On Community, Ken Jeong played the zany Spanish teacher-turned-student, Ben Chang.  The actor, who is good friends with Joe Russo, made a small cameo on one of the filmmaker's biggest Marvel films. 
In Avengers: Endgame, Jeong plays a security guard on duty at the warehouse where Scott Lang, aka Ant-Man (Paul Rudd), rematerializes. When he sees Scott on the security cameras asking for help, Jeong's character lets him out. 
Yvette Nicole Brown was a SHIELD agent
Yvette Nicole Brown plays the kind-hearted, yet quick-tempered Shirley Bennett on five seasons of Community. But the actress also had a quick cameo in Avengers: Endgame.
She is in the scene where Tony Stark (Robert Downey Jr.) and Steve Rogers (Chris Evans) go back in time to the old SHIELD bunker. When they get on the elevator, they encounter a SHIELD agent played by Brown. 
Randall Park was on 'Community' and 'Ant-Man and the Wasp'
He's most known for his role on Fresh Off the Boat, but Randall Park was also featured on a few episodes of Community. He first appeared on the webisode, The 5 A's, which was released before the pilot. 
And in Marvel's Ant-Man and the Wasp, Randall takes on the role of FBI Agent Jimmy Woo — the agent in charge of keeping an eye on Scott's house 
Martin Starr plays a teacher in 'Community' and 'Spider-Man'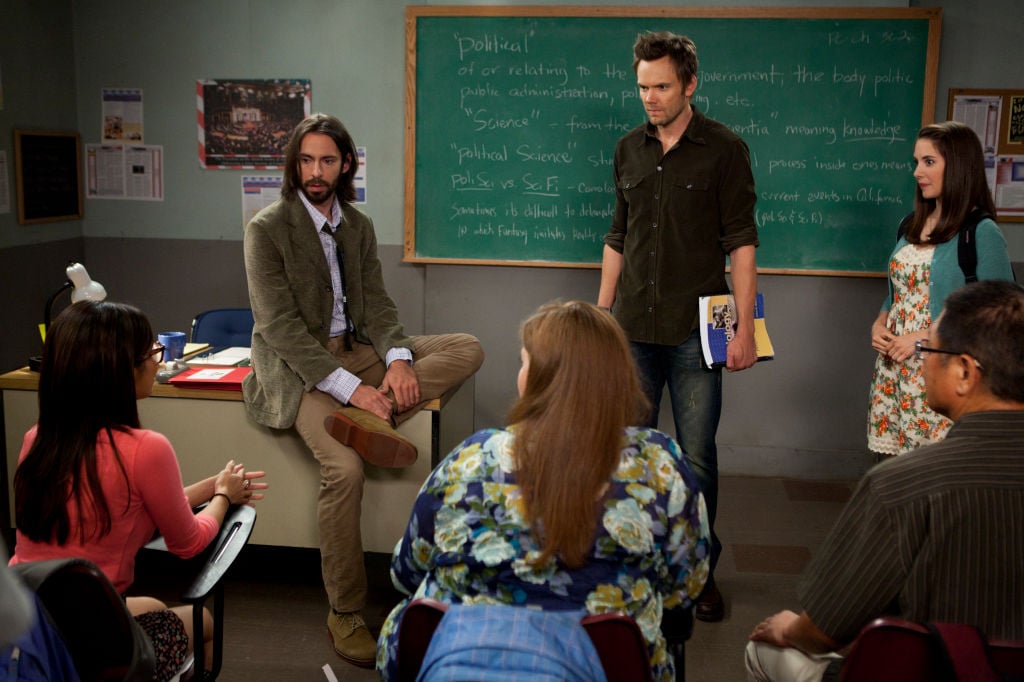 In Season 3, Episode 2 of Community, "Geography of Global Conflict," Martin Starr plays Professor Cligoris — the political science professor who moderates Annie's (Alison Brie) Model UN competition.
As part of the MCU, the actor appears in Spider-Man: Homecoming and Spider-Man: Far From Home. In both films, Starr plays Peter's (Tom Holland) science teacher, Roger Harrington, who is responsible for taking the class on their trips to Washington D.C. and Europe.  
Nathan Fillion made cameos in 'Community' and the 'MCU'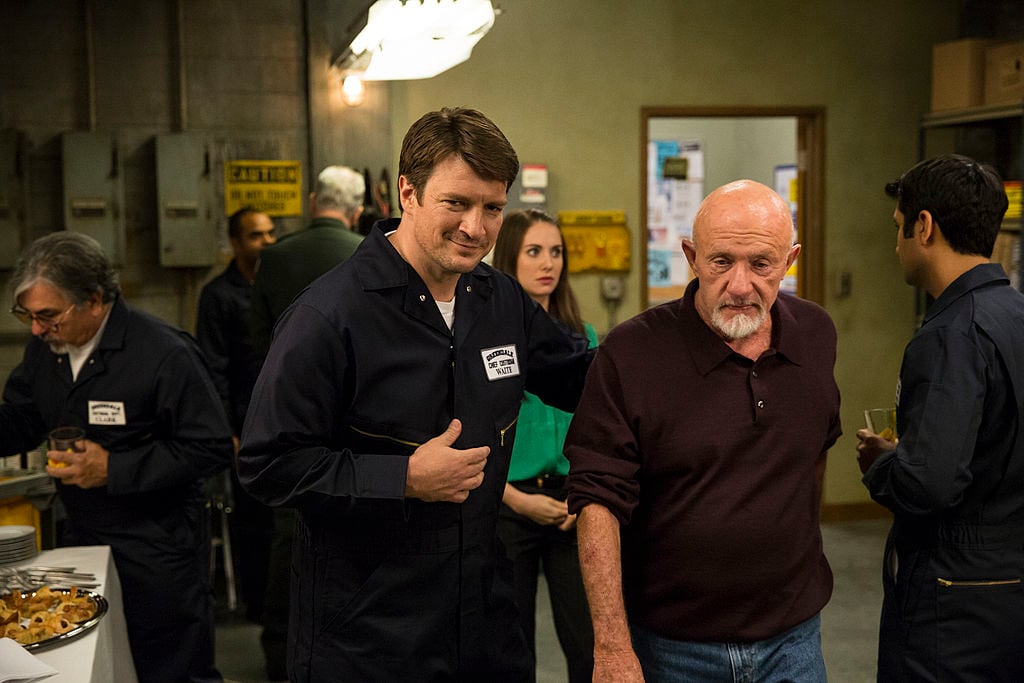 He's known for his roles on The Rookie, Firefly, and Castle, but Nathan Fillion also made a few brief appearances on Community. In the sixth season, he played Greendale's Chief Custodian, Bob Waite.
And while they may be small, Fillion also has connections to the MCU. In Guardians of the Galaxy, he voiced one of the Blue Alien prisoners. And in a deleted scene in the sequel, Fillion played Simon Williams, aka Wonderman.