From 'Christmas Vacation' To 'Home Alone', John Hughes Is the King of Christmas Movies
The Breakfast Club, Sixteen Candles, and Ferris Bueller's Day Off might be synonymous with John Hughes but the filmmaker also made some major Christmas hits. Hughes created multiple holiday movies before his 2009 death at the age of 59.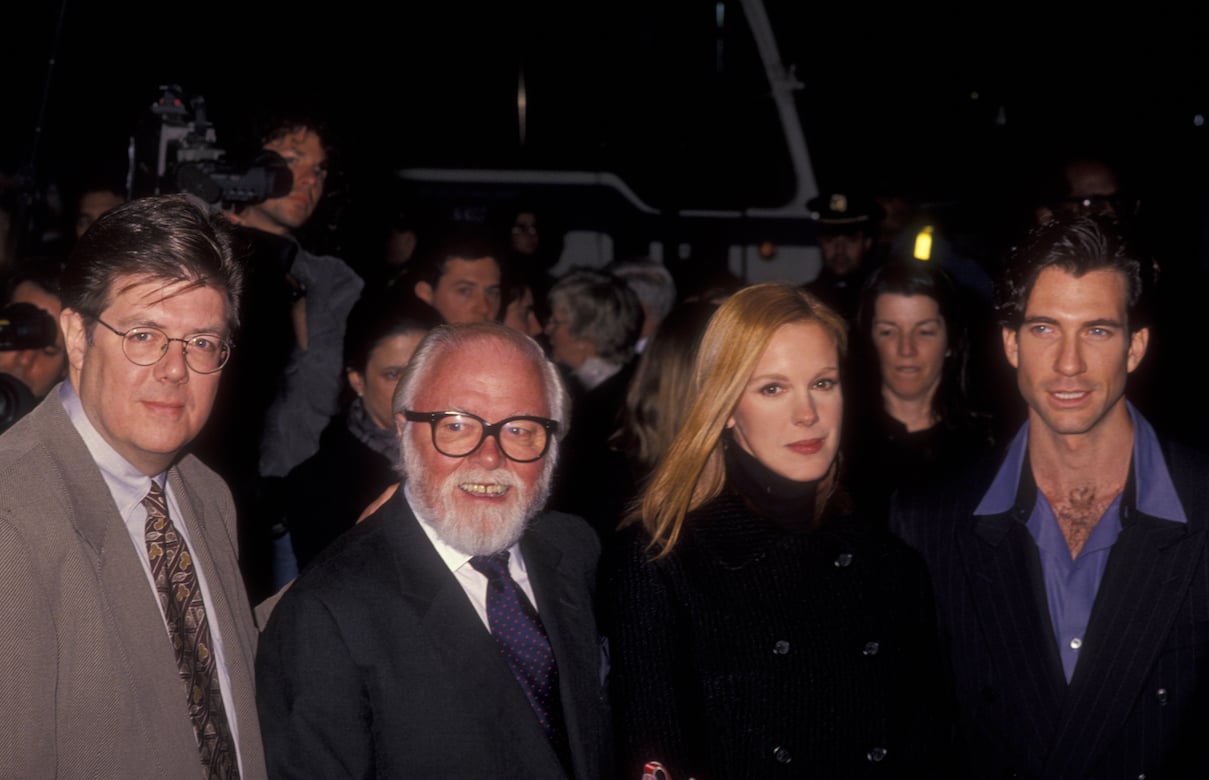 John Hughes wrote and produced 'National Lampoon's Christmas Vacation'
After the success of his '80s teen movies, Hughes turned his attention to the Griswold family. He wrote the screenplay for National Lampoon's Christmas Vacation and produced it. Set in Chicago — a hallmark of many Hughes films — Christmas Vacation filmed in California and Colorado. 
Since its theatrical release in 1989, the Chevy Chase comedy has become a must-watch Christmas movie for many. In fact, it's become such a popular movie there's now Christmas Vacation merchandise on store shelves every holiday season. 
Christmas Vacation isn't on Netflix but it is airing on TV during the holidays. 
RELATED: Johnny Galecki Got a Scene With Him and Chevy Chase Cut From 'Christmas Vacation': 'I Still Kick Myself in the A** for This Every Day'
He also wrote the screenplay to every 'Home Alone' movie
Another film that's stood the test of time is Home Alone. The 1990 family comedy starring a young Macaulay Culkin as Kevin McCallister created a pop culture phenomenon. Like Christmas Vacation, it's another film that many watch annually. 
RELATED: 'Home Alone' Fans Noticed This Hilariously Tiny Detail
The massive success of Home Alone launched a franchise. Culkin reprised his role in 1992's Home Alone 2: Lost in New York. Once again Hughes wrote the screenplay. In 1997, there came yet another installment.
Without Culkin as Kevin, Home Alone 3 starred Alex D. Linz as Alex Pruitt, a boy who fights off international spies when he's home with Chickenpox. Hughes was again behind the writing but Home Alone 3 didn't replicate the success of the original. 
Home Alone, Home Alone 2: Lost in New York, and Home Alone 3 are streaming on Disney+ at the time of publication. 
RELATED: 'Elf' Star Will Ferrell Improvised 1 of Buddy's Most Memorable Lines
John Hughes produced and wrote the 'Miracle on 34th Street' remake
In the wake of his major successes with Christmas Vacation, Home Alone, and Home Alone 2: Lost in New York, Hughes tried his hand at recreating a classic holiday movie.
He produced and helped write the screenplay for the 1994 version of Miracle on 34th Street. The original 1947 film is considered a classic and who better than Hughes to update it? 
Mara Wilson landed the iconic role of Susan Walker previously played by Natalie Wood after starring in 1993's Mrs. Doubtfire with Robin Williams and Sally Field. Elizabeth Perkins played her mother, Dorey Walker, and Richard Attenborough took on the role of Kris Kringle.
According to feedback from critics and viewers on Rotten Tomatoes, the Miracle on 34th Street remake gets a solid 60% and 62% score respectively.
Watch the 1994 Miracle on 34th Street during Freeform's 25 Days of Christmas programming and catch the original on Disney+.
These are just a few of the director's famous movies. Watch more Hughes titles on Amazon Prime Video, Hulu, Disney+, and Netflix.
RELATED: Chevy Chase Thinks 'It's the Silliest Thing' When People Compare 'Christmas Vacation' To 'It's a Wonderful Life'