From Darius to Andre Logan King: Lakeith Stanfield's Best Roles
It's always gratifying when seeing an actor be able to become a household name through a refreshing new movie genre. You can say that about Lakeith Stanfield thanks to a certain Jordan Peele horror film called Get Out last year.
If this is all you know Stanfield from, then it's time to look back at his noteworthy film career and TV work. He's been in some appealing romantic comedies as well that are just a small fraction of his diverse roles.
Becoming an actor to escape family problems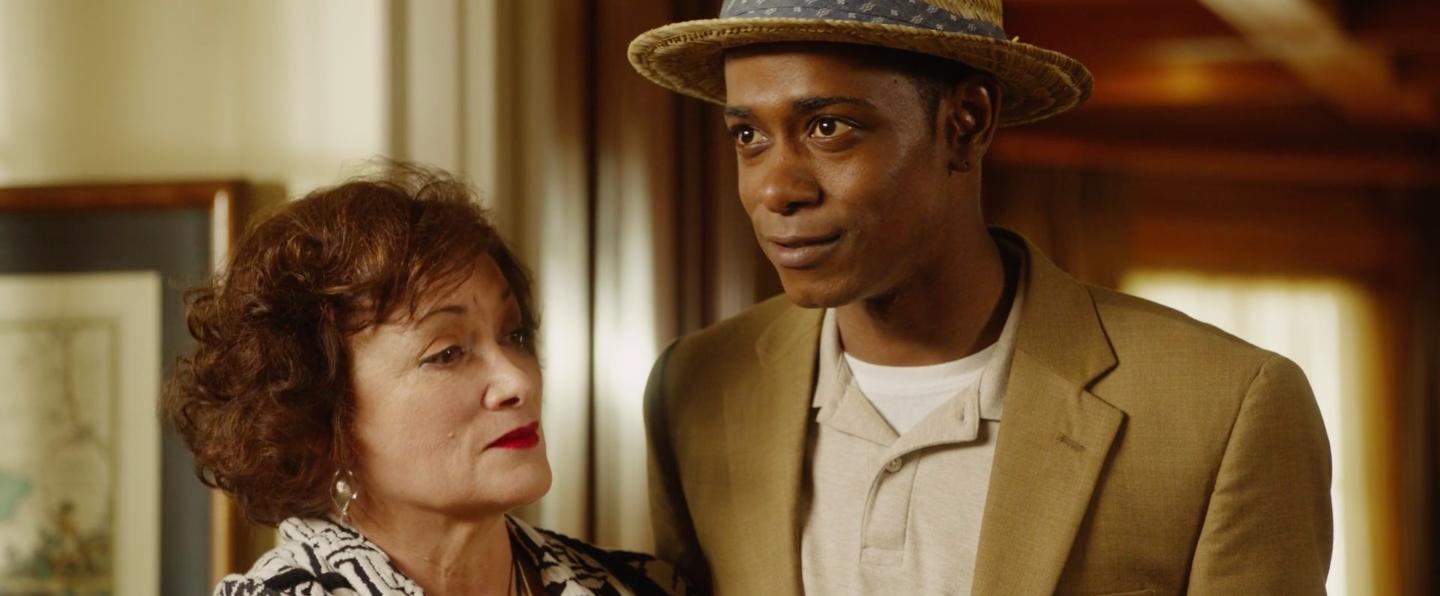 Many actors seem to gravitate to the craft because of personal issues in their family life. Stanfield was no different. Born in San Bernardino, California in 1991, his family was reportedly very dysfunctional and struggled financially.
He ultimately sought solace in acting through his high school club, then was discovered in a Los Angeles modeling school. Commercials were his first acting jobs. These helped him progress to an award-worthy film drama only a few years later.
Short Term 12 to Straight Outta Compton
https://www.instagram.com/p/BrRIptMl737/
In 2009, Stanfield was chosen to play a significant role in a short indie called Short Term 12, starring Brie Larson. While Stanfield was also acting next to another rising star (Rami Malek), his role of a troubled teen named Marcus stood out.
The realism of the role in its focus on teen suicide helped him shoot to the moon overnight as an actor to watch. Various award nominations ensued (including a Spirit Award for Best Supporting Male), even if he ultimately didn't win. Plus, he starred as Marcus in the feature-length version of the film in 2013.
This was far from his only breakthrough role. Over the next two years, he acted in two more films that put him on the map as not only a prominent African-American actor, but also taking on important roles reflecting African-American lives.
One of these was 2014's Selma where Stanfield played civil rights activist Jimmy Lee Jackson. Then he acted in the biographical film Straight Outta Compton about the gangsta rap group N.W.A. Stanfield played Snoop Dogg in the film, garnering him more renown. Playing a rapper was a natural transition, because Stanfield is also a rapper with his own group.
The rise to Atlanta
Most actors would give up anything to have this fast of a career rise. Since Stanfield had the will to escape his family troubles, the focus on acting proved anyone can do it with talent and fortitude.
Most of 2015 and 2016 had him working in various high-profile films thanks to the above roles. He had memorable parts in Don Cheadle's Miles Ahead, plus Memoria, then a notable role in Snowden.
You can even find him in a brilliant 2015 short film called Tracks. He was the lead here, playing an amateur skateboarder who has to care for his girlfriend's daughter in the middle of a tournament. It's a role you might have missed in Stanfield's impressive filmography.
In 2016, he won the part of Darius Epps in Donald Glover's Fox TV series Atlanta. It's a role that's won critical acclaim and one he's still playing, despite film stardom.
Getting in to Get Out
Stanfield won his most prominent film role in 2017: Playing the mysterious Logan King, aka Andre Hayworth, in Jordan Peele's Get Out.
Of course, this film was already a genre-busting horror classic. Stanfield's Logan King, though, became instantly memorable as a creepy centerpiece character. To date, 2017 was Stanfield's busiest year as a film actor, making seven films in total after Get Out completed shooting.
You can't say playing Logan is his best role in the last two years, because he's made several good films in 2018 alone.
Sorry to Bother You, and more
Another great role Stanfield had after Get Out was Sorry to Bother You, a dark comedy giving him top billing. As with many of his characters, this explores African-American issues in white society and the complex problems it brings. A Gotham Award nomination ensued for this performance.
You could also see him playing an NSA agent tracking Lisbeth Salander in 2018's The Girl in the Spider's Web.
Stanfield is on a fast-track now to become one of the leading African-American actors of his generation. For 2019 and beyond, he has numerous film projects on the slate.
A romantic comedy called Someone Great is one of them, proving he can still do romantic comedies as he did in 2017's charming The Incredible Jessica James.