From 'Dwayne Wayne' to Zendaya's TV Dad: Where is 'A Different World' Star Kadeem Hardison Now?
Dorm room drama, killer exams, and The Pit. Fans of A Different World will recall those story details from the classic sitcom, which ran from 1987 to 1993. The show centered around a group of co-eds attending Hillman College, a fictional Historically Black College in Virginia. A Different World inspired a generation and delivered big laughs.
Dwayne Wayne, played earnestly by Kadeem Hardison, was an iconic character from the show. Hardison won over audiences with his charisma and influenced fashion with his trademark flip-up sunglasses. By the time A Different World ended, Hardison had become a household name. But, how did he get his start in Hollywood, and where can TV buffs spot him now?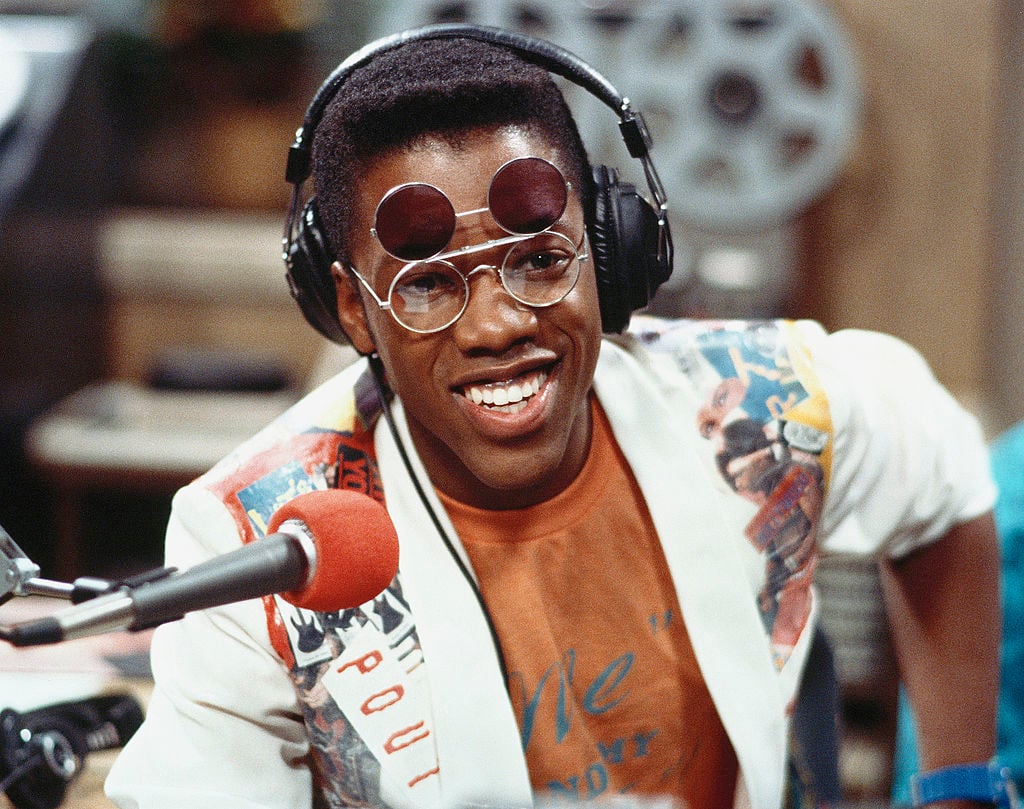 Kadeem Hardison's big break
As a native New Yorker and aspiring actor, Hardison was one of many young performers to attend New York's Junior High School 104. His classmates included Robert Downey Jr., Jon Cryer, and Erica Gimpel, according to IMDb. As a teen, he landed numerous movie roles and guest-starring spots on television.
'A Different World' and beyond
By 1987, Hardison had scored the role of freshman student, Dwayne Wayne on A Different World. The show was a spin-off of The Cosby Show and starred Cosby Kid, Lisa Bonet, who only stuck around for one season but the show lasted for six.
In the show, Dwayne was an aspiring engineer, but Hardison's specialty was chemistry — at least when it came to sharing scenes with Jasmine Guy, who played Whitley Gilbert. Dwayne and Whitley's will-they-won't-they scenario enthralled viewers.
In Season 2, Debbie Allen took over as showrunner and executed a major overhaul. She was a graduate of Howard University, a historically Black College, and drew from her experience to steer the direction of the show. Allen spearheaded the creation of authentic and relatable stories. As a result, the show skyrocketed to success, taking Hardison's career into the stratosphere.
When he wasn't shooting episodes of A Different World, Hardison took on several film roles. Most notably, he co-starred in Spike Lee's School Daze, another vehicle highlighting the African American college experience. The film also featured Hardison's frequent scene partner from A Different World, Guy.
While on breaks from shooting the show, Hardison also went on to snag parts in the Keenen Ivory Wayans comedy film, I'm Gonna Git You Sucka, the sexy horror romp, Def by Temptation, and the sports comedy, White Men Can't Jump.
Kadeem Hardison's second act as Zendaya's TV dad
After A Different world ended, Hardison kept busy with a string of television and film projects. He shared scenes with Hollywood heavyweights like Mark Wahlberg, Eddie Murphy, and Laurence Fishburne.
Two decades after he said goodbye to Dwayne Wayne, and after a successful series of projects, Hardison said hello to a new gig opposite Zendaya. K.C. Undercover would become Hardison's second long-running sitcom of his career. The Disney Channel series ran for 76 episodes.
On the show, Hardison portrayed Craig Cooper, trained spy and devoted dad to K.C., who was played by Zendaya. To the surprise and delight of A Different World fans, Hardison and Guy reunited on set when the actress stopped by for a guest spot on the show.
Hardison continues to work consistently in television and film. Fans can spot him in the first season of Showtime's Black Monday opposite Don Cheadle and Regina Hall. Hardison will also appear in the comedy series, Slutty Teenager Bounty Hunters, coming to Netflix later this year. Plus, the actor has at least two additional projects in development.
Beyond his acting work, Hardison has periodically stepped behind the camera to write, direct, and produce. Despite his busy schedule, he makes it a priority to stay in touch with his co-stars from A Different World.