From Ed Sheeran to the Dixie Chicks ⁠— Here Are Some of the Artists Taylor Swift Collaborated With
We can't calm down. Once Taylor Swift announced The Dixie Chicks would be featured on her upcoming album, Lover, fans got even more excited for her new music. How many artists has Taylor Swift collaborated with over the years? Here are a few of the musicians who appear on the pop star's albums.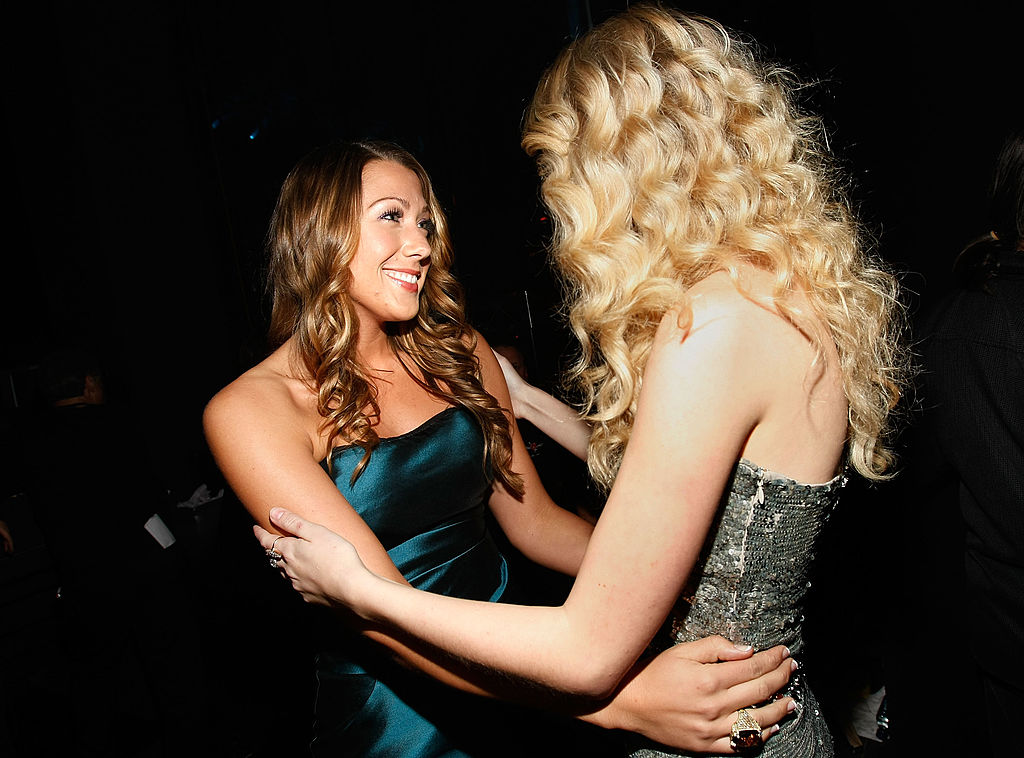 Colbie Caillat — 'Breathe'
One of the first artists Taylor Swift collaborated with is Colbie Caillat, the artist behind songs like "Lucky" and "Bubbly." The two sang together for Taylor Swift's song "Breathe." Additionally, the two were seen embracing at the 2008 American Music Awards.
"I recently wrote a song with Colbie Caillat, who's No. 1 on my 'Cool
People List,'" Swift said in an interview with Dial-Global. "She's got this amazing album that I've fallen in love with, and I got the great opportunity to write a song with her. I've got this awesome tape of us both singing it, and I'm playing guitar and she starts singing these backup vocals and I'm like, 'Oh my God, she's got the best voice ever.' And so that's a really cool thing that I'm very excited about on this album."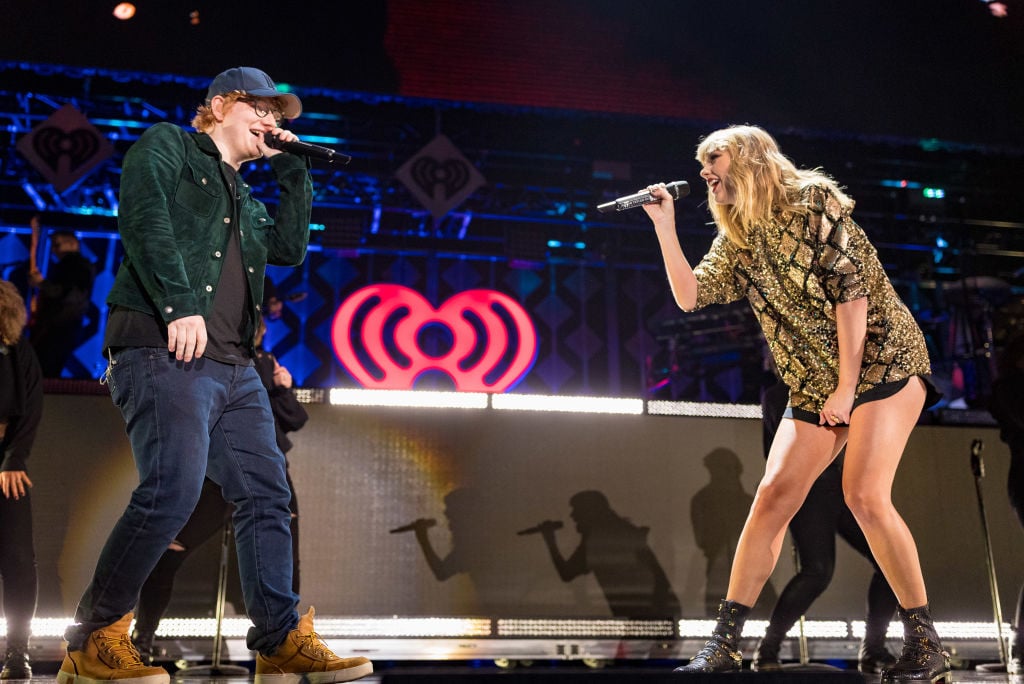 Ed Sheeran — 'Everything Has Changed'
For her 2012 album Red, Taylor Swift called on Ed Sheeran for her song "Everything Has Changed." In fact, Ed Sheeran opened for the artist during her 2013 tour. Now a few years later, the music video has over 300 million views on YouTube. Additionally, the pop-star called on Ed Sheeran to collaborate for her Reputation era, featuring the artist for her song "End Game."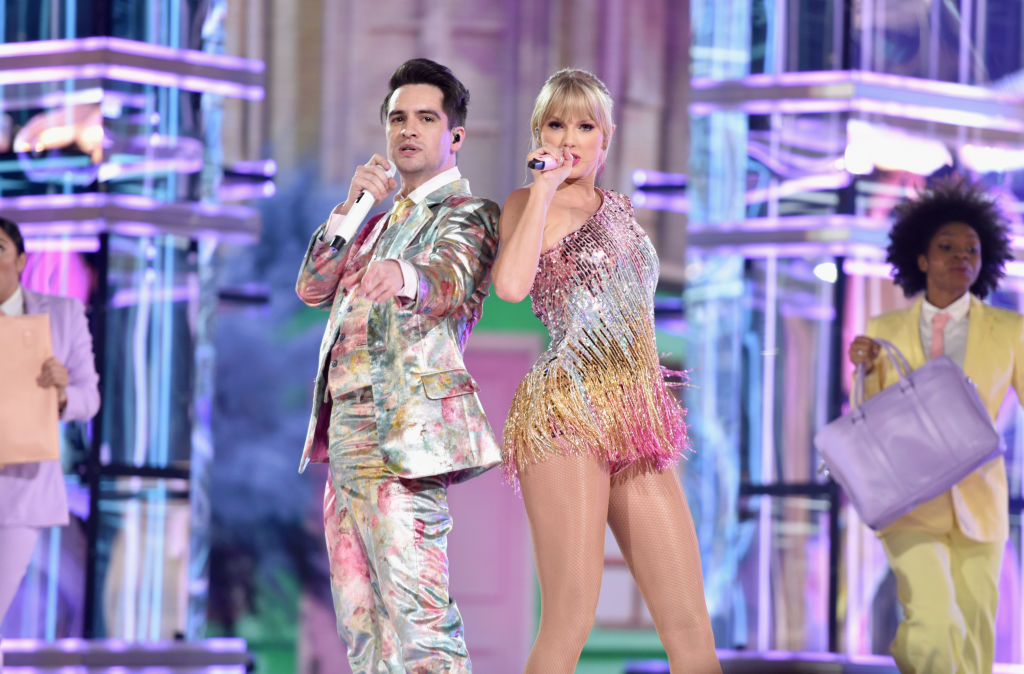 Brendon Urie of Panic! at the Disco — 'Me!'
What better way to ring in an era of fun, vibrant colors than with Brendon Urie, the lead singer of Panic! at the Disco? The two collaborated for one of Taylor Swift's singles, entitled "Me!" It was instantly well-received by fans of both artists; the song currently holds over 230 million plays on Spotify. The song's music video has over 250 million views on YouTube. During an interview with Billboard, Brendon Urie discussed working with the pop star.
"I've been a fan of hers for a long time," Urie said. "The first time that we met, she's so personable…She's such a warm and welcoming person and the fact that she has a passion for the things she's doing just validates it for me that that's why this matters and this is why I feel so good, because I do the same."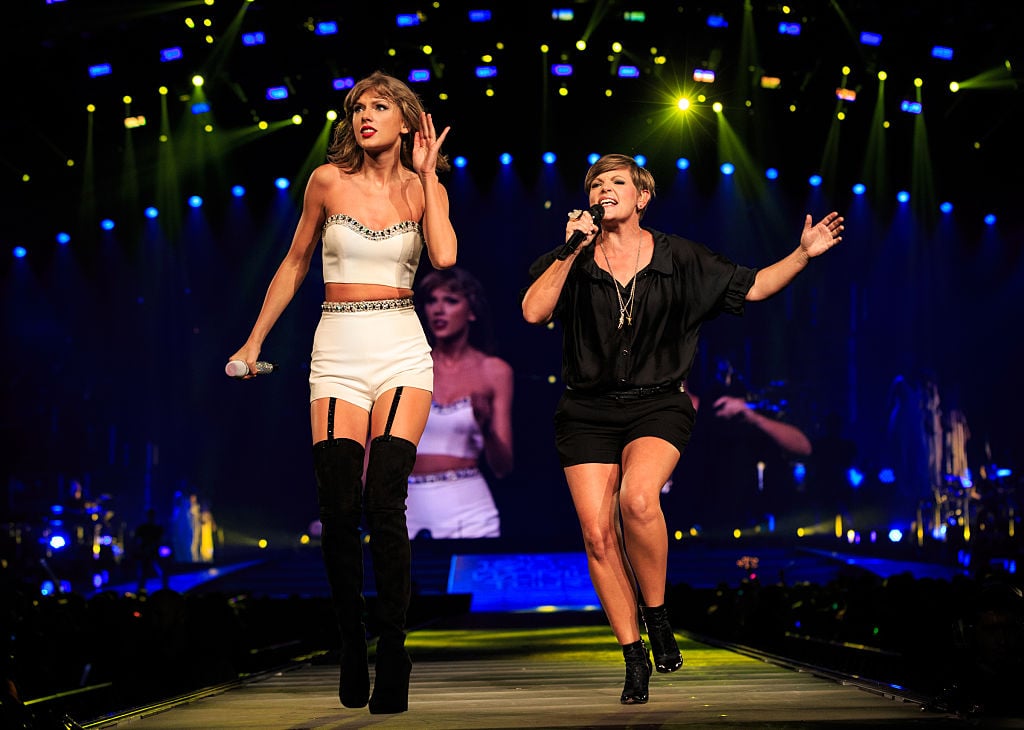 The Dixie Chicks — 'Soon You'll Get Better'
When Taylor Swift revealed the tracklist for her upcoming album, Lover, some were surprised to see the artist collaborating with The Dixie Chicks. The country group will appear on Taylor Swift's song, entitled, "Soon You'll Get Better."
This upcoming song isn't the first time fans saw Taylor Swift hanging out with the country legend. The Dixie Chicks lead singer, Natalie Maines, dropped in on one of Taylor Swift's live performances during her five-night run at the Staples Center in Los Angeles.
Taylor Swift's album, Lover, premieres Aug. 23, 2019. Until then, fans can stream songs like "You Need To Calm Down" and "Me!" on Spotify, Apple Music, and most major music platforms.