From 'Extraction' to 'The Old Guard', 11 Blockbuster Netflix Original Movies You Can Stream Right Now
Who needs the movie theater when you have Netflix? Here are 11 blockbuster original movies you can stream on Netflix right now.
With films like Extraction and The Old Guard, Netflix is officially becoming a major movie outlet. The streamer has put out a number of original films starring A-list celebrities like Robert Deniro, Al Pacino, and Charlize Theron. Theaters may be closed, but Netflix has 11 blockbuster original movies you can stream right now.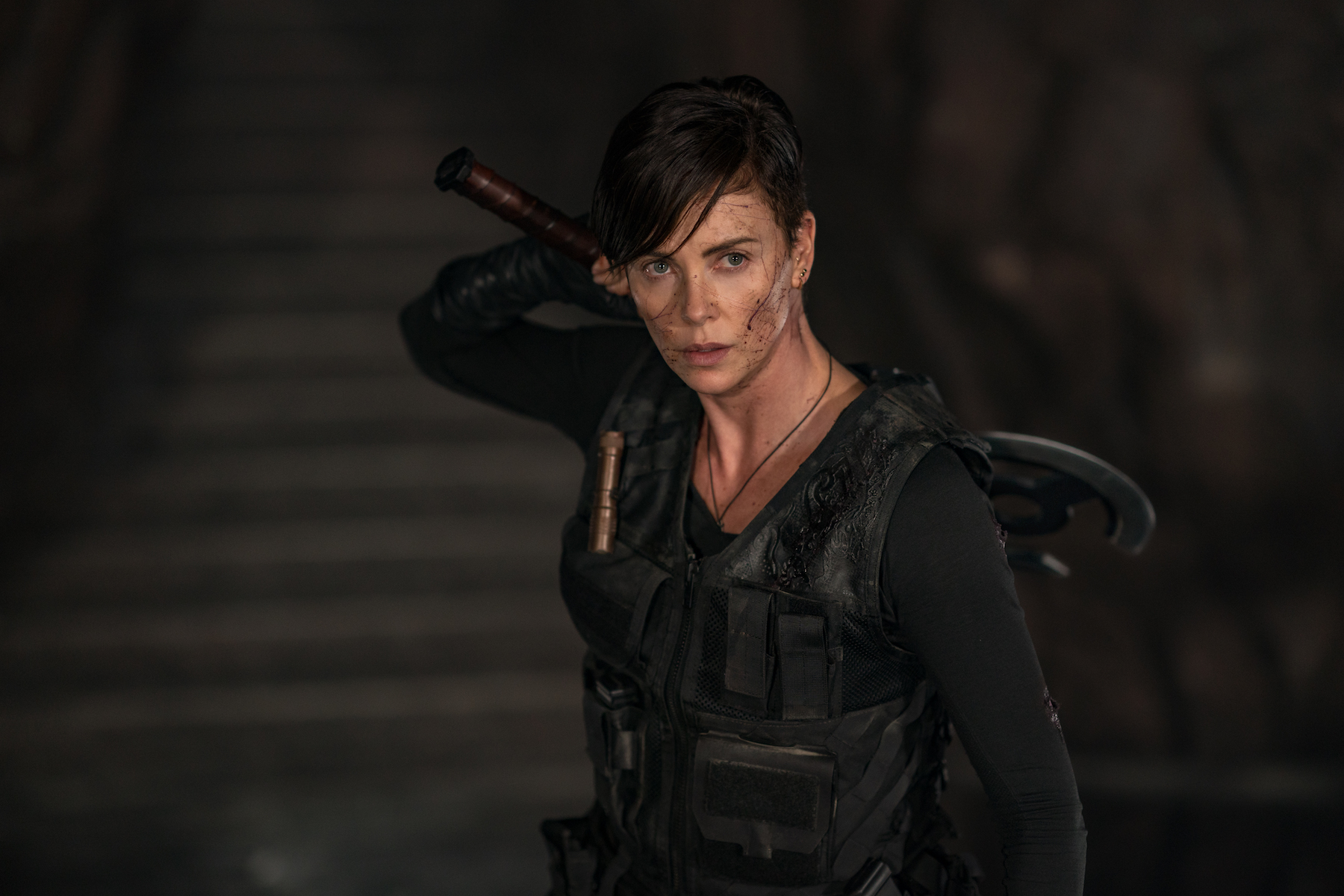 1. 'Extraction'
Starring Chris Hemsworth, Extraction tells the story of Tyler Rake, a black ops mercenary who is hired to rescue the teen son of an imprisoned drug lord. But when things go south and he's instructed to abort the mission, he takes it upon himself to save the boy. 
The action-packed thriller was directed by Marvel fight choreographer, Sam Hargrave, and was written and produced by Avengers: Endgame directors Joe and Anthony Russo. 
2. 'The Irishman'
Academy Award-winning actors Robert De Niro, Al Pacino, and Joe Pesci star in Martin Scorsese's The Irishman. The Netflix film explores the inner workings of organized crime in post-war America through the life and lens of hustler and hitman, Frank Sheeran. The film won several accolades, including 10 Academy Award nominations and five Golden Globe nominations.  
3. 'The Old Guard'
The Old Guard tells the story of a warrior named Andy (Charlize Theron), and her immortal crew of mercenaries who have been protecting humanity for centuries. But when their powers are discovered by a biotech company, they become the hunted.  According to Netflix, the blockbuster film is on track to be viewed in over 72 million households within a month of its premiere.
4. 'Spenser Confidential'
Spenser Confidential follows ex-cop Spenser (Mark Wahlberg) who is just released from prison. He is planning on leaving his hometown of Boston to start a new life, but before he knows it, Spenser finds himself in the middle of a murder mystery, And he's hell-bent on bringing down the dirty cops behind it.  
5. '6 Underground'
6 Underground stars Ryan Reynolds as the leader of a group of skilled mercenaries who've erased their pasts and live for the thrill of the mission. The action-packed film comes from Transformers director, Michael Bay.  
6. 'Murder Mystery'
Netflix's hilarious comedy, Murder Mystery, follows a New York City cop (Adam Sandler) and his wife (Jennifer Aniston) as they finally take the European vacation of their dreams. But when they are invited on to a yacht with their mysterious new billionaire friend, they unknowingly become suspects in a high-stakes murder mystery.
7. 'Dolemite Is My Name'
Dolemite Is My Name tells the story of Rudy Ray Moore (Eddie Murphy), a struggling comedian who ends up creating his own genre of films. The movie stars Wesley Snipes, Keegan-Michael Key, and Da-Vine Joy Randolph.  The Netflix movie was nominated for two Golden Globe Awards, including Best Actor for Eddie Murphy and Best Picture.
8. 'Marriage Story'
Starring Scarlett Johansson and Adam Driver, Marriage Story follows a young couple in the midst of a divorce. The film also stars Laura Dern, Alan Alda, and Ray Liotta. Marriage Story received numerous accolades, including six Academy Award nominations and one win.
9. 'Triple Frontier'
Triple Frontier is centered on a group of former Special Forces operatives who reunite to rob a drug lord in South America. But when things take an unexpected turn, the men must rely on each other to make it out alive. The Netflix film stars Ben Affleck, Pedro Pascal, Oscar ISaac, Charlie Hunnam, and Garrett Hedlund. 
10. 'Velvet Buzzsaw'
Set in the pretentious art scene of Los Angeles, Velvet Buzzsaw is a satirical thriller that explores the high price paid when greed gets in the way of art.  The Netflix movie stars Jake Gyllenhaal, Toni Collette, Daveed Diggs, Renee Russo, and John Malkovich. 
11. 'Birdbox'
Starring Sandra Bullock, Sarah Paulson, and John Malkovich, Birdbox is set in a world where mysterious creatures kill anyone who sees them. To save herself and her two young children, a mother must venture down a treacherous river, blindfolded, to get them to safety.