From 'Hocus Pocus' to 'Ghostbusters,' All the Spooktacular Movies You'll Find on Freeform on Halloween Day
With classics like Hocus Pocus and Ghostbusters, Freeform is taking over October with their "31 Nights of Halloween." The month-long line-up includes Freeform premieres of films like The Scorpion King and the 2016 reboot of Ghostbusters. But if you want to know what spooky movies to expect on Halloween day, here's a look at Freeform's Oct. 31 line-up.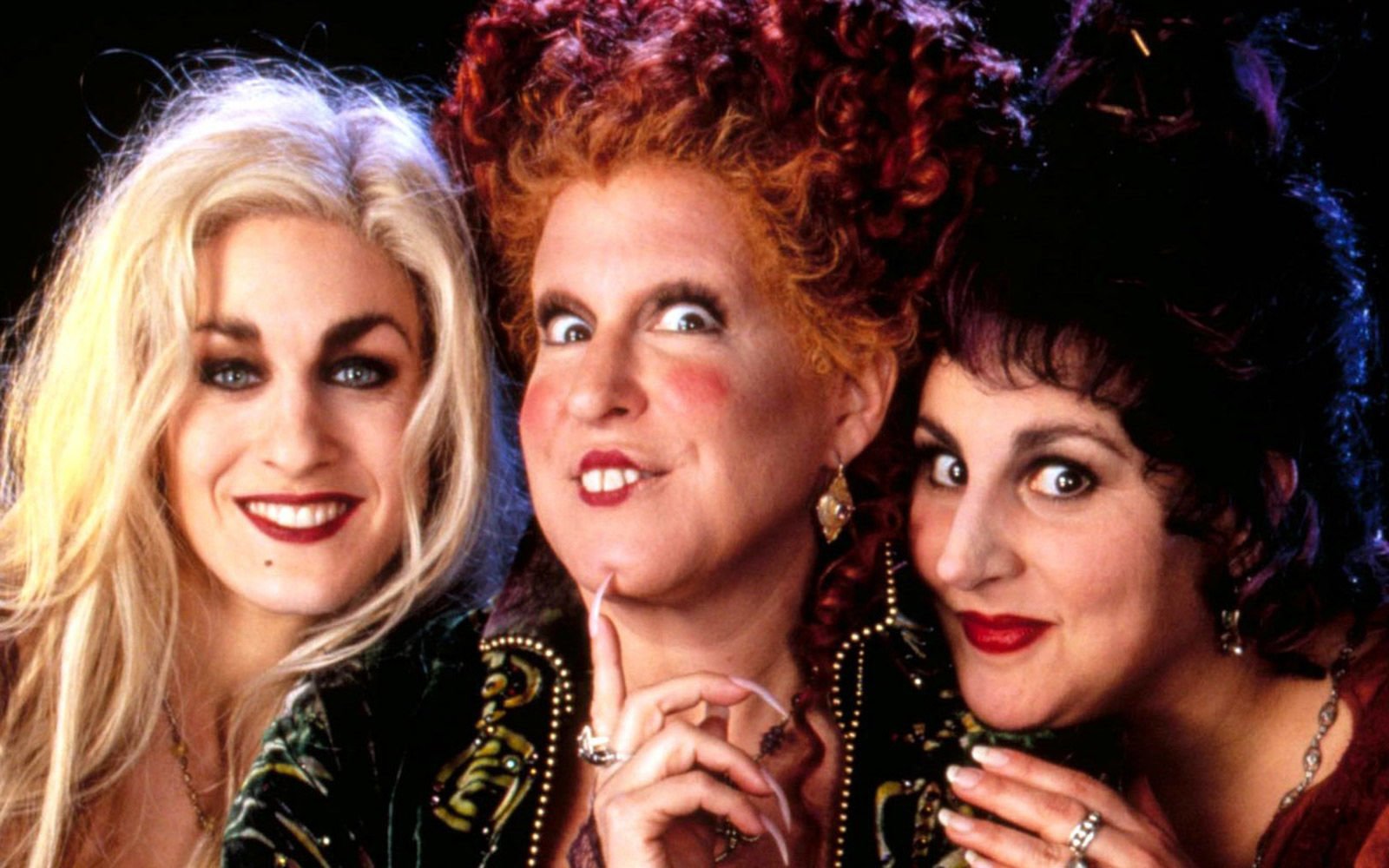 'Twitches': 7:00 a.m. ET. 
Twitches follows the story of Alexandra Fielding and Camryn Barnes — twin witches who were separated at birth. On their 21st birthday, Alex and Camryn run into each other and discover their magical powers. The 2005 Disney Channel Original movie stars Tia Mowry and Tamera Mowry.
'Twitches Too': 9:00 a.m. EST. 
A sequel to Twitches, Twitches Too picks up with Alex and Camryn as they try to find their long lost father. Joined by their mother, Miranda, the Queen of Coventry, the twin witches must find a way to save their father and defeat the evil Thantos. Tia Mowry, Tamera Mowry, and Kristen Wilson star in the 2007 Disney Channel movie.
'Halloweentown': 11:00 a.m. EST. 
Halloweentown tells the story of siblings Dylan, Sophie, and Marnie Piper. , Dylan, and Sophie Piper. After the trio discovers that their grandmother is a witch who comes from a place called Halloweentown, they find themselves in the middle of a magical adventure. The 1998 Disney Channel Original Movie stars Debbie Reynolds, Kimberly J. Brown, and Judith Hoag.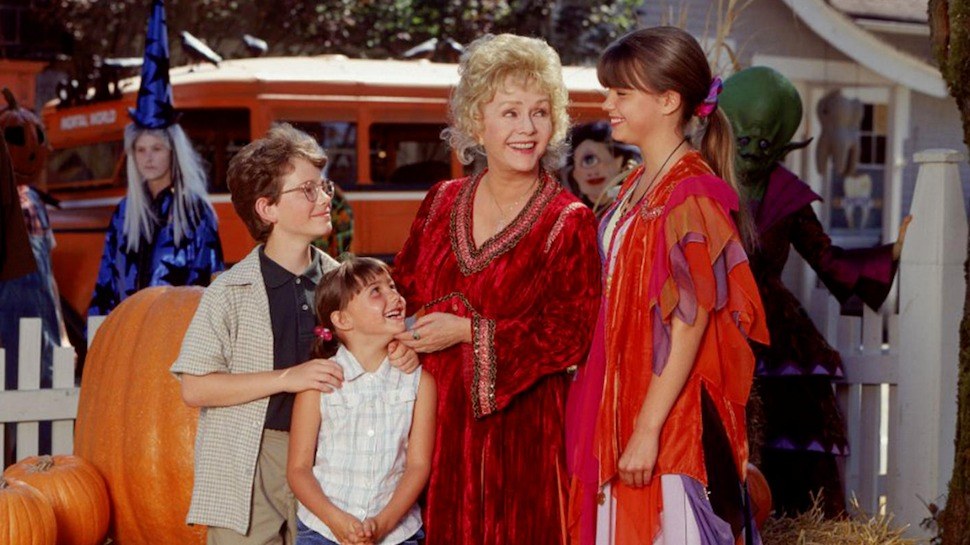 'Halloweentown II: Kalabar's Revenge': 1:00 p.m. EST. 
The sequel to Halloweentown, Halloweentown II: Kalabar's Revenge catches up with Marnie, who is now living as a witch with her grandmother, Aggie. But when they visit Halloweentown, they learn that the town has been bewitched by an evil spell. With the help of Dylan and Sophie, the two must find a way to undo the spell and defeat the evil Warlock who cast it.
'Hocus Pocus': 3:00 p.m. EST. 
Hocus Pocus tells the story of siblings Max and Dani Dennison.  After moving to Salem, Massachusetts, the teens discover an abandoned old house and accidentally unleash a coven of evil witches who want to suck out the souls of Salem's children. The 1993 Halloween classic stars Bette Midler, Sarah Jessica Parker, Kathy Nijimy, Thora Birch, and Omri Katz.
Freeform will air Hocus Pocus again at 9:20 p.m. EST.
'The Addams Family' (1991): 5:10 p.m. EST.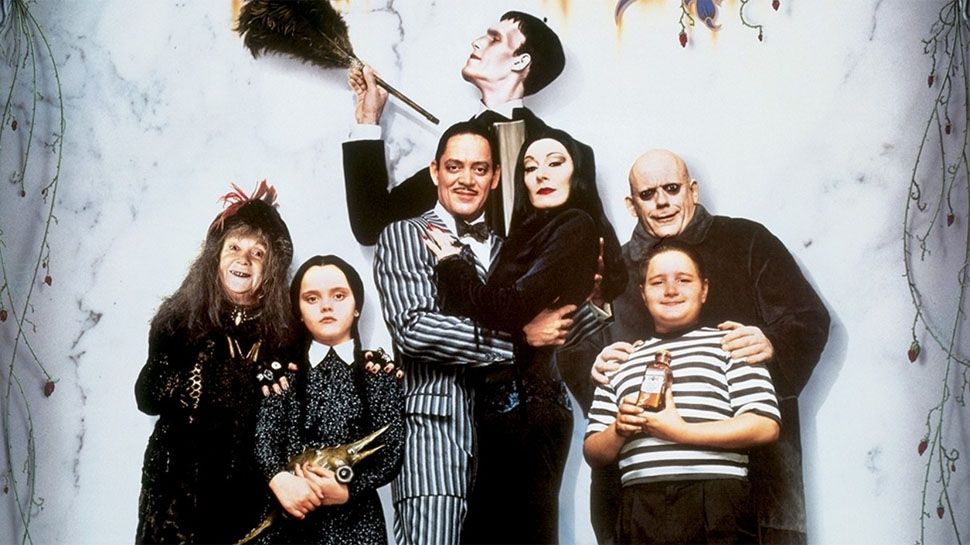 The Addams Family follows Morticia and Gomez Addams, and their kids Wednesday and Pugsley. When a man claiming to be Fester arrives at their home, the kooky and creepy family is excited to meet their long lost brother. 
But when Morticia realizes that Fester's claims don't add up, she begins suspecting he might not be their brother after all. The 1991 film stars Anjelica Huston, Raul Julia, Christopher Lloyd,  Christina Ricci, Jimmy Workman, and Judith Malina. 
'Addams Family Values': 7:15 p.m. EST. 
A sequel to The Addams Family, Addams Family Values picks up with Morticia and Gomez who are now parents to a new baby, Pubert. But when the new nanny they hire turns out to be a serial killer with an ulterior motive, the family must come together to defeat her.
'Ghostbusters' (1984): 11:30 p.m. EST.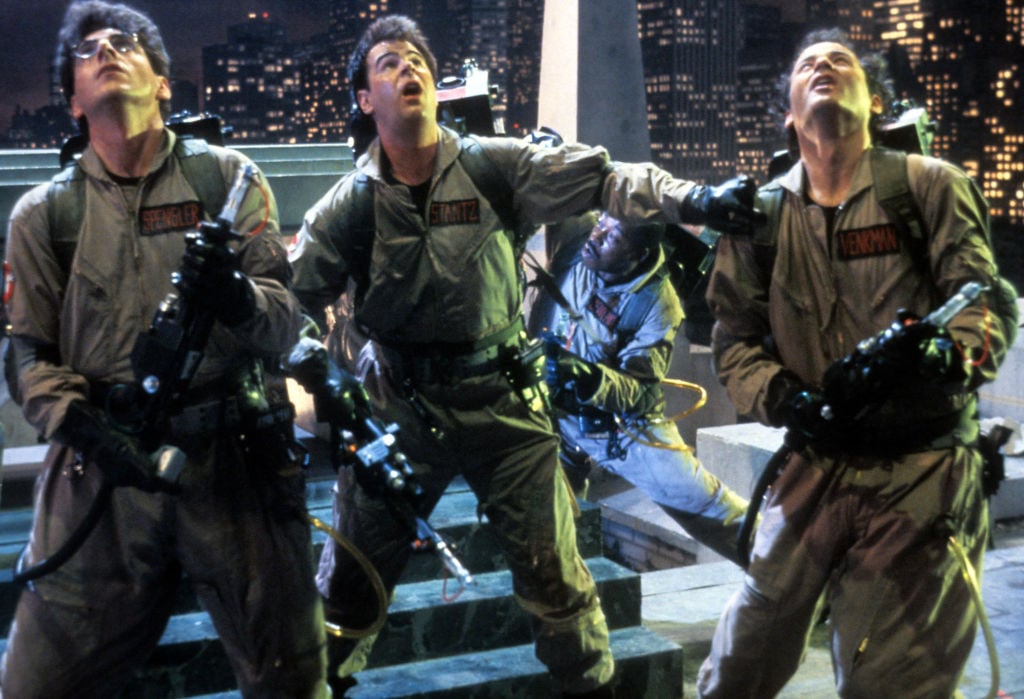 Ghostbusters follows a crew of paranormal investigators from New York City who find themselves in the middle of a major ghost infestation. But when they discover an evil Demigod is set on unleashing scores of the undead into the city, the Ghostbusters have to find a way to stop it. Bill Murray, Dan Akroyd, Sigourney Weaver, Harold Ramis, Rick Moranis, and Ernie Hudson star in this 1984 comedy classic.