From Julie Cooper on 'The O.C' to Mary Louise on 'Big Little Lies', These are 6 TV and Film Moms People Loved to Hate
While there are plenty of beloved characters that have appeared on small and big screens alike, the same can be said for the less than admirable characters fans loved to hate. Ahead, check out our list of some of the worst movie and TV show moms.
Julie Cooper in 'The O.C.'
Played by Melinda Clarke, according to IMDb, The O.C.'s Julie Cooper loved Orange County, Calif., and the luxurious life she had there with her family. Materialistic and self-obsessed, she wore Juicy Couture tracksuits while manipulating and controlling her daughter, Marissa Cooper (Mischa Barton), and fans couldn't help but hate her.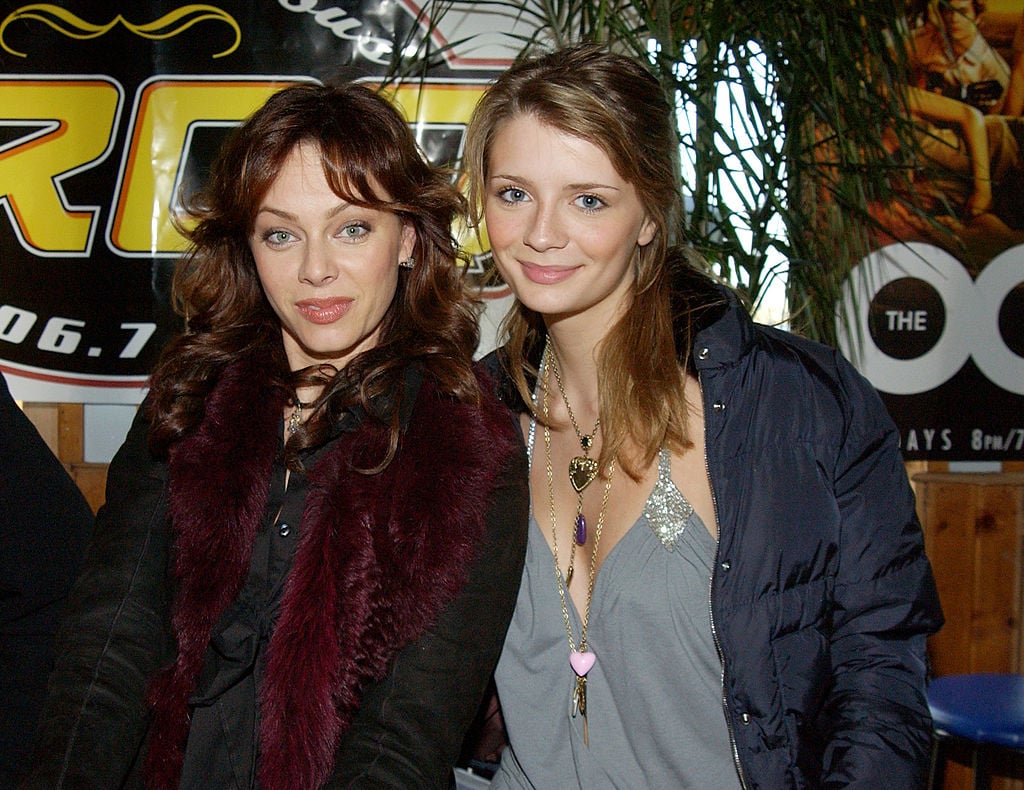 She's one of the worst TV moms, according to Complex, and we couldn't help but agree. Julie wasn't the most responsible mom and even characters on the show didn't think too highly of her. Sure, she became more likable throughout the show's four-season run but audiences never forgot just how vicious she could be. 
Lianne Mars in 'Veronica Mars'
We haven't forgotten the ups and downs of Veronica's (Kristen Bell) relationship with her mother, Lianne, in Veronica Mars. When the community in their beachside town turned on Veronica's dad for accusing a beloved resident of murdering his own daughter, Lianne couldn't handle the scrutiny and left.
Veronica later tracked her mother down, convinced her to come home, only to check her mom into rehab with money she'd saved for college. Last Veronica heard of her mother, she'd left rehab and skipped town yet again after stealing money from her dad. Fans and ourselves included, couldn't help but have ill will toward Lianne for all the hurt she caused Veronica and her dad. 
Fiona in 'A Cinderella Story'
Evil stepmom to Hilary Duff's character, Sam, in A Cinderella Story, it was easy for fans to dislike Fiona (Jennifer Coolidge) from the start of the film. She watered the lawn in a drought, belittled Sam, and made her work long hours at her late father's diner.
And we can't forget she and her daughters falsified the will of Sam's dad, saying that he left the diner to Fiona when he really left it to Sam. Despite the terrible things she did throughout the movie, she was just as funny as she was evil. 
Mrs. Wormwood in 'Matilda'
Flawlessly portrayed by actress Rhea Pearlman, Mrs. Wormwood was hardly ever kind to her sweet and imaginative daughter, Matilda. In fact, the kindest thing she ever did for Matilda was probably agreeing to let Miss Honey adopt her.
Mary Louise in 'Big Little Lies'
Season 2 of HBO's popular drama, Big Little Lies, brought with it the introduction of new characters. Among them, the role of Mary Louise Wright played by Meryl Streep. Mother-in-law to Nicole Kidman's character, Celeste, and mother to Perry (Alexander Skarsgård), Mary Louise didn't want to admit her son had a dark past.
During her time staying at Celeste's house, she caused all sorts of drama. Despite playing a loathed character, behind the scenes Streep's co-stars loved her. 
Meredith Blake in 'The Parent Trap'
One of the best Lindsay Lohan movies, Parent Trap introduced fans to Meredith Blake, the young, fashionable woman engaged to Nick Parker (Dennis Quaid) for his money. Poised to ruin the plan Nick's twin daughters, Hallie and Annie (both played by Lindsay Lohan), hatched for getting their parents back together, they nicknamed Meredith, Cruella De Vil, and did whatever they could to scare her off.