From Taylor Swift to Kendall Jenner, a Look Back at Harry Styles Star-Studded Dating History
While many have swooned over the singer's incredible vocals and dreamy aesthetic since he came onto the music scene in 2011, Styles has also attracted the attention of several high-profile celebrities.
Directioners around the world aren't the only ones who've fallen hard for Harry Styles' undeniable charm.
While many have swooned over the singer's incredible vocals and dreamy aesthetic since he came onto the music scene in 2011, Styles has also attracted the attention of several high-profile celebrities.
From actresses to models, here are all of the women Styles has dated throughout the years.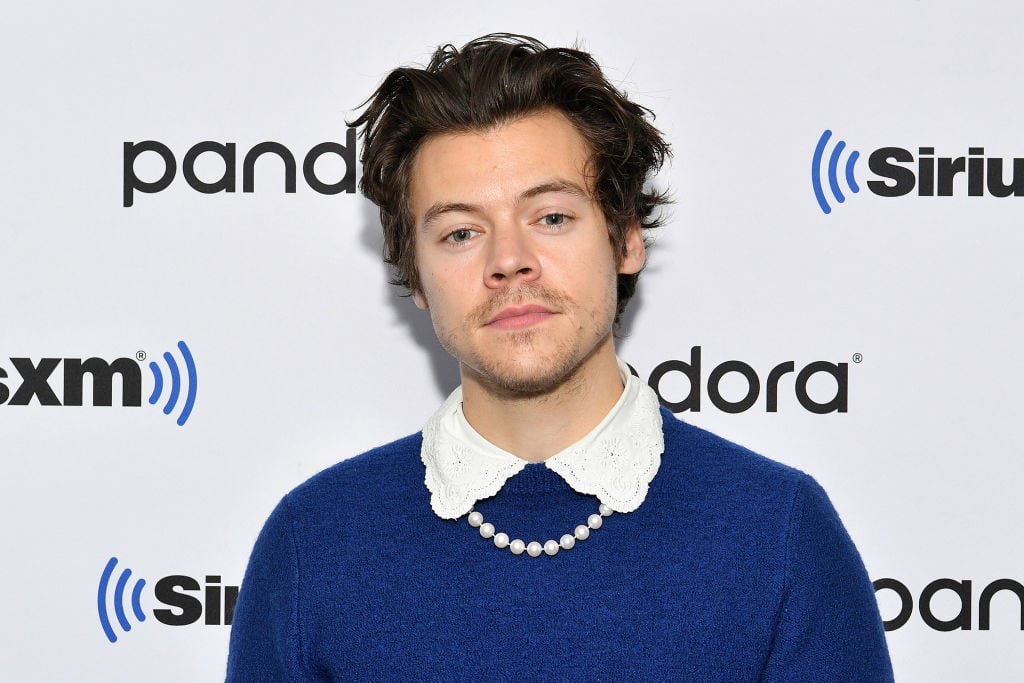 Caroline Flack
In her 2014 autobiography, Storm in a C Cup, Love Island host, Carolina Flack, opened up about her short-lived romance with Styles.
Flack recalls first crossing paths with the singer in 2011 when he and the other members of One Direction competed on The X-Factor, which she was a presenter on.
"I already knew that he had a crush on me, he'd made it pretty obvious," she wrote. "He'd said it in magazines and he'd said it to friends."
The two started dating shortly after meeting, even though they were 15 years apart — Styles was 17, while Flack was 31. Though they liked each other, Styles and Flack's relationship soon started to attract negative attention from the public, ultimately leading to their split.
"It began to go wrong when Harry was pictured coming out of my house one morning. And once that was out, it was open season," Flack shared in her book. "After that anyone could say anything. In the street people started shouting at me 'pedophile' and 'pervert.'"
Sadly, the television personality passed away in February 2020.
Emma Ostilly
Following his split from Flack, Styles went on to briefly date model Emma Ostilly, who appeared in One Direction's "Gotta Be You" music video.
The pair first sparked romance rumors after they were spotted kissing in New Zealand in 2012 and dated for a short while before calling it quits.
Taylor Swift
Who could ever forget the short-live romance/ fling Styles had with Taylor Swift?
Directioners and Swifties freaked out as a whole when the singers became an item in late 2012 and couldn't keep their cool when the two were spotted looking ultra-cozy while taking a romantic stroll through Central Park in New York City.
Though many fans hoped Styles and Swift would be together forever, the two called it quits following a heated argument during their New Year's vacation — just one month after they started dating.
Following their split, Swift went on to write several hit songs about the singer, including "Out of The Woods," "Style," and "I Knew You Were Trouble."
Styles seemingly responded to Swift's songs about him by dedicating a few of his own tracks to their relationship, like "Two Ghosts," and One Direction's "Perfect."
Nicole Scherzinger
In 2015, it was reported that Styles allegedly hooked up with the Pussycat Dolls frontwoman, Nicole Scherzinger, in 2013.
According to sources, the singers had a shortlived fling while Scherzinger was on a break from her relationship with race car driver Lewis Hamilton. He was 19, and she was 35.
Kimberly Stewart
Had it not been for Kimberly Stewart's father, singer Rod Stewart, revealing that she and Styles dated, we would have never known that they were once an item.
In 2013, the singer-songwriter let it slip that his daughter and the One Direction member had hooked up while appearing on Alan Carr's Chatty Man comedy series.
"His [Harry's] car was here in the morning. Let's put it that way. But he may just have come round to pick something up…." Stewart said. "Bollocks, I've let the cat out of the bag."
Kendall Jenner
Before becoming a couple and the ship name Hendall was born, Styles maintained a close friendship with supermodel Kendall Jenner.
Though they started off as friends, rumors swirled that the pair's relationship turned romantic in 2014 after they were spotted having dinner together in Los Angeles.
The two fueled romance rumors even more when they were seen vacationing together in St. Barts back in 2015, but they never confirmed their relationship.
However, Styles and Jenner seemingly hinted at their past fling while playing a game of Spill Your Guts or Fill Your Guts on The Late Late Show with James Corden in December 2019.
Georgia Fowler
In 2015, Styles briefly dated New Zealand model Georgia Fowler.
Though their relationship didn't last very long, fans were convinced that the singer's 2017 track "Kiwi" was about the model since Kiwi is a common nickname for people hailing from New Zealand.
Camille Rowe
The most recent relationship (that we know of) Styles has been in was his romance with Victoria's Secret model Camille Rowe from 2017-2018.
Though there isn't much fans know about this romance, they were quick to point out that Styles had featured Rowe's voice on the track "Cherry" from his 2019 album, Fine Line.
At the end of the song, the model can be head speaking in her native French, saying, "Coucou! Tu dors? Oh, j' suis désolée / Bah non, nan, c'est pas important / Bon allez … on a été à la plage, et maintenant on … / Parfait!" Translated to English, she says, "Hey! Are you asleep? Oh, I'm sorry / Well no, nope, it's not important / Well then … we went to the beach and now we … / Perfect!"
After the album's release, Style confirmed that he'd used an old voicemail his ex once sent him in the song, but failed to mention who it was by name.
"When we listened back to the album, I asked her to add it in," he explained to Apple Music's Zane Lowe. "I wanted ['Cherry'] to reflect how I felt then. I was feeling not great. It's all about being not great. Because you get petty when things don't go the way you want it. There's parts that's so pathetic."