From the Kardashians to J.Lo — Why Do So Many Celebrities Love Boxing to Stay Fit?
When one thinks of boxing and the figures associated with it, you may think about Muhammad Ali, Mike Tyson, or Sugar Ray Leonard. You may think about two pugilists, duking it out in the middle of the ring as if their lives depended on it. One group almost no one would think about? The Kardashians or other celebrities who typically appear to be perfect in every medium.
But a few of the Kardashians, along with countless other celebrities actually love to box. Let's take a closer look at why that is.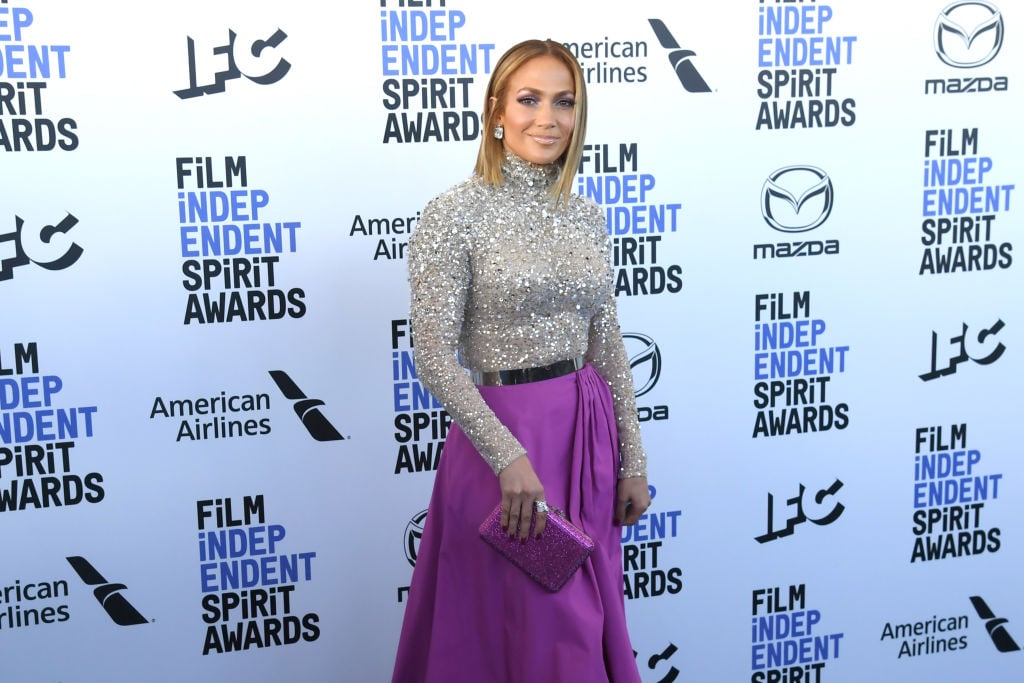 Celebrities love boxing
According to the website CapitalFM.com, here is a list of celebrities who enjoy boxing as a workout. You'll notice some rather famous names — stars who you may not assume would participate in a sport as brutal as boxing:
Ellie Goulding
Gigi Hadid
Karlie Kloss
Khloe, Kim, and Kourtney Kardashian
Chloe Moretz
Brooklyn Beckham
Amy Schumer
Ashley Benson
Frankie Bridge
Jennifer Lopez
While it may be surprising to find out they box, this doesn't mean they're getting into the ring for 12 rounds with Floyd Mayweather. They're simply using it as a workout to help improve their physical fitness. The above list isn't even a comprehensive one, though there's one Victoria's Secret model who loves to get in the ring and spar as a way to get her heart pumping. 
Why do celebrities love boxing?
Victoria's Secret model Adriana Lima can't sing the praises of boxing as a workout loud enough. Here's what she had to say about boxing to Women's Health:
"As a woman, I never thought that I was physically and mentally that powerful. In the beginning, when you're learning, it can be very frustrating because you want to accomplish, but your body [is] not responding … that's a lesson that you can take outside into your everyday life, that no matter what you go through, you keep going, and insist, and you go, you learn, you fail, you learn, you fail, you learn and you continue until you get it done."
Shay Mitchell, who boxes at Wild Card West in Los Angeles, also loves boxing as a way to stay fit:
"Boxing, boxing, boxing! That's my favorite. It's just a workout where you have to be in the moment — you can't think about anything else … I like the fact that my mind is really there and I'm in the moment, and I think it's just a great full body workout."
Beyond the mental toughness it builds, why else would celebrities like boxing so much?
Boxing as a way to improve fitness
If you've ever set foot in a boxing ring, there should be surprise over the fact that celebrities enjoy it as a workout. It doesn't take long at all to get a good sweat going and it can leave you feeling tired but also invigorated.
There is a multitude of reasons why boxing is a great workout for anyone, much less the rich and famous. While it does require gear like boxing gloves, helmets, and a ring, boxing can be a relatively inexpensive endeavor. If you have gloves and a punching bag, you can set up a pretty decent boxing fitness regimen. 
It's also a great workout. Training for boxing involves resistance training meant to build strength as well as cardiovascular conditioning. To be able to stay upright in the ring, one needs to be well-conditioned, which involves plenty of running and other aerobic activity meant to improve heart health.
Celebrities are under constant pressure to stay fit. What better way to do so than partaking in a workout that involves building strength, stamina, speed, and agility? Who knows what the next fitness fad will be in Hollywood, but it's a good bet that boxing is here to stay.