From Wild Child to Posh Prince: How Prince Harry Became Our Favorite Royal
If you're a member of the royal family, there's no such thing as living a private life. From the moment he was born, Prince Harry has lived his life on display. The prince has been through a lot from his childhood as a rambunctious little boy and losing his mother at a very young age, to his days as a wild teen and bad boy military student who wore Nazi costumes and went streaking. However, the red-headed prince has lived a much calmer life recently. For the last several years, he was a military man and the cool uncle to his brother Prince William and sister-in-law, Duchess Kate Middleton's children. However, after meeting and falling in love with Meghan Markle, an American actress, the prince has never been more popular.
Officially retired from the military, and taking on even more royal duties from his aging grandparents, Queen Elizabeth II and Prince Philip, Duke of Edinburgh, Prince Harry has never seemed happier. Take a look back at his journey to becoming one of the most beloved royals.
1. The second son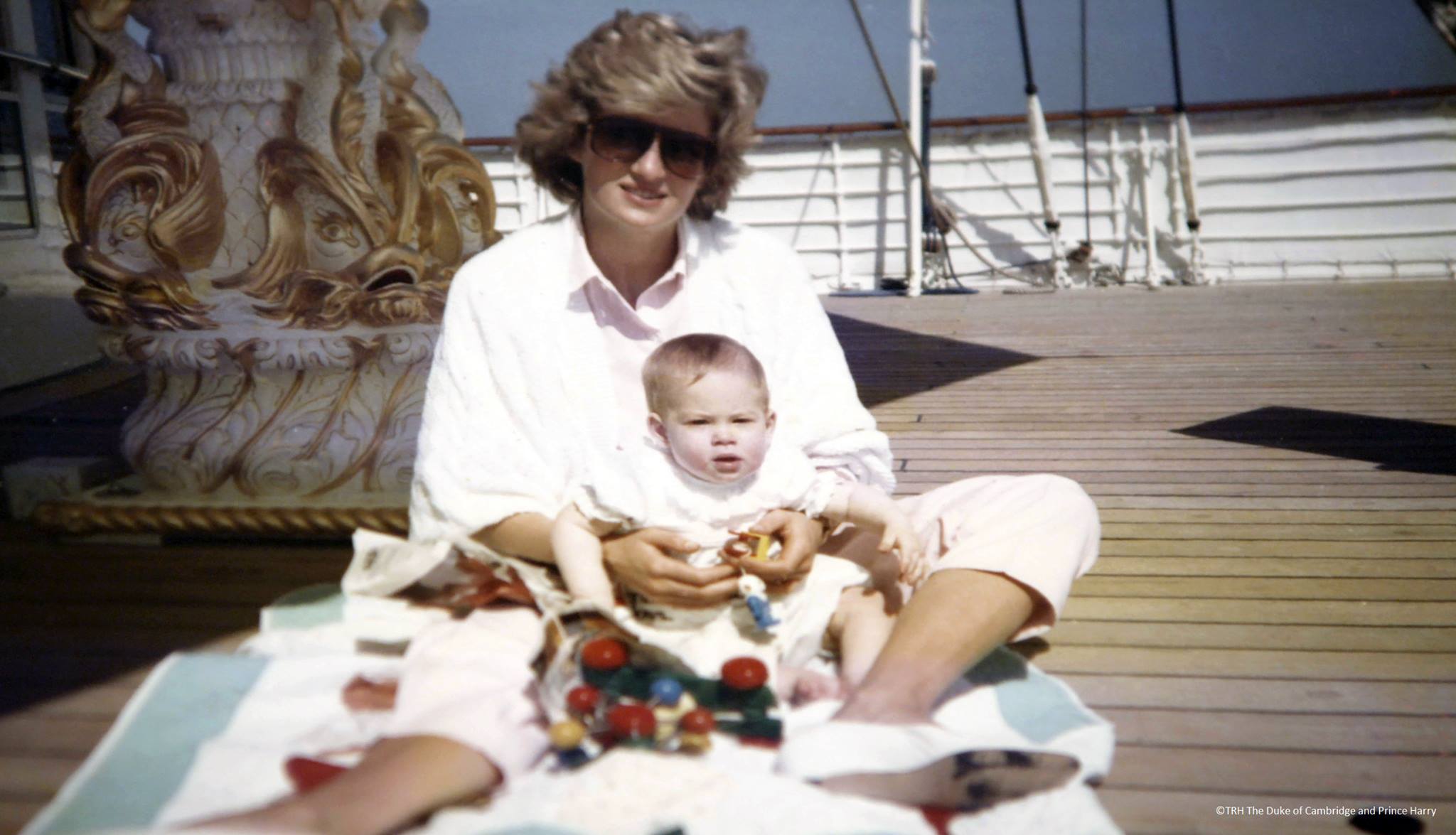 Prince Henry Charles Albert David was born on Sept. 15, 1984, at St. Mary's Hospital in London, England. The second son of Prince Charles and Princess Diana of Wales, Prince Harry had a ton of expectations placed on him. However, from the beginning, his parents tried to make sure that he was seen for exactly who he was.
Though his formal name is Henry Charles, his parents made it known that he would be referred to as Harry to his family and friends. The nickname spread like wildfire, not only did Kensington Palace begin to formally call him Harry, the media and the public followed suit.
Next: A happy boy 
2. Full of life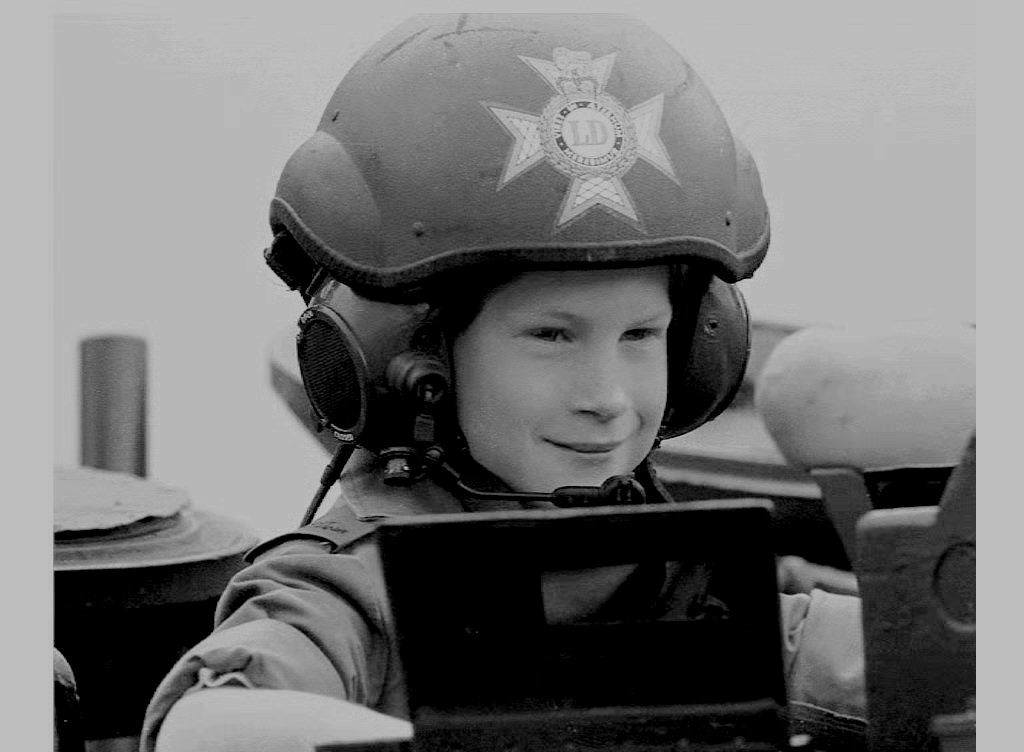 Since her older son, Prince William would follow in his father's footsteps as the future King of England; Princess Diana witnessed Prince Harry being forgotten about or overlooked. As a result, she was sure to pay extra special attention to her youngest son who she jokingly called, "the spare."
The late princess referred to Prince Harry as "very artistic and sporty."  He adored hunting and riding. During his early childhood, the prince lived with his brother and parents in Kensington Palace during the week. However, they often spent the weekends at Highgrove House, their family's estate in Gloucestershire.
Next: A chance to see the world 
3. Exposure to everything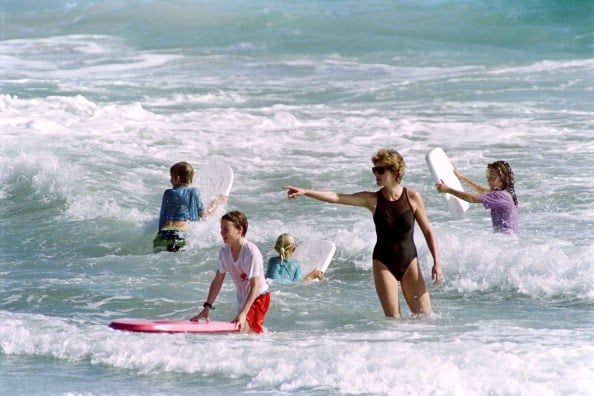 Members of the royal family are typically placed under lock and key, but at just 23-years-old when she gave birth to her second son, the young and vivacious Princess Diana wanted her boys to have a different experience. She took them to Disney World and McDonald's and their holidays consisted of visiting AIDS clinics and homeless shelters.
Part of being royal was also going off on royal tours, so Prince Harry began seeing the world at just one-year-old. His first royal tour was in 1985 when he went with his parents to Italy. Though they were royalty, Princess Diana, strove to give both of her sons "as normal a life as possible."
Next: A normal start 
4. Early education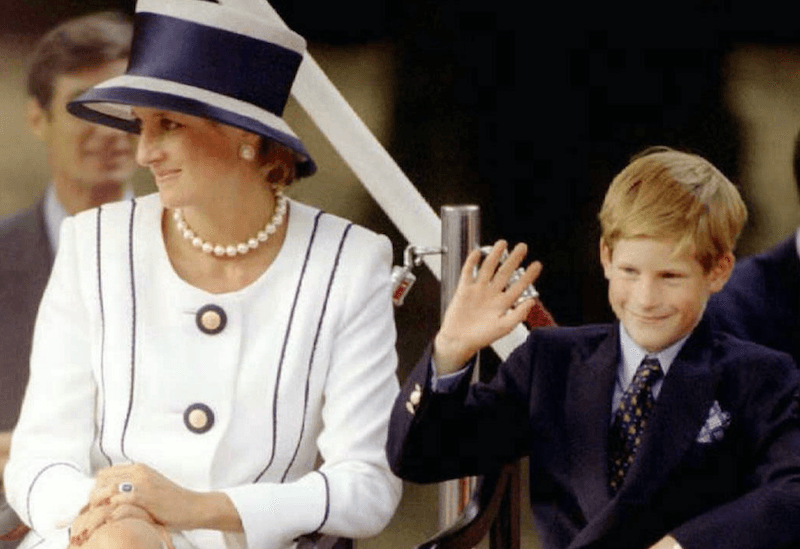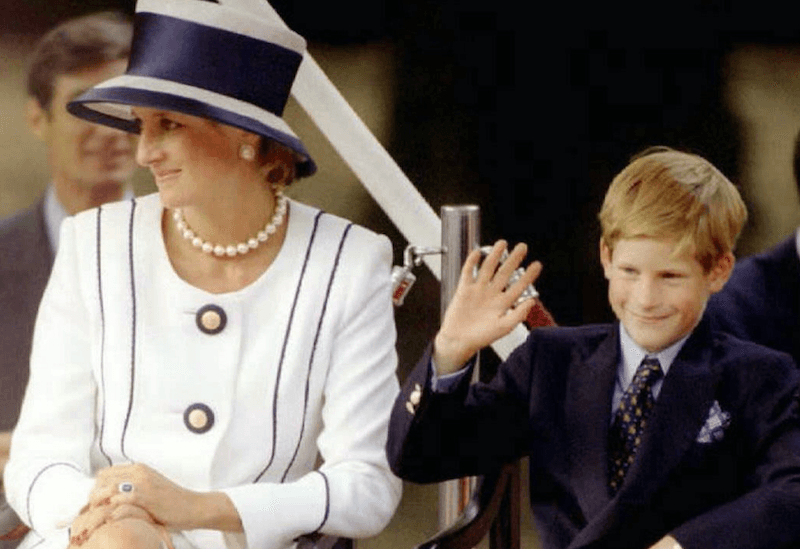 Since they wanted their sons to be exposed to folks from every walk of life, Prince Charles and Princess Diana decided that Prince Harry would be first educated at Mrs. Mynors' nursery school in London's Notting Hill neighborhood.  On his first day of pre-school in September of 1987, paparazzi were waiting for Prince Harry when he arrived.
Not used to being away from his parents for long stretches of time, the prince had a difficult time adjusting to school at first.  However, he was a happy-go-lucky child and made friends quickly. After Mrs. Mynors he followed his brother to the Wetherby School and then Ludgrove School, a boarding school in Berkshire for boys age eight to thirteen.
Prince Harry started Ludgrove in 1992, the year his parents officially separated.
Next: Different experiences with his parents 
5. Moving between to households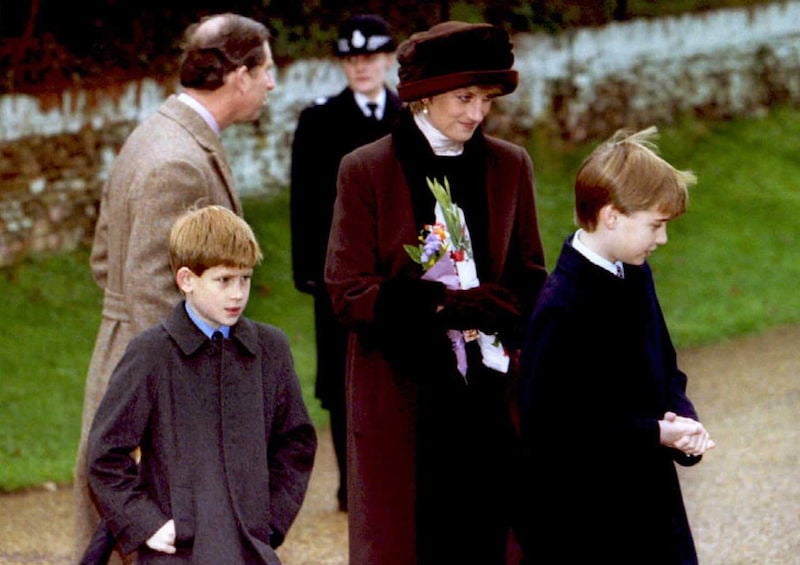 By the time Prince Harry was born, his parents' marriage was strained. That all came to a head in 1992, when news about his father's affair with Camilla Parker Bowles broke, and his mother gave several revealing interviews to BBC. The couple decided to officially separate.
Since both Prince Harry and Prince William were in boarding school by this time, they split their time between their parents while on holidays. They spent time with their father at Highgrove where they hunted and rode horses. They also went on royal trips and enjoyed vacations abroad.
With their mother, the boys went on tropical vacations and did a ton of charity work.
Next: The last time he spoke with his mother 
6. One last phone call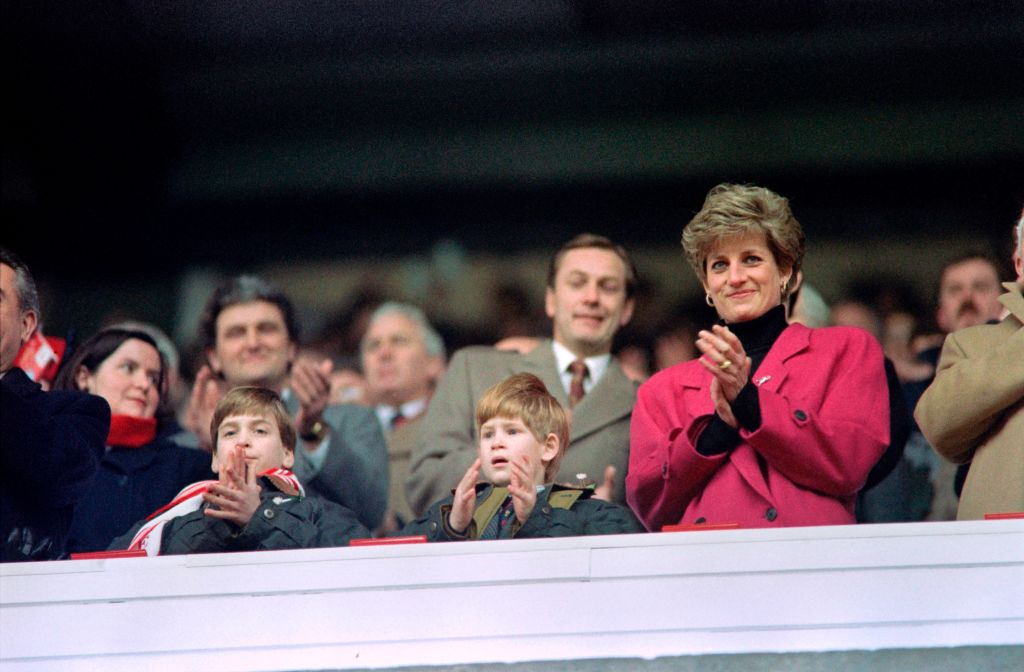 The morning before Princess Diana died she decided to call and check in with her two sons. Princes William and Harry were vacationing at the Balmoral Castle in Scotland with their father. That fateful phone call would be the last time the pair would hear from their mother.
In a documentary Diana, Our Mother: Her Life and Legacy, which aired in July 2017, Prince Harry expressed that he would have regrets about that phone call for the rest of his life. He said, "If I'd known that was the last time I'd speak to my mother, the things I would have said to her. … Looking back on it now, it is incredibly hard." Prince William agreed. He said, "If I'd known what would happen, I wouldn't have been so blasé about it. But that phone call sticks in my mind quite heavily."  The boys were playing and were eager to rush their mom off the phone (as children do) to return to their activities.
Next: The worst time of his life 
7. A terrible time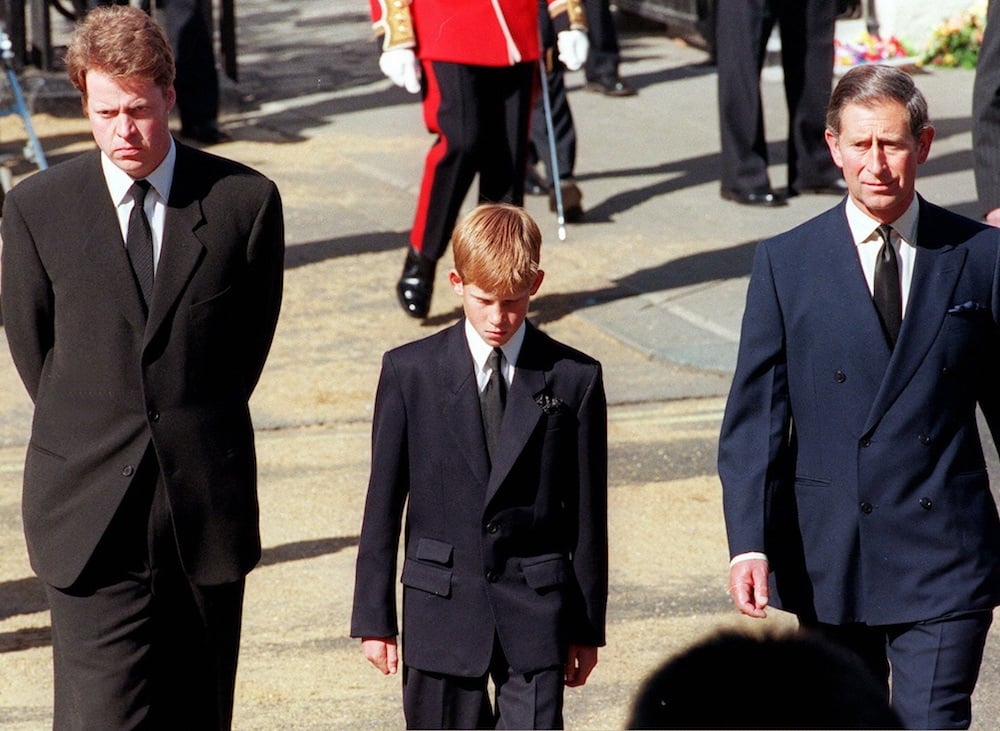 Princess Diana died tragically in a car crash in Paris in the early morning hours of Aug. 31, 1997. Prince Harry was staying with his father and bother at the time, and his father told them about their mother's passing. The youngest prince was just 12-years-old.
The prince remained at Balmoral for several days, mourning in seclusion with his family. On September 6, 1997, the prince and his family buried Princess Diana. Prince Harry walked with his head down following his mother's coffin in the funeral procession along with his brother, father, and grandfather, Prince Phillip. Princess Diana's body was laid to rest at her family estate in Northampton.
Next: Struggling 
8. Nightmares and anxiety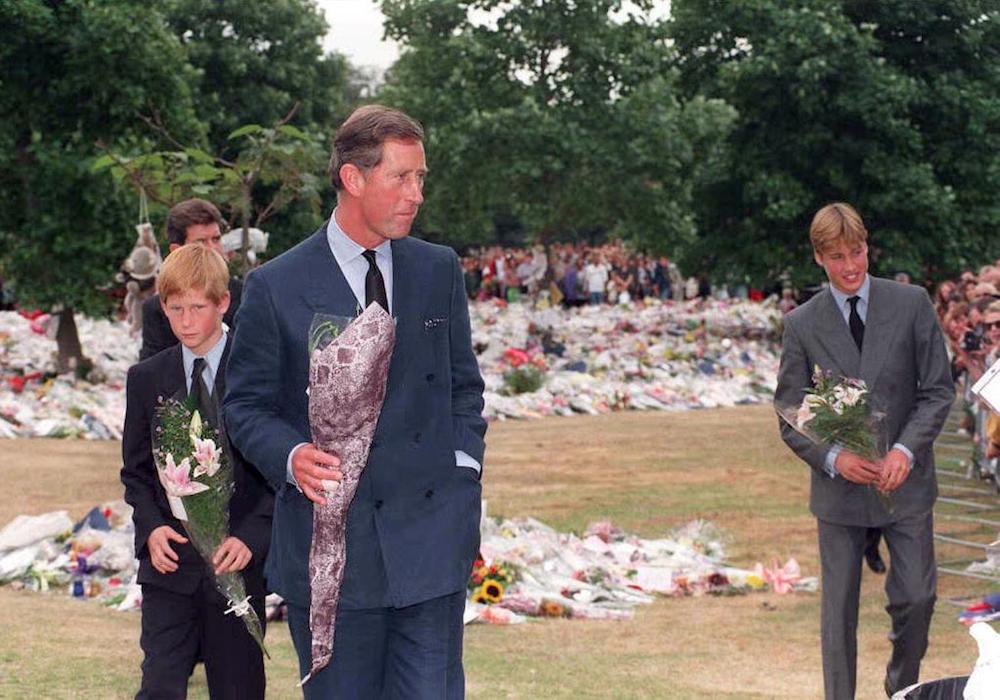 It's horrible to lose a parent at any age, but as a young child, it was absolutely devastating for Prince Harry. According to Christopher Andersen's Diana's Boys, in the years after his mother's death, Prince Harry suffered from nightmares and anxiety.
In a 2017 interview with The Daily Telegraph, Prince Harry revealed that he finally sought counseling after two years of "total chaos" while struggling to come to terms with the death of his mother.
Next: Trying to find a new normal  
9. Lifting his spirits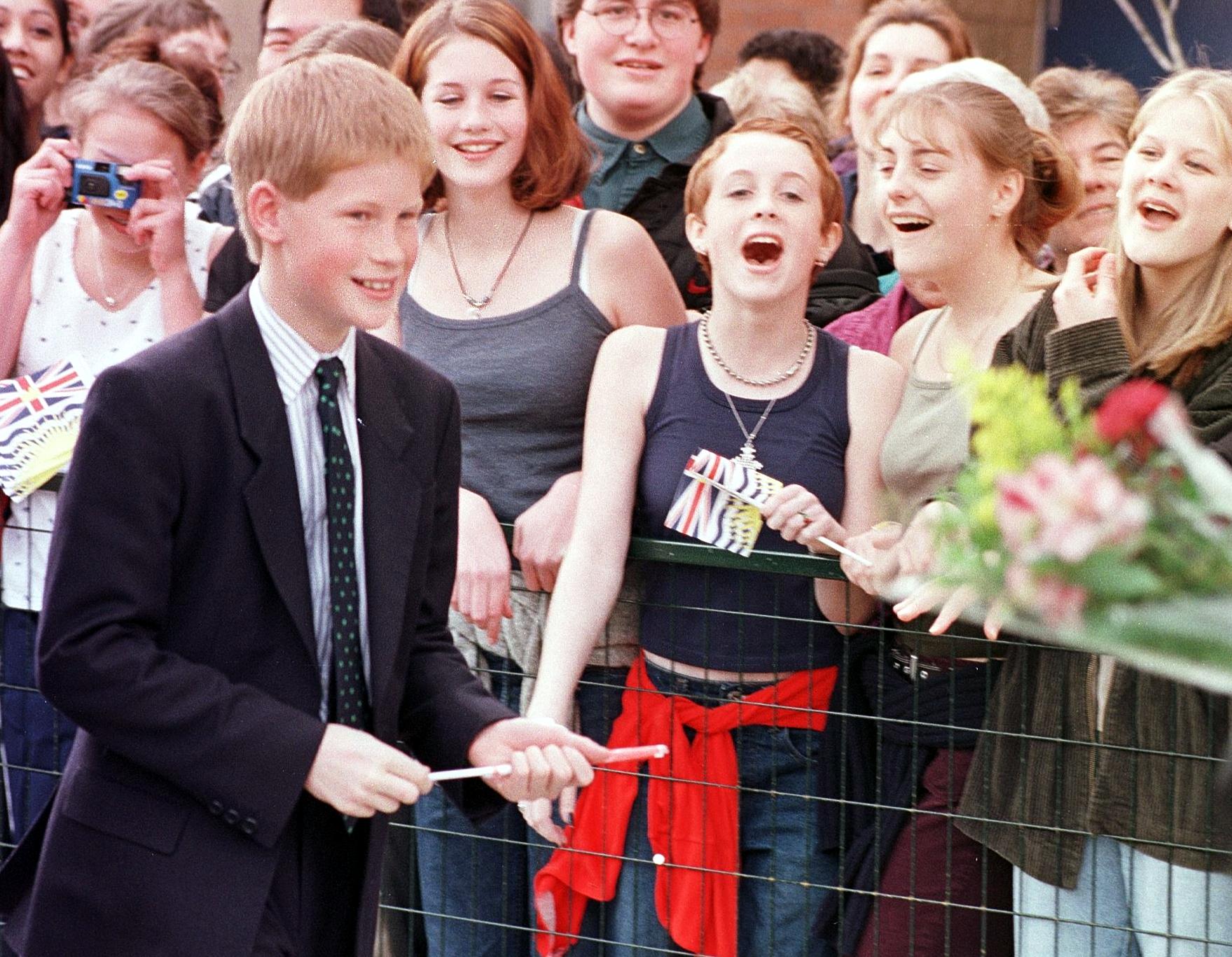 Though he is vastly different from his late former wife, Prince Charles is a doting father who only wants the best for his sons. In the years after Princess Diana's death, the future King of England tried desperately to lift his sons' spirits.
He took them to South Africa and Botswana to get them away from it all. Prince Harry was able to hang with some members of The Spice Girls during one of those trips. He and Victoria Beckham aka Posh Spice are still good friends to this day.
Next: An extra year in school 
10. Struggling with school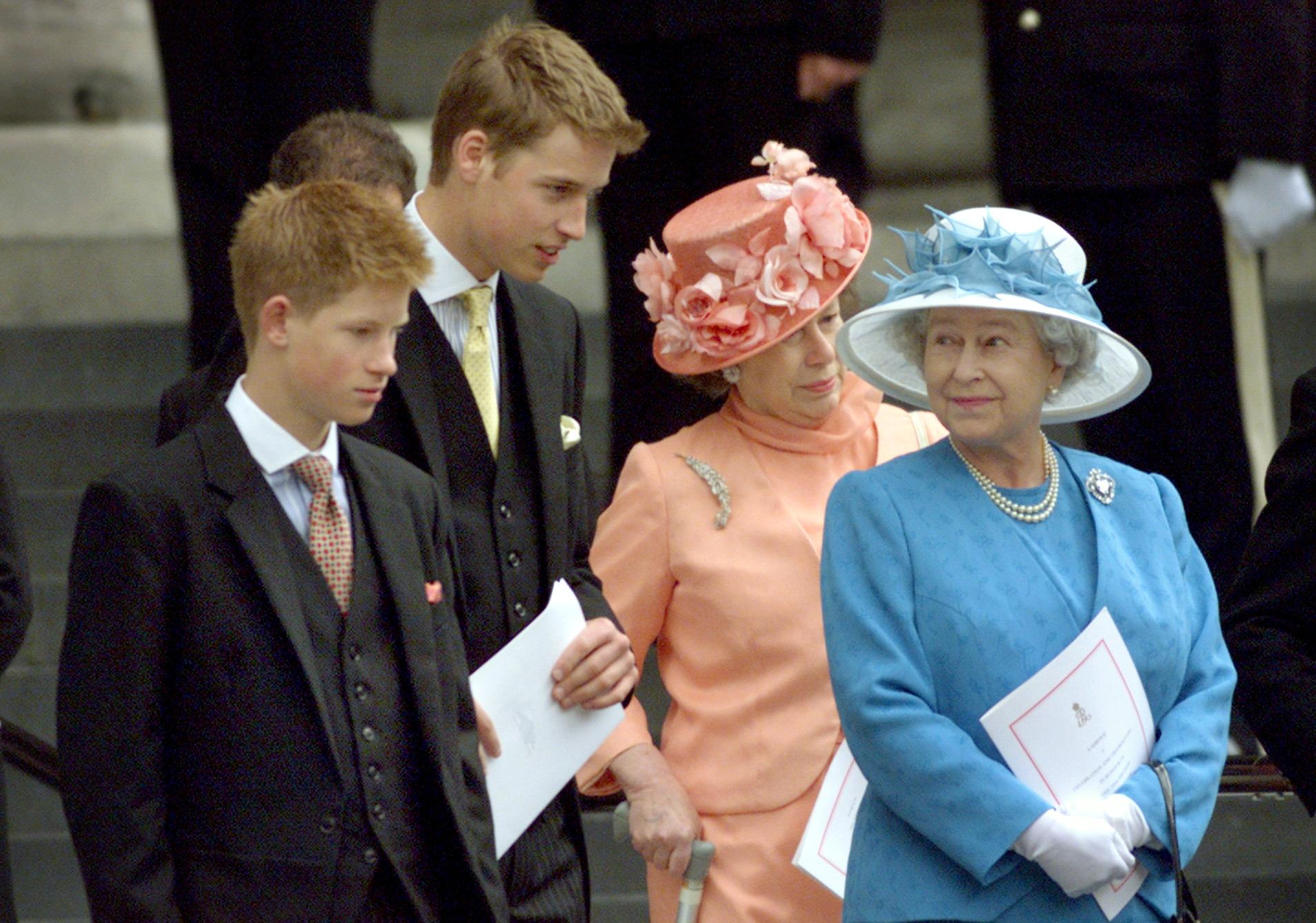 Though he was undoubtedly charismatic, Prince Harry struggled quite a bit academically. He spent an extra year at Ludgrove Boarding school to get his grades up before applying to Eton College, an elite high school where his mother's brother and Prince William attended. The prince's efforts and diligence paid off.
He passed his entrance exam with flying colors and began his studies at Eton College in 1998.
Next: A terrible academic 
11. Drama at Eton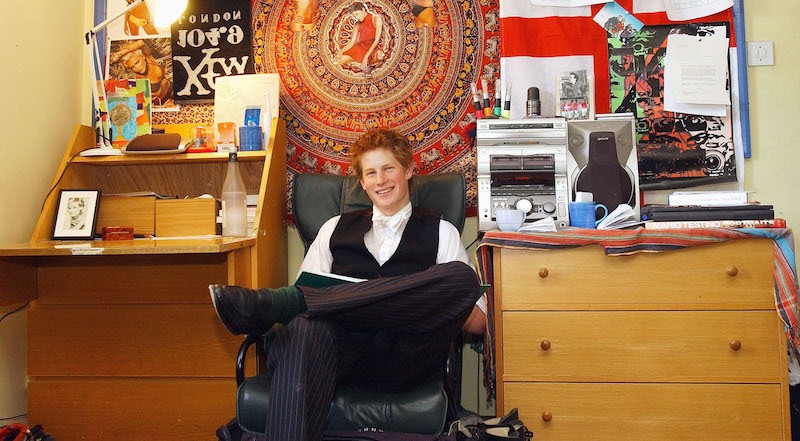 Though Prince Harry completed his education at Eton with two A-Levels when he graduated in June of 2003, his time at the elite boy's school was not without its challenges.  Though he excelled at rugby and polo. He'd received an achieving grade B in art and D in geography. He decided to drop history of art after AS level. There was also a bit of scandal surrounding the prince's academics at Eton.
One of Prince Harry's former professors, Sarah Forsyth claimed that the prince was a weak student. She also alleged that the staff at Eton conspired to help him cheat on examinations. Both the school and the prince denied Forsyth's claims.  The school "accepted the prince had received help in preparing his A-level expressive project, which he needed to pass to secure his place at Sandhurst."
Next: Let the naughtiness begin 
12. A bad boy prince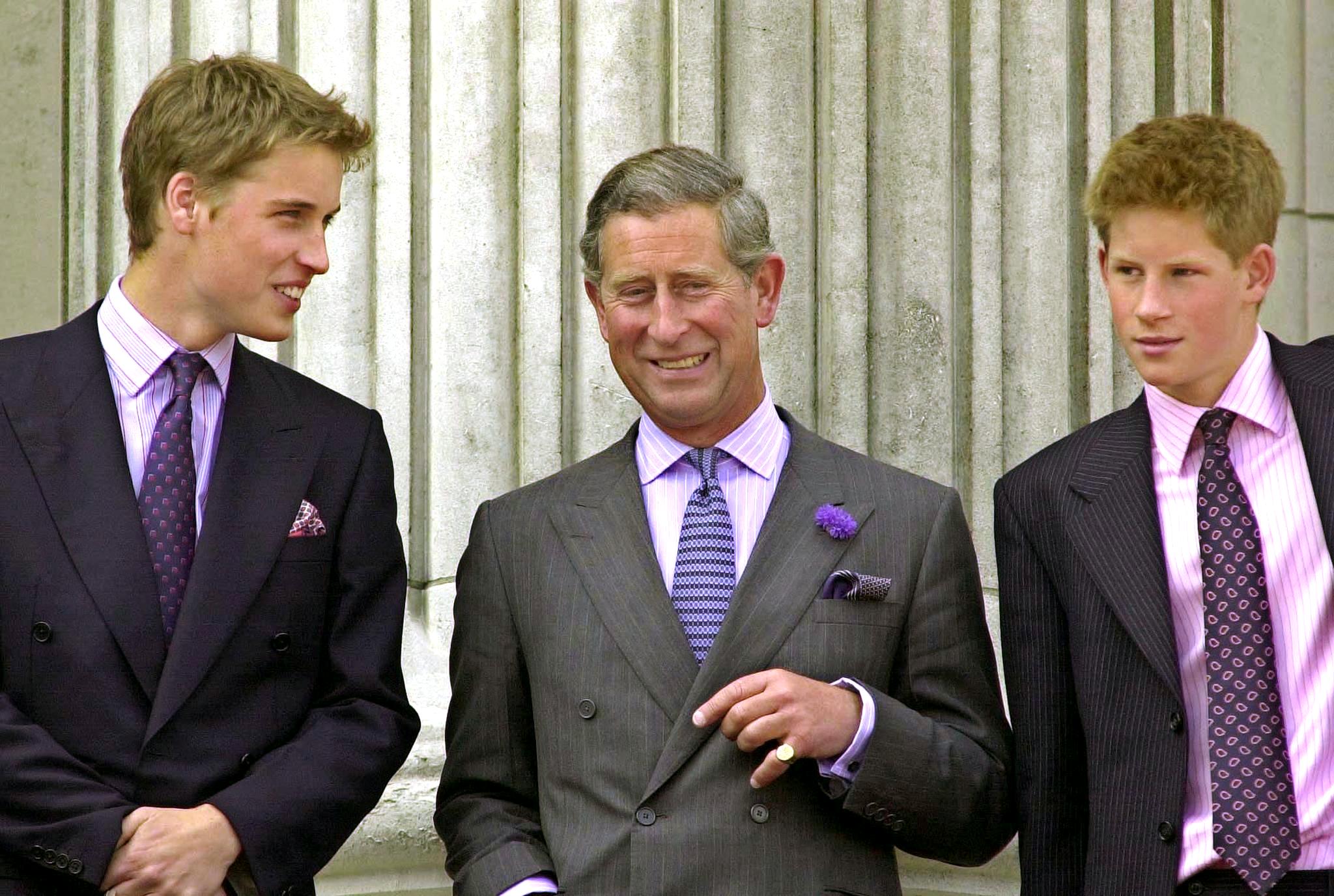 Prince Harry's academics weren't the only issues that he faced during his time at Eton. He also started his partying phase. He reportedly engaged in underage drinking and tried smoking marijuana during the summer of 2001. In Jan, of 2002, reports of the prince's illegal activities made tabloid headlines.
His father, Prince Charles was not pleased and forced his son to attend rehab for one day to see how dangerous drug use could be.
Next: Taking some time off 
13. A gap year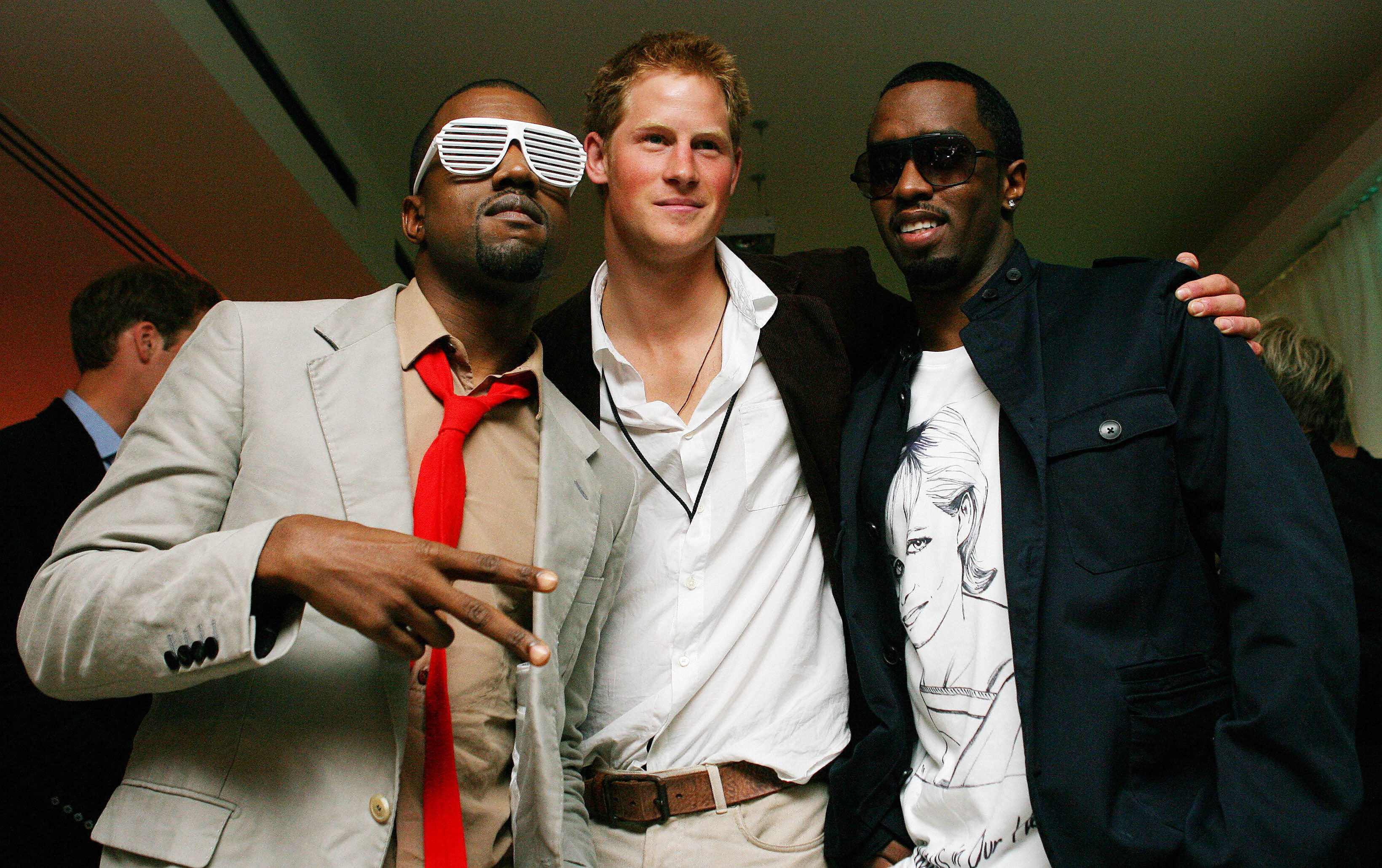 After leaving Eton in 2003, the prince decided to embark on a gap year before heading off to the Royal Military Academy Sandhurst. Since he's royal, his father and grandmother made sure that he was not idle during his time off. Instead, Prince Harry spent some time traveling through Australia, Argentina, and Africa.
When he was in Australia, the prince participated in the Young England versus Young Australia Polo Match Test. While in Africa he worked at a home for orphans of people with AIDS. To promote more awareness about HIV/AIDS, the then 19-year-old Prince of Wales created a documentary called The Forgotten Kingdom: Prince Harry in Lesotho. The film helped raise approximately $2 million for the British Red Cross Lesotho Fund.
Next: A violent altercation 
14. A brawl with the paps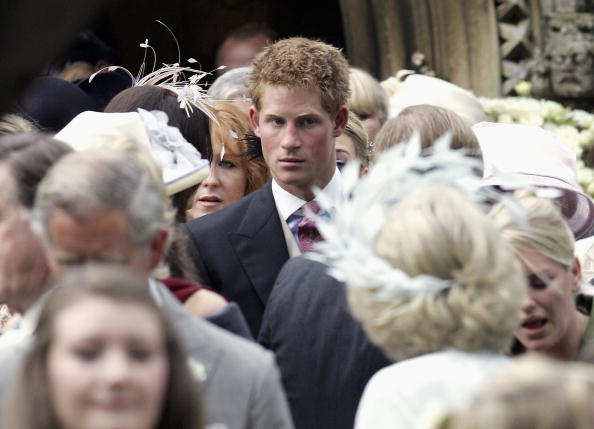 Since Princess Diana was chased to her death through a tunnel in Paris, the royal family has been very sensitive about paparazzi. The prince's anger towards them came to a head in 2004. Prince Harry was walking out of a nightclub when he was allegedly hit in the face with a camera. When he pushed it away, the device hit the photographer in the mouth, cutting his lip.
The photographer had a different story to tell. He claimed that the prince aggressively went after him. However, he did not file a complaint.
Next: A horrendous choice 
15. The Nazi costume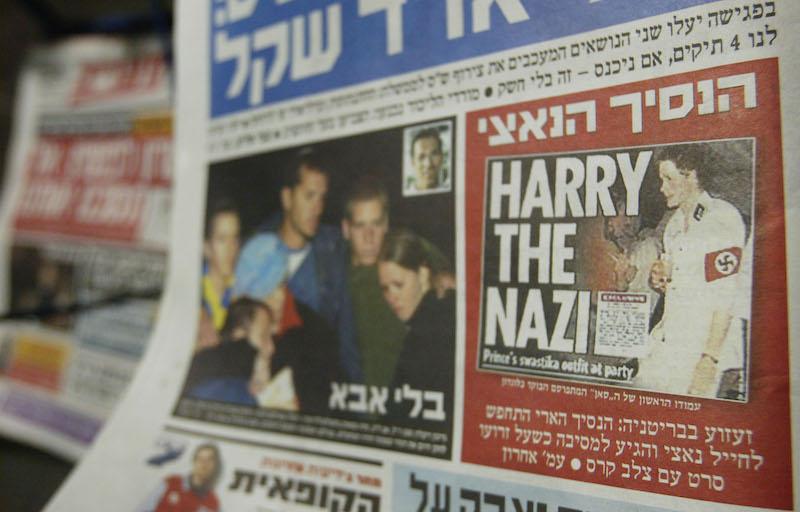 Unfortunately, Prince Harry could not stay out of trouble during his year off, and he started 2005 with perhaps the biggest scandal of his personal life. In January several newspapers published photographs of him wearing a Nazi uniform at a costume party. For many people including his grandmother who lived through the horrors of World War II, this was a disgrace.
After being called racist and insensitive, the prince issued a public apology saying, "I am very sorry if I caused any offense or embarrassment to anyone. It was a poor choice of costume, and I apologize."
Next: Defending Camilla  
16. Stepmom
Prince Harry and Prince William had probably heard whispers of Camilla Parker Bowles for much of their lives, but they were formally introduced to her in 1998 at their father's 50th birthday. Both princes were on hand to watch their father and the Duchess of Cornwall tie the knot on April 9, 2005.
As one can imagine, the duchess was not well-beloved in England at the time, but Prince Harry was steadfast in defending her honor. He told the press at the time, "She's always been very close to me and William. … She's not the wicked stepmother. She's a wonderful woman and she's made our father very, very happy, which is the most important thing."
Next: Prince Harry's first love
17. A first great love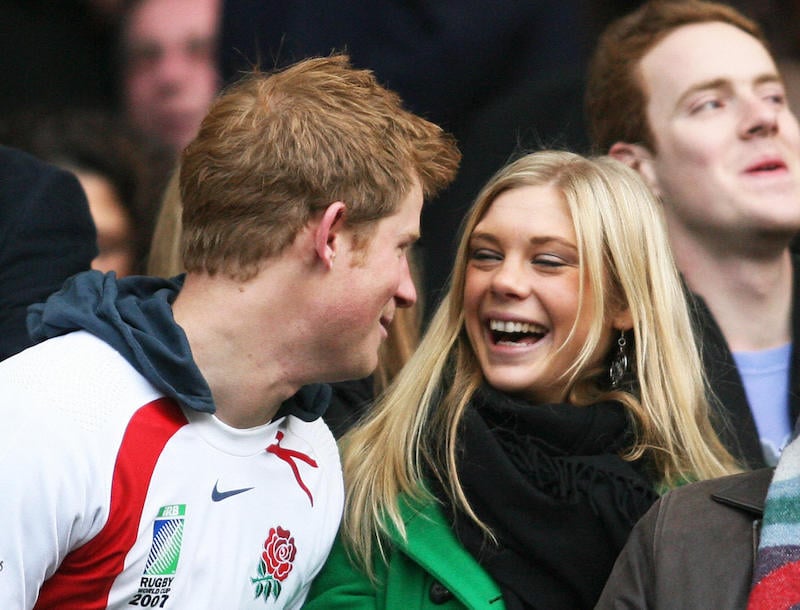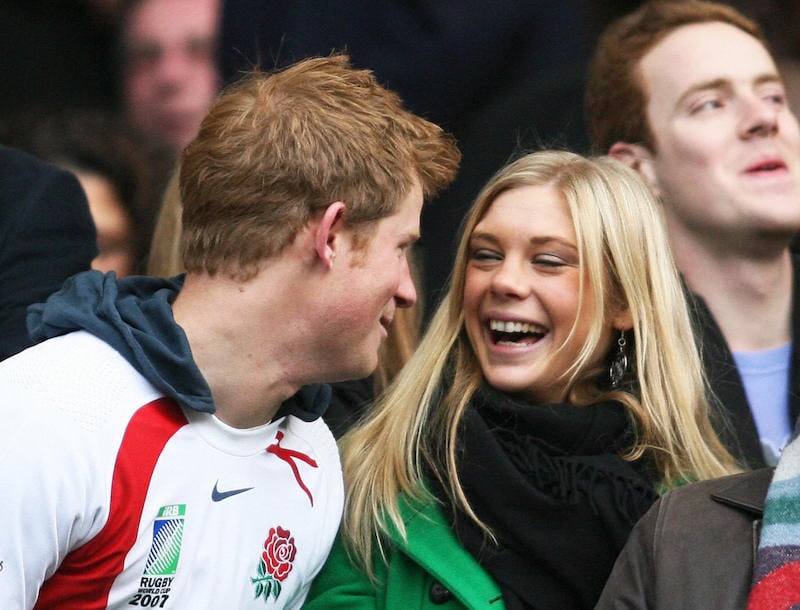 During his year off, Prince Harry began seeing Chelsy Davy, the daughter of Zimbabwean, South Africa-based businessman Charles Davy. The prince first referred to Davy as his girlfriend during an interview for his 21st birthday. He said, said he "would love to tell everyone how amazing she is but once I start talking about that, I have left myself open… There is truth and there is lies and unfortunately, I cannot get the truth across." The pair would date on and off all the way until 2015.
Ultimately, they ended things for good because Davy could not stomach life as a royal in the public eye. Harry: Life, Loss, and Love author Katie Nicholl told Instyle,
You sort of get the feeling that neither of them were quite ever willing to completely let go of that love affair. They'd carved their names into one of the tree trunks on the family estate. It was such a love affair, it really was. Right up until 2015 they were trying to give it another chance. I was quite struck by that and I think everyone that's been in love, you know, you never forget your first love, and in that respect, I think Prince Harry was no different. And I think what's so lovely is he still manages to have a friendship with Chelsy, and there's that amazing respect between the two of them. Neither of them have spoken about their relationship and I think you have to respect and admire them for that.
Next: Becoming an army man 
18. Royal Military Academy Sandhurst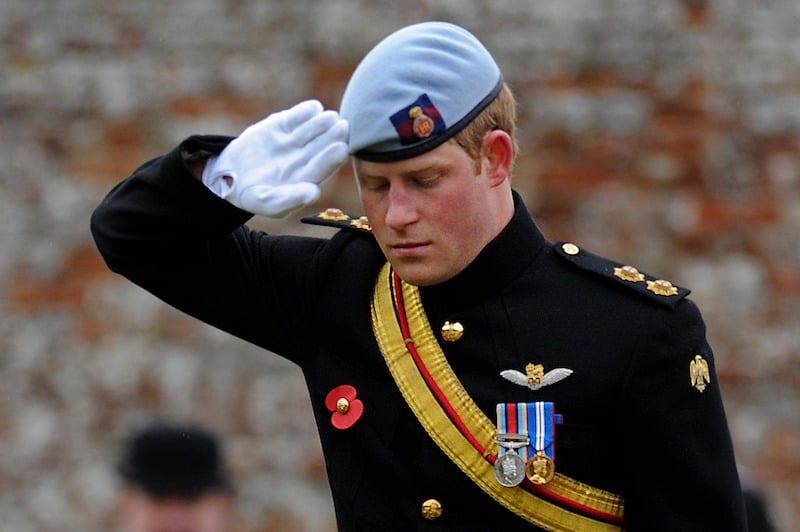 Coming off a slew of not so great press, Prince Harry was happy to enter the Royal Military Academy Sandhurst in May of 2005 where he was known as Officer Cadet Wales and joined the Alamein Company. After 44 weeks of training, in April of 2006, he joined the Household Cavalry as a second lieutenant.
He retired as a Major.
Next: Getting deployed 
19. Going to war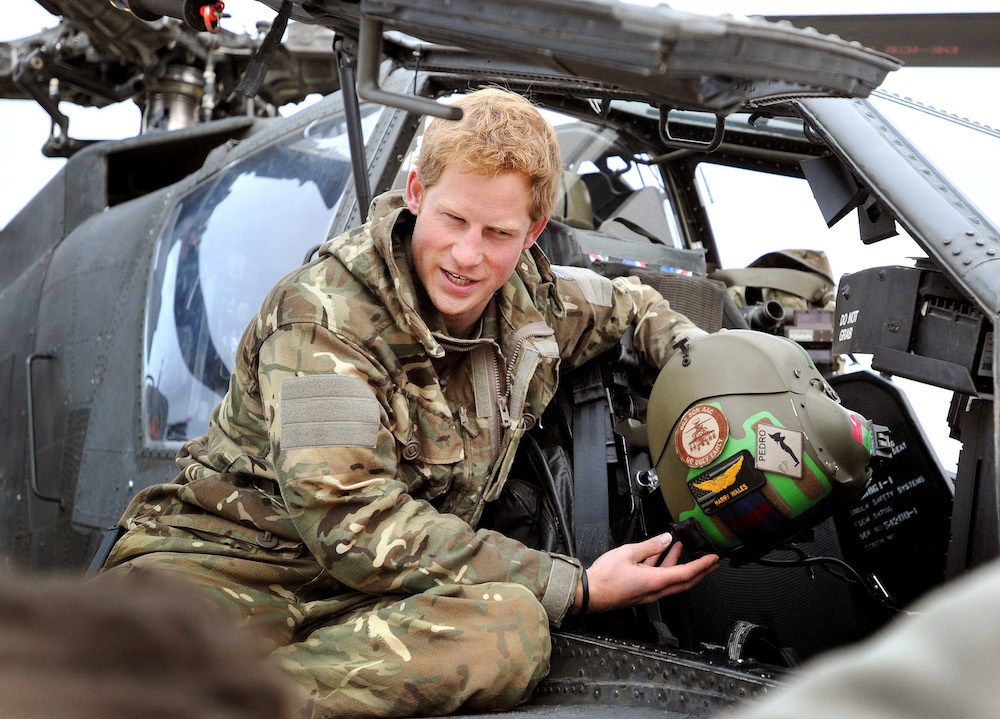 Military life agreed with Prince Harry, and he was ready when his unit was deployed for duty in Afghanistan. Nicholl explained, "I was very surprised and really hugely impressed actually to learn what I learned about Harry's time in Afghanistan, particularly on his first tour. I'd never realized how much danger, maybe that was naïve of me, but I don't think many people realize how much very real danger was actually in."
In fact, at one point the prince was inches from death when his tank just missed driving over an explosive device. From 2009 to 2012, the prince was an Apache helicopter pilot in the Army Air Corps. He returned to Afghanistan for a second tour in 2012.  The prince remained in the army until 2015 and he retired officially in 2017.
Next: Yet another scandal 
20. An embarrassing slur-filled video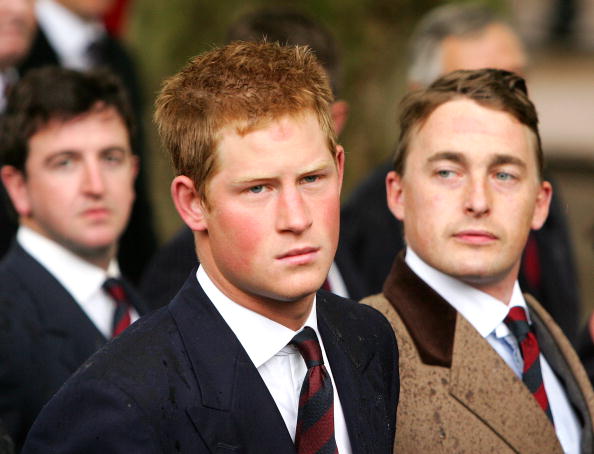 Though the prince was serving his country, his time in the military was not spotless. In 2009, a video clipped dated from 2006 was released where the prince was seen and heard using racial slurs. On the tape, he was heard calling one of his fellow soldiers derrogatory names.
Once again the prince was in the public eye for something unsavory, and the palace had to release a swift apology on his behalf.
Next: In the buff in Vegas 
21. The Vegas incident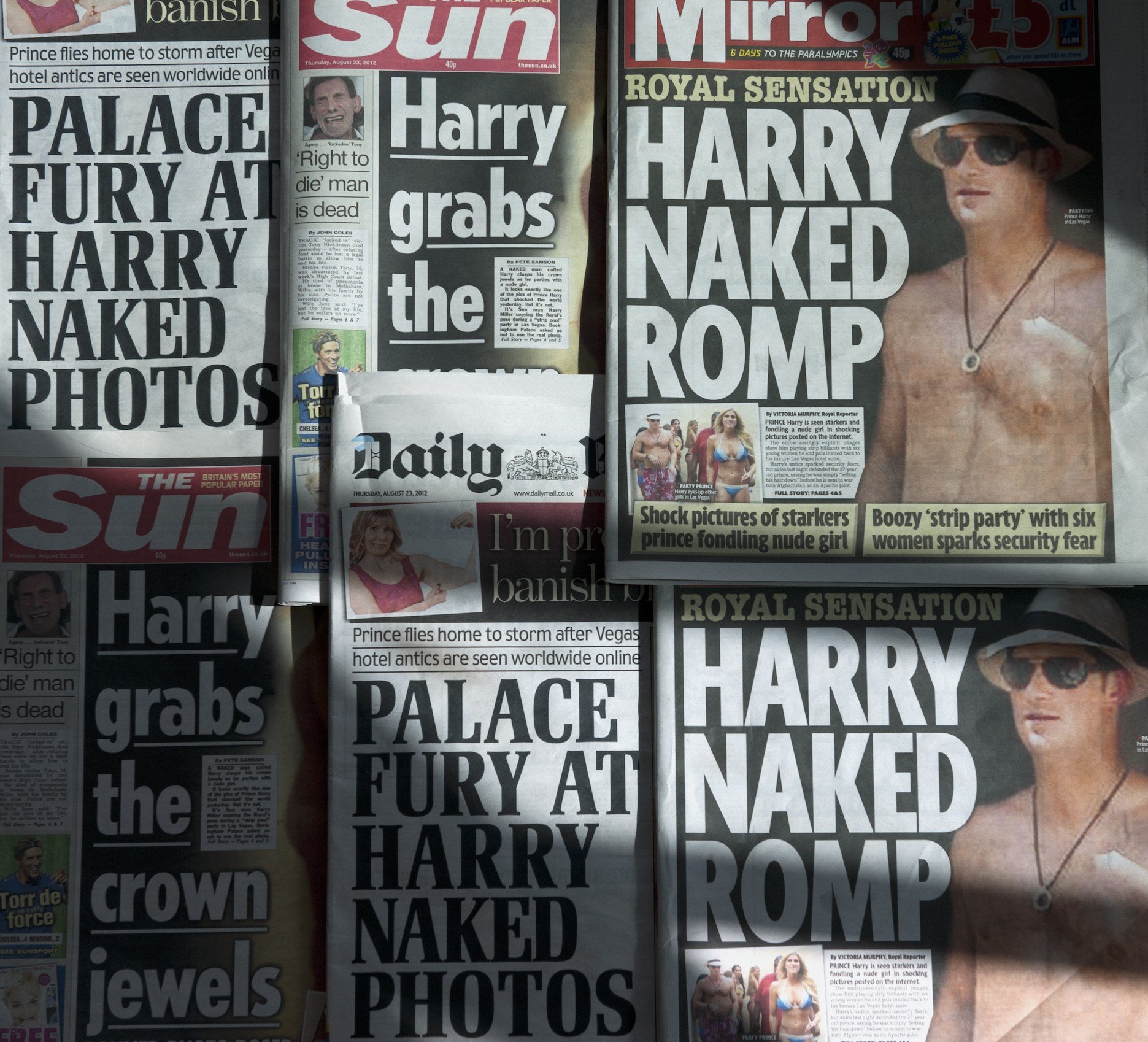 We all know that things go down and dirty in Sin City. When Prince Harry visited Las Vegas in 2012, he might have let his partying spirit get the best of him. He decided to host a game of strip billiards in his VIP hotel suite, and some untrustworthy person snapped a photo of the prince in all of his nude glory.
Neither the Palace nor the royal family was pleased, and they ordered a media blackout of the naked pics. We think out of everything; this was the least dramatic of all of the prince's antics.
Next: Opening his heart again 
22. Courting Cressida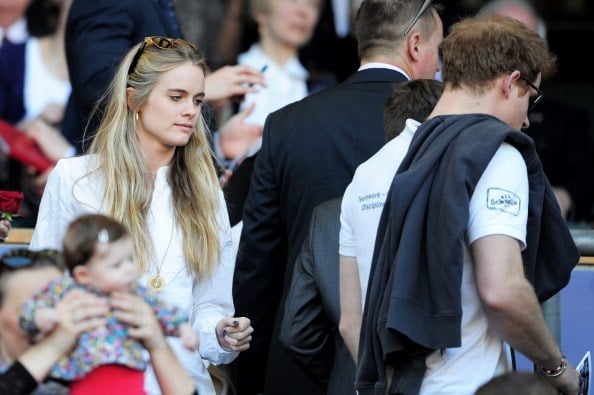 In 2012, Prince Harry's cousin, Princess Eugenie, introduced him to Cressida Bonas, granddaughter of Edward Curzon, 6th Earl Howe. The pair dated for two years before they split in 2014. Apparently, like Chelsy Davy, Bonas struggled with the attention that came with being the girlfriend of Prince Harry.
Both Bonas and Davy attended Prince Harry's wedding to Duchess Meghan Markle in May 2018. We couldn't have done it.
Next: A tight circle 
23. A motley crew of friends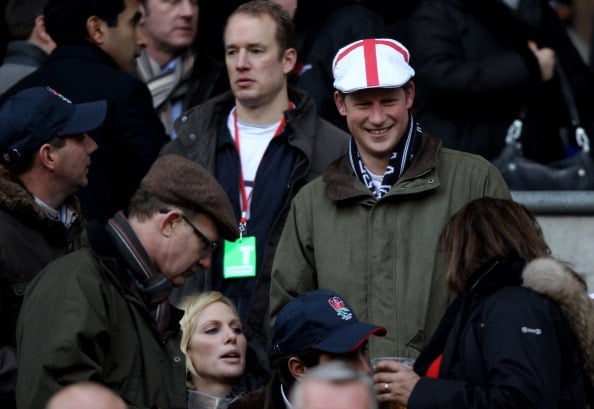 It can't be easy being a member of the royal family, where you don't know if people are generally interested in your friendship or your status. Luckily, the prince has had a tight-knit group of close friends around him since he was a kid.
Nicholl explained, "Prince Harry has a very tight and protective and loyal circle of friends, some of whom I know. Some of whom I've known for many, many years. And it's really based on trust. People will only talk to you if they trust you if they think that your agenda is largely positive—which mine was—and I think if they know that you're going to handle the material responsibly and sensibly and sensitively."
Next: The People's Prince 
24. An approachable royal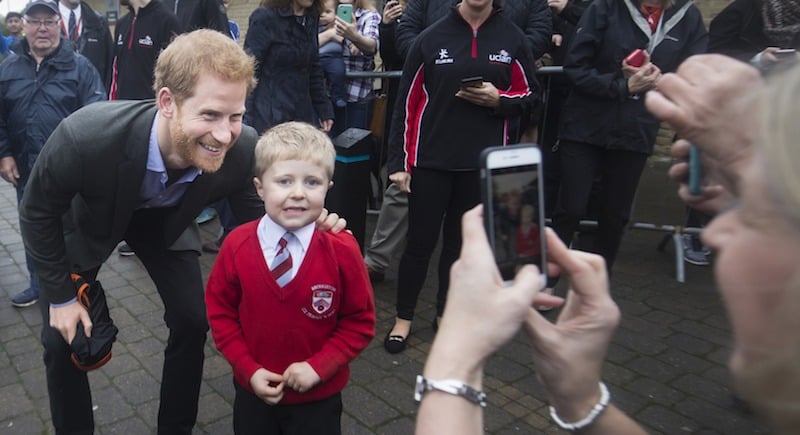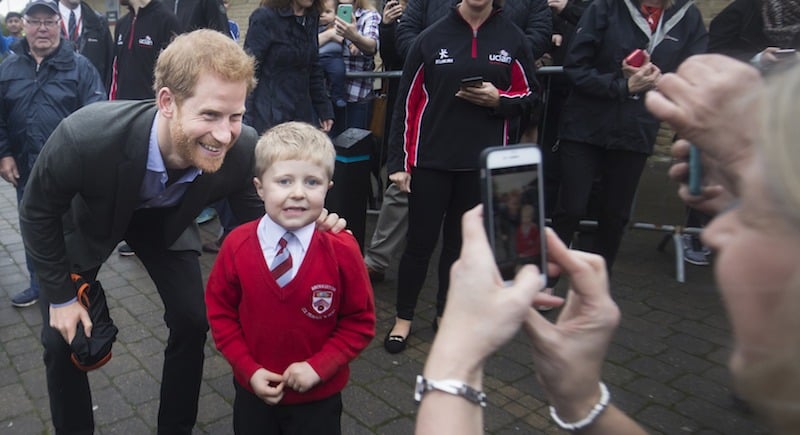 Despite his wild antics, Prince Harry has been able to carve out a space for himself as an approachable royal. Because of his mishaps, he often seems more in touch with the rest of the world than the rest of the royals.  He has even able to joke about his past misdeeds with the public.
The prince's first event after the Las Vegas incident was at the WellChild Awards in London.  The prince received a warm welcome from the audience. He even joked in his speech about the nude pictures. Polls conducted in the United Kingdom in November 2012 showed Harry to be the third-most popular member of the royal family, after Prince William and the queen. We'd say he's probably even higher up now.
Next: Going royal full-time 
25. Charities and duties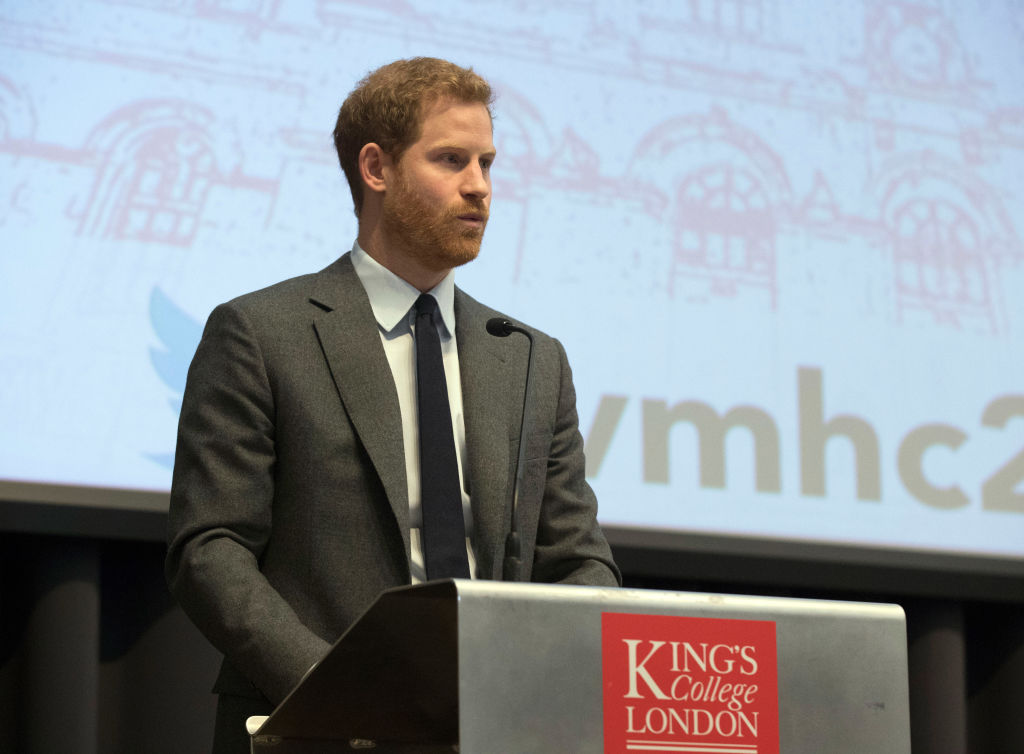 The public was shocked in 2017 when Prince Harry announced his retirement from the military as an ambulance pilot. Since the prince is sixth in line for the throne, it seemed odd that he would become a full-time royal. But with aging grandparents and his bother's growing family, Prince Harry wanted to step up. He's also been passionate about helping others since he was a child. It was a trait his mother instilled in him.
Security fears, millions of tax dollars, and long-distance relationships were all factors throughout the prince's military career, and since he's so good with people, he seemed better suited in a role that was less risky and put him in front of the public.
Next: Opening up 
26. Getting vulnerable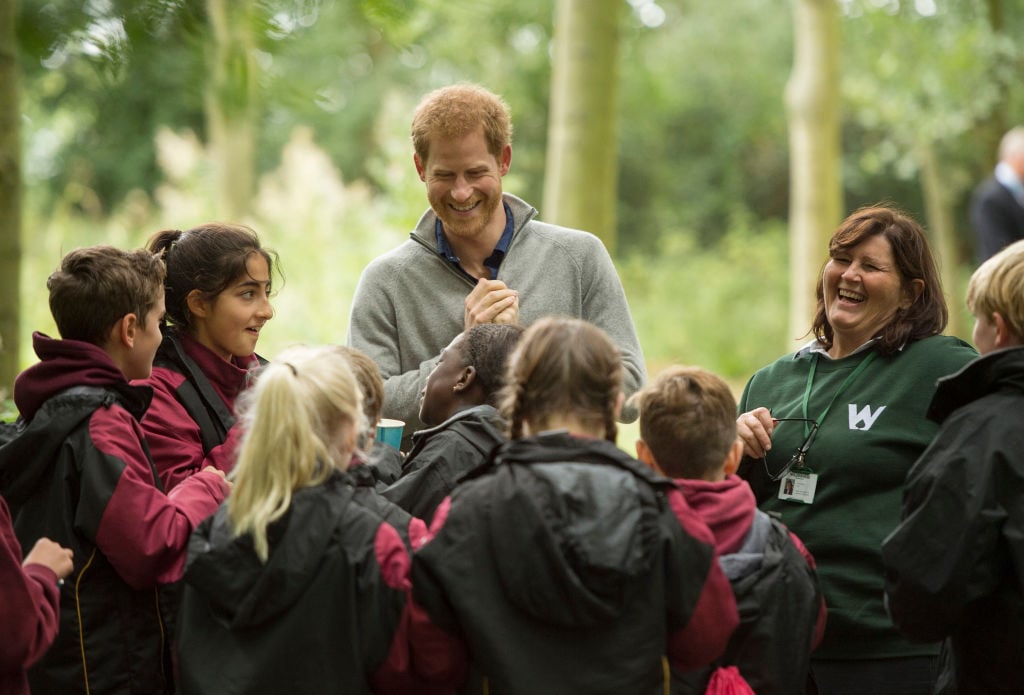 In 2017, the prince got more vulnerable with the public than he ever had before. He spoke candidly about his struggles with mental health since his mother's passing. He spoke with British journalist Bryony Gordon in a podcast released by the Daily Telegraph saying,
I can safely say that losing my mum at the age of 12, and therefore shutting down all of my emotions for the last 20 years, has had a quite serious effect on not only my personal life but my work as well. My way of dealing with it was sticking my head in the sand, refusing to ever think about my mum, because why would that help? "It's only going to make you sad, it's not going to bring her back." So from an emotional side, I was like, "Right, don't ever let your emotions be part of anything."
He explained that he'd been very close to an emotional breakdown when his older brother, Prince William urged him to get help. He revealed, "That really saved me because I was on the verge of punching someone, so being able to punch someone who had pads was certainly easier."
Next: Looking for love. 
27. Wanting more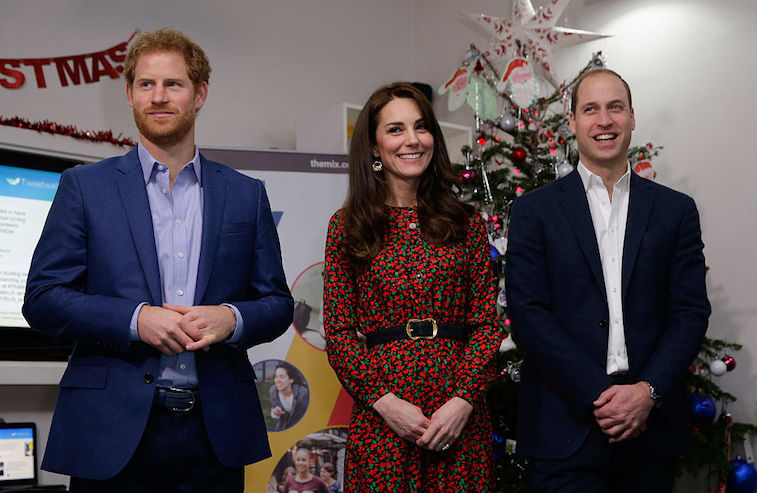 With two failed relationships, and seeing his sister-in-law and brother makes things work in the public eye, Prince Harry began to wonder if he would ever find a woman who could handle his very public life. The prince's childhood friend, Violet von Westenholz, who works in public relations for Ralph Lauren thought she knew someone who would be the perfect match for the prince. Meghan Markle was an American actress on the wildly popular series, Suits. She was already used to being the public eye.
In Harry: Life, Loss, and Love, Nicholl explained,  "According to one source, Violet, who knows both Harry and Meghan well, thought they could be well matched and I was told by a source close to Violet that she gave Harry Meghan's number."
Next: Wild about Meghan 
28. Meeting Meghan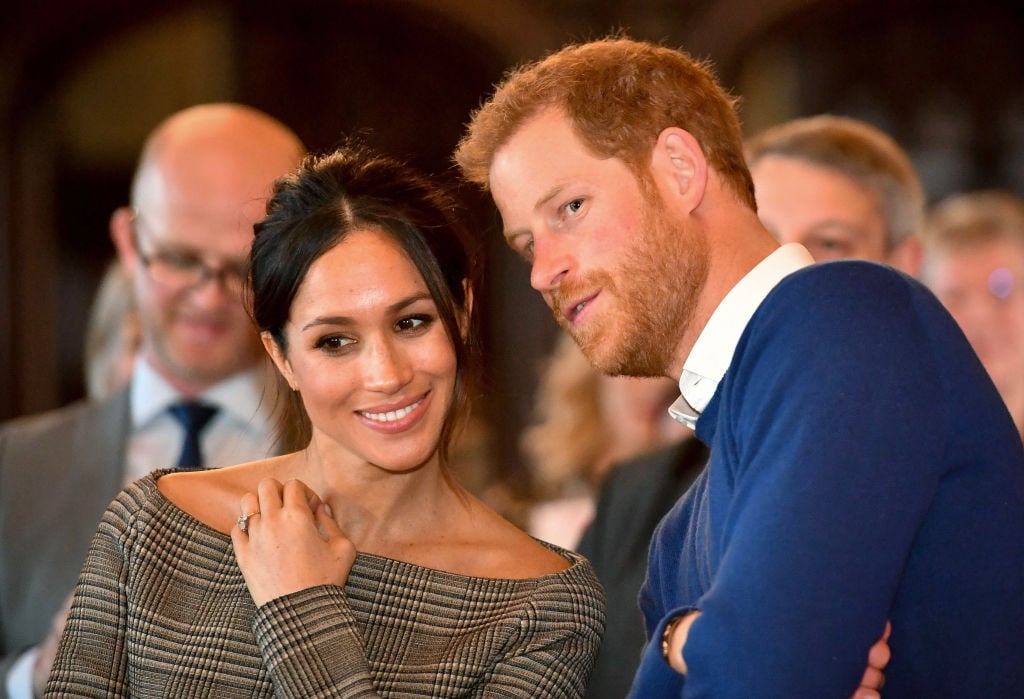 Markle was traveling around Europe for work, and with some friends when she and the prince first connected. It was a whirlwind from the beginning, They began secretly dating in the summer of 2016, and news of their relationship didn't leak to the press until Oct. 2016. They finally went public with their relationship at Prince Harry's annual Invictus Games and the prince also issued an unprecedented statement confirming their relationship.
In the statement, Prince Harry also requested privacy and respect after Markle had been subjected to racist and sexist attacks on social media, as well as harassment by paparazzi.
Next: Making it official 
29. Happier than ever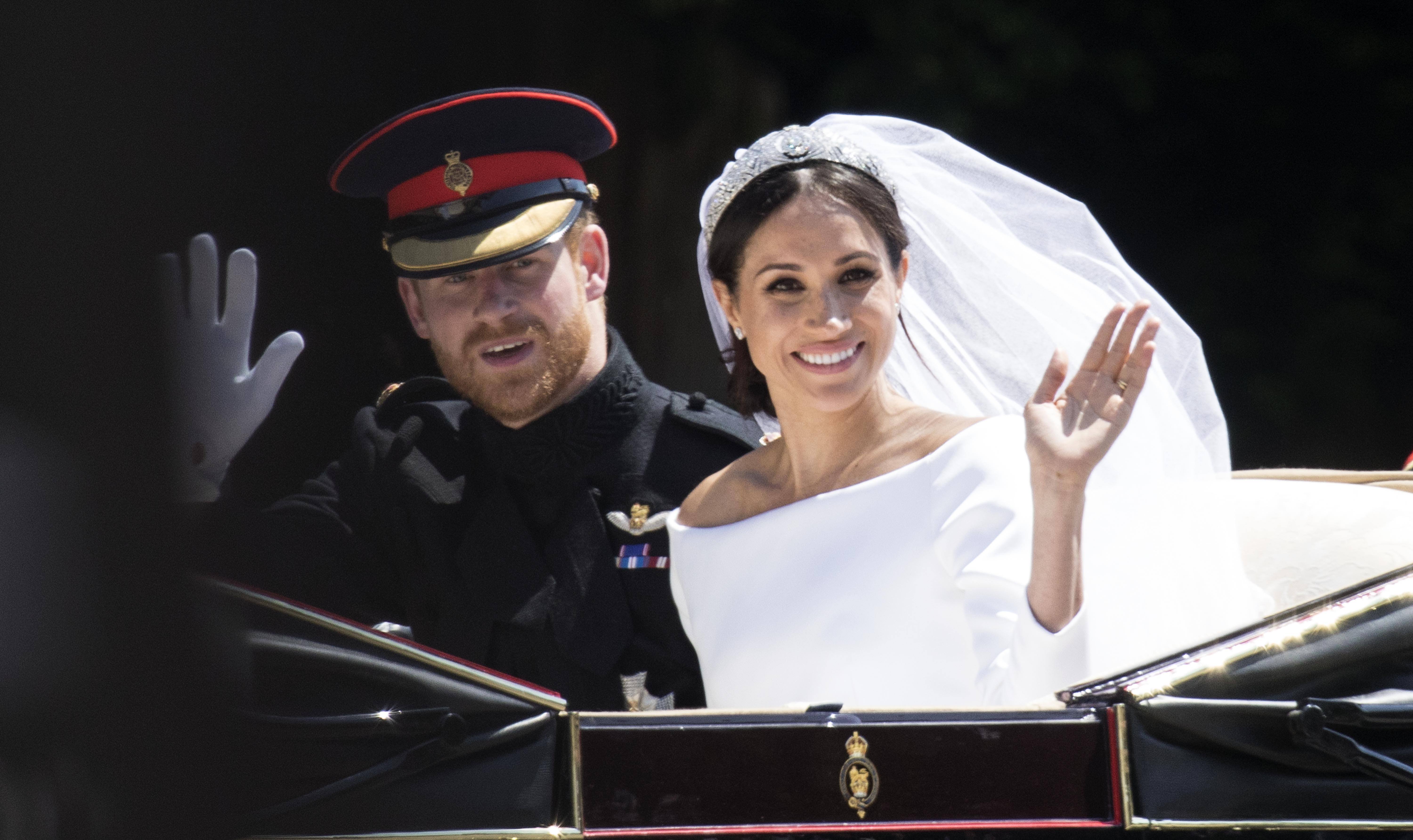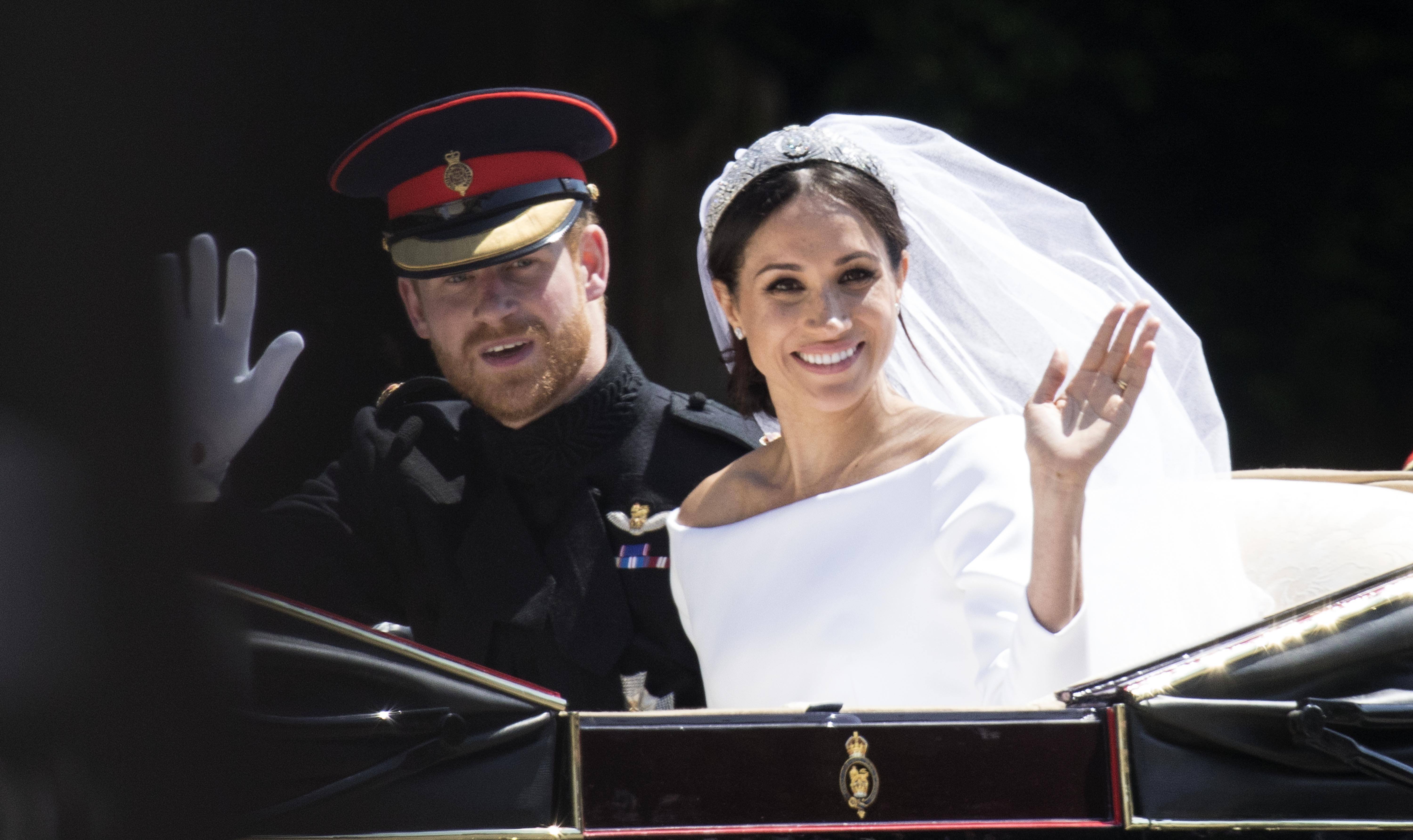 Prince Harry and Duchess Meghan Markle got engaged in Nov. 2017 and were wed in May 2018 at St. George's Chapel. Everyone including the royal family is thrilled by Markle. Both Harry's father, Prince Charles, and stepmother, Duchess Camilla Parker Bowles adore the duchess as well.
The royal family issued a statement saying, "They were very excited for Harry and Meghan. It has been wonderful getting to know Meghan and to see how happy she and Harry are together."
Next: Happily ever after. 
30. A lifetime of love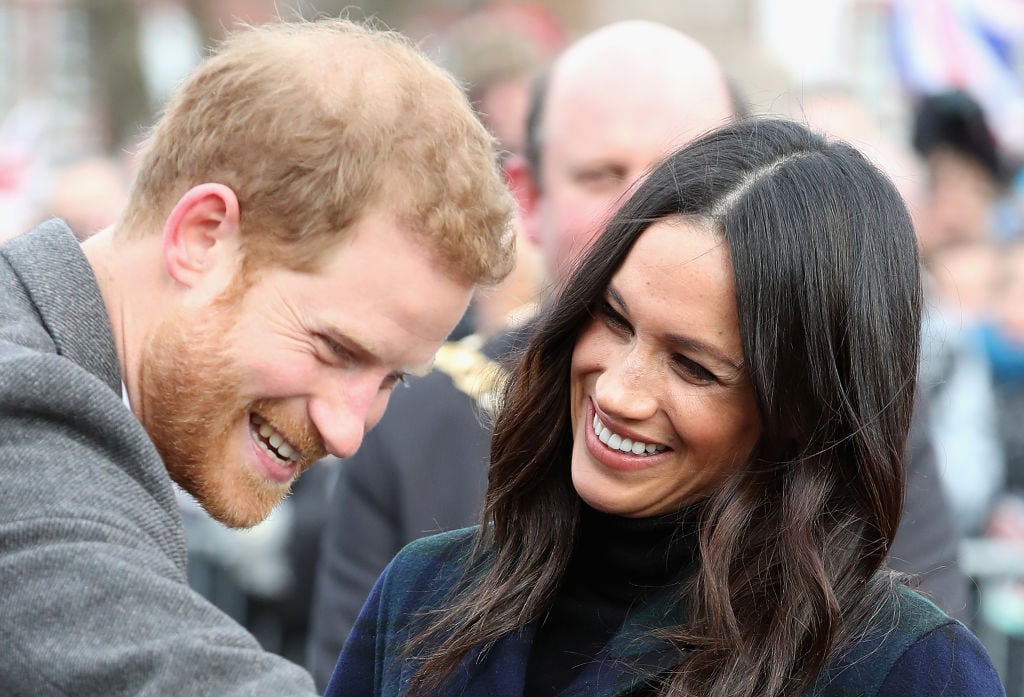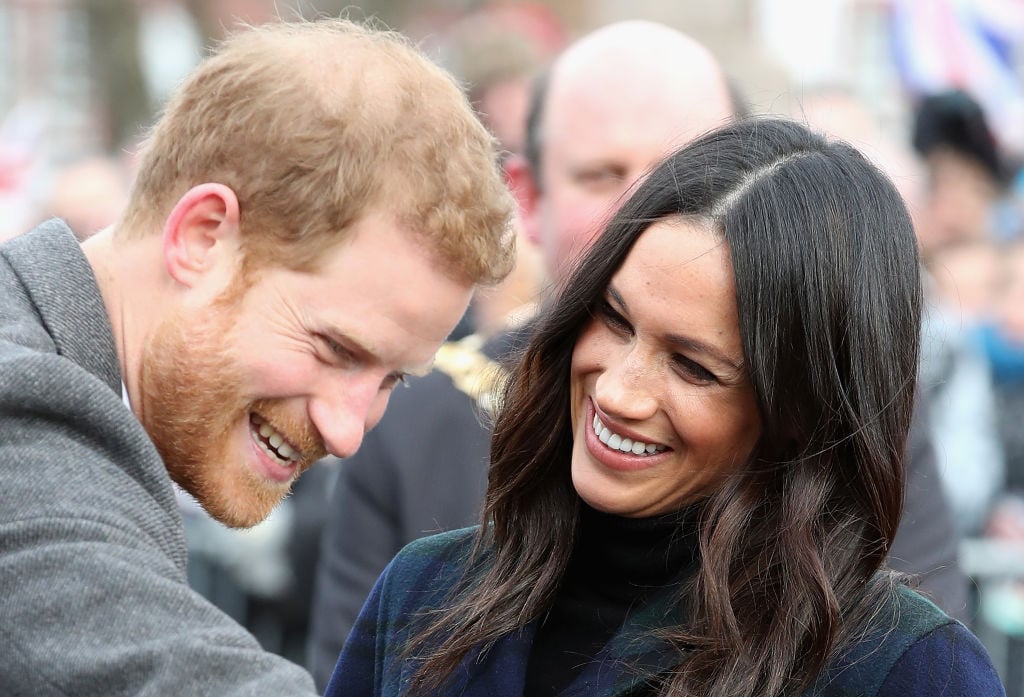 Since their wedding day in May 2018, the Duke and Duchess of Sussex have dived into royal life headfirst. They've gone to tons of events, charities, and even embarked on their first royal tour together. It's clear that they adore one another because they've shown constantly PDA in a way that no royal couple has ever done before.
The pair has even hinted at having children in the near future. In their first interview together with BBC, Prince Harry said, "I think eventually, one step at a time and we'll start a family in the near future."