'Frozen 2' Just Beat out 'Frozen' & Every Other Animated Film at the Box Office
Frozen 2 just told Frozen to "let it go" in a huge way. Disney executives predicted the highly-anticipated film would do well at the box office. But, it's unlikely that they could have predicted just how well the sequel would do. Disney has always had success with animated films, but when Frozen released back in …
Frozen 2 just told Frozen to "let it go" in a huge way. Disney executives predicted the highly-anticipated film would do well at the box office. But, it's unlikely that they could have predicted just how well the sequel would do. Disney has always had success with animated films, but when Frozen released back in 2013, it seemed like an entirely new phenomenon. For months, kids and adults alike were singing about building a snowman and proclaiming that the cold never bothered them anyway.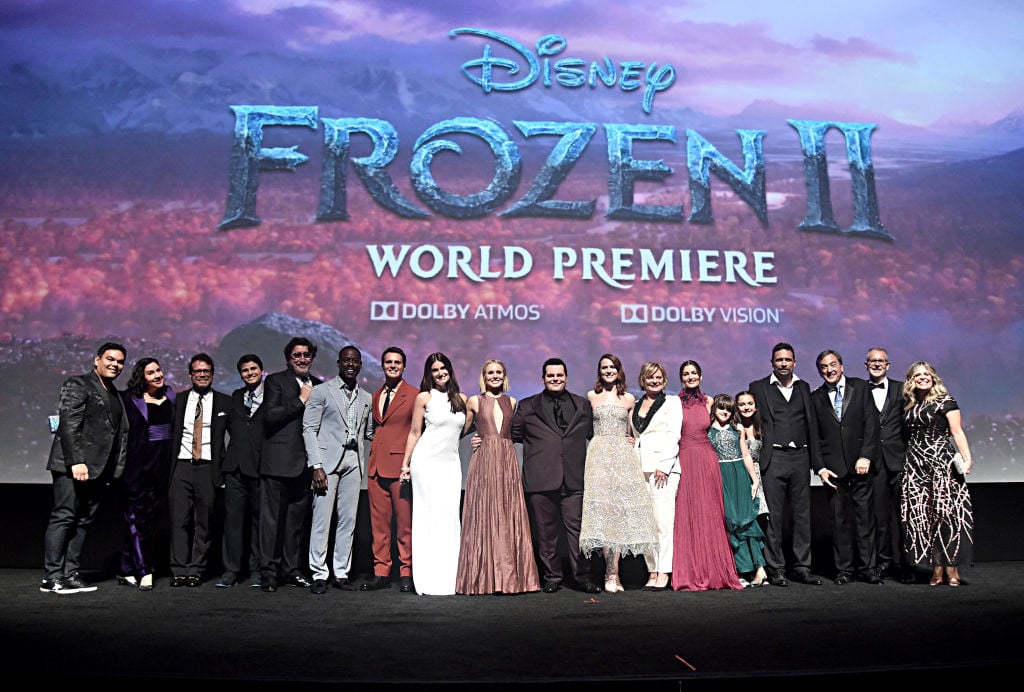 Though Disney had been exploring the idea of princesses with more agency prior to Frozen's release, such as Tangled (Rapunzel reimagined) and Brave, neither film had the incredible response that Frozen was able to garner at the box office. In no time at all, Frozen claimed the spot for the highest-grossing animated film of all time, raking in an astounding $1.276 billion.
Frozen II wins the box office
Since Frozen's release, no other animated film has been able to usurp it at the box office. Even Incredibles 2, which fans had begged Disney about for the better part of 14 years, couldn't touch the astounding record set by Frozen. But, Frozen 2 has managed to do the impossible. After only six weeks at the box office, Frozen 2 has claimed the title of the number one animated release of all time. According to Variety, the successful sequel has already made a whopping $1.325 billion globally at the box office.
The Lion King debate
Of course, diehard Disney fans may recall that The Lion King reboot still has Frozen 2 beat at the box office. The reimagined reboot of the classic 1994 animated film hit theatres just a few months before Frozen 2. The film also garnered incredible success and managed to rake in $1.65 billion in ticket sales. However, as the film utilized CGI technology, it is not considered to be an animated film, but rather a live-action film. Thus , Frozen 2 still reigns supreme. Furthermore, there is still time for Frozen 2 to surpass The Lion King before it's all said and done.
The star-studded Frozen 2 cast
Perhaps what is making the sequel so successful is the star-studded cast. Kristen Bell, Idina Menzel, Josh Gad, and Jonathan Groff reprise their roles as Anna, Elsa, Olaf, and Kristoff respectively. Sterling K. Brown and Evan Rachel Wood also lend their talents to the film to create yet another dynamic cast that children and adults alike were eager to see. Co-directors, Jennifer Lee and Chris Buck also returned to guide Elsa and Anna on their new journey.
Though the directors figured the sequel would be a hit at the box office, even they were surprised by just how receptive audiences were to Frozen 2. "We just found out. I'm really excited. I think we're always surprised," Lee shared with Variety on January 4, 2020. Clearly, Disney executives knew what they were doing with the release of Frozen 2, even though the sequel came six years after the original. Only time will tell if the sequel gets sequels of its own.