'Frozen 2' Star Jonathan Groff Asks Why Everyone's Laughing at Kristoff's Song
If you've seen Frozen 2 this weekend, you've heard Kristoff's song "Lost in the Woods." Jonathan Groff performs the '80s power ballad inspired song. Kristen Bell often called out that the original Frozen did not give Groff a song so the sequel has made up for it in a big way.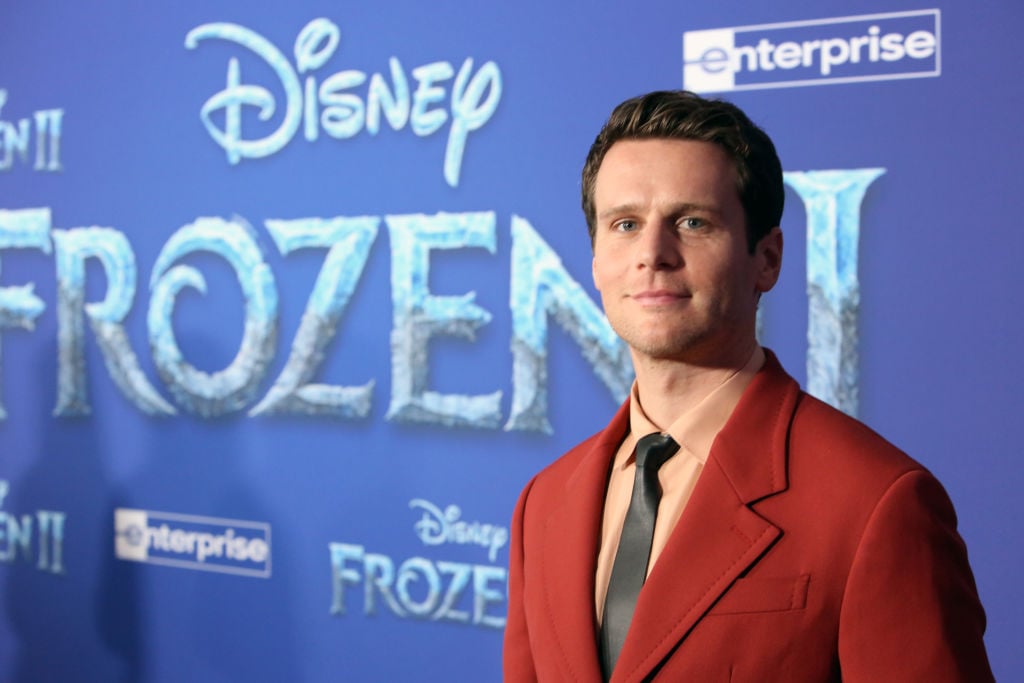 At the Frozen 2 press conference, Groff and songwriters Bobby Lopez and Kristen Anderson-Lopez spoke about Kristoff's song. Now that everyone has "Lost in the Woods" stuck in their heads all weekend, read about how the song was written and recorded.
Jonathan Groff took Kristoff's 'Frozen 2' angst very seriously
Jonathan Groff played along with Kristoff. That just makes it funnier that he takes it so seriously.
"We were completely genuine when we were making that song," Groff said. "There was nothing funny about it at all and then the animators did such crazy things."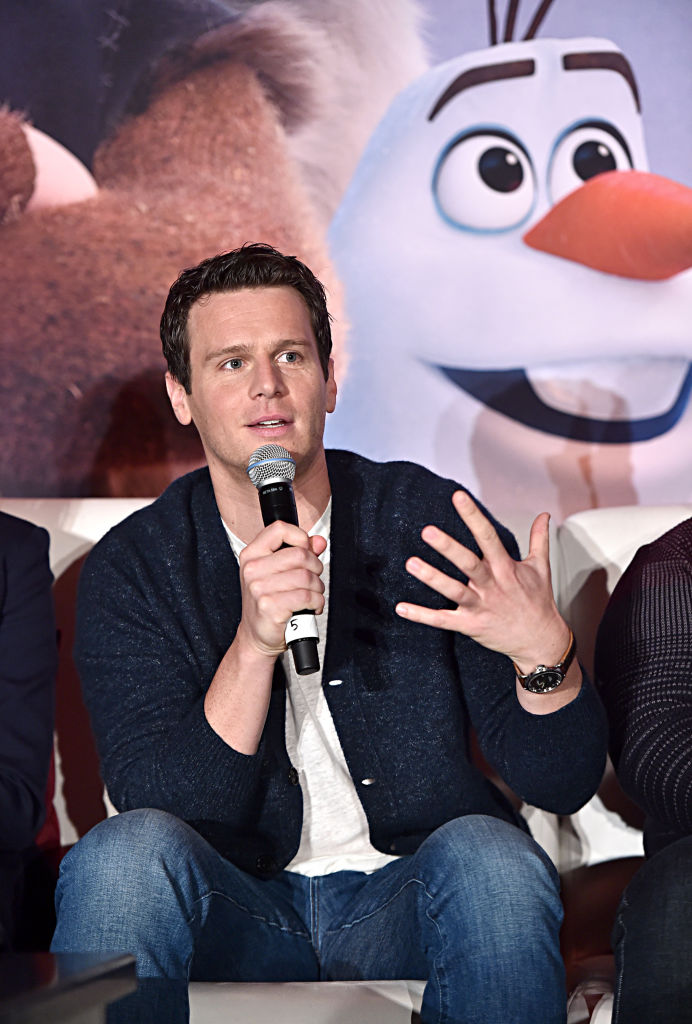 Anderson-Lopez set the scene.
"I remember we had candles in the studio," she joked. "We were like, 'Jonathan, just find it, just find it. Breathe in, breathe out. Think back to all of the heartbreak you've been through.'
Groff pretended he got into character.
"I was wearing that long wig," Groff said. "It was really powerful."
Costar and voice of Olaf Josh Gad had high praise for "Lost in the Woods."
"I think it's the funniest song in Disney animation history," Gad said.
Even Lopez played along with Groff. "But we were trying to go for tragic," Lopez complained.
Jonathan Groff got serious about "Lost in the Woods"
When it came time to tell the real story behind "Lost in the Woods," Groff was humble.
"Bobby and Kristen had said to me at the beginning as well as [directors] Jen[nifer Lee] and Chris [Buck], 'We want Kristoff to have a song,'" Groff said. "I thought that's so sweet of them to say but how does a mountain man break into song? I'd so much rather hear Idina sing an eighth ballad."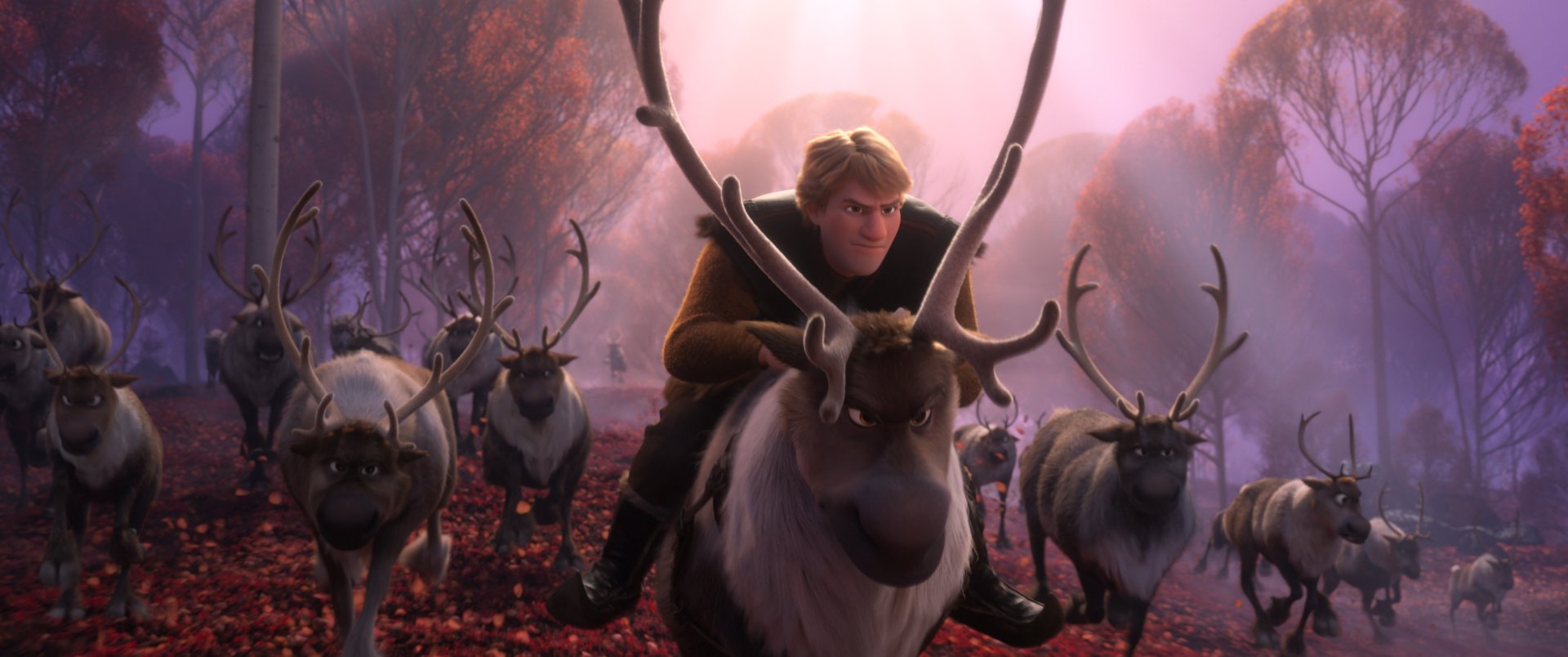 Once he heard the song and knew he would get to perform it, Groff realized how important "Lost in the Woods" is to Frozen 2.
"Someone made the point yesterday actually that oftentimes it's girls that are singing about pining after a man and the frustration of not being able to express it or the man has left and now they're alone singing about it. Like the first Frozen and this Frozen in many ways, it inverts that. So here's a man pining after a woman trying to come to terms with his emotions and sing about it."
Writing 'Lost in the Woods' for 'Frozen 2'
"Lost in the Woods" goes back to childhood for Kristen Anderson-Lopez.
"I remember breaking up with my eighth grade boyfriend and just listening to Bryan Adams' 'Heaven' over and over again," Anderson-Lopez said. "Why would I do that? You want to wallow. You want to feel it. Sergio is gay and lives in Amsterdam now."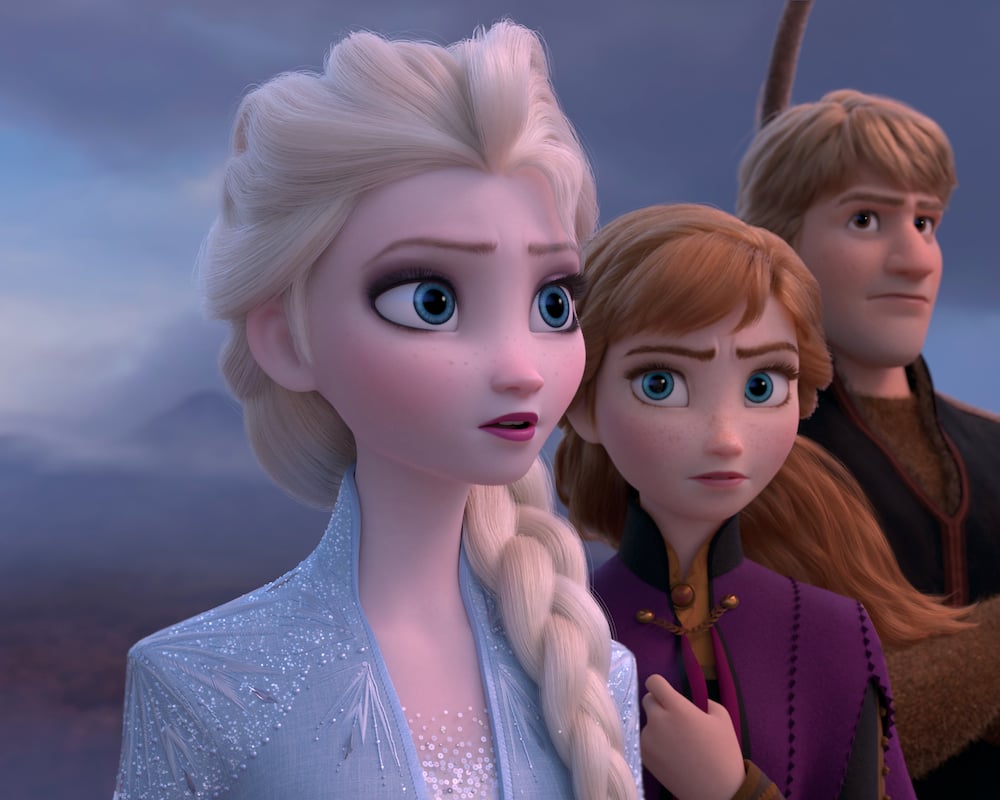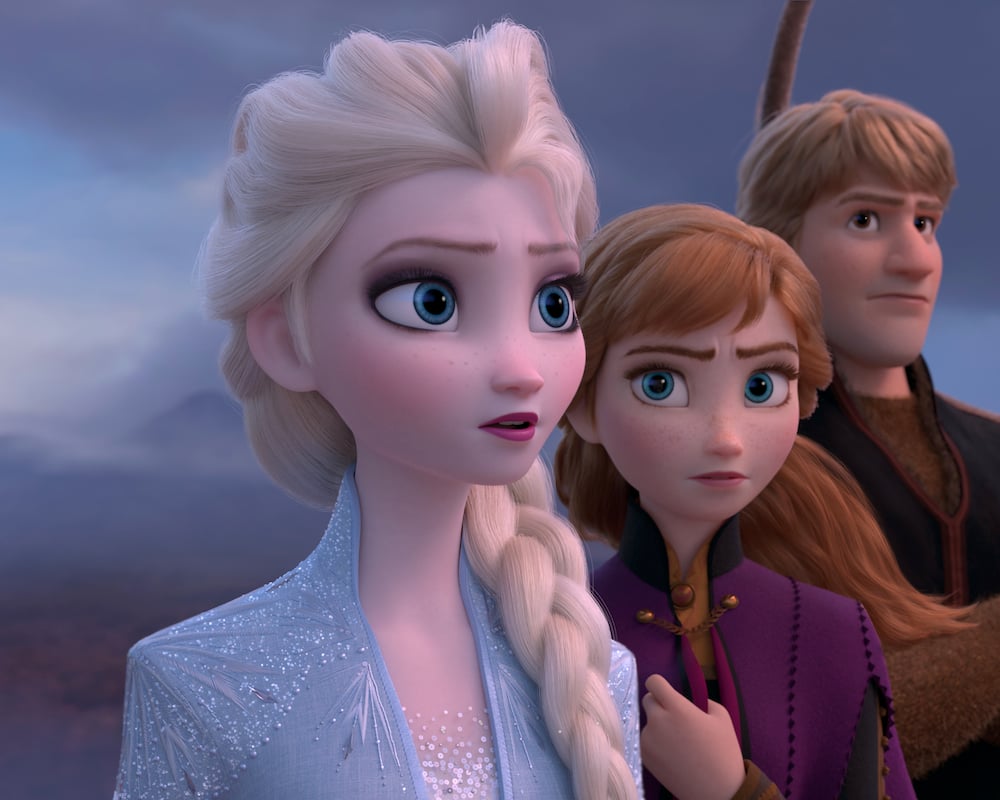 There were two potential ideas for Kristoff's Frozen 2 song but "Lost in the Woods" totally overshadowed the other idea.
"The competing idea that then lost by a landslide," Lopez said. "I just remember we had it down to two ideas and the '80s won but the other one was like maybe we could give him sort of like a Snow White kind of I'm wishing song."
"Lost in the Woods" is still Kristoff wishing for an answer to his problem so he can finally propose to Anna (Bell). He just does it Peter Cetera style.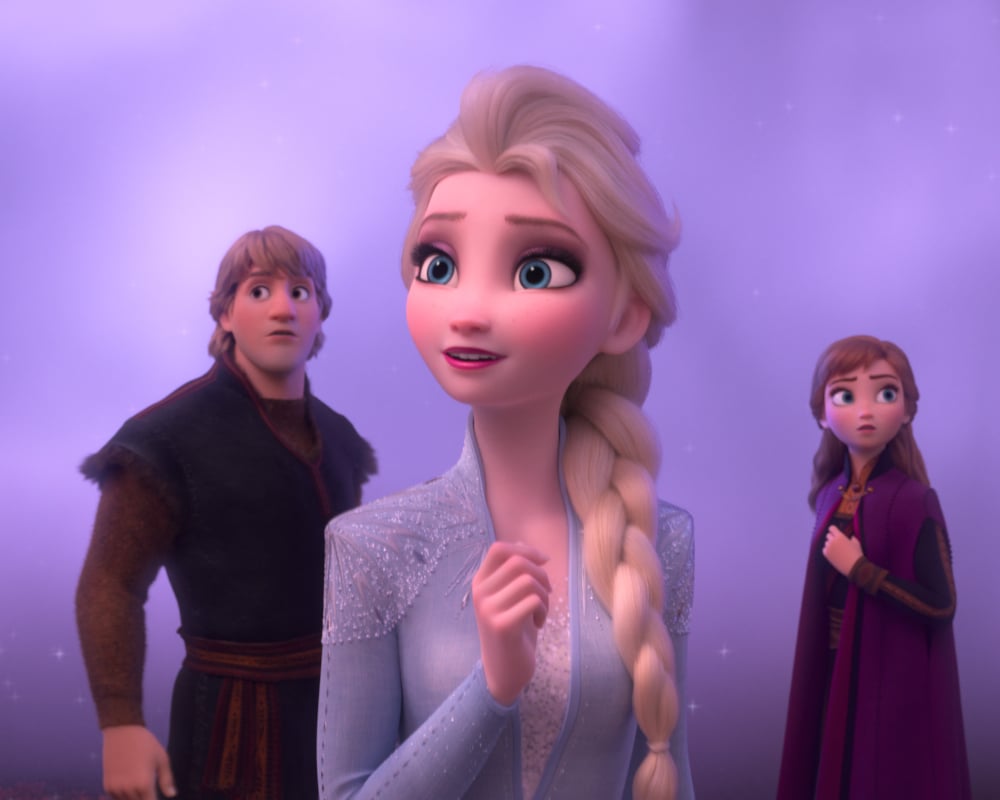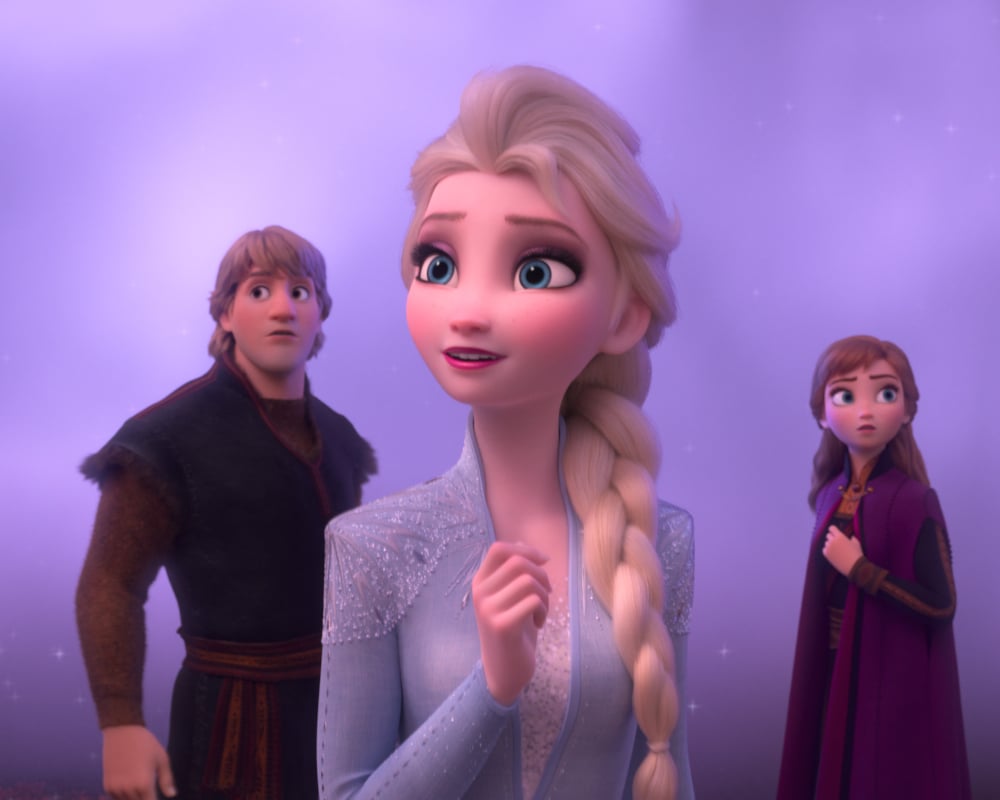 "Men being able to sing an 'I Want' song is very, very hard," Anderson-Lopez said. "Unless they are orphans, new to the country saying, 'I'm not giving away my shot,' it's very hard to have a man sit down and go here's who I am, here's what I want. We deal with this all the time."
Usually, the "I Want" song comes at the beginning of a story: "Belle" in Beauty and the Beast or "Part of Your World" in The Little Mermaid. In Frozen 2, "Lost in the Woods" comes when the film needs comic relief.
"At the moment, it needed to be a fun moment where we've been in the woods. We've learned some really heavy things. We've just seen terribly scary earth giants go by. We needed to have a moment of fun but we also didn't want to lose the tether to real emotion and real problems of transformation that are happening in the woods. So what is the best way to have some fun? In the same way that when we sing any song about the glory of love, when we're doing karaoke, yes, we're having fun but yes, we might actually be feeling like I am a man who will fight for your honor."

Kristen Anderson-Lopez, Frozen 2 press conference, 11/9/19