'Frozen 2': What Awaits Olaf in the Enchanted Forest?
'Frozen 2' takes Olaf into the Enchanted Forest and Disney artists give us a preview of what he finds there before the film opens November 22.
Frozen 2 returns to an Arendelle that's not quite frozen anymore. It's three years later, and it's fall, so the snow has melted a little to show some of the forests surrounding the kingdom. One of those forests is the Enchanted Forest, where Elsa (Idina Menzel), Anna (Kristen Bell), Olaf (Josh Gad) and Kristoff (Jonathan Groff) must venture to answer the voices calling to Elsa.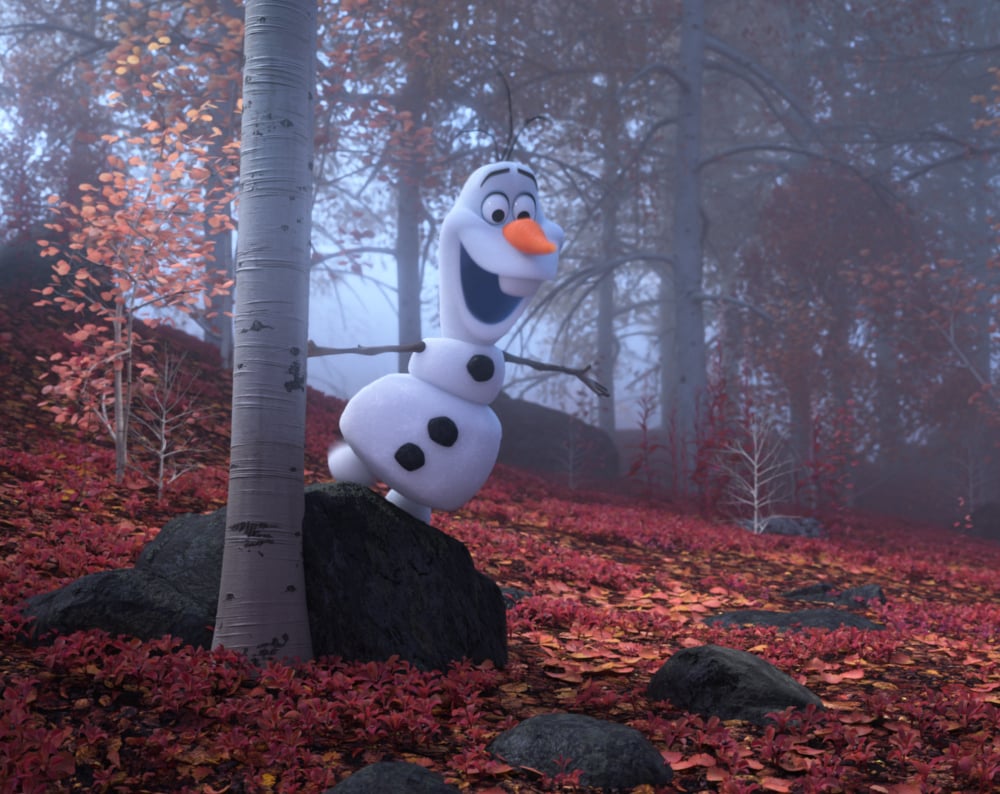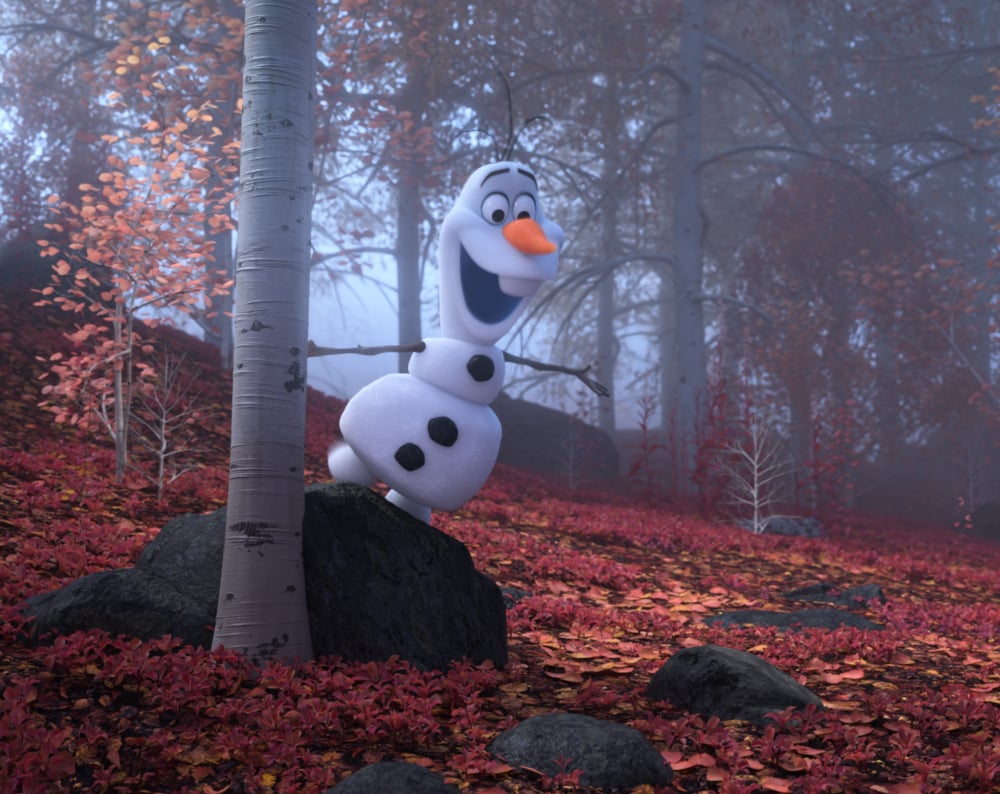 Disney gave reporters an early look at the Enchanted Forest of Frozen 2. Olaf in particular has fun playing with the forest spirits. Here's a preview of what awaits in Frozen 2, in theaters November 22.
Olaf has to grow in 'Frozen 2'
Olaf is sort of a perpetually innocent character. The spirits of the Enchanted Forest seem innocent enough at first, but they'll prompt him to evolve in Frozen 2.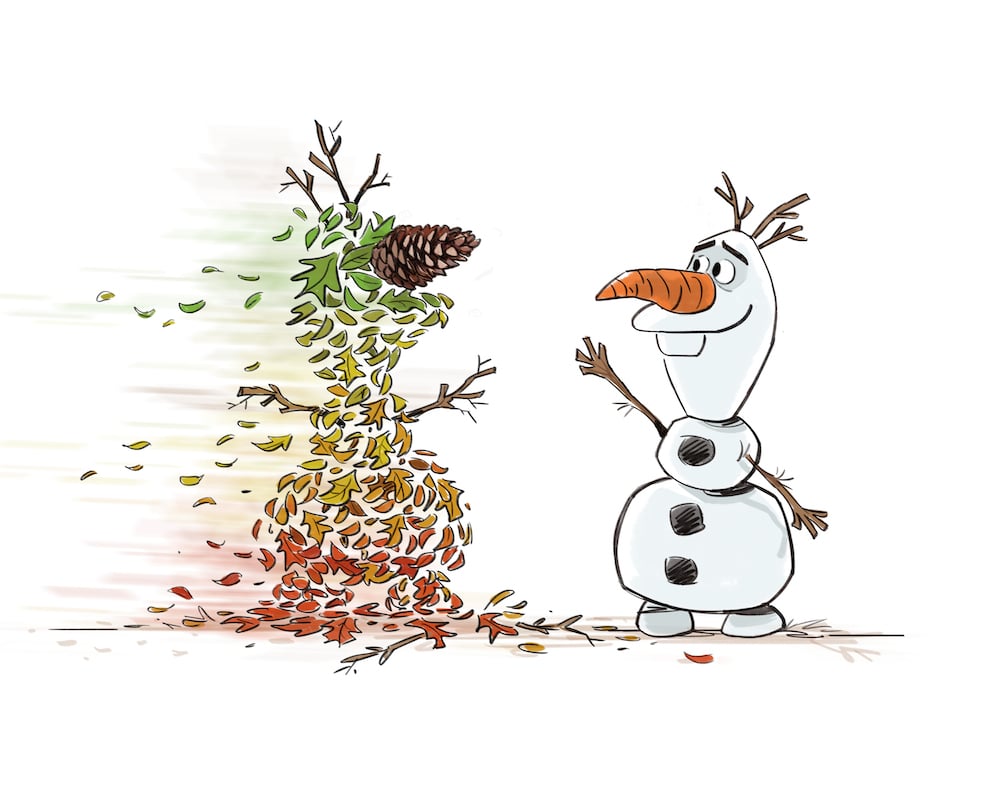 "Olaf reminded us enchanted forests are places of transformation," co-director Chris Buck said. "They're a metaphor for life, and change comes for you whether you like it or not. And sometimes all you have is yourself, as Olaf learns while he encounters the mysterious spirits and creatures of this most unusual Enchanted Forest."
The forest of Norway and Iceland inspired the Enchanted Forest
The Frozen 2 filmmakers took a research trip to Norway and Iceland. That's where they got inspired for the Enchanted Forest.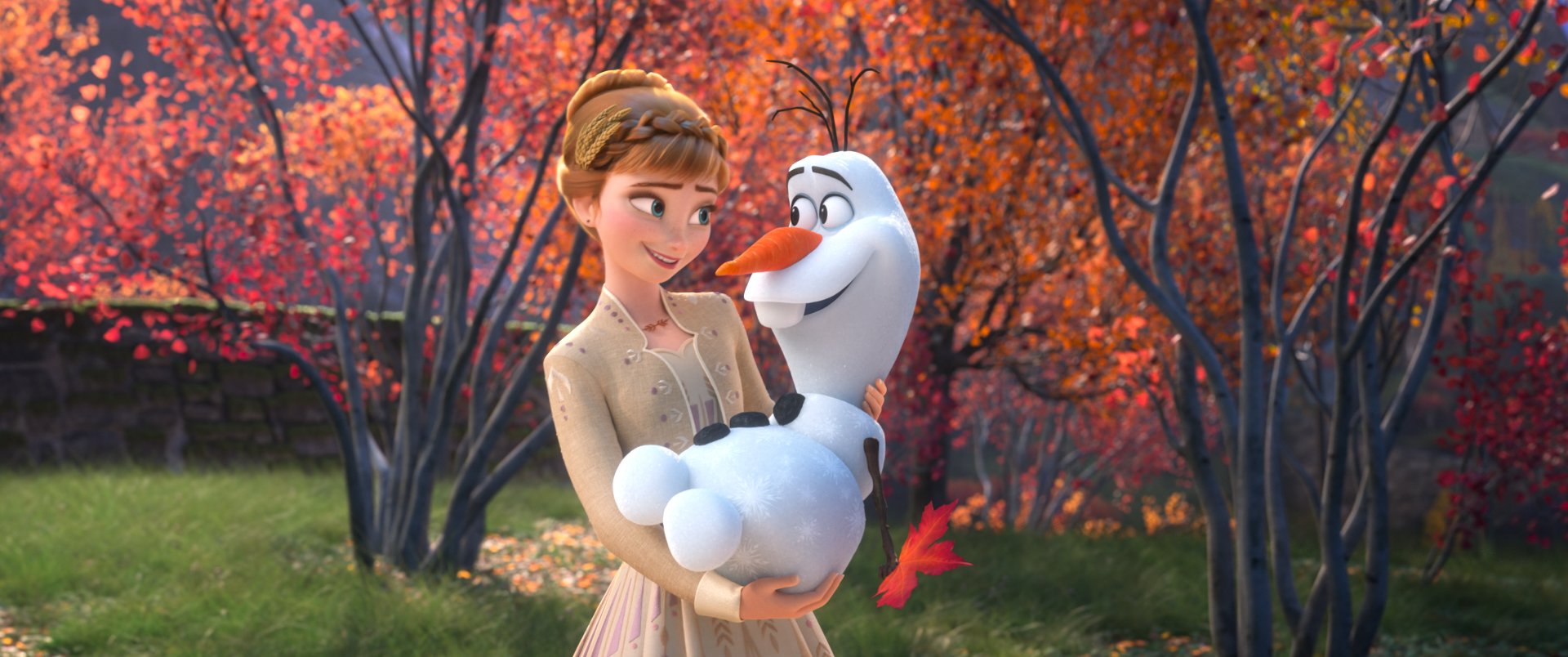 "We were doing research into old Norse myths and old folklore of Scandinavia and thinking of Elsa's powers as of nature. In Finland we did an 8 mile hike through a forest that was very much feeling like it was coming alive as we went, with all the tales and those rocks were thrown by giants. There's hidden folk underneath those rocks. You have to ask the spirits if you want to do something and they'll answer."

Frozen 2 co-director Jennifer Lee, Disney presentation 9/5/19
Hopefully the spirits will take kinder to Frozen 2 than they took to Jennifer Lee.
"The joke of it was they didn't seem to like me in the Norwegian forest," Lee said. "I ripped my pants, was falling down, everything went wrong for me in Norway.  Chris was skippin' along."
It took a village to make Gale a character
One of the Enchanted Forest spirits is Gale. She is a character who expresses herself with wind, blowing the forest around, sometimes into the shape of Olaf himself. Software Engineer Hannah Swan explained how technology made Gale come alive.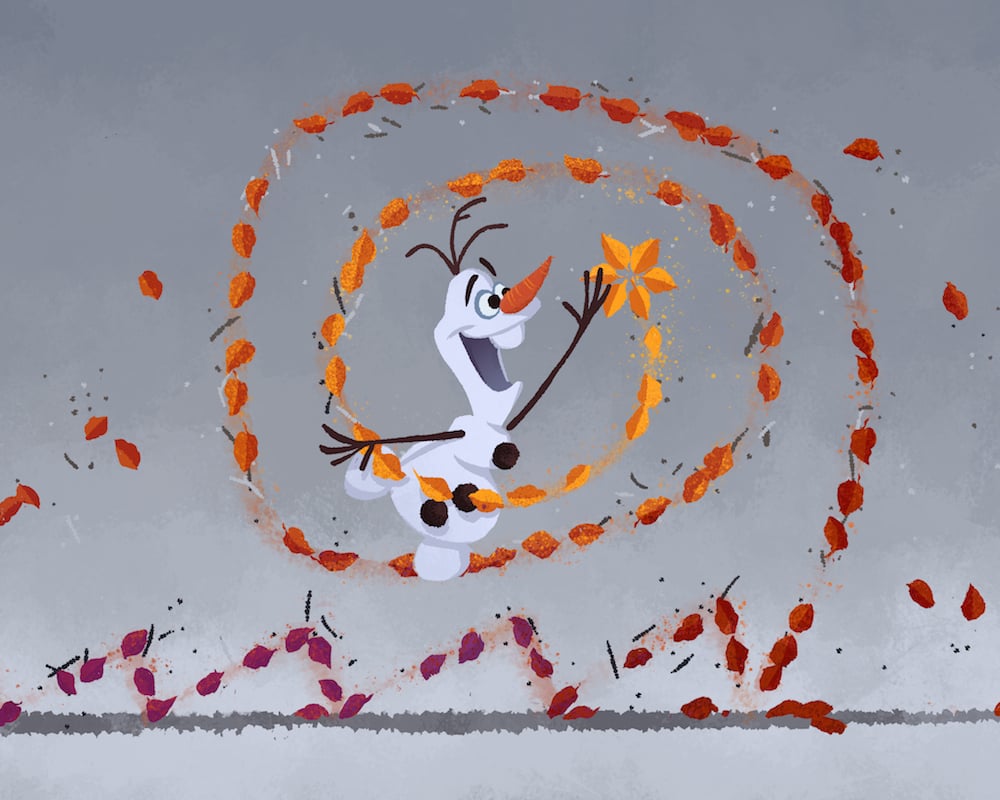 "The idea was that we animate Gale by animating a path that it travels on," Swan said. "We had two major things that we thought about in the making of this tool: the shape of the path and its timing along it. So, where it is in the 3-D world, when it gets there, and how fast it's going when Gale gets there. The Animators could really experiment with lots of different shapes and timing and then animate on those easily."
This color was almost forbidden in 'Frozen 2'
Frozen had a distinct look of white snow and blue ice. With the snow and ice tempered, Frozen 2 had to place its characters in autumn colors. The Enchanted Forest could use every color except yellow.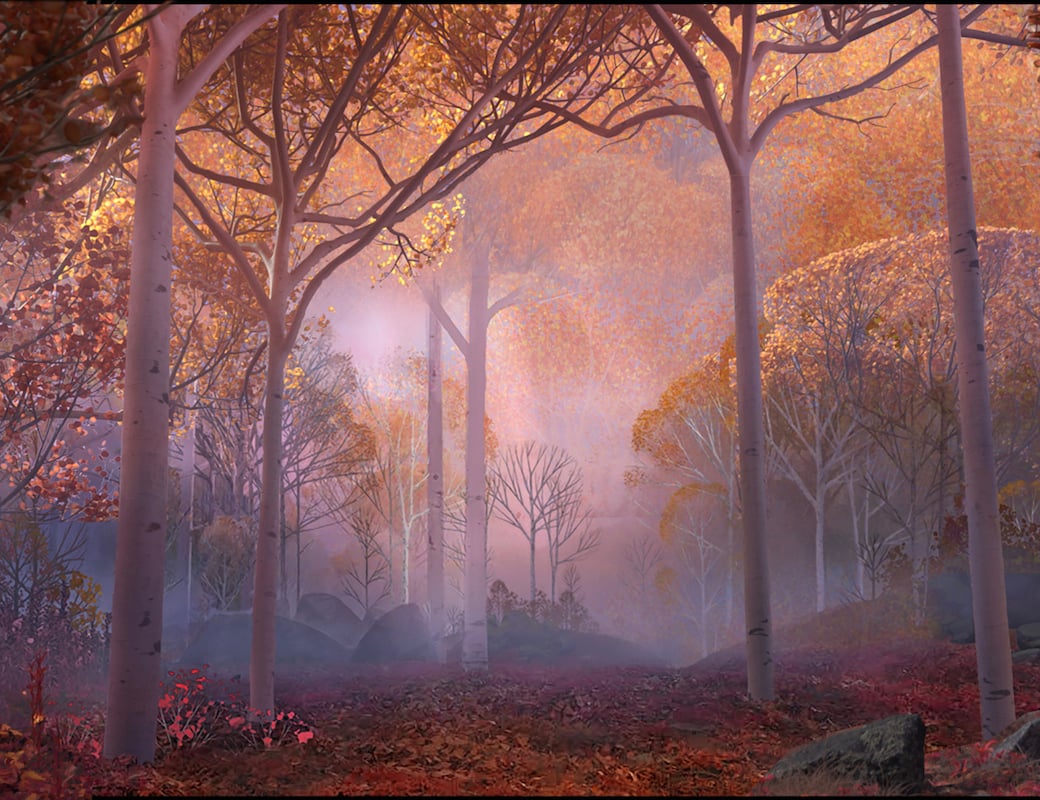 "We were going to use yellow very specifically in certain locations, but in our Enchanted Forest, we wanted to reduce our palette and pull it into a Frozen 1 experience, but only in fall," co-production designer Lisa Keene said "Things that fell away were brilliant oranges, and really saturated yellows. We just tailored at the yellows a little bit, so that we could use it in ways that we needed to use it for, like, Elsa's hair. Our reds skewed into a cranberry, or a more of a winter red kind of a palette, and our teals."