'Full House': Here Are 3 of Danny Tanner's Most Inspirational Dad Speeches
Danny Tanner from 'Full House' was a cleaning enthusiast, a brother-in-law, and a father. Here are some fan-favorite quotes from this character, who returned for the Netflix spinoff series, 'Fuller House.'
Danny Tanner is always there to offer his three daughters a dad joke or some inspirational advice, whether that be about dating, school, or family drama.
With several seasons released, as well as a spinoff available on Netflix, there are plenty of Full House quotes to choose from. Here are a few fan-favorite moments from Danny Tanner, portrayed by actor Bob Saget.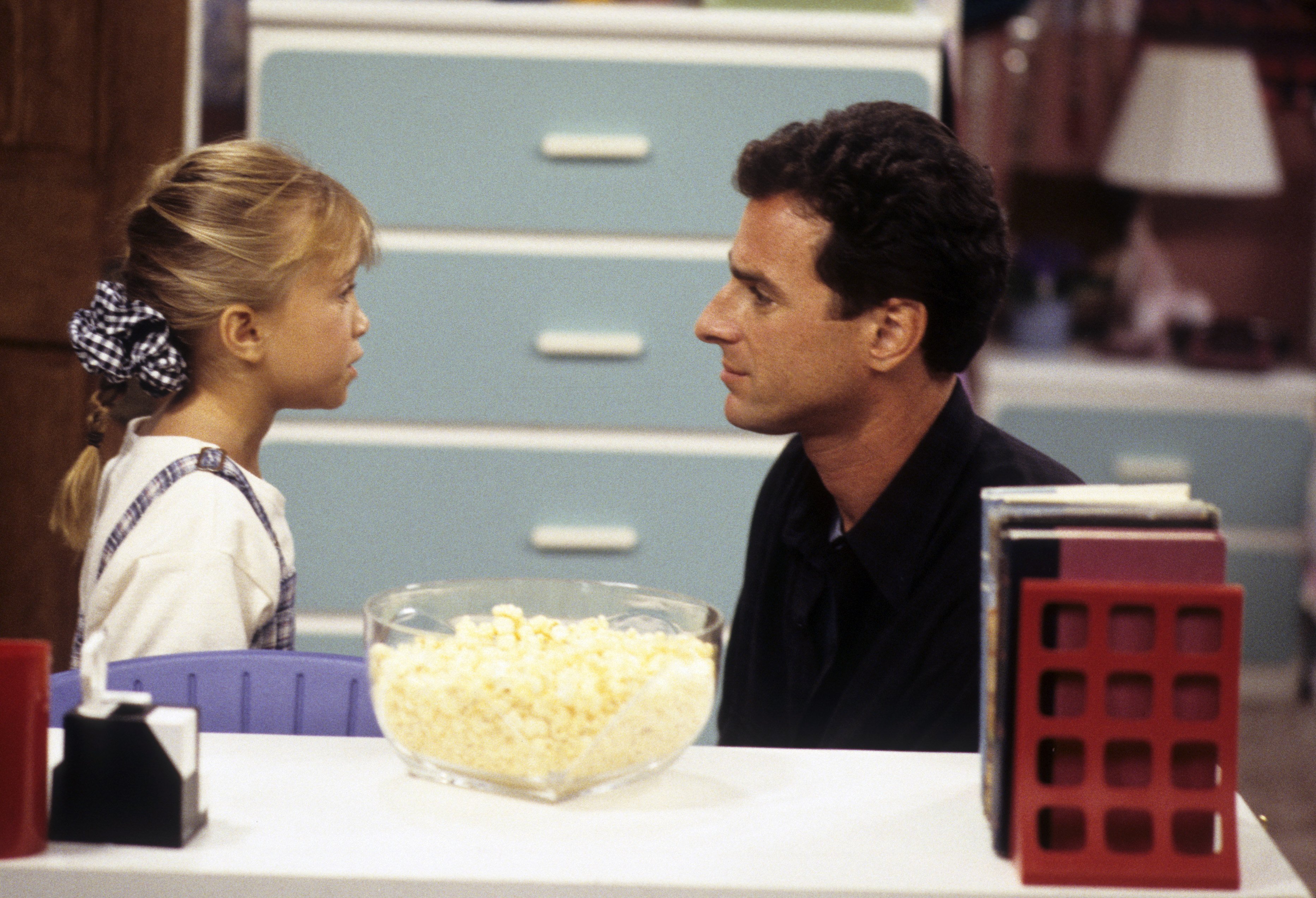 Danny Tanner quoted his calendar in the 'Full House' episode 'Making Out is Hard to Do'
"Well, just remember when children seem the least lovable, it means they need love the most."
Well, technically it wasn't Danny Tanner's quote. It was his "Thought for the Day" on his Ziggy desk calendar. When Stephanie and Gia got in trouble, though, he encouraged Gia's mom to be kind to her daughter. Stephanie was still grounded, though.
When DJ went on a diet in the 'Shape Up' episode
"How a person looks on the outside isn't nearly as important as who they are on the inside."
When DJ learned there would be a party with swimsuits, she wanted to get skinny and fast. As a result, she went on a crash diet and overdid it at the gym. Everyone Stephanie told her family what DJ was doing. As a result, back at the Tanner house, DJ and her father talked about body image.
Danny explained to DJ that everyone has something they wish they could change about themselves. When he was a kid, he wanted to be the guy who turned into the Incredible Hulk. He was nice and average. 
That wasn't the point, though. DJ liked her friends because they were kind and fun, not because they were models. They don't care what DJ looked like because she was a good person and that's what Danny saw in his daughter, too.
Danny Tanner giving advice to Jesse in the episode,'The Miracle of Thanksgiving' 
"Talking about it, that's what helps me. Talking about the memories. That's what keeps her in your heart."
During season 1 of this series, the Tanner family was still healing from the loss of Pam Tanner, Danny's wife, and the girls' mother. She was also Uncle Jesse's sister and he was struggling with his feelings on Thanksgiving.
Everything was going wrong with the dinner that DJ worked so hard to prepare. Danny, Joey, and Jesse worked behind their backs to give them to perfect holiday.
Eventually, they had a great day together, but without Pam, it was still hard for Uncle Jesse. As a result, he decided to talk about it with his brother-in-law. 
Most episodes of Full House featuring the character Danny Tanner are available on Hulu, while Fuller House is available on Netflix.