'Full House': 5 of the Best Michelle Moments
Michelle is the adorable youngest Tanner sister from Full House. Throughout this sitcom, this character had a few memorable moments, including her Walt Disney World bonding with Snow White and her "wedding" with DJ's boyfriend, Steve.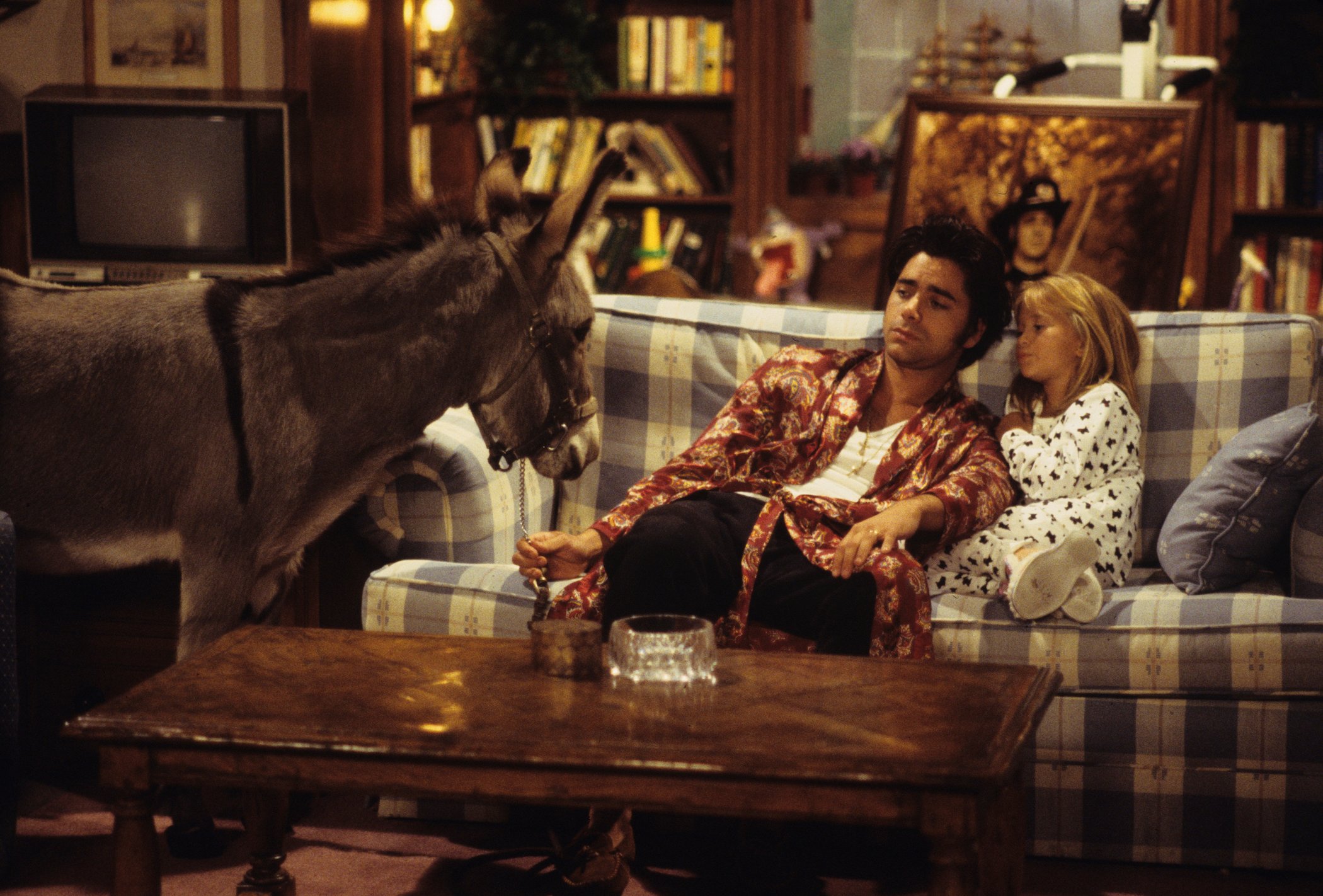 Michelle's 'Don't you love me anymore?' quote from 'Full House'
During the "Crimes and Michelle's Demeanor" of season 4, Michelle showed off some of the perks of being the youngest in the Tanner family. When she started a pillow fight, DJ and Stephanie got in trouble. When she didn't want to go to bed, all she had to do was be cute to Jesse, Danny, and Joey.
"Alright, listen, kid," Uncle Jesse said to his niece as he closed her bedroom door. "Go to sleep. Count some sheep. Bada bing. We'll see you in the morning."
"Can I come out, please," Michelle responded, knocking on her door. "Please let me out!"
"Oh, Please let her out," Joey said, who was obviously having a hard time letting go. After Michelle stuck her little fingers under the door, the Little Princess got her way again and extended her bedtime. 
'Uncle Jesse locked me out!'
During the "Stephanie Plays The Field" episode of season 4, Michelle just wanted to spend some time with her aunt and uncle who she loves. Is that too much to ask? Joey didn't think so and he had no problem yelling at Jesse for Michelle.
'The Heartbreak Kid' episode of 'Full House'
During this season 6 episode, DJ and Steve were decorating some heart-shaped cookies when Steve gives one to Michelle, saying she's his special Valentine. The youngest Tanner sister quickly falls for Steve, even asking him to marry her. 
Steve and DJ think Michelle is just joking, so they go along with it. For Michelle, though, the wedding and the love were totally there, complete with a wedding dress, a ring, and a broken heart when Steve said he was kidding. 
Michelle venting to Snow White in Disney World
When Michelle Tanner is crowned "Princess for the Day" in Disney World, she decides to be the "Boss of the Day" instead. Her sisters get annoyed and Michelle decides to leave them. 
It's thanks to the help of Snow White (and some of Mickey Mouse's friends,) that this character is reunited with her family during the second half of the episode titled "The House Meets the Mouse."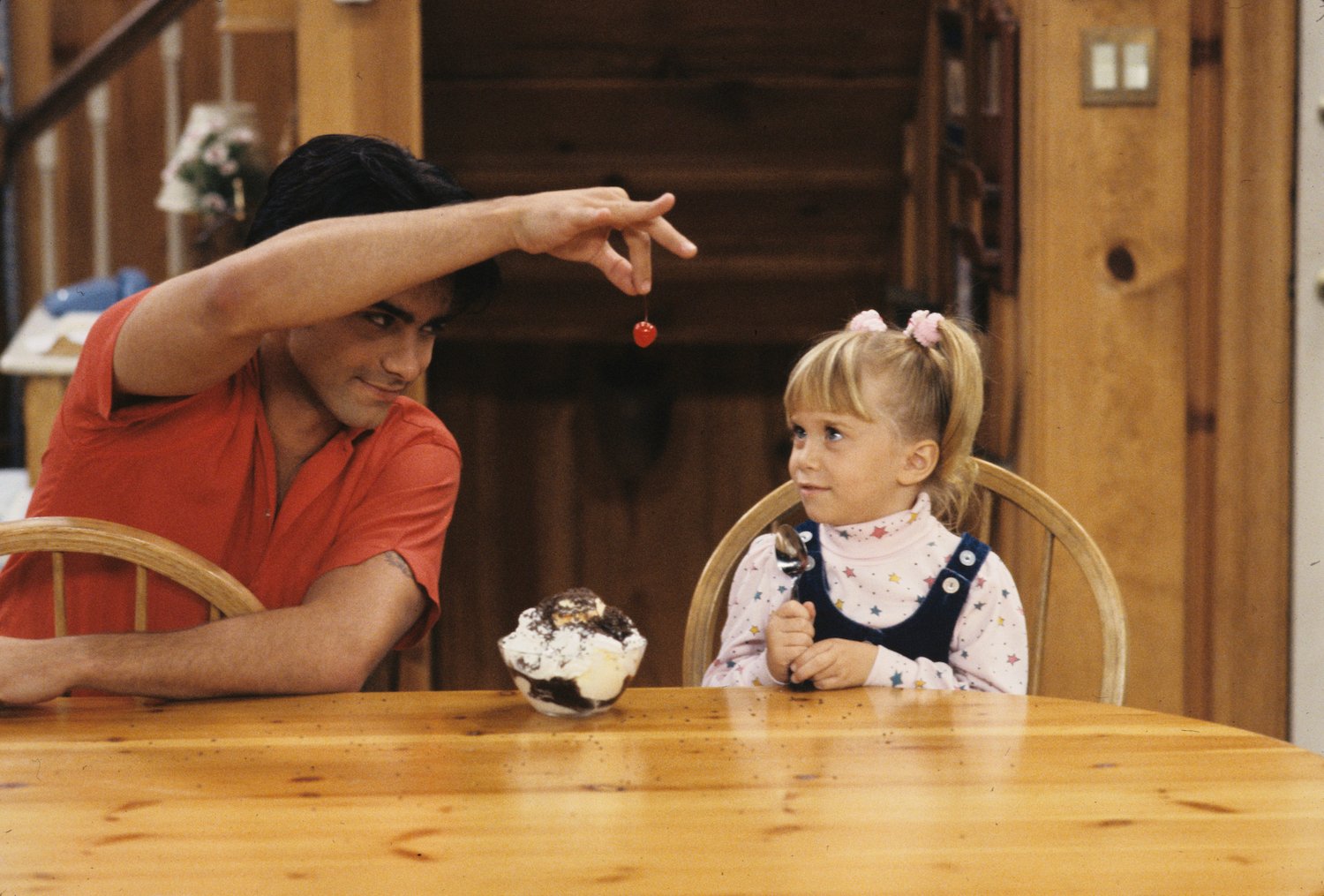 'Drop that cherry!'
During the 'Gotta Dance' episode, Michelle is tasked with keeping a secret from Uncle Jesse about a Baby Shower. That proves to be pretty difficult when Uncle Jesse has ice cream. And fudge. And whipped cream.
That's not to mention Michelle's favorite part — the cherry. When Uncle Jesse waves the treat in front of her eyes, she can't hold it in anymore.
Most episodes of Full House are available on Hulu, while Fuller House is available on Netflix.