'Full House': Bob Saget Compared 2 Memorable Scenes to 'I Love Lucy'
Bob Saget became a famous actor when he landed the part of Danny Tanner in Full House. People also knew him for his work as a host on America's Funniest Home Videos. Besides acting, Saget earned his net worth performing on successful comedy tours that became successful. 
Saget brought his Full House co-stars on his podcast, Bob Saget's Here For You. During one conversation, he discussed two fan-favorite scenes. Both of which reminded him of another beloved sitcom: I Love Lucy. 
Bob Saget said some 'Full House' scenes felt like 'I Love Lucy'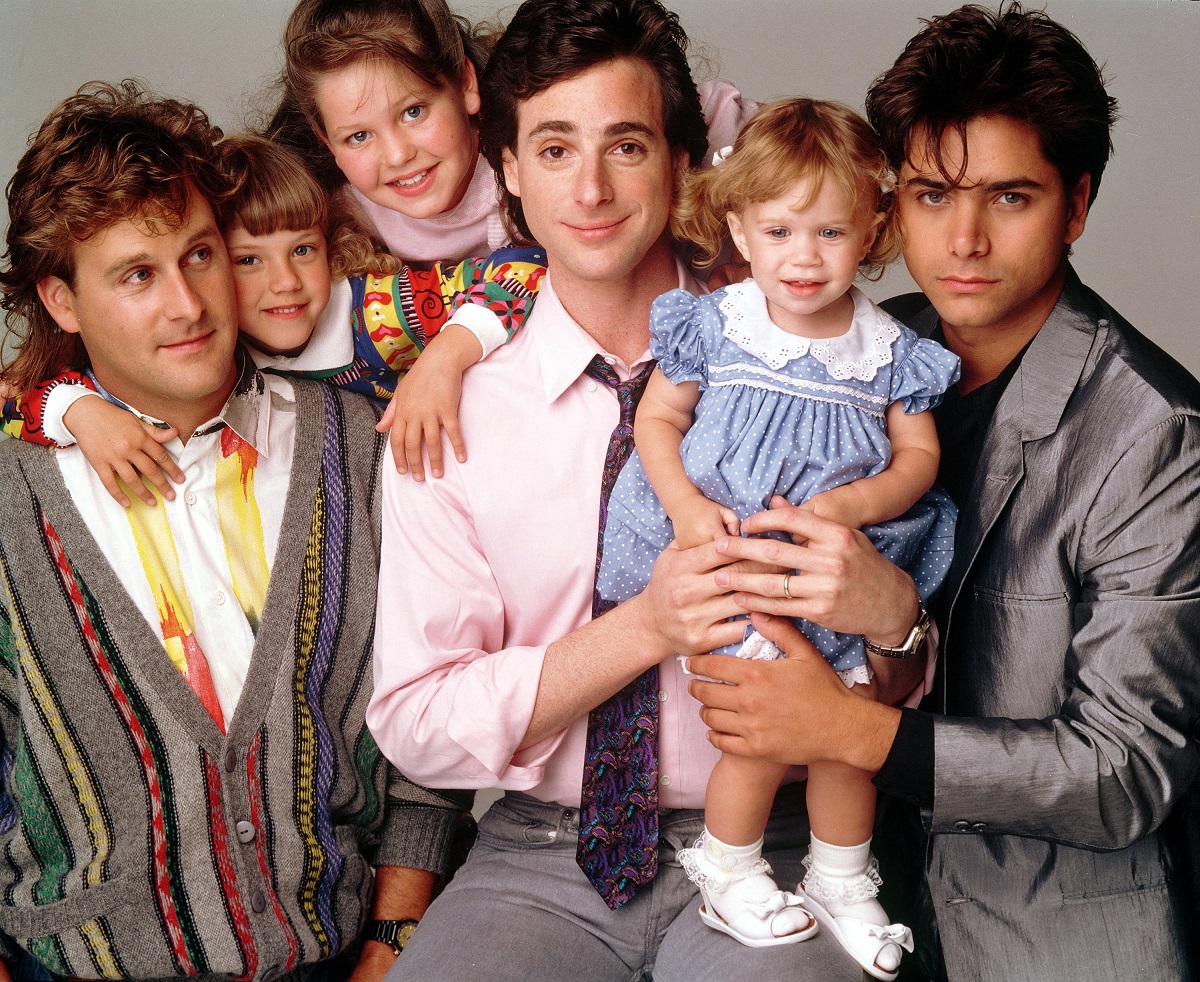 Saget created a podcast in April 2020. In addition to chatting with celebrities, the actor used Bob Saget's Here For You to spread a positive message during the coronavirus (COVID-19) pandemic. 
In another episode of Here For You, Saget compared two scenes from Full House to I Love Lucy. He brought the subject up during a conversation with former co-star Jodie Sweetin (Stephanie Tanner). 
Saget told Sweetin his favorite episode of Full House was "when you drove the car through the kitchen." Another selection he loved? "When Candace [Cameron Bure, who played DJ Tanner] and Steve… were in the cement truck, and the lever pours cement into the kitchen."
Both kitchen-related incidents reminded Saget of I Love Lucy. "That was like, 'Oh my god, this is like [an] [I Love] Lucy episode for 12 minutes.' And same thing with you driving the car through the kitchen. That is what people talk about." 
The context for the two accident-filled scenes
The scene involving the cement truck came from Full House Season 7. The episode "The Apartment" focuses on DJ spending time with her boyfriend, Steve, at his new place. After Danny bans her from being alone with him there, they decide to talk in the truck Jesse and Joey rented to cement the driveway. DJ accidentally hits a lever, and flow chute knocks through a kitchen window, pouring cement into the house. 
"Honey, I Broke the House" features a similar plot. In Full House Season 3, a bored Stephanie finds herself sitting in Joey's new convertible outside the house. She wants to turn on the radio, but instead, turns the car on, puts it into gear, and drives it through the side of the house. Fans of the show often like to repeat a little Michelle Tanner's adorable catchphrase from this episode: "There's a car in the kitchen!"
Saget was a father figure to his 'Full House' kids
Bob Saget portrayed the father of three young girls in Full House for eight seasons. But, his fatherly affection for them didn't stop after he finished a scene.
While filming the show, Saget grew close to the other cast members. He acted like a dad to the young actors. And, like Danny Tanner, he had three daughters of his own. The actor was especially close with Sweetin, who had sleepovers with the daughter of his close to her age.
The revival series Fuller House allowed Saget to reconnect with his former co-stars. Undoubtedly, having more on-screen hijinks brought them great memories with the late star before his death.