'Full House:' Danny Tanner Proposed To Vicky in the Most Magical Way
Walt Disney World is the happiest place on earth. It only made sense that Danny Tanner from Full House would propose to his then-girlfriend at the Orlando theme park. It wasn't exactly an easy task for this father, though.
Here's what happened during the "House Meets the Mouse" episode of this sitcom and what made Danny's proposal so special.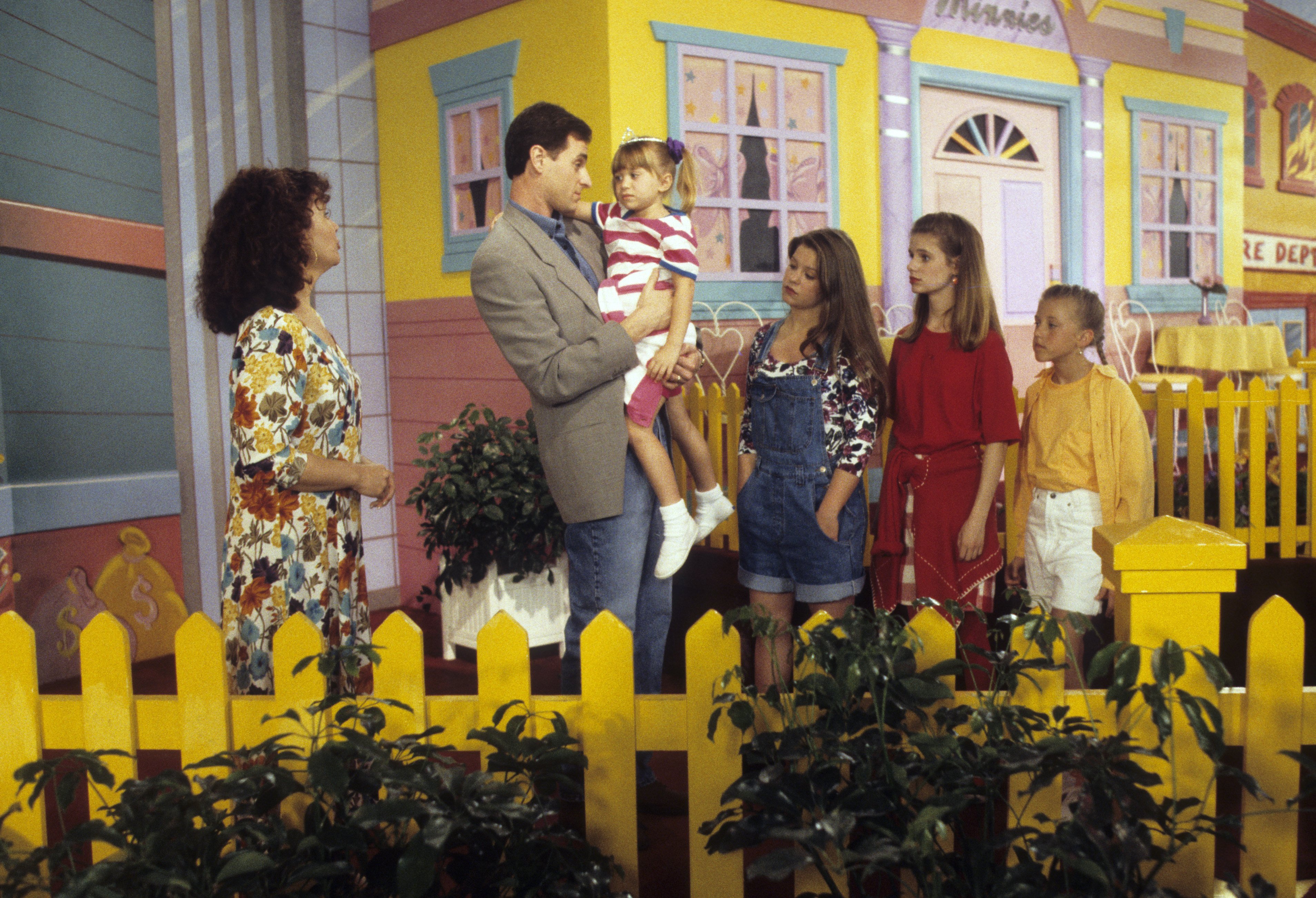 Danny Tanner dated Vicky for several episodes of 'Full House'
This Full House character had a few casual dates following the death of his wife, Pam. It wasn't until the show's fifth season that he got serious with his co-worker, Vicky Larson. When Danny's daughters asked if he would propose to Vicky, he told them it wasn't that simple. 
"First, I'd have to ask her," Danny said. "And then, she'd have to say 'yes.'"
"Sounds pretty simple to me," Michelle replied. After the family and Vicky traveled to Orlando for a Walt Disney World vacation during the "House Meets the Mouse" two-part episode, the task seemed pretty difficult. 
Danny Tanner tried to propose in Disney World several times
While the Tanner sisters spent time in Magic Kingdom, Danny and Vicky visited EPCOT. When Danny saw Vicky feeding birds in the Germany Pavillion that he made up his mind about proposing.
Unfortunately, the Full House character was interrupted by a musical group. Instead of asking if she'd marry him, he asked if she wanted some food. 
Then, while seated at the Coral Reef Restuarant in EPCOT, Danny started to propose but was interrupted by Jesse and Joey, who appeared next to their table in scuba gear. After they left, Danny Tanner received a phone call from his daughters, stating that Michelle was missing. The couple left the table immediately. 
Danny Tanner finally found a way to ask Vicky to marry him
Although it became a family vacation, this trip to Disney World started as a second honeymoon and concert for Uncle Jesse, who appeared with The Rippers in front of Cinderella's Castle.
As one of their last moments in the theme park, Danny Tanner told his daughters that he finally found a way to propose that he couldn't be interrupted. 
When Uncle Jesse started to sing "A Dream is a Wish Your Heart Makes," fireworks went off over the Magic Kingdom landmark. Then, in green, the fireworks spelled out, "Vicky, will you marry me?" Of course, Vicky said yes to Danny, the two kissed, and the rest of the family started to celebrate. 
Most episodes of Full House, including "House Meets the Mouse" are available for streaming on Hulu. All five seasons of the Netflix original spinoff series, Fuller House, are available on the streaming platform, Netflix.