'Full House': Danny Tanner's Rocker Name Was Inspired by His Obsessive Cleaning
Danny Tanner may love cleaning, but he's also secretly loved music. For several episodes, he showcased his guitar playing. The Full House character even tried to join Uncle Jesse's new band during one episode from season 8.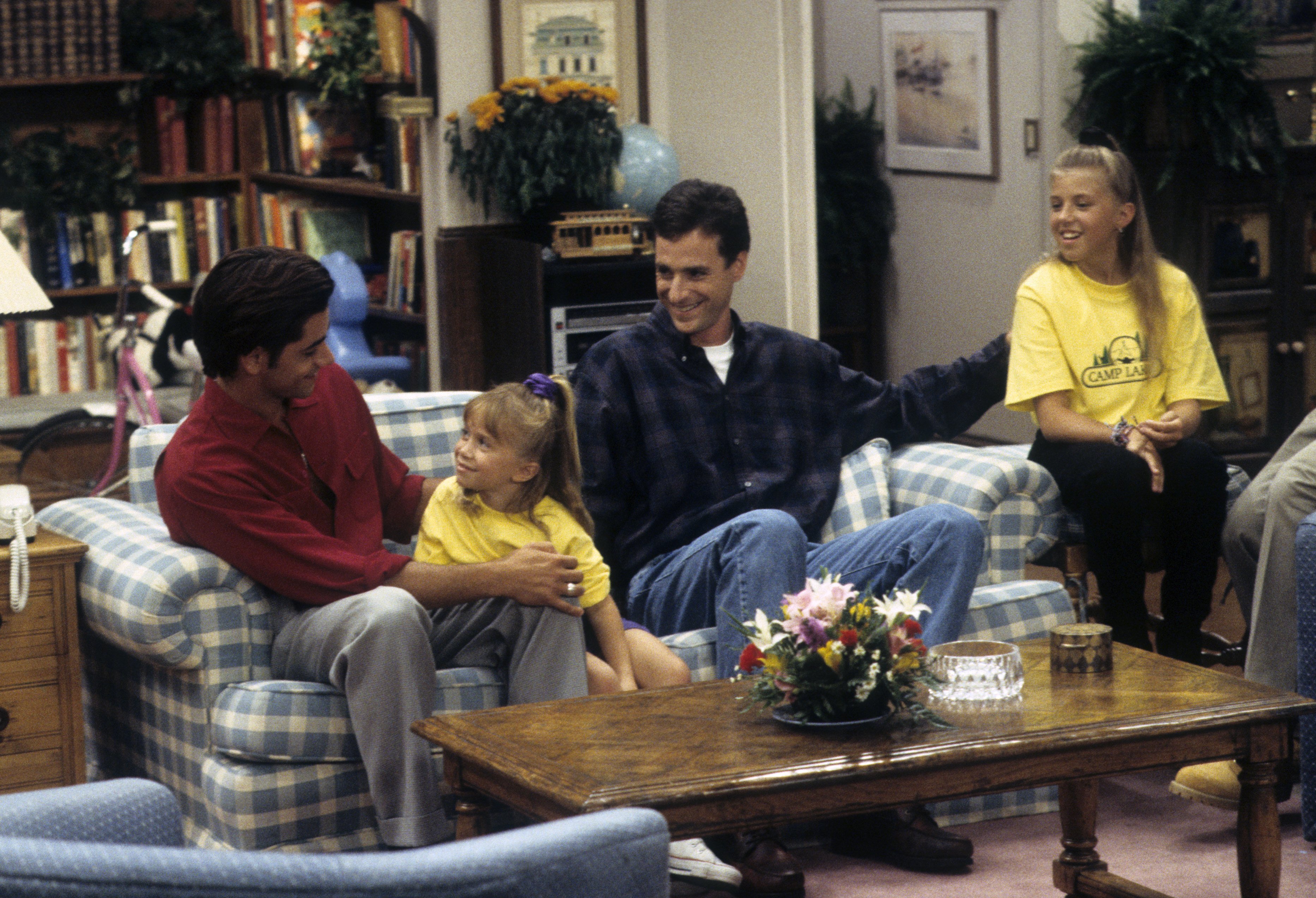 Danny auditioned for Uncle Jesse's band during 'Full House' season 8
After an untimely parting with The Rippers, Jesse decided to form a new band, called Hot Daddy and the Monkey Puppets. When Danny found out about Uncle Jesse's open auditions for a guitarist, he begged his brother-in-law for a chance. He even claimed he was a "down dude with an ax." 
Becky called him more of a "lanky loner with a ladle." Uncle Jesse reluctantly agreed to let Danny audition during the "To Joey With Love" episode of Full House.
The auditions were held at Danny Tanner's home, which meant a kitchen filled with guitar players. After hearing some of their rocker names, this character decided a new "tough" persona that would get him into the band. 
What is Danny Tanner's rocker name on 'Full House'?
This Full House character needed a name that was tough, but not too tough. After taking a few suggestions, he landed on "Mildew." In fact, Danny Tanner started his audition by walking into the basement and saying, "here's Mildew." 
Although Danny was known as the king of "spic and span," he proved to be the king of rock 'n' roll at his audition. That is, until another guitarist named Viper walked in. Jesse eventually gave the gig to Viper but complimented Danny on his musical chops. 
Danny Tanner was known for his cleaning habits in this series
Each of the Full House characters had their individual interests. For Joey Gladstone, it was comedy and hockey. For DJ Tanner, it was editing the school newspaper. Danny Tanner loved to keep his house super clean.
In fact, it was this love for cleaning that led him to date a woman who worked at his laundromat, Cindy. This interest also sparked Danny Tanner's relationship with Zoey during the "Triple Date" episode, although that date didn't exactly end with Uncle Jesse. 
During the "A Date with Fate" episode, Danny came to the rescue of an elderly woman at a restaurant when she had a greasy table. He was surprised to find she had a beautiful daughter and the two went on a date. 
This character returned for the Netflix original series, Fuller House, still showcasing his love for cleaning and his daughters. However, this series predominantly focused on DJ as the new leader of the Tanner household.
Most episodes of Full House are available on Hulu, while Fuller House is available on Netflix.