Why 'Full House' Isn't Available for Streaming on Disney+
There's always room for more in this family. With almost 200 episodes released over 8 seasons, Full House cemented itself as one of the most popular sitcoms in television history, even having its own spinoff on the streaming platform, Netflix. How can fans watch episodes of the original Full House series? Here could be why Full House isn't available for streaming on Disney+.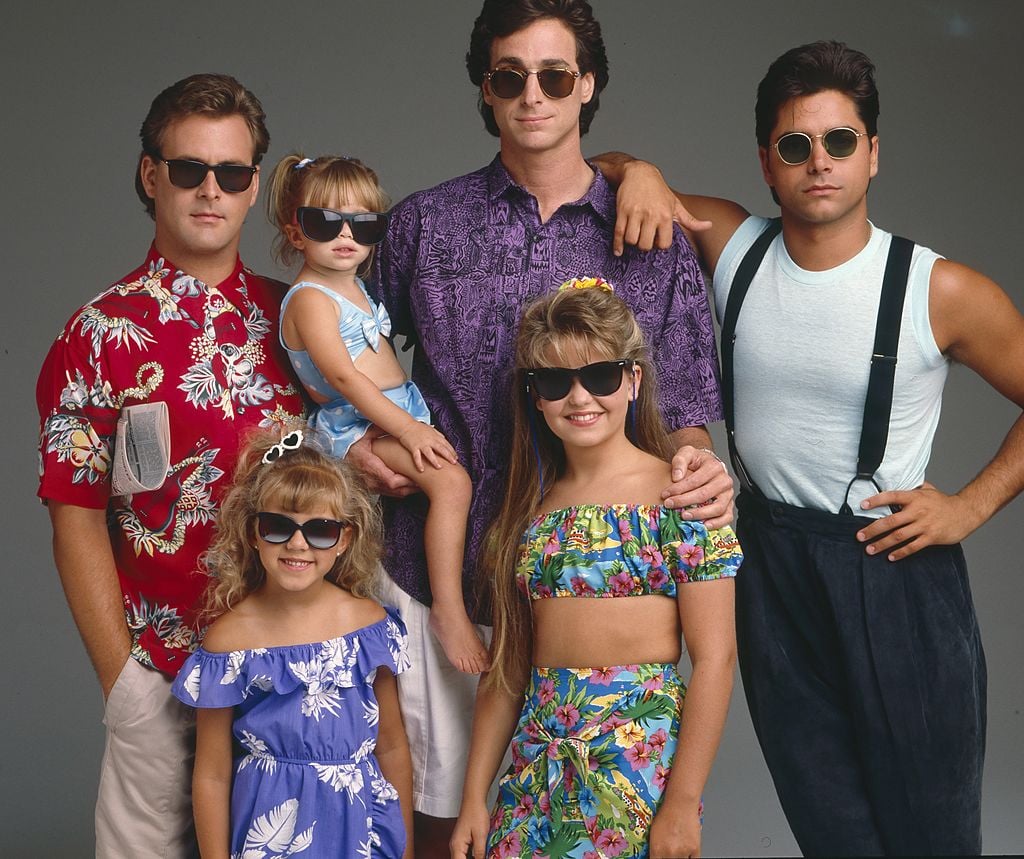 'Full House' is available for streaming on Hulu, not Disney+
Everywhere you look, there's a new episode of Full House to binge-watch. That is predominately thanks to Hulu, where the sitcom is available in its entirety to subscribers. Television shows originally included in ABC's "Friday Night Lineup" from the 1990s made the switch to the streaming platform, Hulu.
"These shows are more than just beloved hits, they were part of a cultural tradition to tune in every Friday night," Craig Erwich, Hulu's senior vice president of content, said in a statement. "Now, it can be Friday any day of the week on Hulu."
Because this television show is available on Hulu, it is excluded from rivaling streaming platforms, including Disney+ and Netlfix. Netflix, however, has an original series if its own, starring the Tanner sisters. (Yes, Kimmy Gibbler is considered a Tanner.)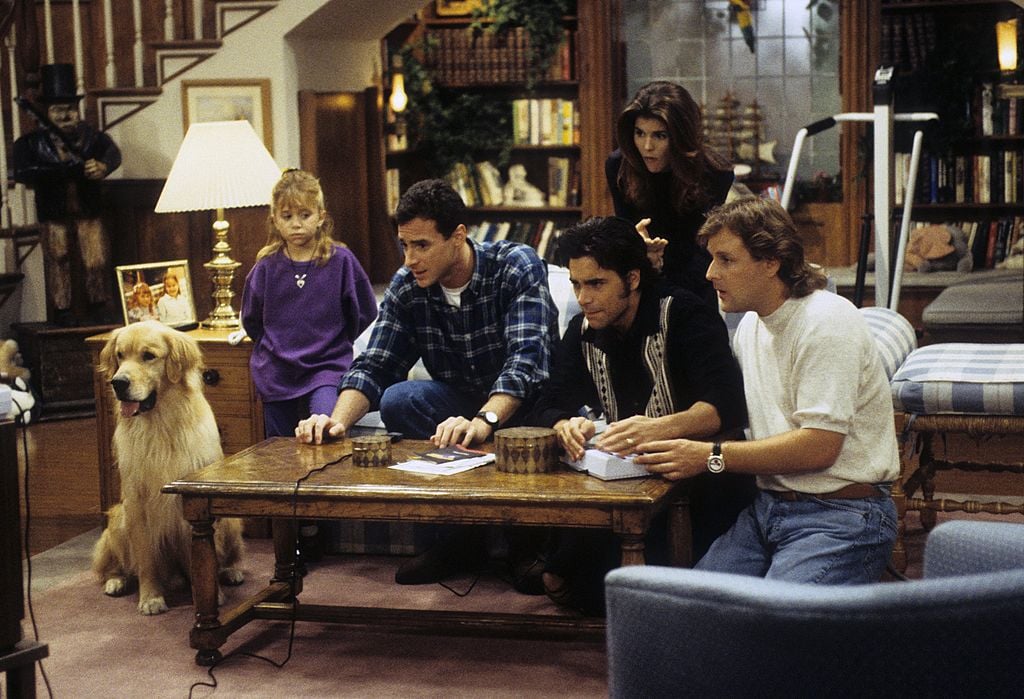 The spinoff series, 'Fuller House,' is available on Netflix
With five seasons released and a few more episodes on the way, there's plenty of nostalgia in store, thanks to the Netflix original (and exclusive) series, Fuller House. DJ Tanner-Fuller (Candace Cameron Bure), Stephanie Tanner (Jodie Sweetin), and Kimmy Gibbler (Andrea Barber) now live in the Tanner house. It has since become the "Fuller" house, due to DJ's last new name. 
There are occasional pop-ins from Danny Tanner (Bob Saget), Uncle Jesse (John Stamos), and Joey (Dave Coulier.) However, the series focuses on DJ's journey as a working mom of three boys. This series originally debuted during 2016, and new episodes are expected to premiere sometime during 2020. Until then, fans turn to Hulu for episodes of Full House.
There are plenty of family-centered shows available on Disney+
The television network, ABC, originally released Full House, a company since acquired by Walt Disney Studios. Still, this series continues to be exclusively available on Hulu. There is the "Disney+ bundle" option, though, which gives subscribers the option to subscribe to ESPN+, Hulu, and Disney+ for a discounted rate.
Full House may not be available on Disney's streaming platform. However, there are plenty of shows that follow unique families on their adventures. There's the Disney+ original series, Diary of a Future President, which follows one Cuban-American middle school student as she navigates friendship, classes, family, and her "raisin." That's her "reason for being."
There's also the Disney+ exclusive, High School Musical: The Musical: The Series. This is a mockumentary-style show that follows high school students as they create their own stage production of High School Musical. Shows created for and released on Disney Channel, including The Suite Life of Zack and Cody, Hannah Montana, That's So Raven, and Lizzie McGuire are also on this streaming platform. 
To learn more about Disney+ and to subscribe, visit their website.