During What 'Full House' Episode Does Joey Move Out of the Garage?
Joey Gladstone went from storing clothes in the alcove and the garage to Uncle Jesse's old bedroom. Here's what we know about this 'Full House' character.
Everyone made sacrifices for Joey Gladstone and Uncle Jesse to move into the Tanner house. Stephanie and DJ shared a bedroom. Jesse moved into a room with pink bunnies on the walls (which he eventually loved.) 
Joey Gladstone was stuck with a combined living space in the alcove and the garage. Here's what we know about this Full House character.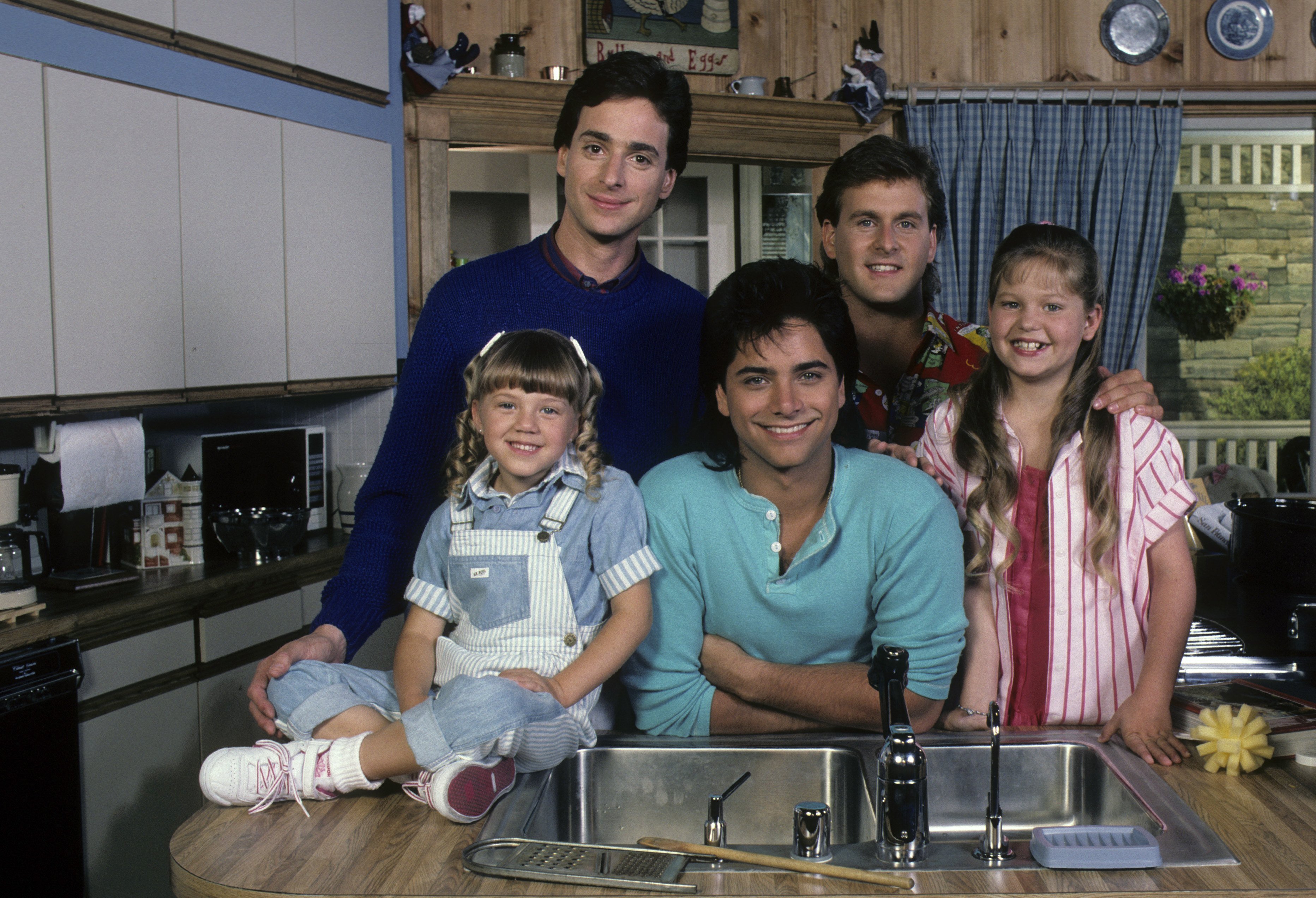 Joey Gladstone is an unofficial member of the Tanner family 
There are always jokes and laughter when Joey Gladstone is around. During season 1 of Full House, fans met the members of the extended Tanner family. That included the guitar player Jesse Katsopolis, portrayed by John Stamos, and the comedian Joey Gladstone, portrayed by Dave Coulier. 
With only so many rooms in this house, Joey Gladstone left his things all over the house. Predominately, though, his clothes and toys had a home in the basement of this San Francisco house. 
It's a pretty 'Full House' — Joey Gladstone first moved into the garage
The Tanner house has plenty of rooms. However, with both Joey and Uncle Jesse moving in the help with the baby, Joey had no choice but to make the garage his "room." Sure, his car was still in there, and he was rehearsing in the cold, but he told DJ that he didn't mind. 
During season 1, episode 10, titled "Joey Place," DJ had a great idea — while Joey was away for a job, they should transform the garage into a room. They kept it a secret at first, and Joey was pretty mad to come home and find everyone less than excited to see him. 
When he saw his new room, though, he was surprised. It isn't until season 4, specifically the "The Hole-in-the-Wall Gang" episode, that Joey finally moves out of the basement and into a real bedroom.
Joey Gladstone eventually got Uncle Jesse's old bedroom
The Tanner family switched up their sleeping situation several times in this series. Most notably, when DJ made a presentation regarding why she needed her own room. She made some surprising points, and Danny agreed with her argument. Michelle moved in with Stephanie. 
After Uncle Jesse and Rebecca got married, Jesse intended on moving out of the Tanner house. Seeing how much her husband loved living there, Rebecca asked Danny Tanner if they could move into the attic. He said yes. As a result, Joey moved out of the basement and into Jesse's old room. The basement then became a recording studio. 
The room situation changed when DJ Tanner, Kimmy Gibbler, Stephanie Tanner, and their respective families moved back into their childhood home. That was during the Netflix spinoff series, Fuller House. 
Episodes of Full House are available for streaming on Hulu.