This 'Full House' Episode Featured Mickey Rooney as a Grouchy Store Owner
After a Christmas gift gone wrong, Michelle Tanner and Uncle Jesse found themselves trapped in a gag shop on Christmas Eve. The person who accidentally (but on purpose} trapped them there was a Full House character portrayed by the comedian and actor, Mickey Rooney. 
Here's what we know about this holiday episode of the sitcom and its special celebrity cameo.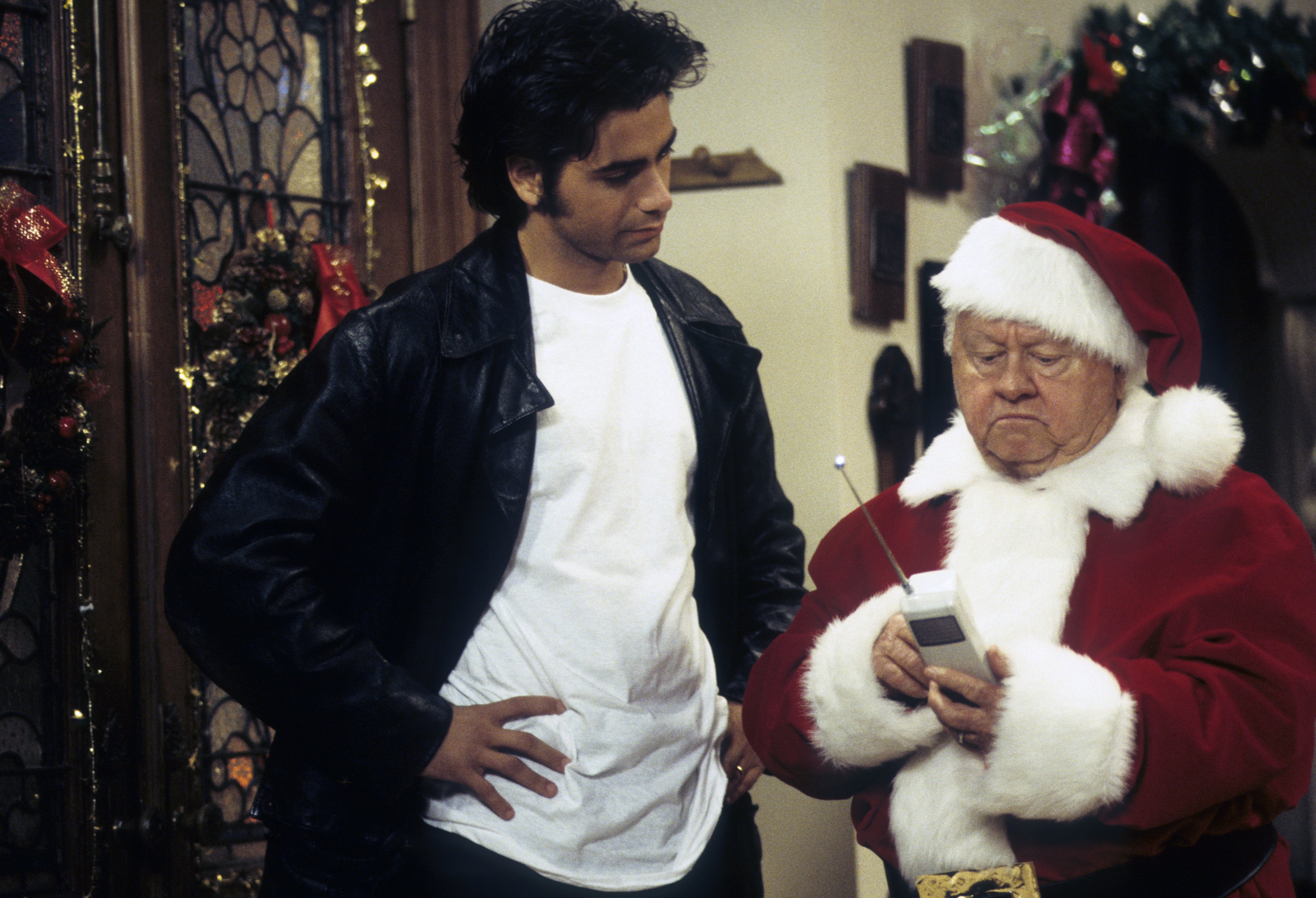 Mickey Rooney starred in the 'Arrest Ye Merry Gentlemen' episode of 'Full House'
Christmas is always a special time in the Tanner house. These characters celebrate together, with the kids sometimes volunteering at a homeless shelter. During the season 8 episode, "Arrest Ye Merry Gentlemen," Michelle bought a gift for her father. Unfortunately, she discovered that it was a gift he wouldn't like. 
As a result, Michelle asked her Uncle Jesse to take her back to the store to return it. It's there that they met Rooney's character, Mr. Dreghorn, the grouchy shopowner who wouldn't let Michelle get another gift for her father.
Mickey Rooney's character stopped by the Tanner home during 'Full House'
Uncle Jesse was trying to leave this gag shop quickly. Unfortunately, he just stuck in the store with his niece and Mr. Dreghorn, who has no problem pulling pranks on him to pass the time. It isn't until several gags later that Uncle Jesse realizes Mr. Dreghorn had nowhere to go on Christmas. 
Eventually, Uncle Jesse invited him to spend the holidays with his family. To thank him, he brought gifts for everyone and dressed as Santa Claus. With a push from Jesse, this character had a phone conversation with one of his family members. 
Rooney's character did not appear for future episodes of this sitcom. However, Full House did feature several holiday-themed episodes. That includes a Thanksgiving episode titled "The Miracle of Thanksgiving" and the Valentine's Day special titled "Little Shop of Sweaters."
Other celebrities made cameos in this sitcom, including members of The Beach Boys
The Tanner house was full, but there was always room for more friends and family. Some episodes even included celebrity cameos from musicians, actors, and other celebrities. That includes The Beach Boys, who performed songs like "Surfin' USA," "Barbara Ann," and "Kokomo."
Little Richard starred as himself for one episode, performing alongside Uncle Jesse and his band. Kirk Cameron, Candace Cameron Bure's actual brother, appeared as a cousin of DJ, Stephanie, and Michelle. 
Jaleel White acted as his Family Matters character, Steve Urkel, annoying DJ Tanner in the process. 
Episodes of Full House are available for streaming on Hulu, including the "Arrest Ye Merry Gentlemen" episode featuring Rooney. Seasons of Fuller House are available on the rival subscription service, Netflix.