During 1 'Full House' Episode, Stephanie's Friend Gia Got In a Car Accident
Stephanie Tanner didn't always make the right decisions on 'Full House.' Luckily, her older sister, DJ, was there to stop her from almost getting into a car accident.
Stephanie Tanner and Gia were always getting into trouble on Full House. Gia hosted a makeout party where Stephanie attended. Stephanie even got into an argument with Uncle Jesse about her band with Gia.
During one season 8 episode, these best friends even got into a car with two trouble-making high school students.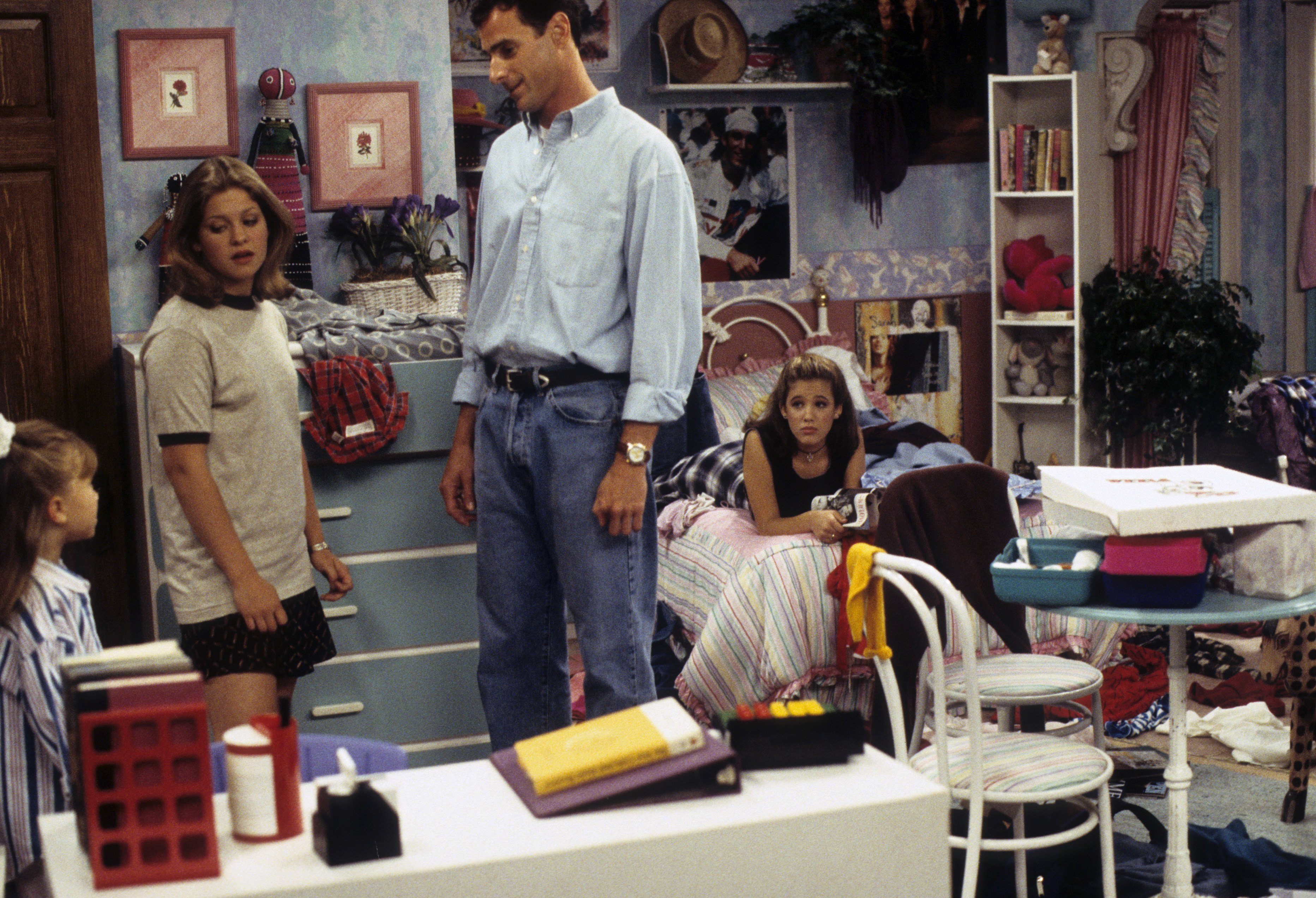 Stephanie Tanner became friends with Gia on 'Full House'
Full House viewers met several friends of the Tanner sisters. For DJ, that meant her best friend, Kimmy Gibbler. Michelle had a friend group of kids like Derek, Lisa, and Aaron. When Stephanie was growing up, she befriended a boy named Charles and even married someone named Harry Takayama. There was also a bad girl in Stephanie's grade, Gia.
At first, Stephanie befriended Gia's friend, Mickey, getting into disagreements with Gia along the way. Things got even more complicated when Stephanie and Gia liked the same boy. However, the two put their differences aside and became friends in middle school.
Gia got in a car accident during the 'Full House' episode titled 'Stephanie's Wild Ride'
During "Stephanie's Wild Ride," Gia and Stephanie pretended to be high school students to talk to some guys. When DJ Tanner first finds out, she's cool about it. However, she's not cool when she learns that she got a ride with them. 
They drove on the wrong side of the road and even pretended that the steering wheel was stuck. Stephanie freaked out, but then she realized how cool it was. Later that day, she planned to go out with them again. 
Meanwhile, Danny Tanner and the other adults were preoccupied with Michelle's video game. It was up to DJ to stop her little sister from endangering her life. While Stephanie stayed home, being mad at her sister, Gia went with those boys. 
Then, she got in a car accident. Gia was okay, even though she went to the hospital. Eventually, Stephanie thanked DJ for making the right decision for her. 
Gia returned for the Netflix spinoff series, 'Fuller House'
Although DJ never liked Gia, this character returned for the Netflix spinoff series, Fuller House. Now an adult, Gia had a daughter of her own who befriended DJ's son. She also had a band reunion with Stephanie, where they performed their iconic cover of "The Sign."
Gia even married DJ Tanner's ex-boyfriend, Matt. (It all worked out, though, because DJ married her high school sweetheart, Steve.)
To watch Jodie Sweetin as Stephanie Tanner in Full House, fans can head to Hulu. There, every episode of the sitcom is available for binge-watching. Episodes of this Netflix original spinoff series, Fuller House, are available on the streaming platform.