Which Is the 'Full House' Episode With Steve Urkel?
He may not be as cool as Uncle Jesse, but when Stephanie Tanner gets new glasses, this character is there to offer advice and encouragement. Steve Urkel, a character popularized on the television series Family Matters, visited the Tanner house for one episode of Full House.
Here's what we know about the Full House episode featuring the science fair competitor.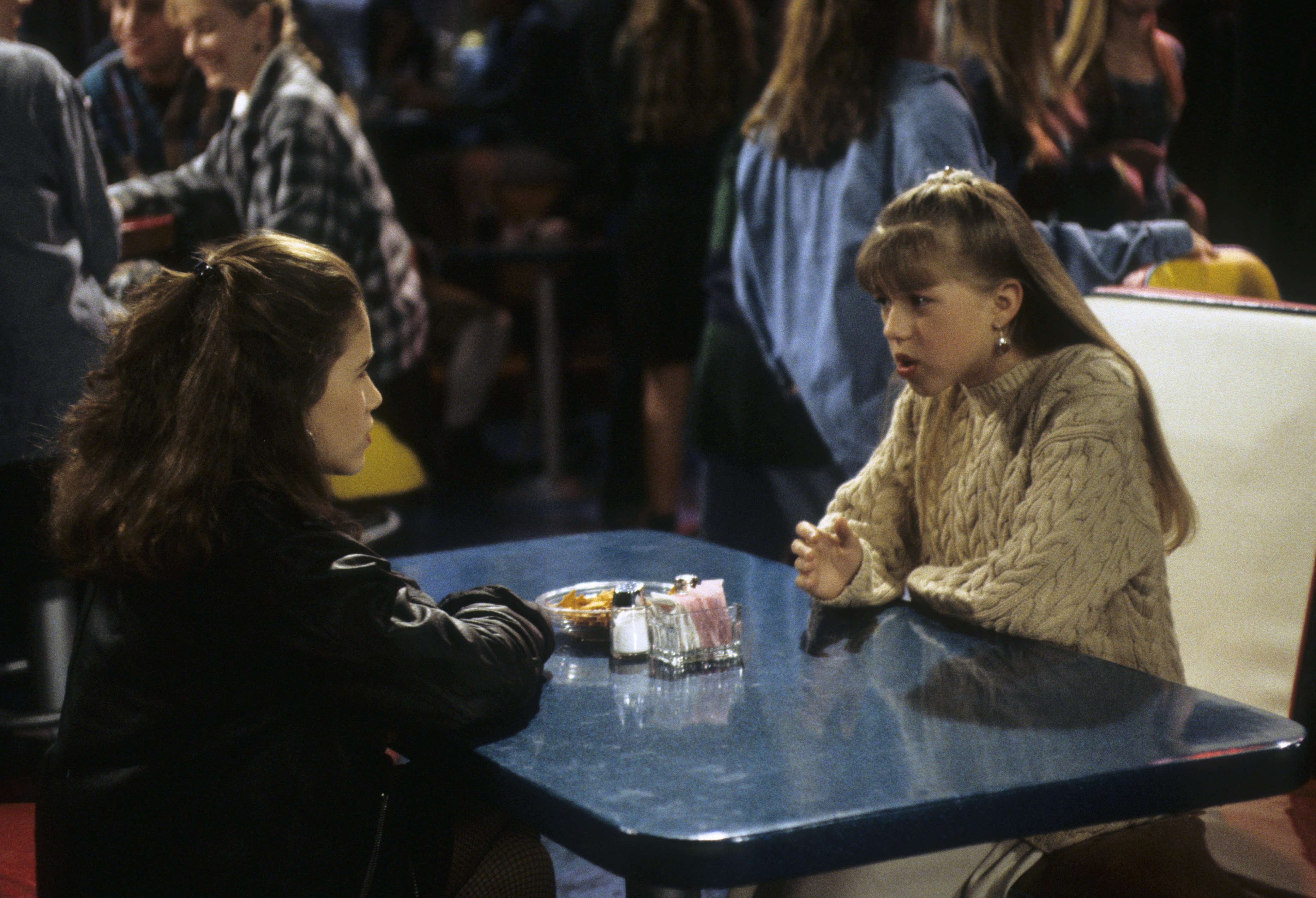 Steve Urkel appeared as a guest star on 'Full House'
There's always room for more friends and family in the Tanner house. That even applies to a nerdy, "pain in the butt" kid with a love for cheese. Steve Urkel is a character from Family Matters played by Jaleel White, who came for a crossover episode of Full House.
For Full House Season 4, Episode 16, titled "Stephanie Gets Framed," the middle Tanner sister is trying to adjust to her life with glasses. She finds encouragement from another person who wears glasses —  DJ's friend Julie's cousin, Steve Urkel. 
Aside from annoying DJ and encouraging Stephanie to embrace her glasses, Steve Urkel took some "cool" lessons from Uncle Jesse, learning how to "let it be fluid." Then, he taught this musician how to walk to promote blood circulation. 
There were plenty of other guest stars on 'Full House'
Steve Urkel only appeared on one episode of this sitcom. However, there were plenty of other guest stars who came into the Tanner house. That includes Candace Cameron Bure's brother, Kirk Cameron, who portrayed their cousin Steve. 
The Beach Boys dropped in for several episodes, performing their iconic songs alongside Uncle Jesse and the rest of the Tanner Family. Even Little Richard performed in the Tanner house and at the Smash Club, campaigning for Joey Gladstone in the process. 
Did Steve Urkel appear for the Netflix series, 'Fuller House?'
Decades following the finale of Full House, the cast reunited for the spinoff series exclusive to Netflix, Fuller House. During an interview with TV Line, series creator Jeff Franklin shared his thoughts on Urkel's appearance on Full House. 
"I loved when Urkel was on Full House, so I'd love to see him back on Fuller House," Franklin says. "I'm good friends with Jaleel, and we've talked about it. It's a really big deal for Jaleel to bring this character back, so I'm not sure that he wants to — but if he does decide to, this would be a great way for him to reprise the character. And who knows, maybe that'll happen. I'd love to see it."
Although there were several surprising cameos on the Full House spinoff, Urkel never made it to Netflix's original series. Fuller House has since debuted its final episode, with the Tanner sisters saying their goodbyes and DJ leaving her door always open.