Was 'Full House' Filmed With a Live Audience?
'Full House' and its spinoff series, 'Fuller House' included plenty of jokes. Here's what we know about the live audience who were present while filming these episodes.
This family was always making jokes, sometimes making viewers laugh in the process. Full House also included some audience laughter, with fans wondering if a live audience was reacting to Joey Gladstone's comedy routine or Danny Tanner's cleaning habits. 
Here's what we know about this sitcom.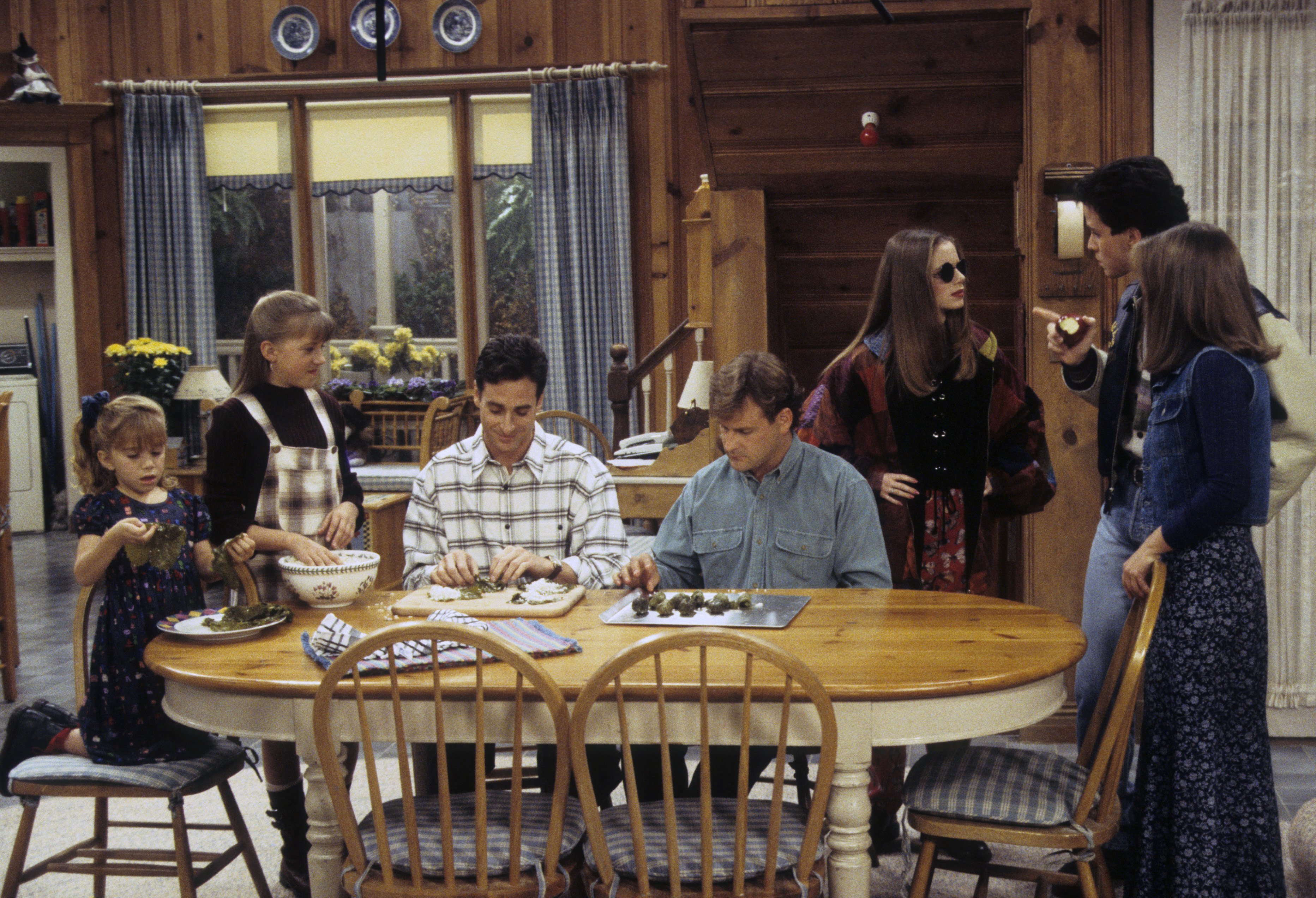 'Full House' introduced fans to DJ Tanner, Jesse Katsopolis, Joey Gladstone, and other memorable characters
From traveling to Walt Disney World to vacationing in Hawaii, plenty of memorable moments featured this unconventional family. Despite problems with relationships, school, work, and everything in between, the Tanner family was full of love. 
This original series featured actors like John Stamos as the handsome rocker named Jesse Katsopolis and Candace Cameron Bure as the eldest Tanner sister named DJ Tanner. 
Full House debuted almost 200 episodes, running for eight seasons before its abrupt end. With the series now available for streaming on Hulu, fans can relive adventures with this family. 
Was 'Full House' filmed in front of a live audience?
This sitcom first debuted in the 1980s and continued releasing episodes well into the 1990s. With laughter appearing in almost every episode of Full House, some fans wonder if there was actually a studio audience present while filming. 
The answer is yes, Full House was filmed in front of a live studio audience. However, Full House wouldn't be the only sitcom to use an audience instead of a laugh track. 
Shows like Saturday Night Live, America's Got Talent, and even the Netflix spinoff series Fuller House featured a real audience reacting to the series. Of course, some safety precautions were implemented in response to the coronavirus (COVID-19) pandemic. 
Was 'Fuller House' filmed in front of an audience?
Years following the Full House finale, Netflix created their own version of this series, this time featuring the Tanner sisters as adults. Instead of Danny Tanner, his eldest daughter DJ was the head of the household, taking care of her three children while spending time with her sibling and best friend. 
This series premiered several seasons on Netflix, with most episodes featuring a live studio audience reacting to the Tanner-Fuller Family. As seen from Andrea Barber's personal "tape night" vlog, the cast actually appeared before fans at Warner Bros Studios. 
Fans of the original Full House series loved the nostalgia of DJ Tanner together with her old flame, Steve Hale. These characters even got married alongside Stephanie Tanner, Kimmy Gibbler, and their respective partners. Netflix has since premiered the final episode of this sitcom.
Episodes of Fuller House are available exclusively on the streaming platform Netflix. Fans can purchase digital and physical copies of Full House thanks to retailers like Amazon. Additionally, entire seasons of this sitcom are available on the rival subscription service, Hulu.