'Full House': From 'Jess Man' To 'the Vulture' Uncle Jesse Had a Few Different Rocker Personas
He was the frontman of Jesse and the Rippers and Hot Daddy and the Monkey Puppets. Uncle Jesse from 'Full House' performed under a few different stage names.
Michelle, Stephanie, and DJ Tanner knew him as Uncle Jesse, while Rebecca called him Jess. While he was on stage, though, this rocker sported a few surprising names, including "Vulture" and "Jess Man." 
Here's what we know about this Full House character and his career in music throughout the sitcom.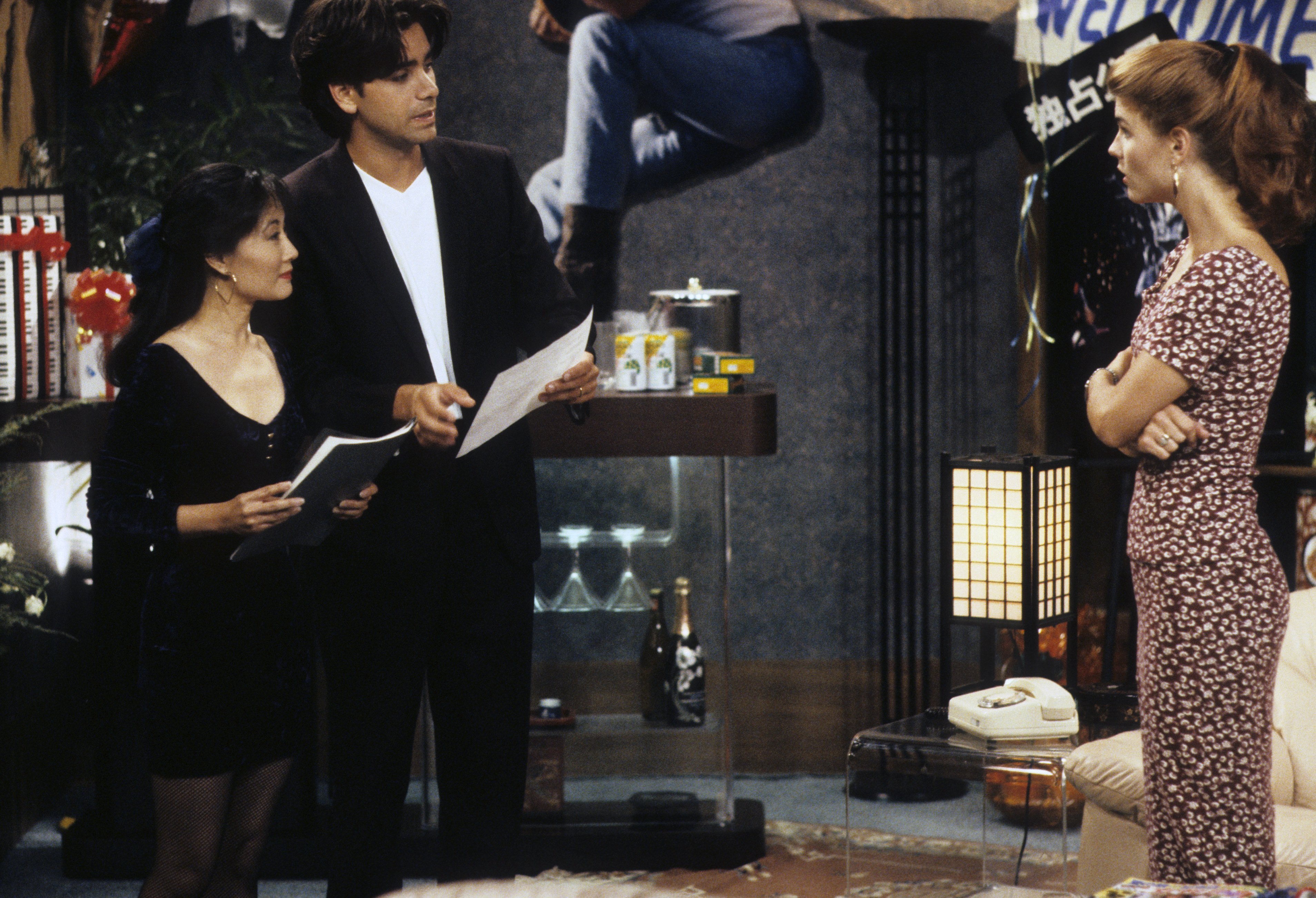 Uncle Jesse formed the band 'Jesse and the Rippers'
Aside from his hair and his family, there's nothing Uncle Jesse from Full House loved more than his music. When fans first met this character, his life was full of rock 'n' roll, whether he was playing with his band or just alone in his room. 
As the sitcom continues, viewers met Uncle Jesse band, "the Rippers." Together, they recorded songs like "Forever" and even earned a No. 1 hit in Japan. Unfortunately, due to creative differences, "the Rippers" dropped Uncle Jesse and added Barry to their lineup. 
Uncle Jesse created 'Hot Daddy and the Monkey Puppets'
After the loss of the Rippers, Uncle Jesse formed a new band — Hot Daddy and the Monkey Puppets. These performers toured together, even doing a polka show while on the road with Jesse's family. Additionally, DJ Tanner dated one of the guitarists from the rock group, named Viper.
This 'Full House' character released a version of 'Forever' under the name 'Jess Man'
Before he was a member of Hot Daddy and the Monkey Puppets, Uncle Jesse briefly performed under the stage name "Jess Man." A new record label convinced Jesse that "Forever" could be a hit if he completely changed his sound. 
He even sported a new look and some pretty interesting dance moves. Eventually, Uncle Jesse said he would only do the song if he recorded it true to his own sound. With a new music video directed by the rocker, this song made it to the "Hot 100."
When Jesse needed a new persona, he adopted the name 'the Vulture'
In order for a label to sign Jesse, during the episode "Matchmaker Michelle," this rocker needed a new style and sound. He enlisted the help of Joey Gladstone to create a "Vulture" persona, complete with dark clothes and special effects that would make the artist appear as though he's flying. 
Of course, he couldn't get down, which put a damper on his live show. By the end of the episode, this character returned to his iconic music and performance style.
Uncle Jesse, however, did use the stage name "The Professor" during the "Mr. Egghead" episode. He also appeared as "Lumberjack Jess" during Joey's "Ranger Joe" television show.
Aside from his musical career, Uncle Jesse also earned the nickname "Dr. Dare" from his friends, who claimed that before he became a family man, Jesse would never turn down a dare. 
Fans can see Stamos as Uncle Jesse during episodes of Full House, available for streaming on Hulu. The Netflix spinoff series, Fuller House, also featured Stamos as the beloved Uncle Jesse for several episodes.