'Full House': Jodie Sweetin Once Said She Regretted Her First Kiss on the Show
From 1987 to 1995, Jodie Sweetin rose to fame as middle child Stephanie Tanner on ABC's Full House.
Despite her success as a child actor, that time in Sweetin's life was often a challenge for her, as she revealed in her 2009 memoir unSweetined. She often felt like "the odd one out" between Candace Cameron Bure, who played her older sister D.J. Tanner, and Mary-Kate and Ashley Olsen, who played youngest sister Michelle Tanner.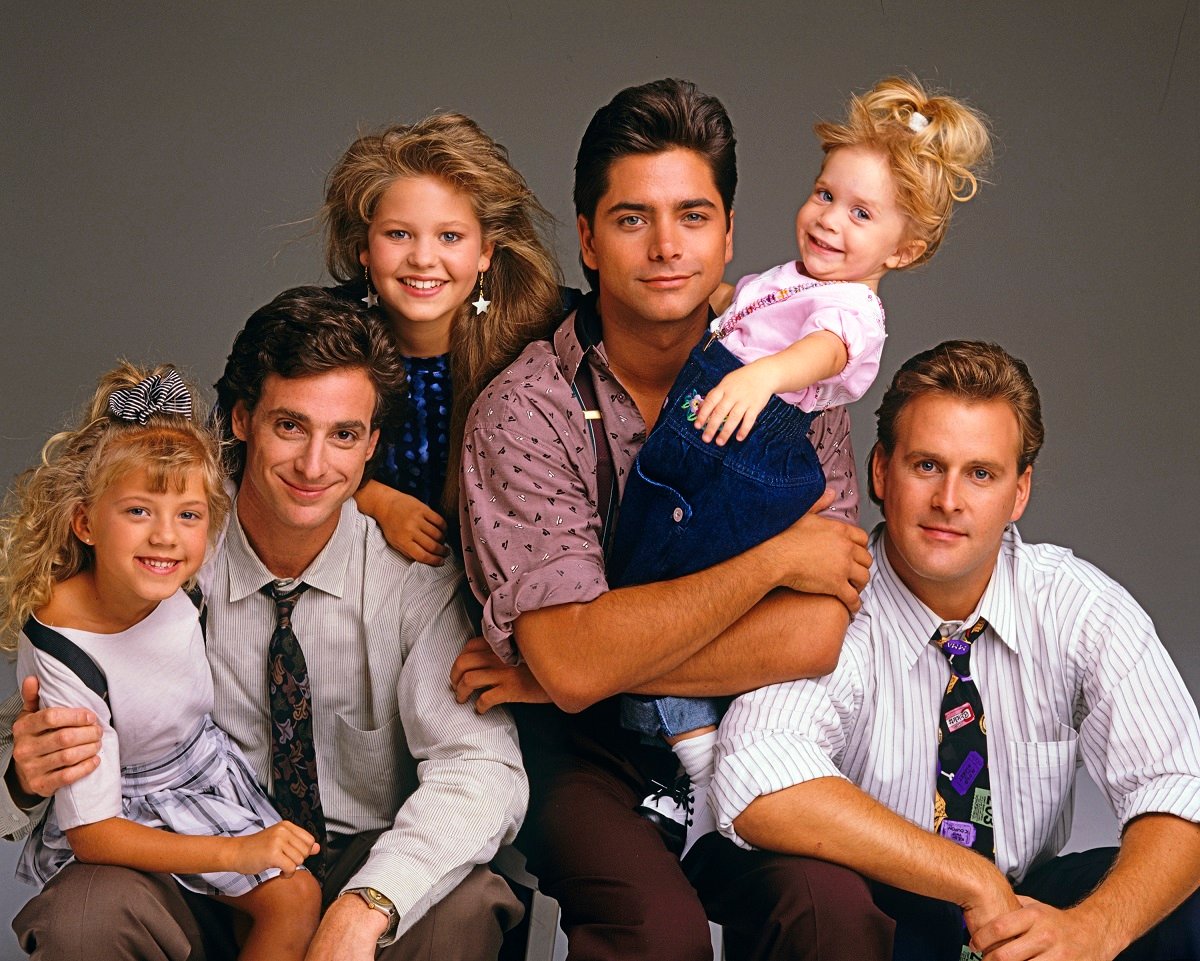 Sweetin went through an awkward phase during 'Full House'
Most preteens go through an awkward phase of "bad teeth and braces," as Sweetin put it in her memoir. But for Sweetin, that phase was all too public.
As she grew up, Sweetin was often plagued by self-consciousness, especially because she knew many people saw her as Stephanie Tanner. Instead of saying something embarrassing around her friends at school, she said cringeworthy lines on national TV. Sweetin was often concerned about how she might come across to her peers.
In addition to feeling out of place among kids her age, Sweetin also sometimes went through a bit of an identity crisis as the middle child on Full House. Bure played a full-blown teen character, complete with on-screen boyfriends and dances, while the Olsen twins played the baby of the family. By contrast, Sweetin wasn't quite sure where she fit in.
"I became very aware that I was just the middle kid that wasn't the cute one or the older one," Sweetin wrote. "I wasn't quite sure who I was – either in character or in real life. The lines were often blurred."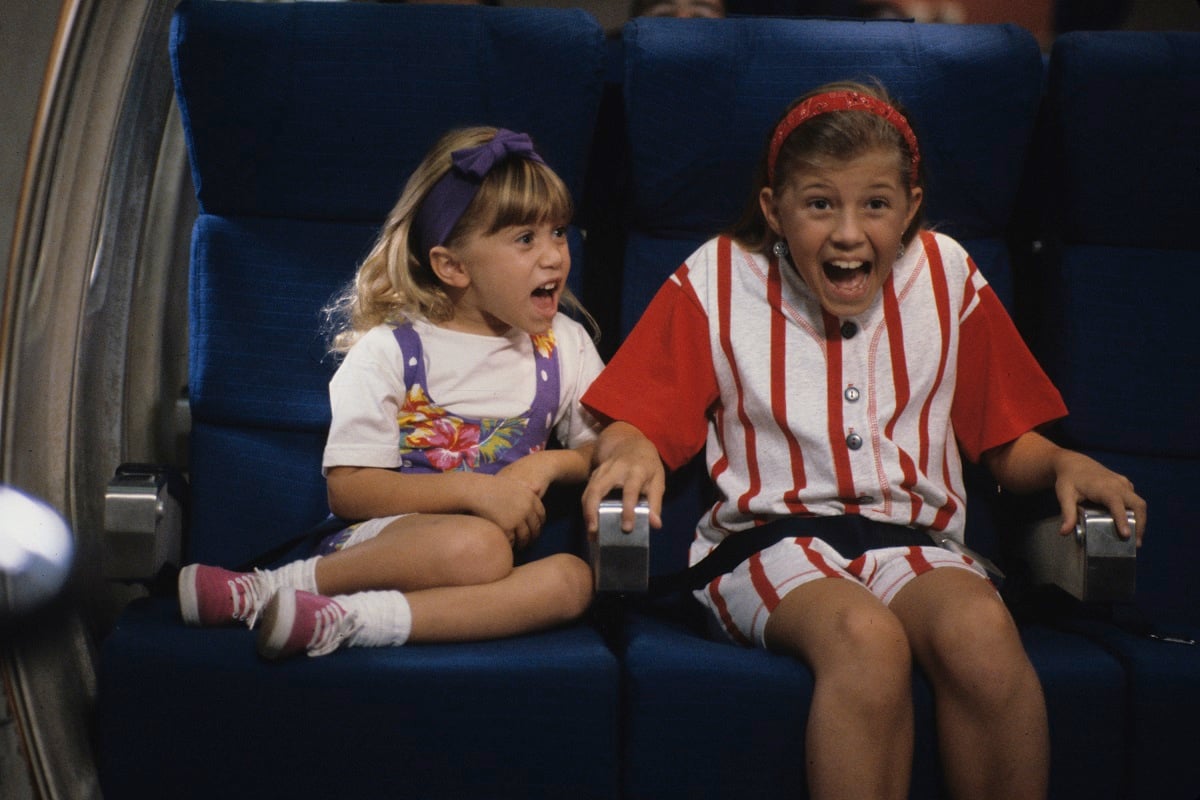 She had her first kiss on the show
Finally, during the fourth season of Full House, Sweetin got her chance to "grow up" a bit on-camera. In the episode "Happy New Year," her character was filled with "aggressive preteen lust" and planted a kiss on Rusty (Jordan Christopher Michael).
"I was always wishing for a kissing scene like Candace," she wrote of the scene, "and of course, when I finally got one I wanted to take back that wish."
Sweetin was excited about the chance to break out of her character's middle-child shell. But there was just one problem: It was her first kiss ever, not just on camera. The young actress started to worry that she would be mocked at school for the scene, or even that people would think she and her co-star were really an item.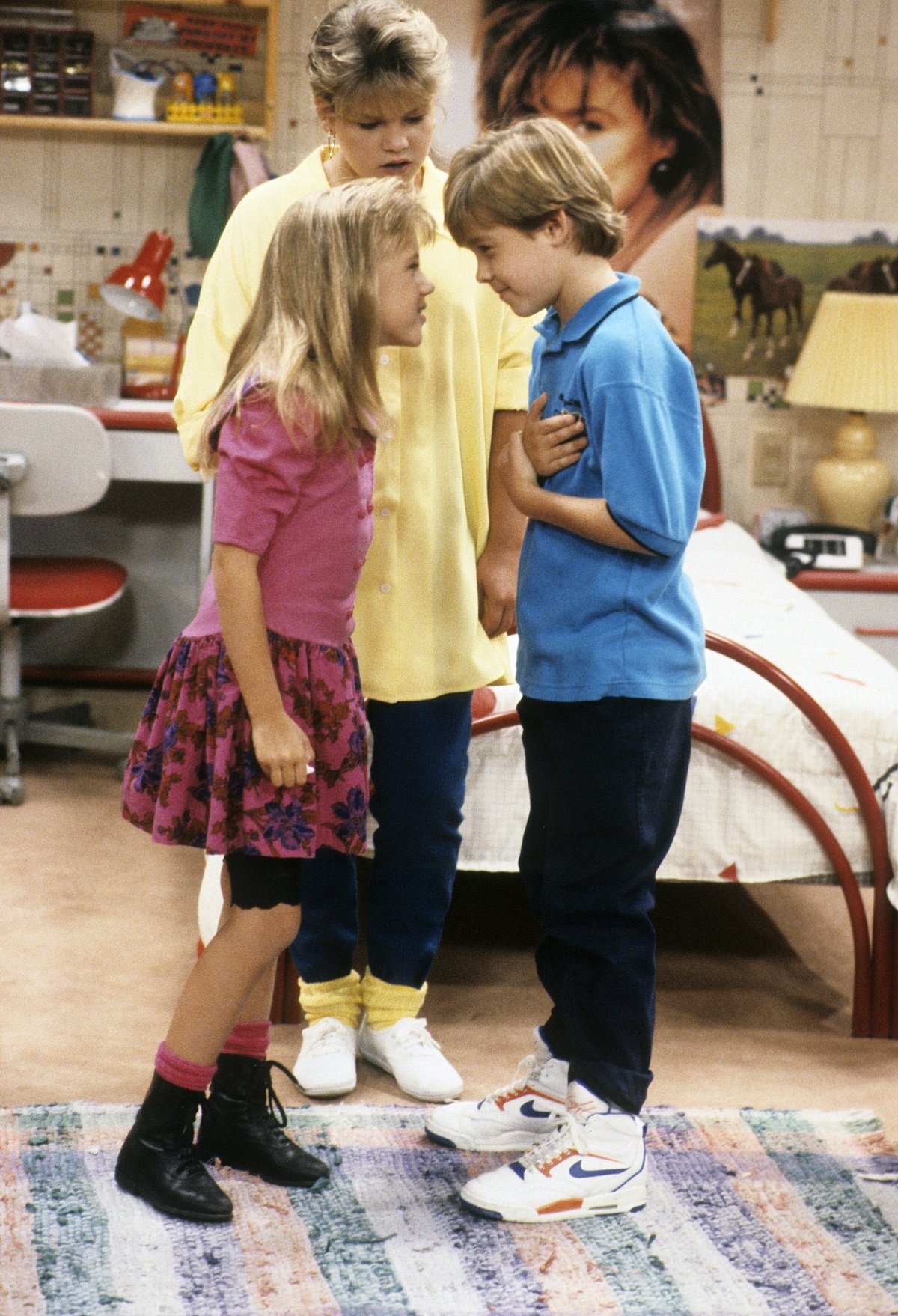 The 'Full House' star described the moment as 'embarrassing'
What's more, Sweetin's first kissing scene was the quintessential preteen nightmare: Her mom was on set and watching the whole thing.
Finally, Sweetin requested that her mom leave the room during rehearsals because it was simply "too embarrassing" to be tolerated. (The actual kiss was like "pecking [her] grandmother"), Sweetin remembered.
Still, the Full House star didn't need to worry too much in the end. She got the hang of on-screen kissing soon enough. "I came a long way in a short time," she joked. Stephanie went on to kiss everyone from boys on opposing sports teams in a single episode to a stranger at the infamous junior high make-out party that Danny Tanner (Bob Saget) crashed to haul his middle daughter home.