'Full House:' Did John Stamos Dye His Hair While Playing Uncle Jesse?
Uncle Jesse loved motorcycles, the Beach Boys, and Elvis. More than anything, though, he loves his luscious locks. Did John Stamos ever dye his hair while acting as this hair-obsessed character? Here's what we know about this loveable uncle from Full House.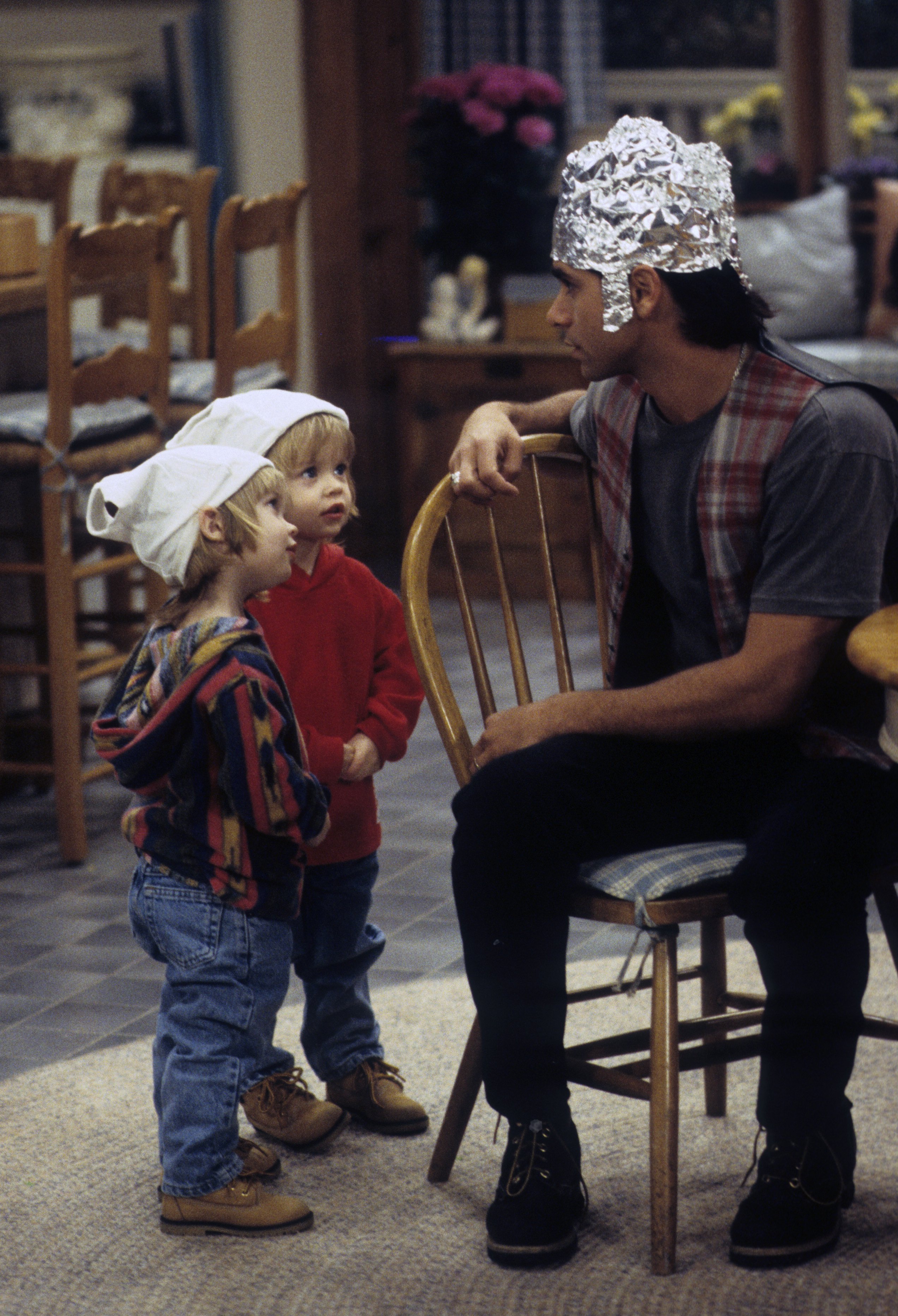 John Stamos and his character, Uncle Jesse, was known for his hair
Uncle Jesse first moved into the Tanner home to help Danny raise his three daughters. Although he only planned to stay for a few months, he ended up staying for years, supporting other characters and even starting a family of his own with his wife, Rebecca.
What this character was known for, however, was his love of his hair, which he often thanked his father and Greek heritage for. Aside from "have mercy," this character even had a hair-related catchphrase, "not the hair," which came from other characters touching his locks.
RELATED: All the Times That 'Full House' Taught Viewers Lessons About Death, Eating Disorders, Trauma, and Even Child Abuse
Did John Stamos dye his hair for 'Full House?'
While Uncle Jesse had a few hair dye-related moments on the series, the actor behind Uncle Jesse had not shared if he dyed his hair while filming the sitcom. He did sport a few different haircuts, including the iconic mullet from the first few seasons.
"It was like two crows had died on my head," Stamos said of his Full House hairdo, according to Us Weekly. "I look now and I go, 'Why didn't anybody say anything to me?'"
The mullet's journey on Full House was short-lived, however, mostly due to an unwanted haircut from Jesse's niece, "Mr. Stephanie." (Otherwise, only Alejandro, an exclusive hairstylist only referred to by Uncle Jesse and the Tanner family, was allowed to cut this character's hair.)
RELATED: DJ Tanner Is Finally Getting Married on 'Fuller House' – Here's Our Look at Some of Her Less-Than-Worthy Boyfriends
The 'Full House' character dyed his hair during the series
Whether it was a mullet or dyed pink from a Sprayguard 2001 incident, Uncle Jesse's hair was often known for its perfection. However, although he wasn't always going to admit it, Uncle Jesse did have a split end or two as he grew older.
Thankfully, his hairdresser, Alejandro, always pointed him in the right direction. When the Beach Boys visited for season 5's "Captain Video (Part 1,)" Uncle Jesse discovered gray hair and dyed his whole head.
For the season 7 episode, "Joey's Funny Valentine," Joey invited over his new girlfriend, only to find that Uncle Jesse was doing an oil treatment on his head that involved plenty of tin foil and prayer. Even when Uncle Jesse returned for the Netflix spinoff series, Fuller House, the character always had his hair in perfect formation.
Most episodes of Full House are available for streaming on Hulu. All five seasons of the Netflix original spinoff series, Fuller House, are available on the streaming platform, Netflix.