'Full House:' The Meaning Behind DJ Tanner's Real Name
Even though the whole Tanner family calls her DJ, that's not this character's actual name. Learn more about DJ Tanner-Fuller from 'Full House' here.
She's the oldest of the Tanner sisters, appearing on most episodes of the series Full House. Even though most viewers know her as DJ Tanner, "DJ" technically isn't this character's first name. Her birth name, given to her by Danny and Pam, is much, much longer.
Here's what we know about DJ's full name and her nicknames.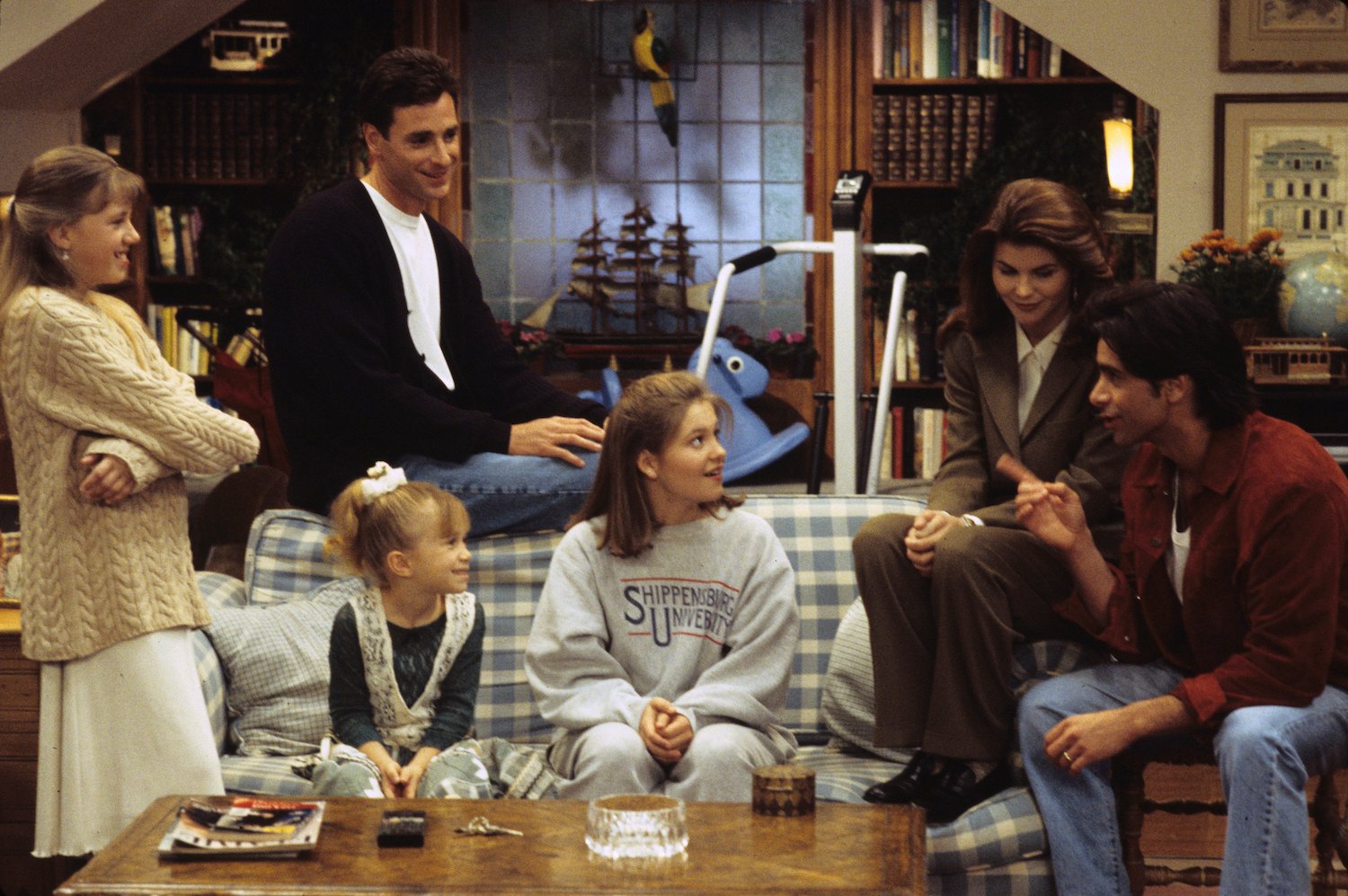 What is DJ Tanner's full name?
She loves animals, being the editor of her school's newspaper, and her boyfriend. DJ Tanner, portrayed by Candace Cameron Bure, is the eldest of the Tanner sisters, appearing in most episodes of the series Full House. Most know her as DJ Tanner, but "DJ" isn't this character's full name. 
When she's born, Pam and Danny name this character Donna Jo Margaret Tanner, although it's never specified why her parents chose the long name. When fans first meet this character, however, she's already being called by her abbreviated name, DJ. 
Some characters changed their names on 'Full House'
Some even refer to her "Deej," a single syllable version of her nickname. When this character introduces herself to others, it's often by her nickname, DJ Tanner.
Each of the Tanner sisters has a middle name that is sometimes shouted out when someone is mad. The youngest Tanner's full name is Michelle Elizabeth Tanner and the middle child's full name is Stephanie Judith Tanner.
A few of the characters on this sitcom went through a name change as time went on. That includes Uncle Jesse, whose last name was originally Cochran but later changed to Jesse Katsopolis to reflect actor John Stamos' Greek heritage. 
In one episode, Jesse revealed that his birth name wasn't actually "Jesse," either. Uncle Jesse's birth name was actually Hermes, named after a Greek god and Jesse's great-grandfather. After being teased by kids at school, he asked his mom to change it. 
DJ Tanner changed her last name for 'Fuller House'
When DJ Tanner returned for the Netflix spinoff series, Fuller House, the character's last name changed from Tanner to Fuller. This was to reflect her late husband's last name. Later, she marries her high school sweetheart, Steve, and takes his last name, becoming DJ Hale.
"I'm glad we got to showcase all the reasons why DJ loves Steve because he's more than just [someone] eating sandwiches," Bure said during an interview with Insider. "He's goofy, but intelligent and loves her so, so much, which I just think is so sweet. And they're two corn balls together, but they love one another."
Most episodes of Full House featuring the character DJ Tanner are available for streaming on Hulu. All five seasons of the Netflix original spinoff series, Fuller House, are available on the streaming platform, Netflix.