'Full House:' Does Michelle Tanner Have a Twin Sister?
The Olsen twins both acted as the cookie and ice cream-loving Michelle Tanner, but did this 'Full House' favorite have a twin sister? Here's what we know about this sitcom.
One of the youngest members of the Tanner family was Michelle Tanner. Since the beginning of the series, two actors alternated playing the Full House character — identical twins Mary-Kate and Ashley Olsen.
Did Michelle Tanner have a twin sister on Full House? Here's what we know about the character from this beloved sitcom.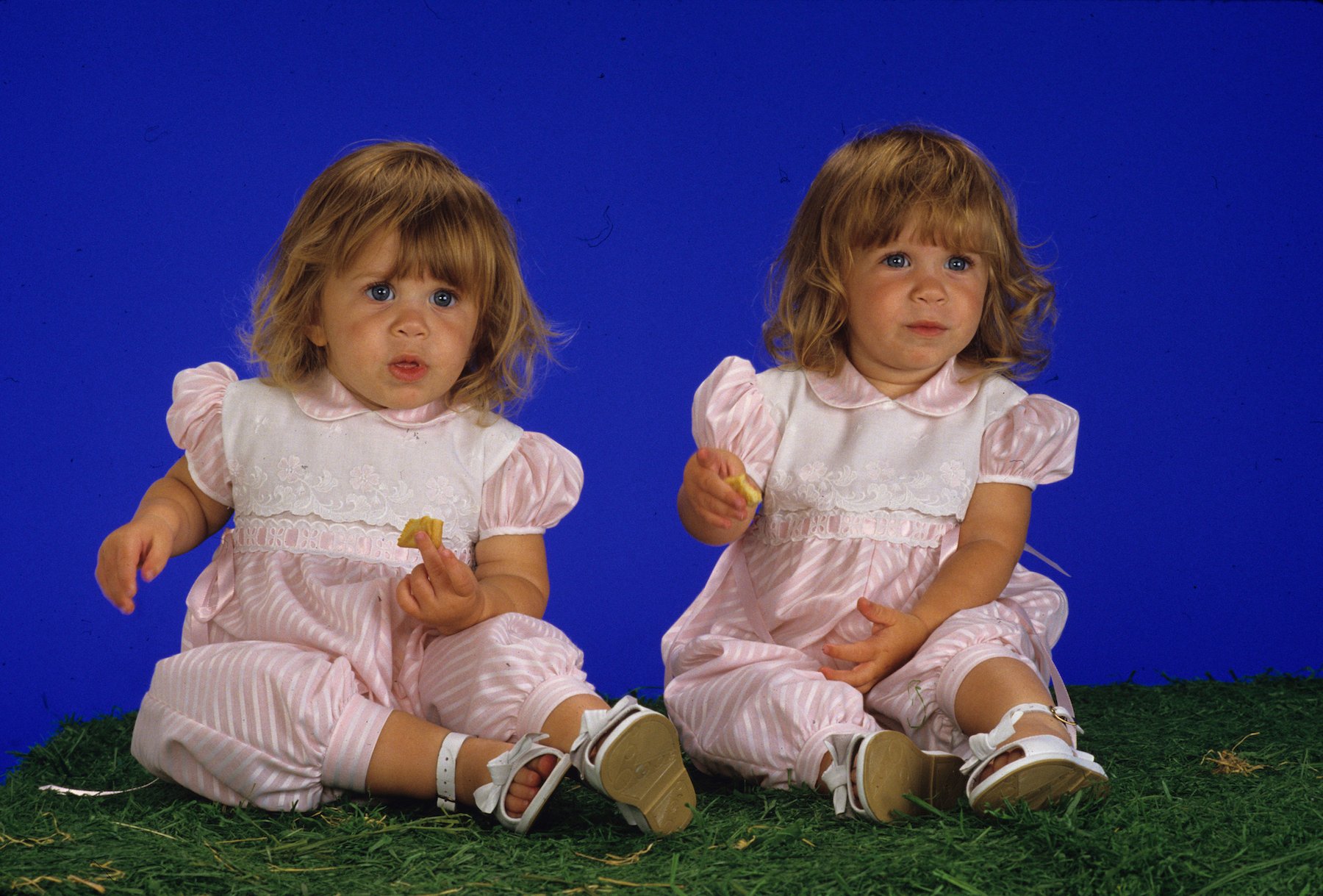 'Full House' included the character Michelle Tanner, played by twins Mary-Kate and Ashley Olsen
With a loveable musical Uncle Jesse and an in-house comedian named Joey, the Tanners' house, during the series Full House, was always full of fun. One of the main characters in this series, Michelle Tanner, was portrayed by two actors — identical twins Mary-Kate and Ashley Olsen.
According to Full House Fandom, for the majority of season one, Mary-Kate portrayed the baby because she was generally calmer and less fussy. When the show's creators were in talks to have Mary-Kate portray the character full time, actor John Stamos advocated for both girls to stay on. 
Fans saw Michelle grow during this series, from making her first friends to attending Kindergarten to acting in the school musical. She sometimes got into trouble with her older sisters, DJ and Stephanie.
Was Michelle Tanner a twin?
Although this character was portrayed by two different actors throughout the sitcom, Michelle Tanner was not a twin. She was the youngest of the Tanner sisters, who lived together in their San Francisco home. 
Her eldest sister was nicknamed DJ and portrayed by Candace Cameron Bure. The middle child in the Tanner family was Stephanie, portrayed by Jodie Sweetin. Together, these characters went on several adventures together, most of which resulted in a huge hug and a lesson learned.
Mary-Kate and Ashley Olsen both acted in 'Full House'
During a few moments of this series, both Oslen sisters appear on the screen at the same time. For season 4's "Greek Week" episode, Michelle Tanner met her cousin from Greece, who looked very similar to her, excluding the hair color. Joey even decided to buy them matching outfits. 
During the season 5 episode, "The Devil Made Me Do It," Michelle Tanner has conversations with her good and bad sides, each portrayed by the second Olsen twin. Additionally, the finale of the series centered around Michelle Tanner and her horseback riding accident that resulted in her lost memory. 
While sitting in her room, Michelle has an encounter with her "memory," the other Olsen twin, who then hugged Michelle, giving memories back to the character. However, these actors did not return for the Netflix spinoff series, Fuller House.
Full House is available for streaming on Hulu, while the spinoff series, Fuller House, is available exclusively on the rival subscription service, Netflix.