In 'Full House' Season 1, Joey Gladstone Was Always Twinning With the Mannequin in the Alcove
Joey Gladstone has some pretty unique fashion choices during the sitcom, Full House, and its spinoff series, Fuller House. However, he's not alone in his shirt choices.
Here's what we know about one "easter egg" in the first season of the comedy series.
Joey Gladstone is one of the characters in 'Full House' and the spinoff series, 'Fuller House'
It's not easy raising a family as a single parent. After his partner died, Danny Tanner asks his brother-in-law and best friend to move into his home. The best friend in question is a character named Joey Gladstone, a part-time comedian, and full-time jokester.
Throughout this series, fans saw Joey Gladstone get a number of unique jobs. He was a radio host with Uncle Jesse, he was a children's television show host, and he even substituted at Michelle Tanner's school. He lived in the Tanner house the entire time, helping Danny raise his three children.
RELATED: All the Times That 'Full House' Taught Viewers Lessons About Death, Eating Disorders, Trauma, and Even Child Abuse
At first, Joey Gladstone was sleeping in the alcove, along with an unusual mannequin prop
Joey Gladstone is known for his cartoon voices, his love of hockey, and his zany outfits. For the first season, in fact, there was another place where Joey's outfits appeared in the Tanner household.
According to IMDb, "The mannequin in the alcove in Joey's room always wears the exact shirt as Joey in the first season." Eventually, the alcove that's Joey's "room" turns back into an alcove.
After going away for a few days, Danny surprises his best friend by turning the garage into a bedroom. After Uncle Jesse and Rebecca moved into the attic, though, Joey moves into Uncle Jesse's old room on the second floor. He stayed in that room until Full House came to an end in the 1990s, after eight seasons.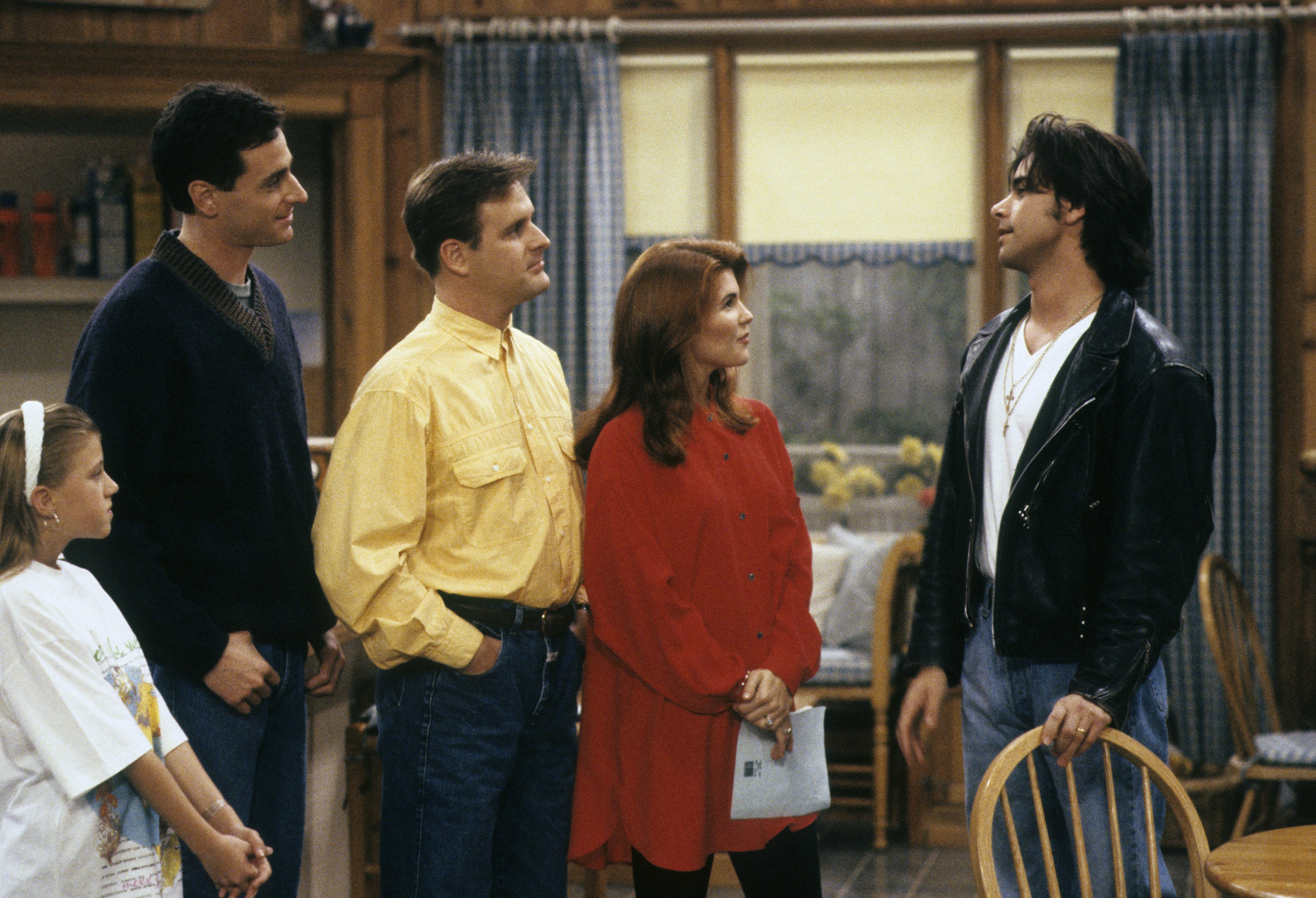 RELATED: DJ Tanner Is Finally Getting Married on 'Fuller House' – Here's Our Look at Some of Her Less-Than-Worthy Boyfriends
Dave Coulier portrays Joey Gladstone
Throughout the original sitcom, this character is portrayed by Dave Coulier, with the actor returning for the Netflix original series, Fuller House.
There, he offers the Tanner sisters fatherly advice, along with plenty of jokes to keep the mood light. Part of what made this character so special, though, was that it incorporated some of Coulier's actual life. 
"I got to bring a lot of elements from my real life into the show," Coulier said during an interview with TODAY. "I'm an airplane pilot, so we did an episode where I got to fly Jesse and drop him off in a tomato patch. We did an episode where I got to play ice hockey. And we also got to incorporate some of my stand-up in the show."
Fans can watch episodes of Fuller House, featuring Joey Gladstone and the Tanner family on Netflix. Episodes of the original sitcom, Full House, are available on Hulu.