'Full House' Star Candace Cameron Bure Reveals Last Text Messages With Bob Saget Before His Death: 'We Got Into a Little Tiff'
"Full House" star Candace Cameron Bure revealed the last text messages she and Bob Saget exchanged before his death. Here's why the actor said she and Saget "got into a little tiff," and how they made up.
Full House star Candace Cameron Bure was very close with Bob Saget, who recently died at age 65. Cameron Bure revealed the last text messages she exchanged with the comedian. Here's what she said she and Saget argued about just before his death.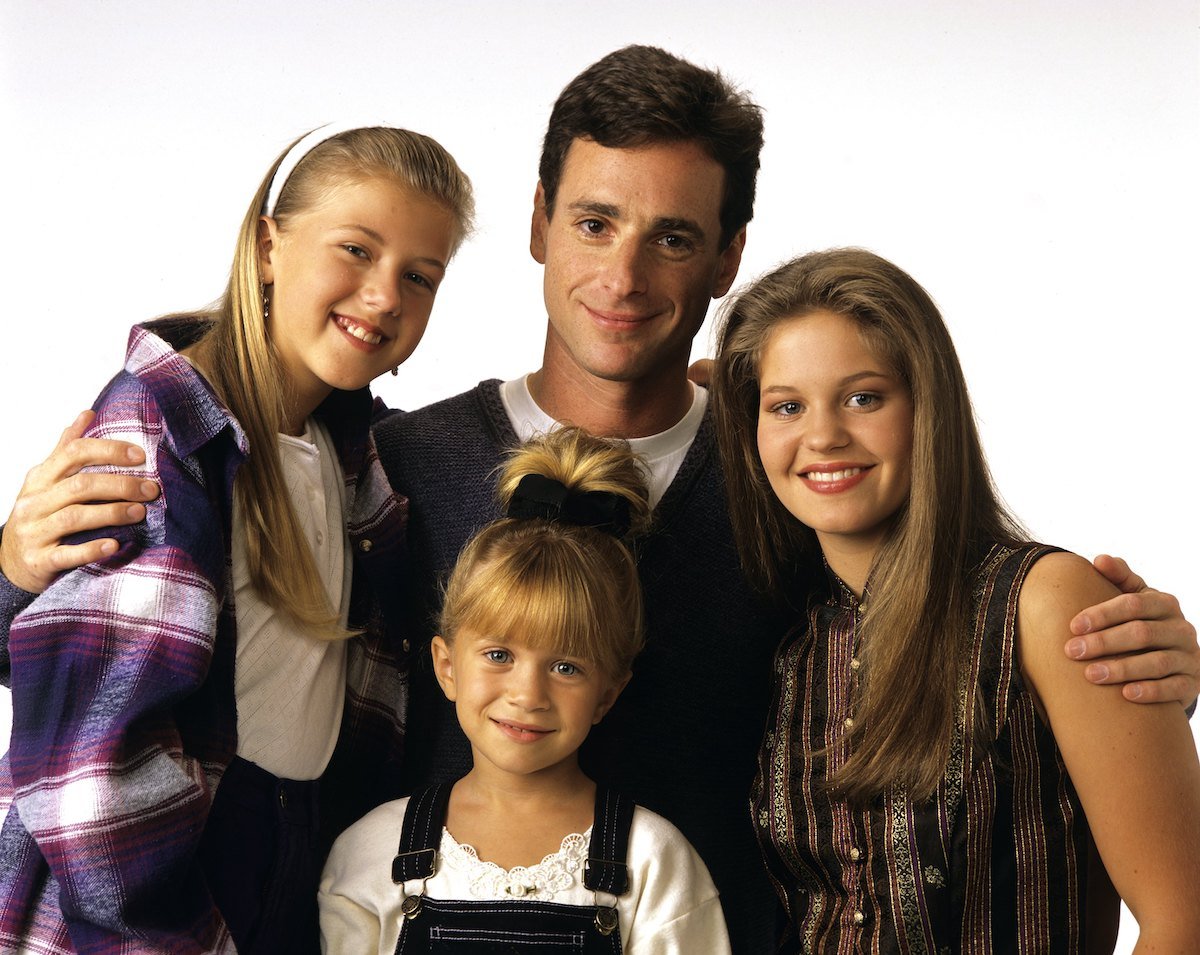 Bob Saget played Candace Cameron Bure's father on 'Full House'
Actor and comedian Bob Saget was found dead on Jan. 9 in his hotel room in Orlando, Florida. He was on tour and performed a two-hour stand-up comedy show hours before his death. 
Candace Cameron Bure played Saget's oldest daughter on the TV series Full House. On Feb. 3, Bure had her first interview since Saget's death on Today with co-host Hoda Kotb. 
"I can't believe he's gone forever. I just can't," the 45-year-old actor said (per People). "My brain has not comprehended that yet."
Cameron Bure opened up about how Saget wasn't just her TV dad; he was one of her closest friends. "You know, I think that for even TV viewers, you might think, 'Oh, he played your dad on TV' – but Bob was so much more than that. I mean, [he was] really one of my closest friends for 35 years."
She added, "To think that he's not here and we're not gonna have another joke or another hug, or just another bit of ridiculousness in life, it's almost unbearable for me to think about."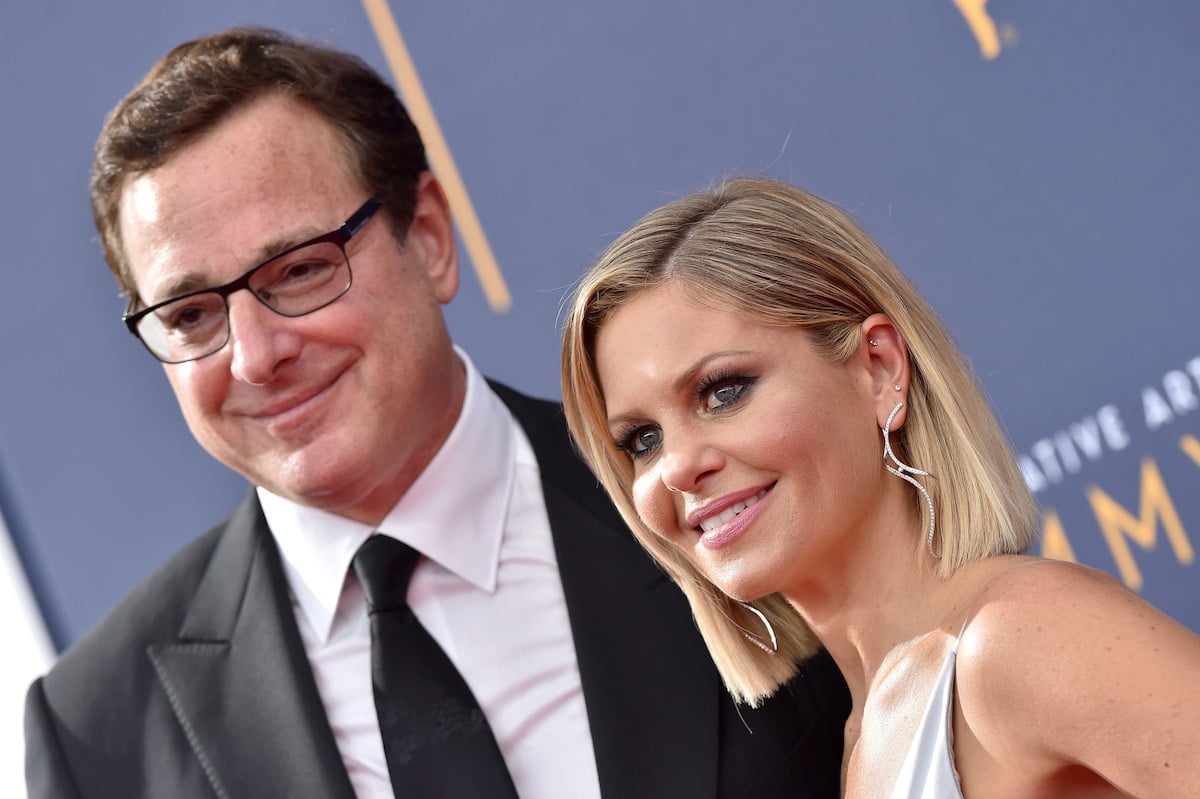 Candace Cameron Bure revealed the last text messages she exchanged with 'Full House' co-star Bob Saget before his death
The actor revealed that she and her former Full House co-star got into an argument over text messages just two weeks before his death. As she pulled out her phone, Cameron Bure told Kotb that she was worried she might accidentally erase the messages. 
"I'm so scared that I'm going to pull up his text and then accidentally delete it one day," she said tearfully. "It scares me so much because I don't ever want to lose this."
She went on to describe their text exchange. "We were going to have dinner. And we got into a little tiff," Cameron Bure said (per Page Six). "And his flight was delayed. We ended up not having dinner."
But after their minor disagreement, Cameron Bure said Bob Saget sent her a lengthy apology text. "But in Bob fashion, the next day he wrote me, like, what would be pages long of a text. And he was apologizing, saying he was cranky and he was just so sorry."
According to the actor, Saget jokingly compared himself to his mother Dolly, who died in 2014. The comedian reportedly had a good relationship with his mother, so the comparison wasn't mean-spirited. "He said, 'Oh, now I feel even worse. I was so wrong,'" Cameron Bure described. "'You're, like, my favorite person on the Earth, and I acted like Dolly. I was getting ready to take a late flight, and I was annoyed.'"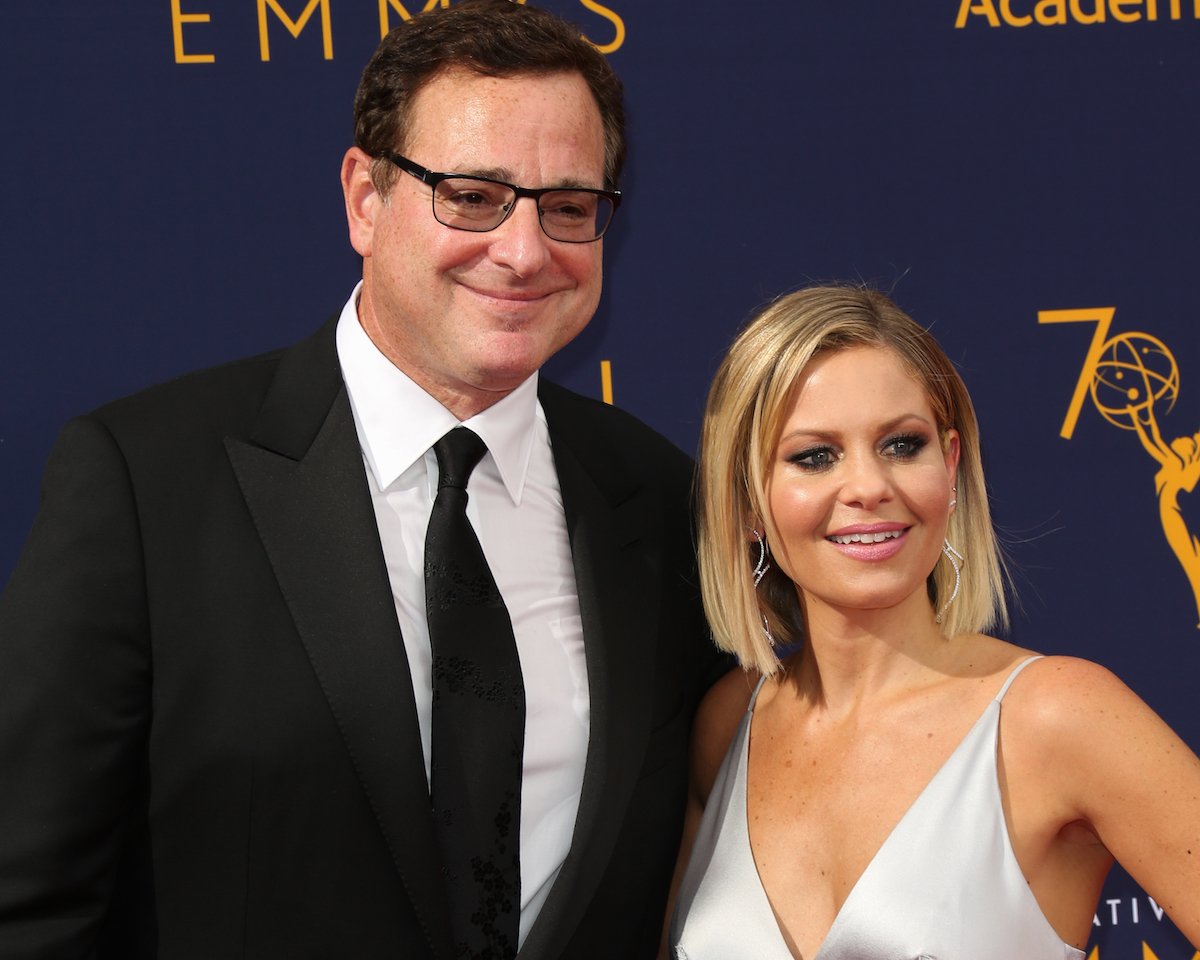 The actor said she and the comedian quickly resolved their 'little tiff' over text messages
The Hallmark movie star said that she and Bob Saget quickly made up by the end of their text message exchange. "Bob went on and on and on in the text," she explained. "And he said at the end, 'I love you more for the trouble you're giving me, if that's even possible.'"
She tearfully described her response to Saget and how she told him that she loved him. "I wrote back, 'I love you. I could never be mad at you. Roll my eyes at you? Yes. But never mad." 
She also told the actor that his reference to his mother had made her laugh. "'And I loved that, you being Dolly,'" Cameron Bure continued reading. "'That made me laugh out loud. I loved your mom.'"
Saget responded, "I love you. My mom loved you too."