'Full House' Star John Stamos Says Bob Saget 'Was The Most Insecure Person I've Ever Met In My Life'
John Stamos opened up about his 'Full House' co-star and friend Bob Saget after his death, including revealing some of the comedian's insecurities.
John Stamos opened up about his Full House co-star Bob Saget after the comedian was found dead at age 65. The two stars became very close friends, and Stamos revealed some things about Saget that his fans may not know. Here's what Stamos said about his friend's insecurities and ego.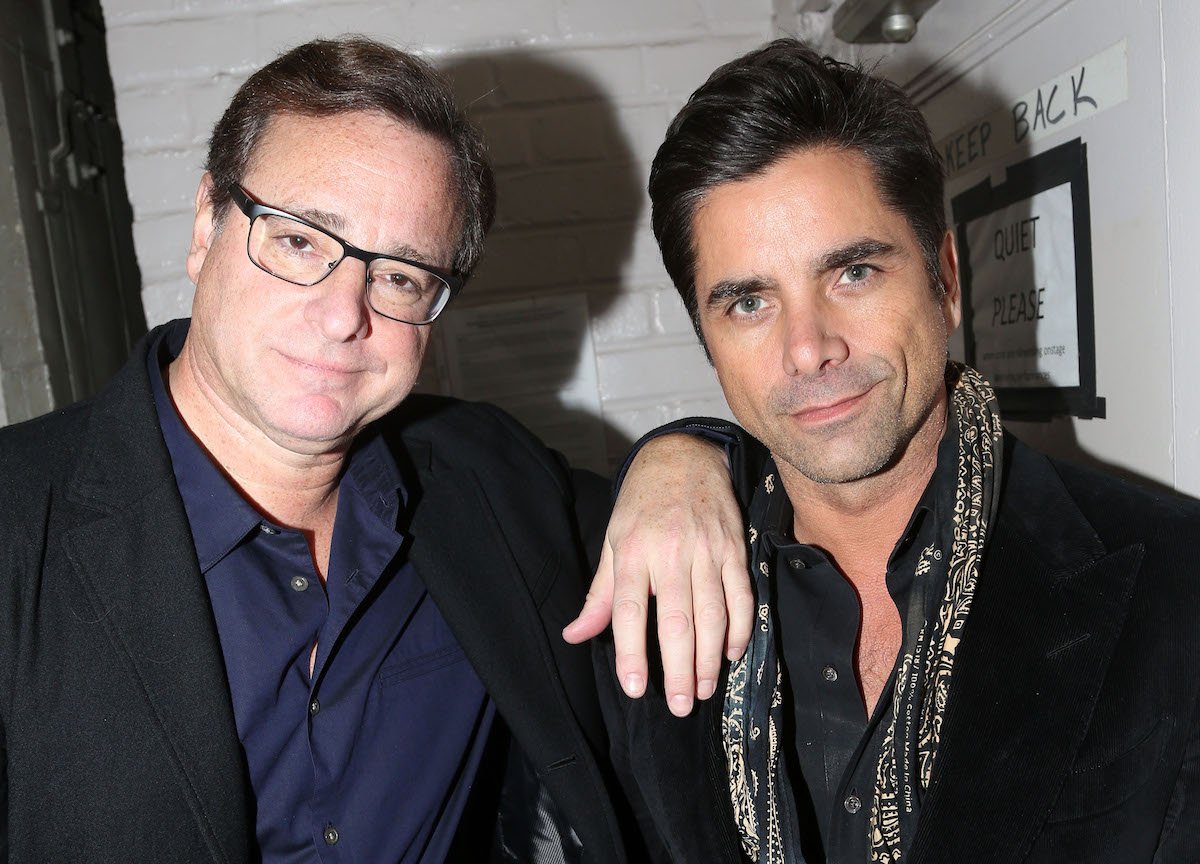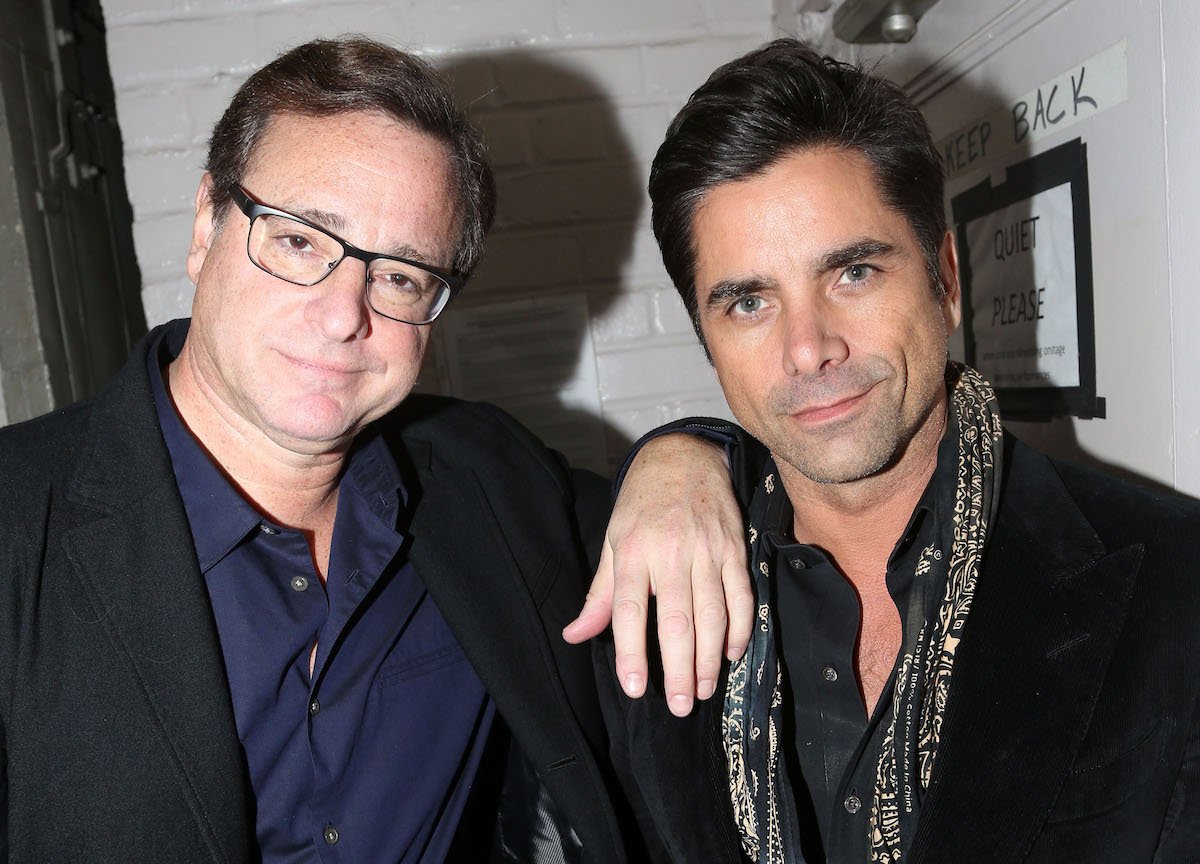 John Stamos said his 'Full House' co-star Bob Saget was 'the most egotistical humble guy on the planet'
On Jan. 9, Bob Saget was discovered dead in his hotel room after performing a two-hour stand-up comedy set in Orlando, Florida. Since his death, Saget's friends and family have been mourning the actor, who was considered "America's Dad."
In a Jan. 25 interview with The New York Times, John Stamos, one of Saget's Full House co-stars, got candid about his close friendship with the comedian. The actor shared that Saget was both egotistical and insecure. 
"He was the most egotistical humble guy on the planet," Stamos said. "He was the most insecure person I've met in my life."
The You actor revealed that Saget thought every female guest on Full House adored him. "He did this thing where he would inflate himself," Stamos described. "Every girl that came onto Full House – 'She loves me. She's got a crush on me.'"
But Stamos didn't necessarily agree. "'I don't know, Bob. Cindy Crawford, really?' I think he overcompensated sometimes," he said.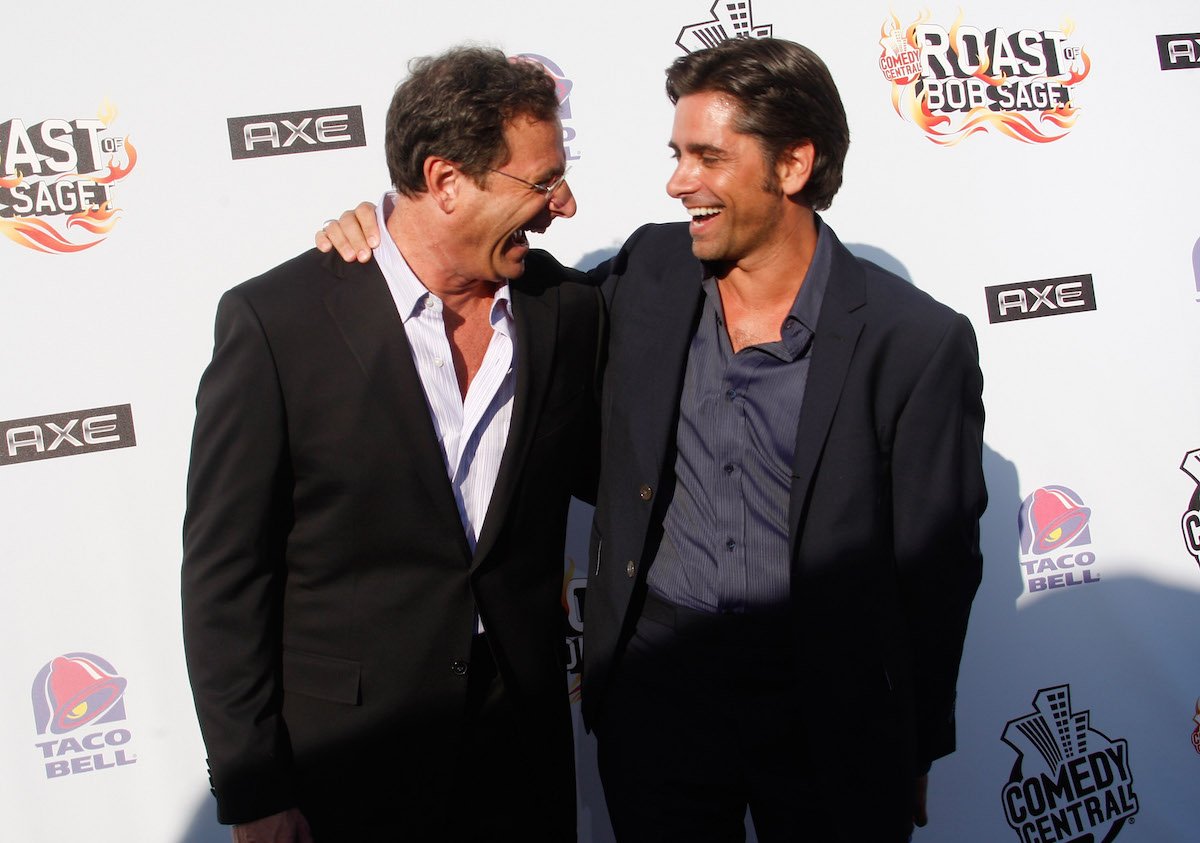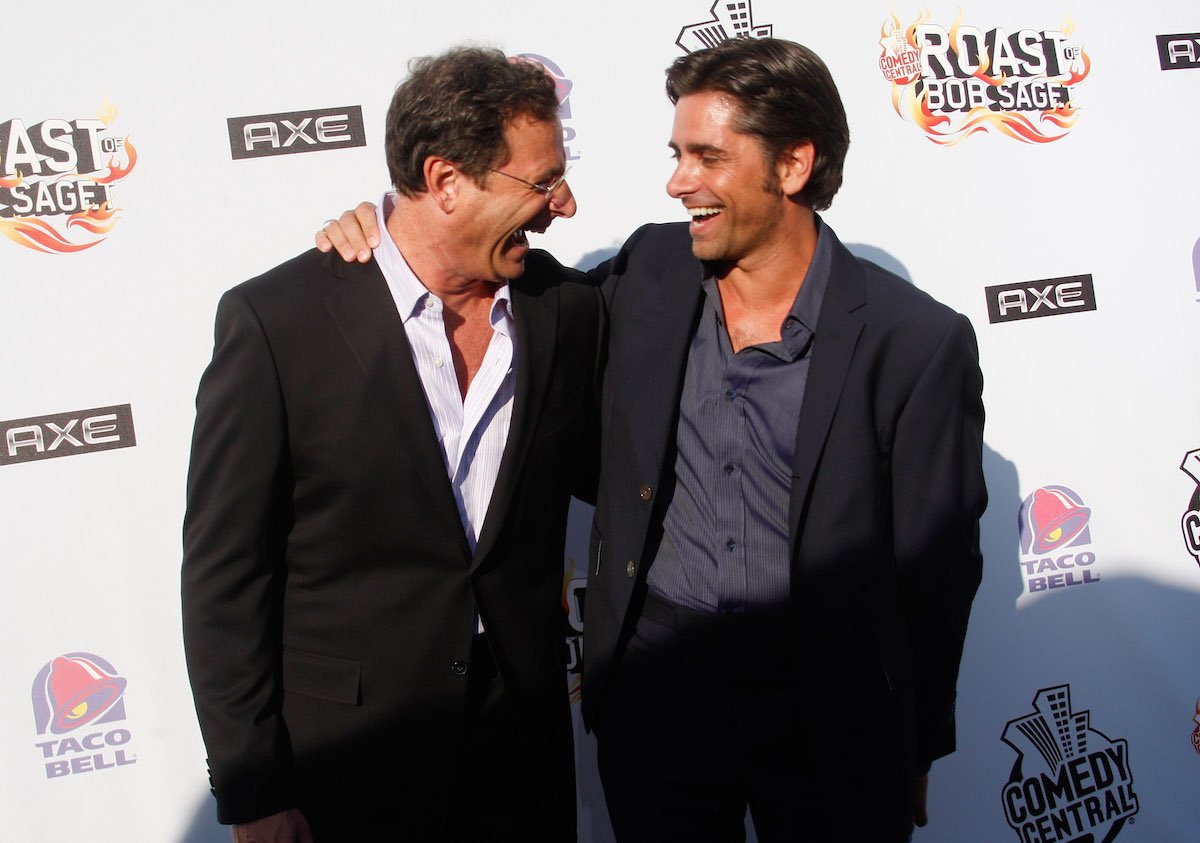 John Stamos said Bob Saget didn't know how beloved he was
According to John Stamos, Bob Saget had such a contradictory view of himself that he didn't know how beloved he was when he died unexpectedly at age 65. 
Stamos, who was a pallbearer at Bob Saget's funeral, talked about how he had to build his Full House co-star up and boost his ego. 
"My job for many, many years was to help him to understand how good he was and how smart he was, how funny he was and how much people loved him," he said. "I guarantee you he went into that grave not knowing the love that this world has for him, and that saddens me so much because he wanted that so bad."
He added, "He craved being accepted and loved and appreciated, and people knowing how damn good he was. And they did know it, but they didn't get it to him in time."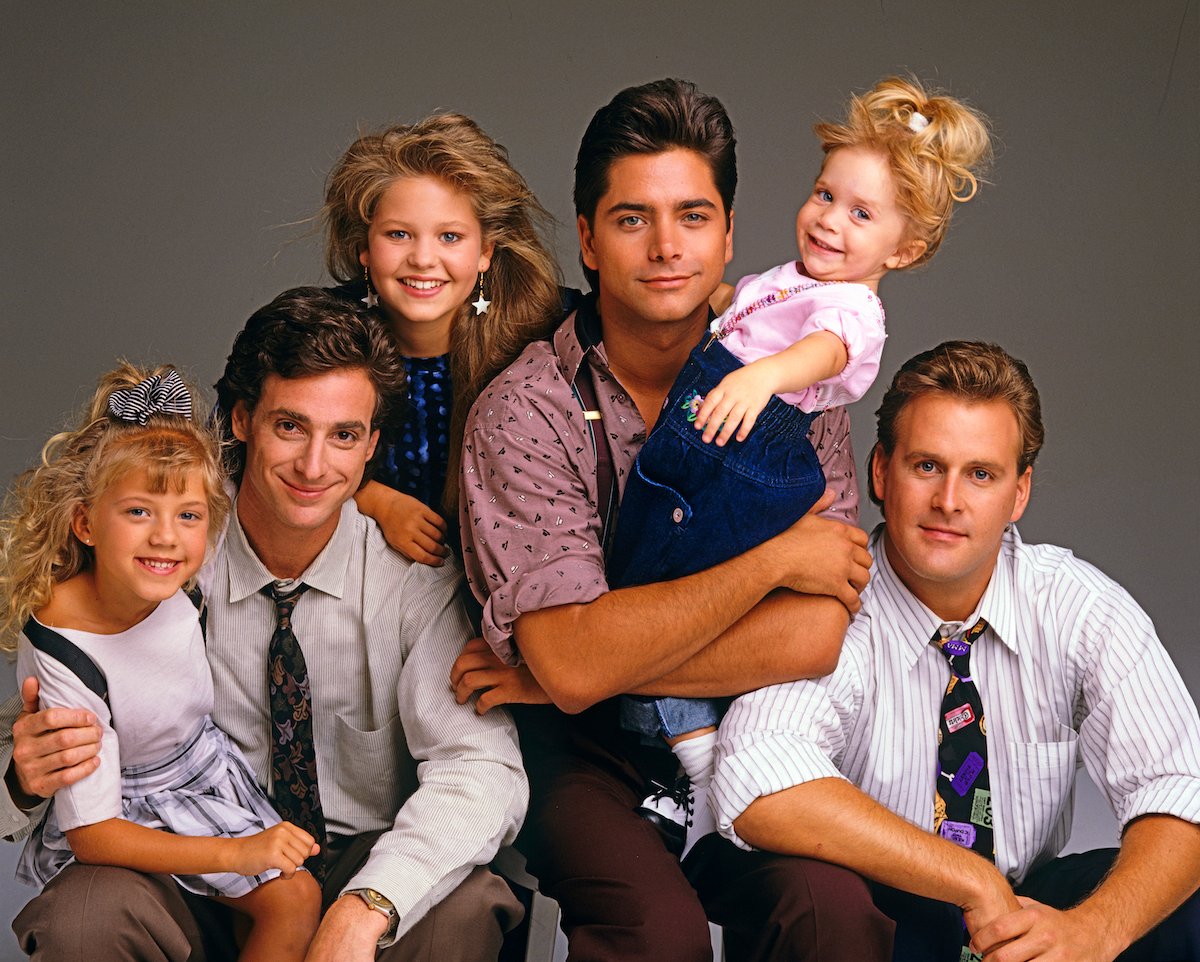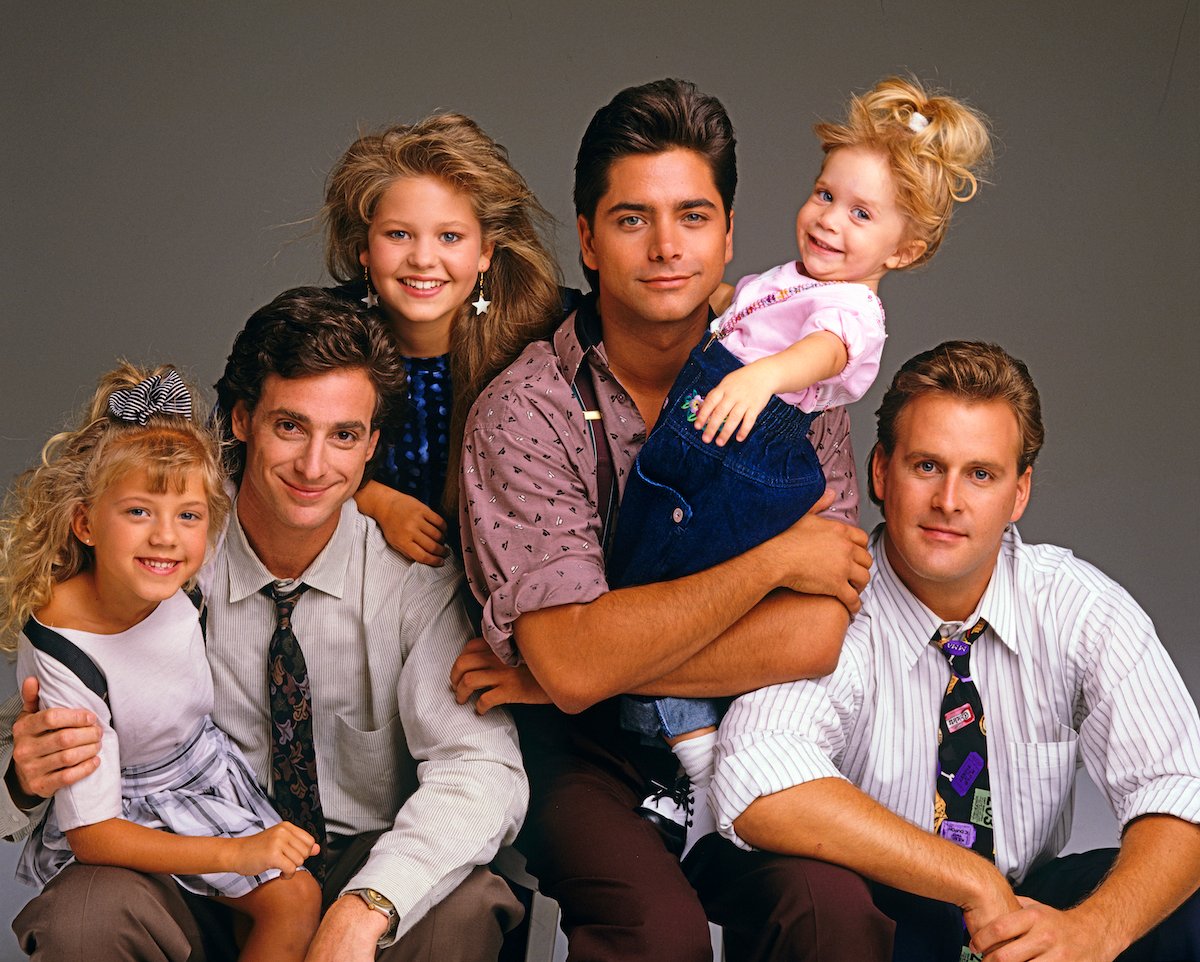 The 'Full House' star said the comedian was his biggest cheerleader
Although Bob Saget didn't recognize how adored he was by fans, that didn't stop him from being a supportive friend. John Stamos described Saget as his "biggest cheerleader" and "fan."
"Next to my mom, he was my biggest cheerleader, my biggest fan. He would brag about me to people," Stamos said. 
He shared that Saget gave him credit for reuniting the Full House cast for the 2016 sequel, Fuller House. "When I brought Fuller House back and it was a success, at first you could see he was like, 'Why didn't I think of that?'" Stamos said. "And then almost every interview it was, 'John did this. He's the one who got us together. We owe it to him.'"