'Full House' Star, John Stamos, Is a Huge Disney Fan
With a pretty impressive collection of Disneyland memorabilia, John Stamos is an unapologetic fan of Disney and their theme parks. Here's what we know about the 'Big Shot' actor.
Uncle Jesse of Full House loves music and Marvyn Korn of Disney+'s Big Shot loves basketball. The actor behind these characters, though, is a serious Disney fan, complete with memorabilia and several appearances at the theme park, Walt Disney World. 
Here's what we know about John Stamos and his Disney nerd side.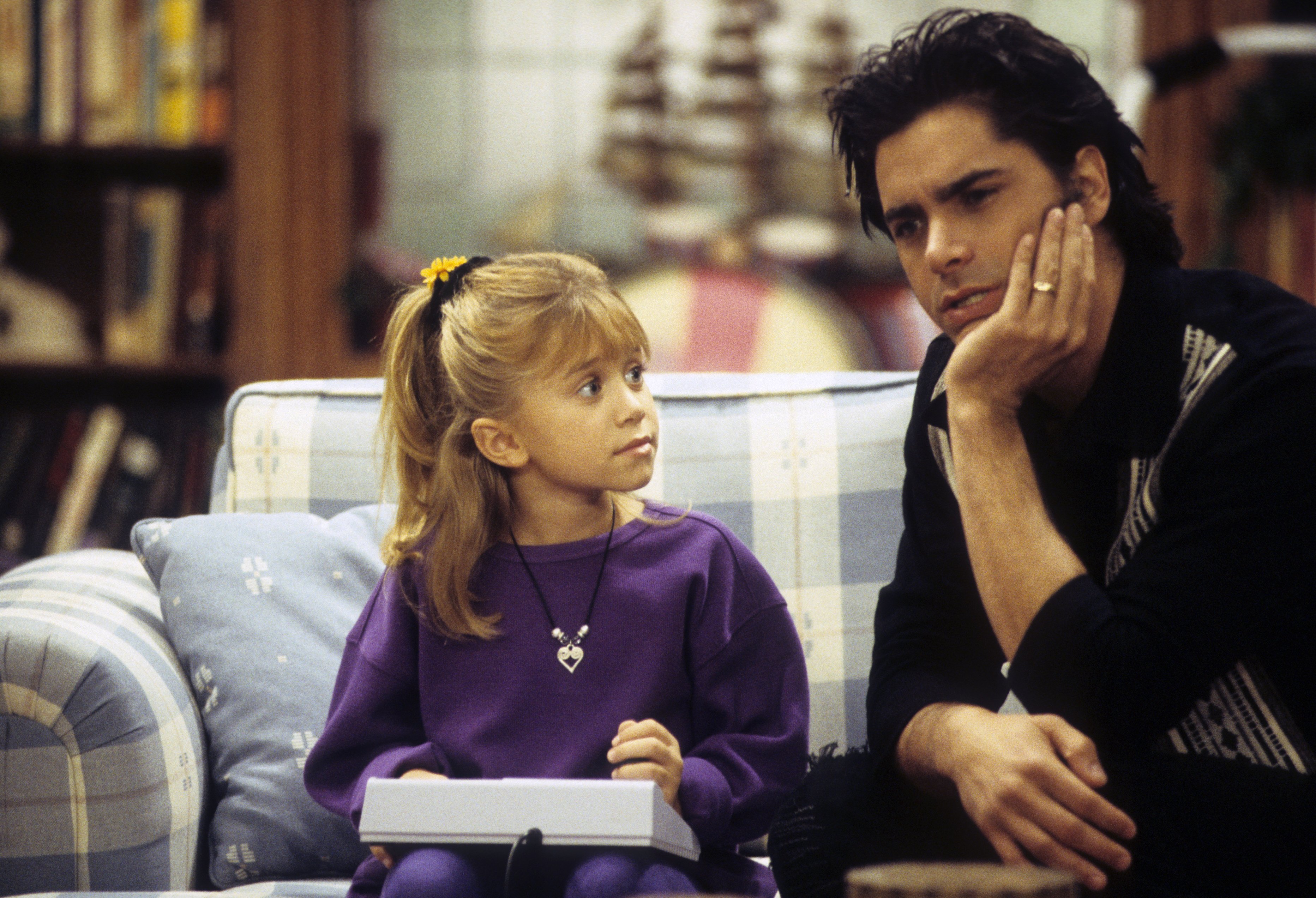 John Stamos owns pieces of Disney history
This actor is passionate about music, performing alongside the Beach Boys and during the sitcom, Full House. He also has a love for all things Disney, including some of the theme park props. 
According to Virtual Globe-Trotting, "in 2000, actor John Stamos was the winning eBay bidder for the pictured Disneyland sign which stood at the entrance of the theme park from 1989-99." 
This wouldn't be the only time he showed off some memorabilia. According to Inside the Magic, he is also the owner of an audio-animatronic head from the iconic ride, Pirates of the Caribbean. For several projects, this actor also appeared in Disney's theme parks. 
John Stamos appeared in the 'House Meets the Mouse' episodes for 'Full House'
This actor traveled to Orlando for two episodes of this sitcom, along with the other Full House cast members. For the "House Meets the Mouse" episodes, his character, Uncle Jesse performed in front of Cinderella's Castle in Magic Kingdom. 
Along with Joey, this character also appeared in an underwater radio broadcast. However, this wouldn't be the only time Stamos traveled to Walt Disney World. In mentoring American Idol contestants, this actor had the opportunity to travel to the amusement park. 
"I grew up near Disneyland in California, just to go through those gates and put the rest of the world out and just be in the middle of all this, there's nothing like it," Stamos said during an interview with Parade.
John Stamos now works with the Walt Disney Company, starring in the Disney+ original series, 'Big Shot'
After starring in Full House and the Netflix spinoff series, Fuller House, this actor appeared in a Disney+ original comedy. In this series, Stamos portrayed a demoted basketball coach who found a job at an elite all-girls private high school. 
This change is a huge adjustment for him but, with the help of his assistant coach, he will make a difference and still live out his passion for the sport. As an original series, new episodes of Big Shot premiere weekly on Disney+, with the first episode debuting during April 2021. 
Episodes of Full House are available for streaming on Hulu, including the "House Meets the Mouse" episodes. Big Shot is available exclusively on Disney's streaming platform, Disney+. To learn more about the subscription service, visit their website.