'Full House' Star John Stamos On The Last Time He Saw Bob Saget: 'He Was at Peace'
John Stamos and Bob Saget were 'Full House' co-stars and close friends. Stamos recently opened up about the last time he saw Saget before his death. 
Full House stars John Stamos and Bob Saget were very good friends for years before the comedian died at age 65. But Stamos revealed the two actors didn't become close until after the TV show ended. Here's what Stamos said about his history with Saget and the last time he saw his dear friend.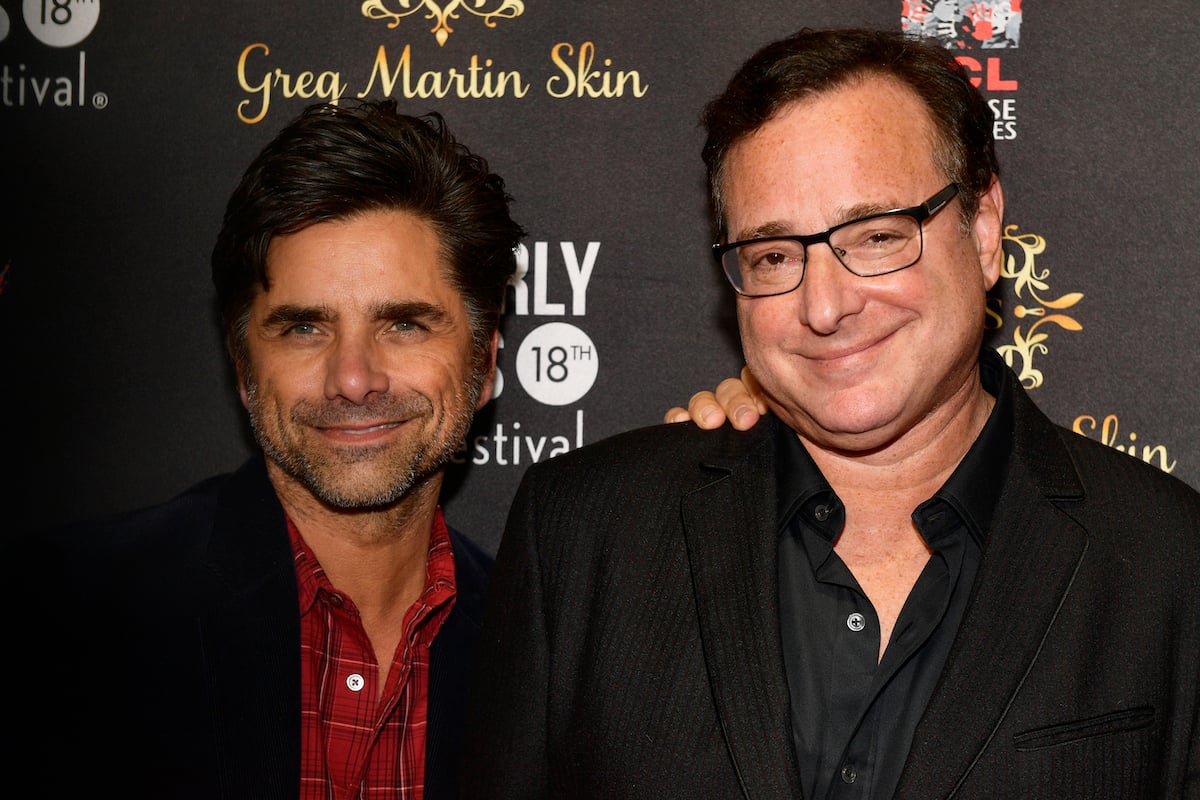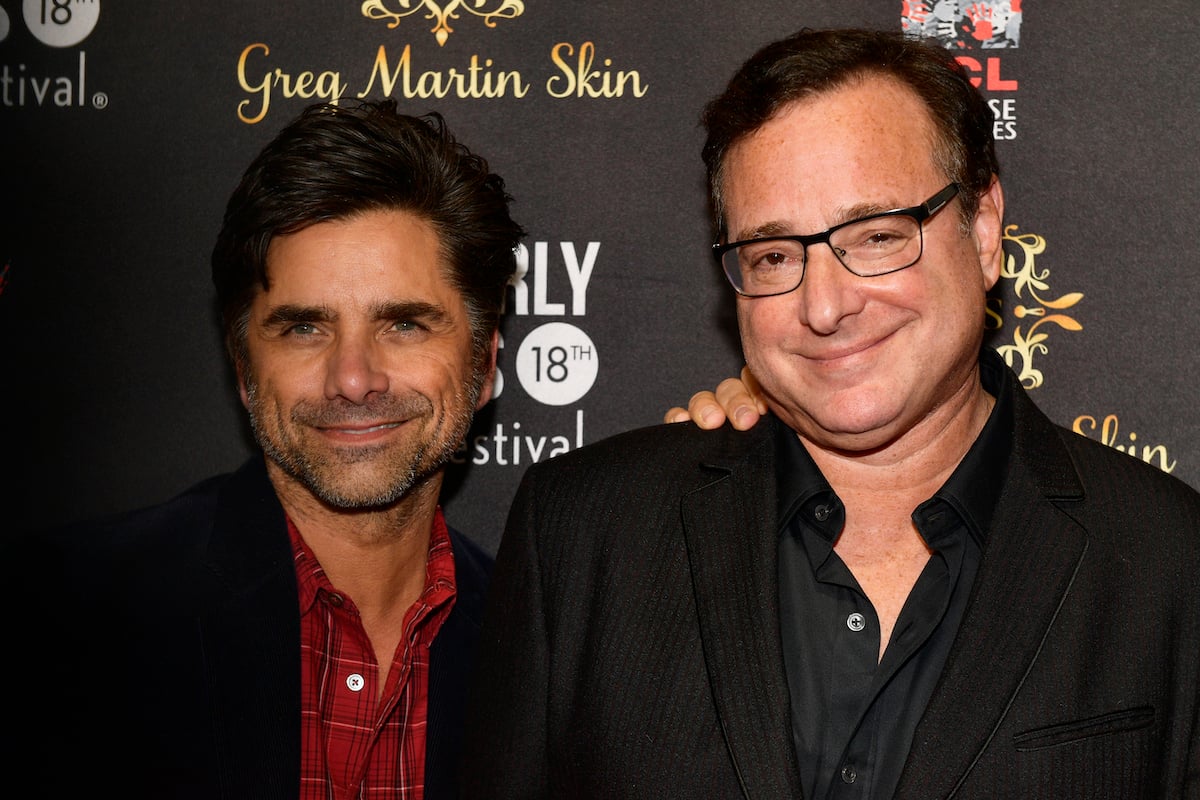 John Stamos and Bob Saget didn't become close friends until after 'Full House' ended
Bob Saget and John Stamos have been friends for years, but Stamos recently revealed to The New York Times that they didn't always get along. "I looked at this video of us of the last episode of Full House, the final bows. We all gathered around, and Bob eventually walked over and he hugged me, kissed me," said Stamos. "But I don't know how close I was to him at the end there. I didn't think I needed a Bob in my life. I had my parents. I had my faith. I had whatever."
Stamos even said that the comedian's ex-wife Sherri Kramer reminded him of how much they clashed at Saget's funeral, where he was a pallbearer.
"At Bob's memorial, his ex-wife, who is the mother of his three kids, came to me," recalled Stamos. "She was crying. 'He loved you so much. He loved you so much. But in the beginning, he hated you … He would come home and he was so jealous of you. He would just complain about you so much.'"
But the two stars became close after the TV show ended and they helped each other through tough times, such as Saget's divorce and a death in Stamos' family. 
John Stamos opened up about his last moments with Bob Saget before the comedian died unexpectedly
Besides discussing the evolution of his friendship with Bob Saget, John Stamos also opened up about the last time he saw the comedian before he died. He revealed that Saget's wife had a premonition of his death. 
"Bob was always worried about everyone else, but he talked about death a lot," Stamos shared. "His wife, Kelly Rizzo, said she had a premonition. I didn't see it."
The You actor said that the last time he saw Saget was on a double date. "The last time we were all together, we went on a double date to Nobu, maybe a month before he passed away. He didn't look like a guy who was going to die, but he was very calm, which was odd for Bob."
Stamos said the comedian was peaceful and caring the last time they saw each other. "He was at peace somehow. And he listened and he was thoughtful and didn't interrupt; he cared about what we were saying," he explained. "I hate to say it, but it was the Bob that I always wanted to see. And it was the last time I saw him."
The 'Full House' star has been grieving his friend on social media 
John Stamos has been openly grieving on social media following Bob Saget's death. On the day of the comedian's funeral, Stamos tweeted, "Today will be the hardest day of my life."
On Feb. 11, Stamos shared a tribute to Saget. The Instagram post was a compilation of clips of Saget behind the scenes of Full House. The touching video was set to the TV show's theme song, re-written with emotional lyrics about Saget.
Stamos and Saget's Full House co-star Candace Cameron Bure commented on the post, "I watched. It was hard to, but I watched it all ❤️❤️❤️. So beautiful."
And Dave Coulier, another Full House star, commented, "So much ❤️❤️❤️"