'Full House' Star John Stamos Reveals He Forced Bob Saget to Go to Therapy: 'We Were Like a Married Couple'
John Stamos opened up about his friendship with Bob Saget, saying that they were like a married couple and he forced the "Full House" star to go to therapy.
Full House star John Stamos recently opened up about his relationship with Bob Saget, who was found dead at age 65 in January. Stamos, who was a pallbearer at Saget's funeral, said he convinced the comedian to go to therapy and that at one point, they were like a married couple. Here's what Stamos said and how he has been grieving Saget's death.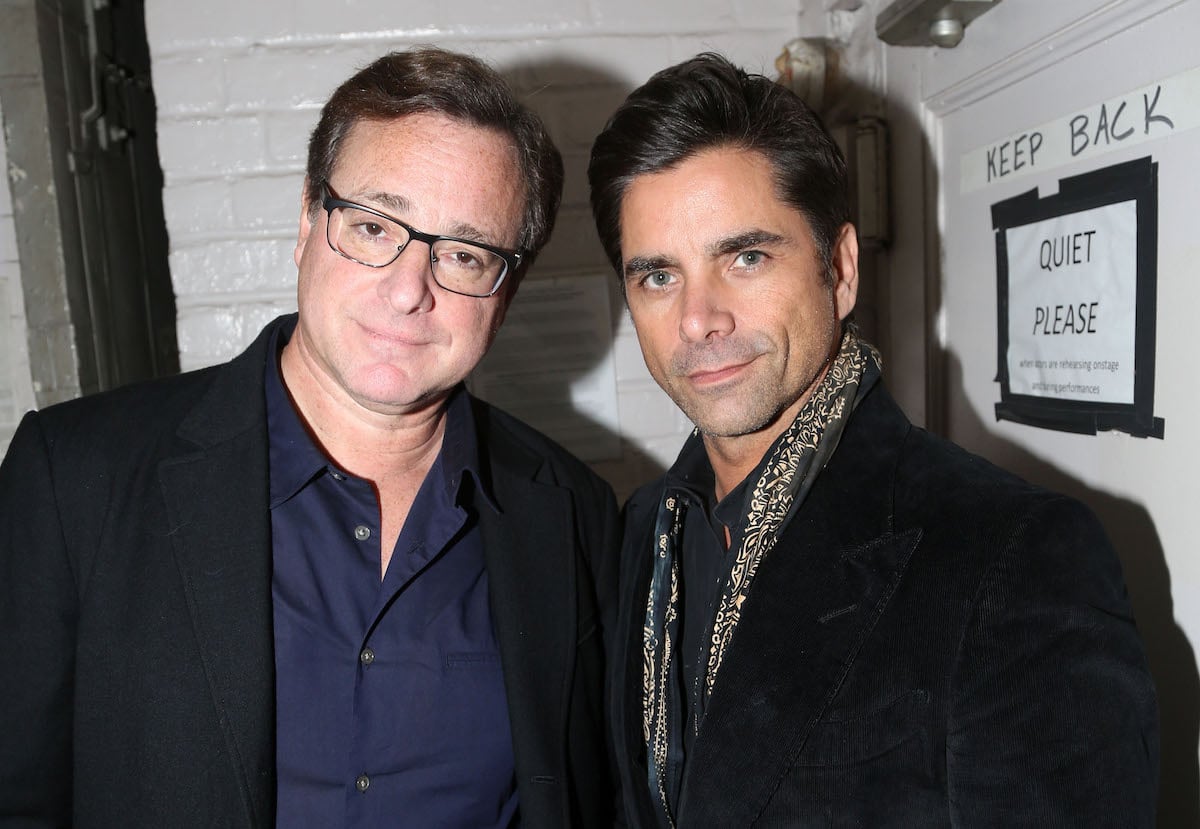 John Stamos revealed he convinced Bob Saget to go to therapy after his divorce
Bob Saget and John Stamos became close friends while working together on the set of Full House. After Saget's death on Jan. 9, Stamos opened up to The New York Times about his friendship with the comedian. He compared his relationship with Saget to that of a married couple. 
"Bob was a great listener, but sometimes you had to tell him to listen," Stamos said. "Here's the truth, too: There was a point in our life and our friendship, about 10 or 11 years ago, when we were like a married couple."
He said that he convinced Saget to go to therapy. "We were both single and around each other a lot, and I said, 'You've got to go to a therapist if we're going to stay friends,'" Stamos recalled. "I had this great guy. Bob started going to him, and it really helped. Bob would be talking about himself, talking about himself, and then you'd see something in his eyes go, 'Oh. Now I've got to ask about John. How are you?'"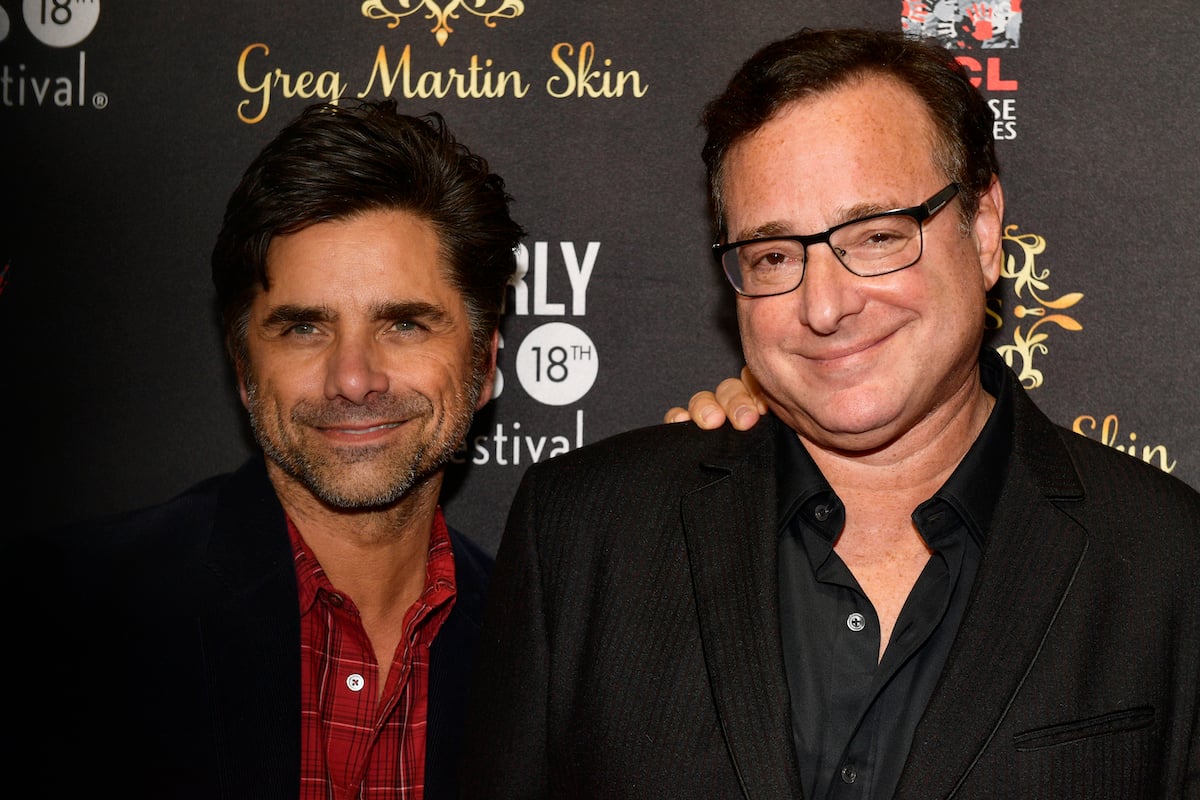 John Stamos said Bob Saget helped him through his father's death
Scream Queens star John Stamos reminisced about how he and Bob Saget helped each other through hard times. 
"His divorce was first, and I think that's when maybe he would say I was around for him," Stamos said. "I remember being on a text on a first date with him, telling him what to say, what to do. And then when he broke up with that girl, he was practically living on my couch."
He added, "I mean, we were as close as anyone could be. But everybody said that about him."
But Stamos said the support was far from one-sided. When his father died, Saget was there to get him through the funeral. "But then my dad dies, and this guy steps up like nobody in my life because everybody else was busted up," Stamos remembered. "My sisters, my mom. But Bob wasn't, and he just stepped in and took care of me, even to the point of 'Can I host your dad's funeral?'"
He said that Saget told "two hours of dirty jokes … but he gave people what they needed at that moment. Everybody needed a laugh, and he did it."
The 'Full House' star was a pallbearer at his friend's funeral and held a 'punk rock shiva' for him
John Stamos has been openly mourning Bob Saget on social media. On the day of Saget's burial, Stamos tweeted, "Today will be the hardest day of my life." He was a pallbearer at his fellow Full House alum's funeral, along with John Mayer, Dave Coulier, Mike Young, Jeff Ross, Steve Hale, Jonathan Silverman, and Ted Sarandos.
Stamos and several of Saget's other famous friends honored the former host of America's Funniest Home Videos with what comedian Jeff Ross described as an "impromptu punk rock shiva" at the Comedy Store in West Hollywood.
Stamos posted several photos from the event on Instagram and added a lengthy caption honoring his friend. 
"Being respected In the stand-up comedy world was everything to Bob," Stamos captioned the photos featuring stars John Mayer, Jim Carrey, Chris Rock, and more. "And the outpouring of love and respect that he got Sunday night at the @thecomedystore really proved that he was at the top of his game!"
He ended the lengthy caption on a somber note, writing that once the festive tributes were over, it was time to carry on without Saget. "But for now, the tributes and memorials are over," Stamos said. "And we face, head-f—ing-on the harsh reality of going through life without Bob and his love and his laughter. Not going to be easy."