'Full House': These Stephanie Tanner Quotes Are Giving Us Serious Nostalgia
Stephanie Tanner loved to perform on 'Full House,' almost as much as she loved spending time with her sisters. Here are some fan-favorite quotes of this character.
Stephanie Tanner may be the middle child in Full House but she has a way of stealing the show, whether that be with her choreography or her baseball skills. Here are a few fan-favorite quotes from this character.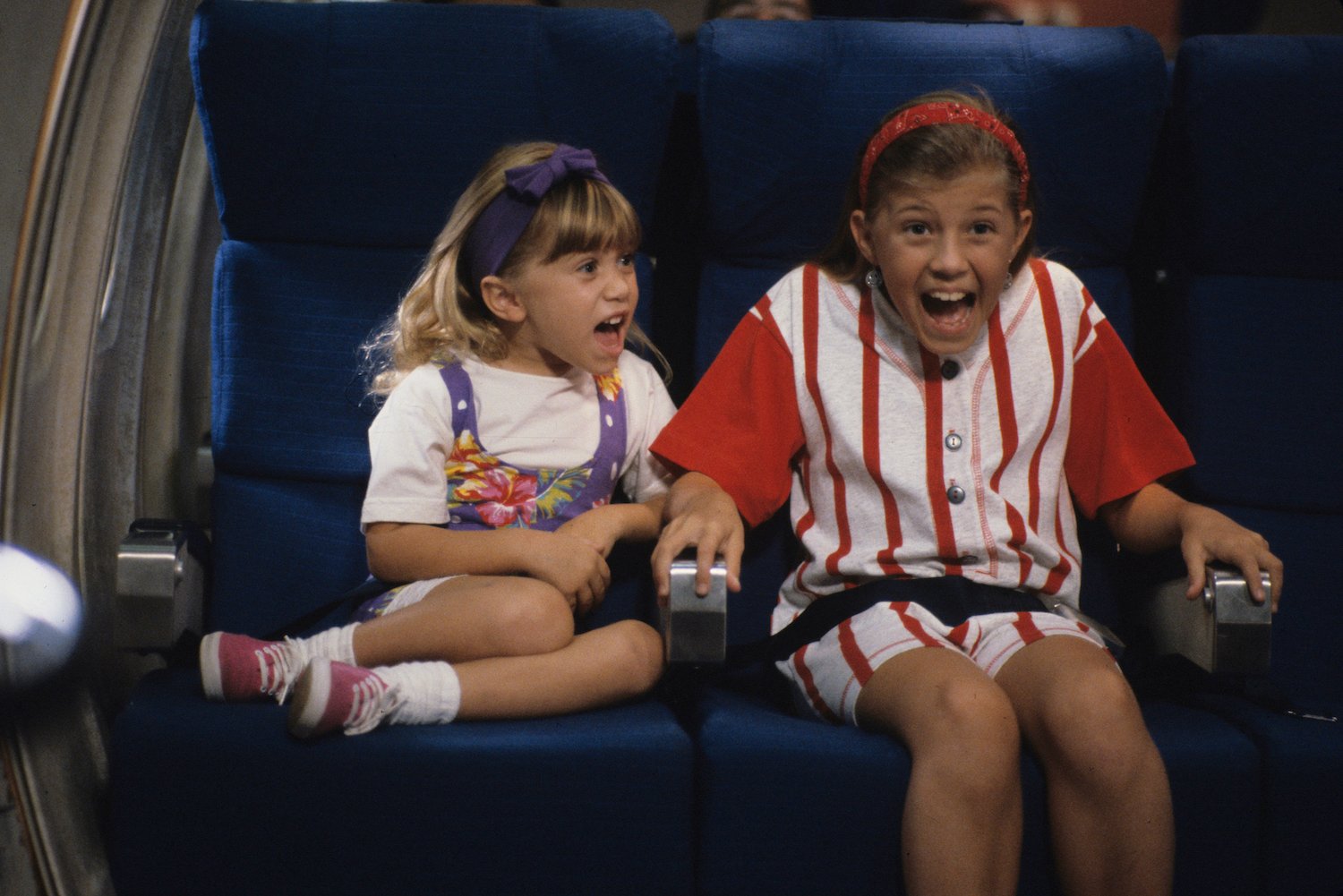 'Pin a rose on your nose'
It's not easy being the middle child and with DJ tackling a sixth-grade science project and Michelle being as cute as ever, Stephanie Tanner was feeling a little left out. So, in the "Middle Age Crazy" episode of this series, Stephanie decided to get "married" to her best friend.
'I'll stay home and watch public television'
Not everyone is excited about the first day of school. During the season 1 episode titled "The First Day of School," Stephanie Tanner was having a hard time with the adjustment. 
"Steph, don't you want to go to school and be smart," Danny Tanner asked. This was her response. Eventually, though, this character had a great time, especially thanks to the help of her older sister, DJ Tanner.
'How rude!'
A few of the Full House characters had iconic catchphrases. For Joey Gladstone, it was "cut it out." For DJ, it was "oh Mylanta." For Uncle Jesse, it was "have mercy" and "watch the hair." For Stephanie Tanner, though, whenever something didn't go her way, she was quick to say "how rude" as a response.
'Michelle, the goat boy can't get out of Norway because goats can't ride on planes'
During the "Nice Guys Finish First" episode, Joey was preparing for a charity hockey game, while Michelle kept reading fake articles from one of Kimmy's magazines. One article about a "Norwegian Goat Boat" scared her — until Stephanie explained why it wasn't real. 
"Well, they can never get through the metal detector after eating all those tin cans," Stephanie Tanner explained to her younger sister. That made Michelle feel better until she learned about a creature that was half-man and half-dog.
'Well, if I have the brain of a paramecium, you have the brain of only one mecium'
Stephanie and DJ were always getting into arguments, whether it be about going on "joy rides" with the bad kids or who got the role in a local commercial. No matter what DJ said, though, Stephanie was always there with a comeback.
As Stephanie Tanner got older, she and DJ remained close. For the spinoff series, Fuller House, the two moved into their childhood home after the death of DJ's partner. They eventually had a triple wedding with DJ's best friend, Kimmy Gibbler.
Most episodes of Full House are available on Hulu, while Fuller House is available on Netflix.