'Full House:' Who Was Steve's High School Sweetheart Before DJ Tanner?
DJ Tanner had a few less-than-worthy boyfriends before Steve Hale during Full House. There was Kevin, who she almost kissed while playing spin the bottom. There was also Michael, who implied DJ wasn't pretty enough.
Even her now-husband Steve had a girlfriend prior to dating DJ Tanner in high school. That was Rachel Taylor.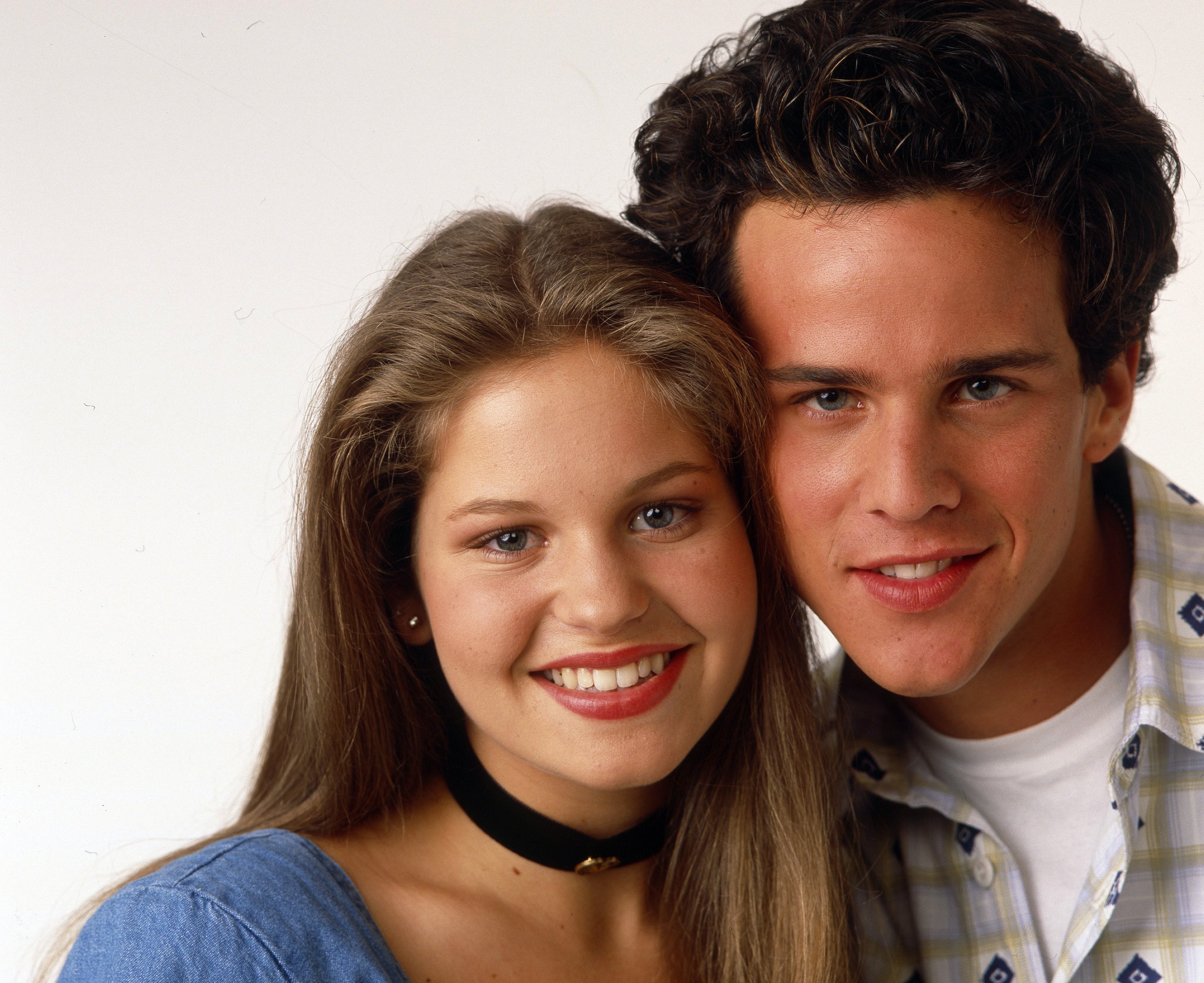 Fans met Steve's ex-girlfriend during the 'Prom Night' episode
DJ and Steve had been "going together" since their trip to Spain. As they got older, they got more serious, with both of the characters saying "I love you" while doing their homework on the couch.
It was only fitting that when Steve had his senior prom, he brought DJ. When he took her dress shopping during the "Prom Night" episode of season 6, he was less than enthusiastic about her outfits, with DJ asking him to call her "stunning" or "alluring."
When Steve's old girlfriend, Rachel Taylor, appeared wearing the exact same dress as DJ, though, he was quick to call her both "stunning" and "alluring." Fans don't know much about Steve's relationship with Rachel Taylor. Mostly, they learned that Rachel Taylor broke up with Steve. He was so heartbroken, he wouldn't even eat.
RELATED: All the Times That 'Full House' Taught Viewers Lessons About Death, Eating Disorders, Trauma, and Even Child Abuse
Rachel Taylor and Steve Hale kissed during their prom
Steve Hale and his ex-girlfriend broke up long before he started dating DJ. Unfortunately for DJ, at the senior prom, Rachel Taylor was crowned prom queen and Steve was crowned prom king. While they were dancing together, Rachel stole a kiss.
Although this upset DJ enough to kiss another guy named Paul, the eldest Tanner sister and her boyfriend stayed together. When DJ asked about Steve's relationship with Rachel, he confirmed that DJ was his first love.
"I thought she was my first love, but I was wrong," Steve told DJ. "I didn't even know what love was until I met you."
Steve and DJ eventually get married during 'Fuller House'
After Steve went to college, the Full House couple mutually decided to break up. After that, the two dated other people. DJ briefly had relationships with boys like the extremely rich Nelson and the bad boy rocker Viper.
RELATED: DJ Tanner Is Finally Getting Married on 'Fuller House' – Here's Our Look at Some of Her Less-Than-Worthy Boyfriends
However, when DJ didn't have a date to her senior prom, Steve surprised her and escorted her to the event. When these characters reappeared in the spinoff series, Fuller House, DJ had already married and had children with her late-husband Tommy.
As a single mother, though, she started dating Steve after he broke off his engagement. The characters eventually got married alongside Kimmy Gibbler and DJ's younger sister, Stephanie Tanner.
Most episodes of Full House, including those with Steve Hale, are available for streaming on Hulu. All five seasons of the Netflix original spinoff series, Fuller House, are available on the streaming platform, Netflix.