'Full House:' The Telethon Episode Featured This Member of the Beach Boys
The Beach Boys performed songs like "Kokomo," "Surfin' USA," and "Barbara Ann" during episodes of Full House. Uncle Jesse even recorded his version of the Beach Boys song "Forever."
For one episode of this sitcom, one band member performed "Be True to Your School."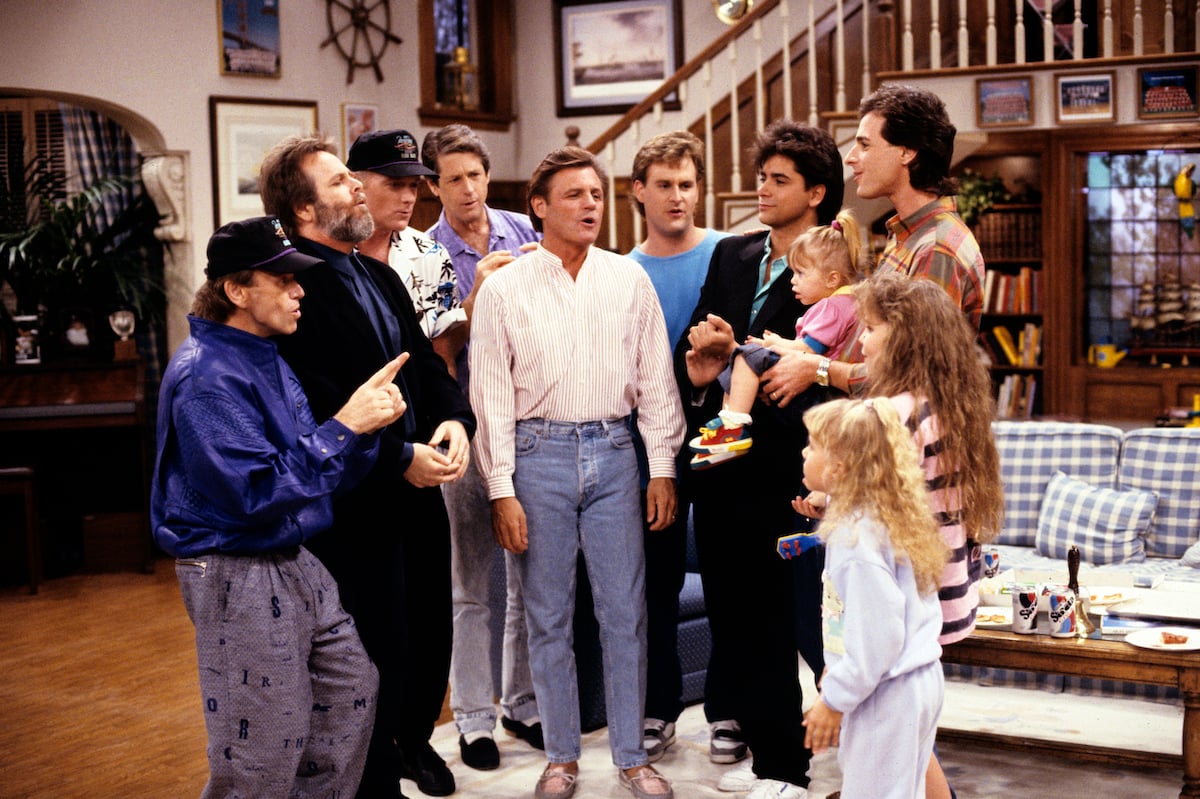 The Beach Boys had several cameos on 'Full House'
This home was always open to visitors, whether that was DJ's boyfriend named Steve or the chart-topping artists from the Beach Boys. This band first met the Tanner family during the "Beach Boy Bingo" episode of season 2.
In this special, DJ Tanner won two tickets to see the Beach Boys in concert. This contest win proved to be a problem when the entire family wanted to go.
Eventually, the Beach Boys came to the house and said that, of course, the whole family could attend their show. It was a pretty special night for the Tanners, as the family even went onstage and performed alongside the group.
The Beach Boys returned for an episode of season 5, where they sat around the Tanner home singing "Surfin' USA." It was this episode that they gave Uncle Jesse permission to record his own version of their song, "Forever."
RELATED: From Little Richard to The Beach Boys, Here Are a Few of the Celebrities Who Appeared on 'Full House'
1 member of the Beach Boys appeared on the season 3 episode, 'Our Very First Telethon'
The Tanner family hosted a few fundraisers on Full House. As the host of Wake Up San Fransisco, Danny Tanner was tasked with hosting a telethon with his family members. Unfortunately, he fell asleep shortly after the telethon began. It was up to DJ, Joey, and Jesse to keep the show going.
Eventually, these characters got a little help from Mike Love of the Beach Boys, who appeared to perform "Be True to Your School" with Jesse and the Rippers. By the end of the telethon, the Tanners raised over a million dollars, according to Full House Fandom.
RELATED: How Many Times Did Uncle Jesse Sing 'Forever' by the Beach Boys on 'Full House?'
The Beach Boys weren't the only celebrities to appear on this sitcom
Although the Beach Boys were recurring guests on this series, other celebrities visited the Tanner home. That includes the music legend Little Ricard, who joined Jesse and the Rippers for a performance at the Smash Club.
Candace Cameron Bure's brother, Kirk Cameron, appeared as "Cousin Steve," a member of the extended Tanner family who visited for a few days. Frankie Avalon and Annette Funicello appeared as themselves for a television special featuring Joey Gladstone.
Although Full House actors like Bure and John Stamos (Uncle Jesse) performed with the Beach Boys outside of the sitcom, the band never reunited for the Netflix spinoff series Fuller House.
Episodes of Full House are available for streaming on Hulu, including the "Our Very First Telethon" episode featuring Love.