'Full House': 3 Times Stephanie Tanner Stood up for What Was Right
Whether she's standing up for "duckface" or tattling on her sister, Stephanie Tanner tries to do the right thing. It doesn't always go as planned, but these choices made Stephanie Tanner a favorite character of many Full House viewers.
Here's what we know about the middle Tanner sister from this original sitcom.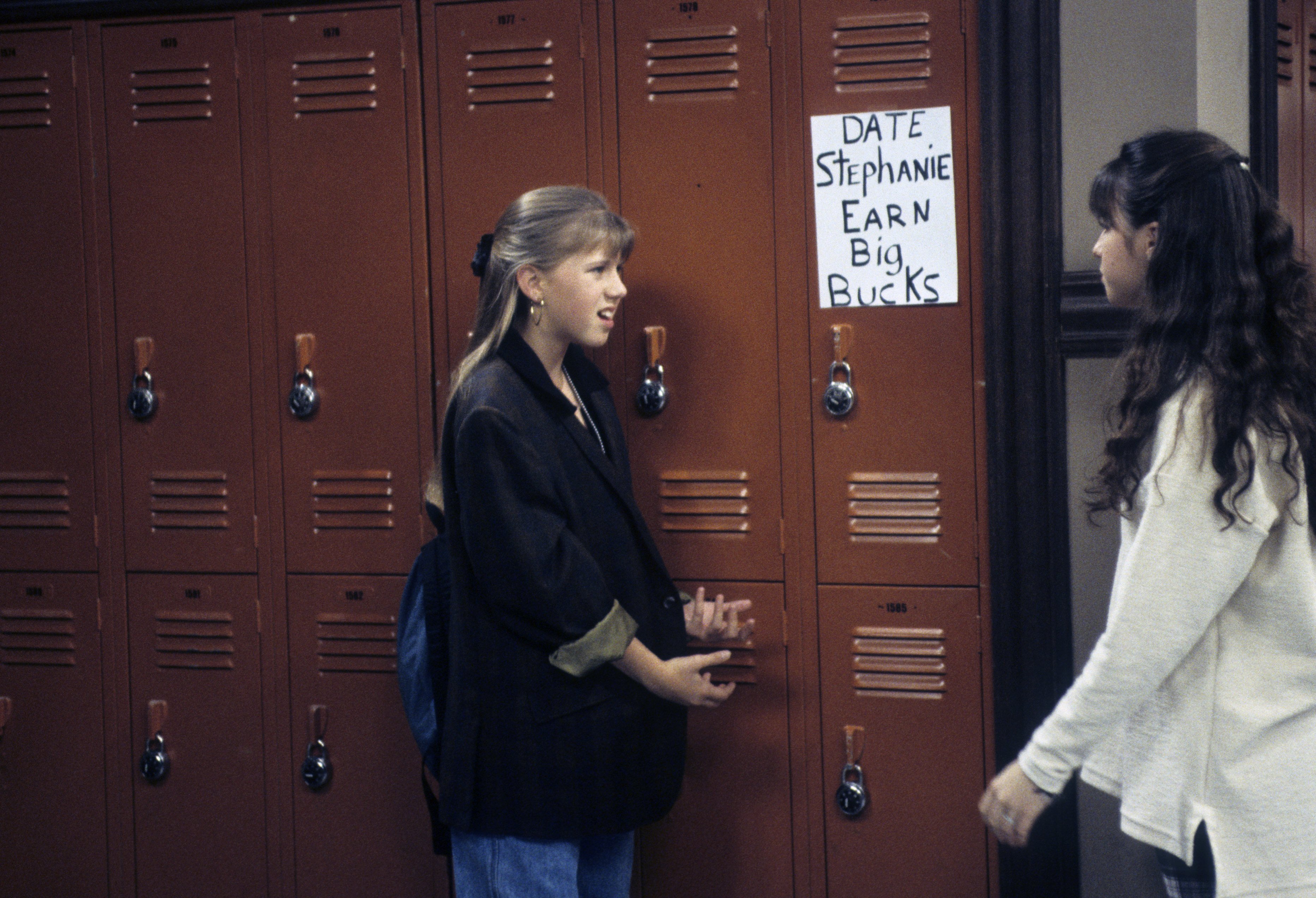 Stephanie Tanner is one character in the sitcom 'Full House'
She has a way of stealing the spotlight. Stephanie Tanner was always a natural performer, starring in dance recitals, a commercial, and as Yankee Doodle in her school's musical. This character was also a sister to Michelle and DJ Tanner. 
Throughout this series, Stephanie Tanner some difficult decisions. Sometimes she made poor choices, like when she "got even" with the mean girl at her school, Gia. Most of the time, though, Stephanie's good heart led her to help those around her.
Stephanie Tanner appeared in episodes like 'Nerd for a Day,' 'Shape Up,' and 'Silence is Not Golden'
Even as a child, Stephanie Tanner was always helping friends and family members. During the "Nerd for a Day" episode, this character refused to bully another student in her class. Even if that meant she would be bullied, she didn't want to make someone else feel bad. 
During the "Silence is Not Golden" episode, Stephanie Tanner was partnered for a class project with an annoying kid named Charles. After they worked together, Stephanie learned that Charles' father hits him. Instead of being quiet, this character told her Uncle Jesse, who then reported the abuse. 
During the "Shape Up" episode of this series, DJ Tanner struggled with body image issues. Although DJ Tanner was exercising excessively and following an extreme diet, Stephanie promised she wouldn't tell the adults just how dangerous her older sister was being. 
This character broke her promise when DJ's health was in danger. Although she felt terrible about tattling, the adults in her life promised Stephanie that she did the right thing. That good instinct followed Stephanie into her adulthood, as seen with the spinoff series Fuller House.
Stephanie Tanner had a few other memorable moments on this sitcom
Stephanie Tanner means well. However, this character has made some mistakes, as seen on Full House. During the thanksgiving episode of this sitcom, this character accidentally dropped the "picture-perfect pumpkin pie."
When DJ auditioned for a commercial, Stephanie's love for the cereal brand accidentally landed her the starring role. For another episode, this character drove Joey's car into the kitchen. (This incident was later replicated with the Netflix spinoff series, Fuller House.)
Episodes of Full House are available for streaming on Hulu, while episodes of Fuller House are available exclusively on Netflix.