'Fuller House': Bob Saget Did the Cast a 'Favor' Before the Show Even Started
Actor Bob Saget, best known for Full House, returned to his popular character in the sequel series Fuller House. But before he even made an appearance on the Netflix sitcom, he did a favor for the rest of the ensemble cast. Learn how Saget helped them out here.
Bob Saget starred in 'Full House'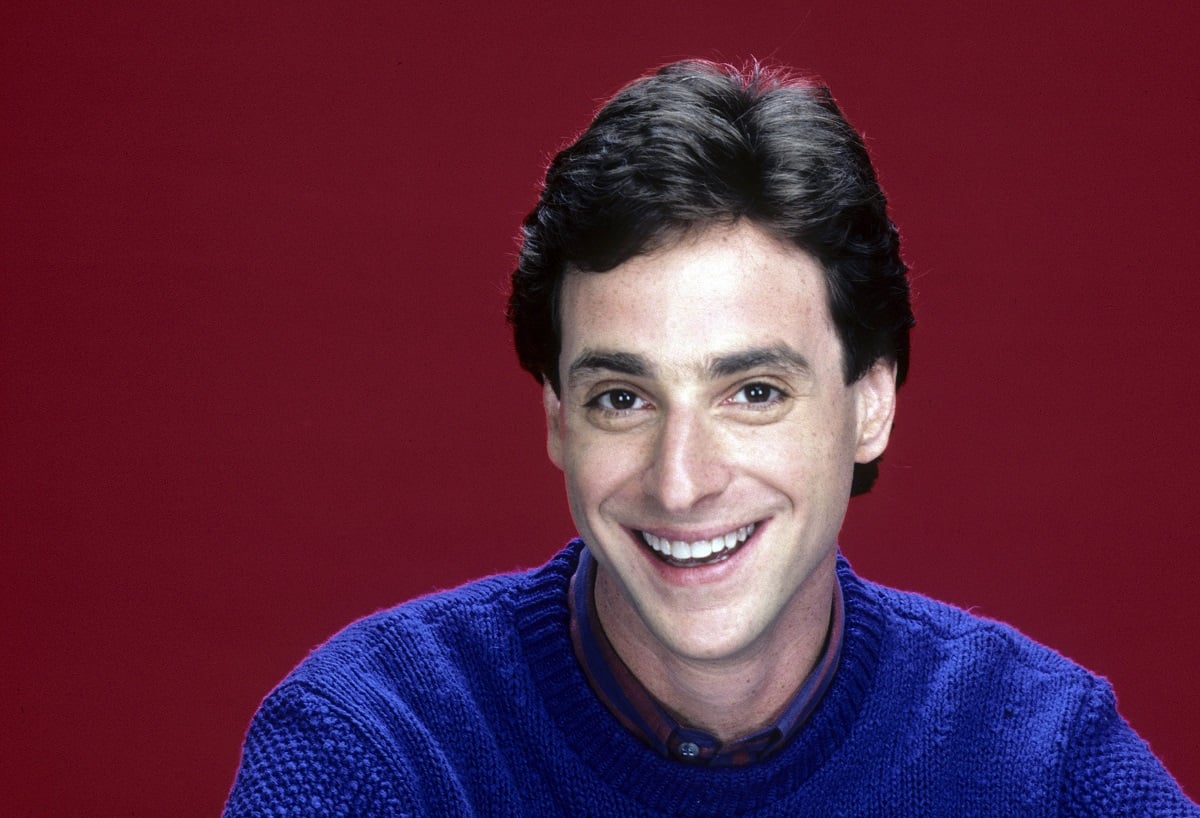 Saget broke out in the '80s as one of the stars of Full House. He portrayed Danny Tanner, a widowed young father of three who invites his best friend, Joey Gladstone, and brother-in-law, Jesse Katsopolis, to move in with him and help him raise his daughters DJ, Stephanie, and Michelle.
The sitcom aired for eight successful seasons on ABC. It took Saget from relatively unknown comedian to big star quickly. Though it remains the role he's best known for, the actor has continued to work in TV, most notably as the voice of older Ted Mosby in the series How I Met Your Mother.
He returned for the spinoff 'Fuller House'
More than 20 years after Full House went off the air, much of the cast returned to reprise their roles. Candace Cameron Bure, Jodie Sweetin, and Andrea Barber starred as DJ Tanner-Fuller, Stephanie Tanner, and neighbor Kimmy Gibbler to raise the next generation of kids in the Tanner house.
Saget recurred in the series. Danny moves to Los Angeles for work in the pilot, but the actor appears in 10 episodes throughout the show's five-season run on Netflix, coming back to spend time with his grandchildren and give advice to his now-adult kids. Fuller House ended in 2020.
Saget advised the crew on a set design issue
RELATED: What Is Bob Saget's Wife's Age? Kelly Rizzo Was Hesitant About Dating the 'Full House' Star
Not only is Saget like a dad to his on-screen daughters, but he looks out for them, too. "I did you guys a favor," he told Sweetin on his podcast Here For You in May 2021. "Before Fuller House started, I went there. I looked at the stage," Saget explained. "I started walking through the whole set."
But he discovered an issue. "What they did wrong was when you walk down the kitchen stairs to go into the basement, the wall literally stopped. They didn't give you a little bit extra reservoir room for people to go. So if three people went downstairs, they'd still be on camera. There was nowhere to go."
Saget said that this was also a problem with the sets of stairs going upstairs, "whereas on [Full House], we used to be able to come down the other stairs." As Sweetin thanked him, Saget continued, "The reason that you guys had somewhere to go when you went upstairs and not be on camera was because I made the note," he said. "So I did something good for Fuller [House]."
The item Saget took from 'Fuller House'
Saget and Sweetin shared stories about their time on set, including one popular topic: The props they took from the set. While Sweetin brought home a cross-stitched sign and a styrofoam dummy head (that one has quite a story), Saget's prized possession was a bit smaller.
"I have the barometer from next to the door," he said, referring to a wooden wall barometer that hung by the front door of the house from Full House through Fuller House. In one episode of the original series, Joey mistakes it for a clock, and Danny points out its actual usage.