1 'Fuller House' Fan Theory Suggests Michelle Tanner Was Actually Killed Off
She was one of the cutest characters on 'Full House.' Now, fans have a new theory regarding why Michelle was missing from the Netflix series, 'Fuller House.'
Is Michelle Tanner actually off in New York City? One fan theory suggests something seriously different happened to the youngest sister, resulting in her absence from the Netflix spinoff series, Fuller House.
DJ, Stephanie, and Kimmy Gibbler returned for the Netflix spinoff series, 'Fuller House'
Full House fans saw these characters go from girls to teenagers. Now, with the Netflix series Fuller House, fans can see what the Tanner family is up to years later. DJ is a veterinarian and a mother of three boys. Stephanie is a musician who has a child with Kimmy Gibber's brother, Jimmy. 
Kimmy Gibbler, well, she never changed. She did grow up, though, and finally moved into the Tanner house as a member of the extended family. There's one Tanner sister, however, who doesn't move back into their San Francisco childhood home.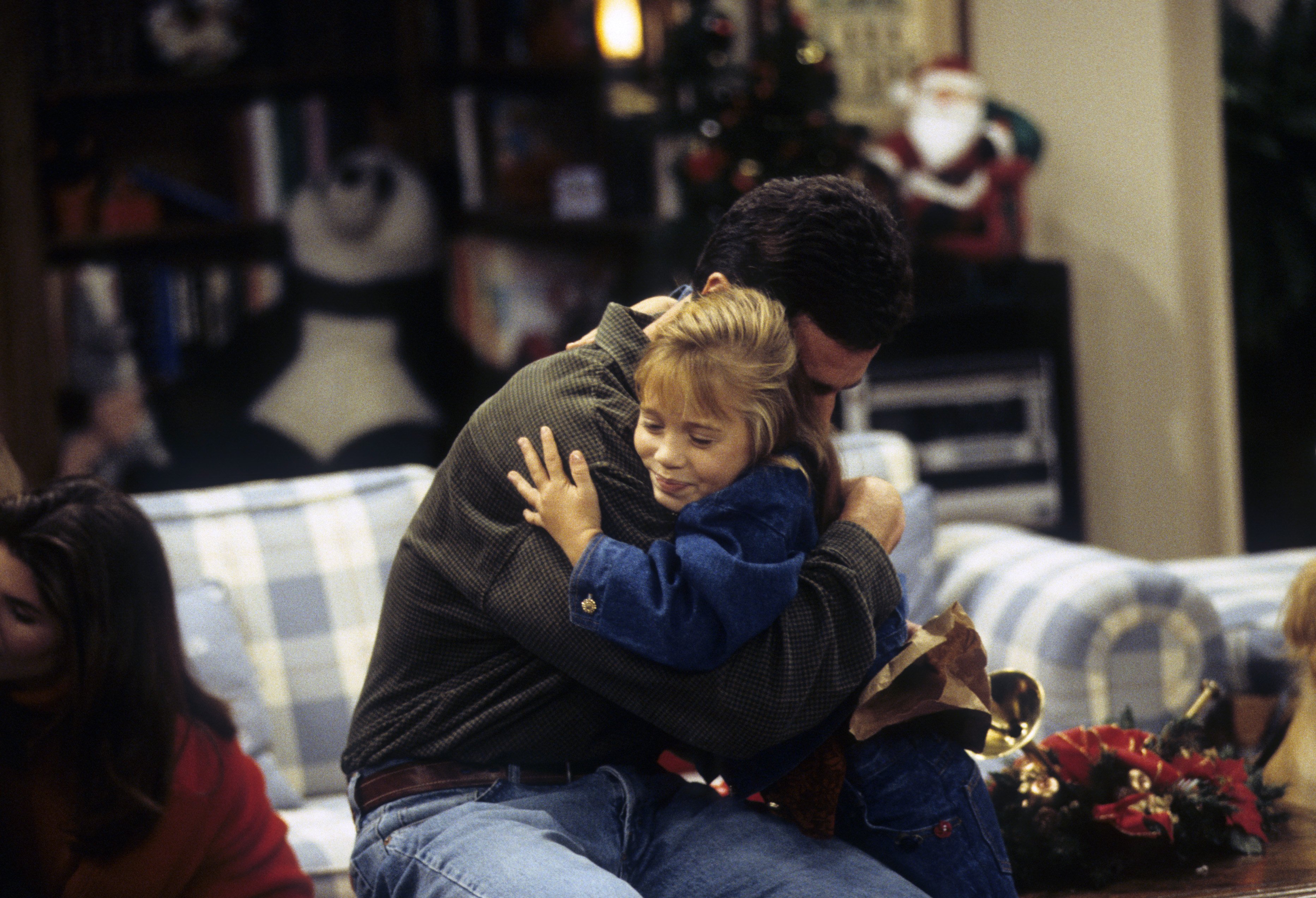 Michelle was, apparently, off in New York City 
After DJ's husband passes away, DJ, Stephanie, and Kimmy Gibbler all move back into their childhood home. (Rather, Kimmy's second childhood home.) One of the Tanner sisters was noticeably missing from the reunion, though. That's the youngest daughter of Danny Tanner, named Michelle. 
"Well, Michelle sends her love, but she's busy in New York running her fashion empire," the character Danny Tanner said during the first episode of Fuller House.
After making a reference to Michelle, the cast broke the fourth wall, starring directly at the audience. After that, she was only mentioned in passing, never making a cameo, like Stephanie's friend Gia or Kimmy's old flame, Dwayne. 
Was Michelle Tanner actually killed off in 'Fuller House'
Sure, she was off in New York City pursuing other adventures. Still, one episode of this spinoff led fans to think they might not be telling the truth about this character. Could Michelle Tanner have died? 
One Buzzfeed article states, "Without giving away any Season 5 spoilers, in the latest batch of episodes there's a scene where Danny Tanner (Bob Saget) embraces two of his daughters, DJ and Stephanie. He then hugs their best friend, Kimmy Gibbler."
"It's so nice to have three daughters again," he tells them. Michelle Tanner had some memory scares in the last season of Full House, too. After falling off a horse, the youngest Tanner sister forgets her family and who she is. 
Of course, it was never confirmed by the other characters that Michelle died. The actresses behind this character, Mary-Kate and Ashley Olsen reportedly had an open invitation to rejoin the Tanner family. The twins declined for the remainder of episodes of this series
The original spinoff featuring DJ Tanner, Stephanie Tanner, and Kimmy Gibbler, Fuller House, is available on Netflix. Most episodes of Full House are available for streaming on Hulu.