'Fuller House:' Here's the Meaning Behind Stephanie Tanner's Name for Her Daughter
When the outgoing character, Stephanie Tanner, finally has her own child, she has a hard time naming her. Then, the name comes to her almost instantly after a discussion with her father. Here's what we know about the newest addition to the Tanner family on Fuller House.
In 'Fuller House,' fans learned that Stephanie Tanner can't have children
This character is busy working as a DJ overseas when she decides to move back into her childhood home to help her sister raise her three boys. Yeah, Stephanie Tanner enjoyed a life of freedom, but the truth is, she can't have her own children even if she wanted to. 
She got some tests done and the character found out she's unable to carry her own baby. Eventually, Stephanie Tanner decides she wants kids and decides to do that with Kimmy Gibbler's brother, Jimmy.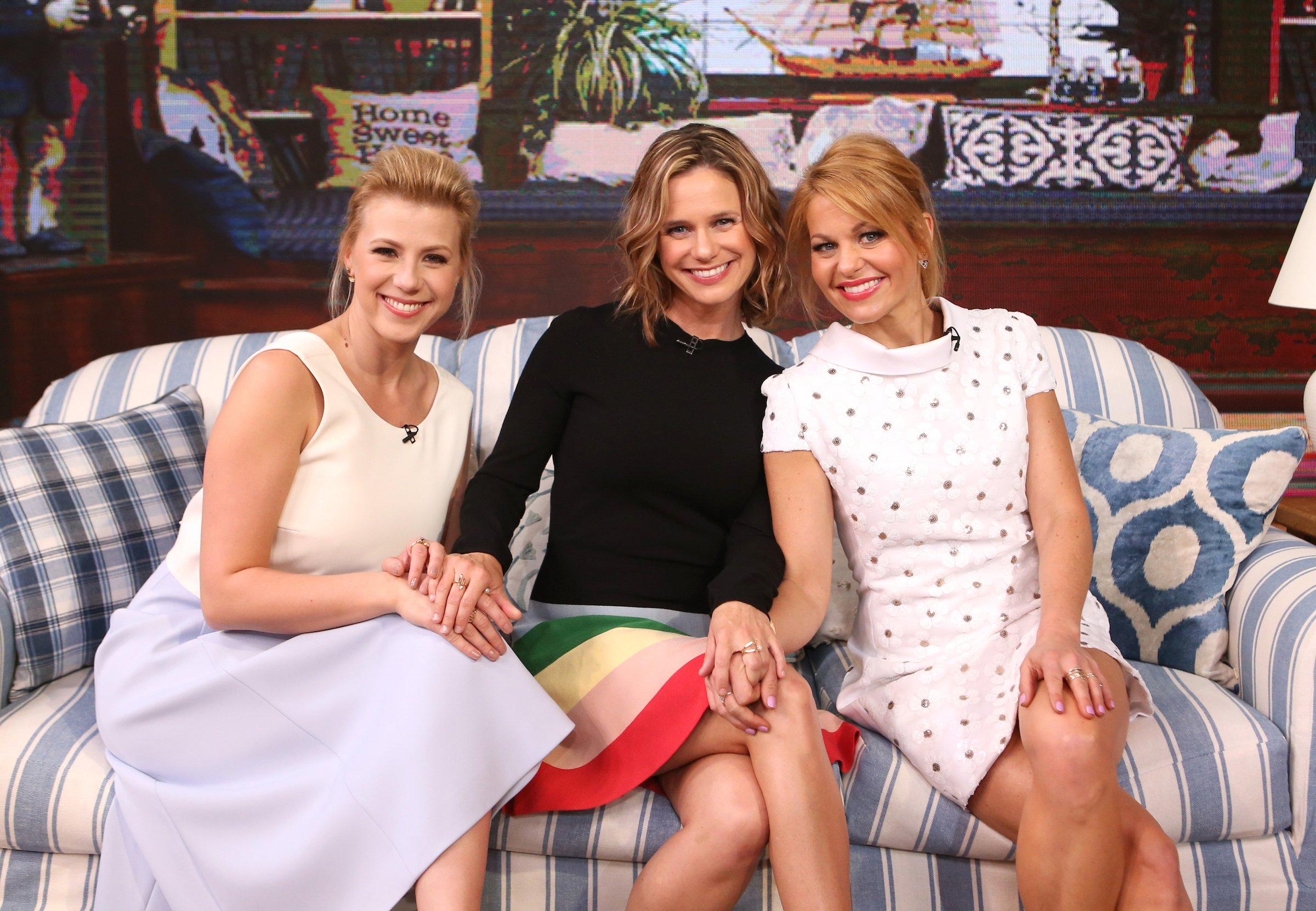 Kimmy Gibbler became a surrogate for Stephanie Tanner
When Stephanie Tanner was looking for a surrogate, there was no better choice than DJ Tanner's best friend, Kimmy. Sure, she loved rollerskating, falling, and cartwheeling, but she was willing to put all that on pause for Stephanie Tanner's baby. 
Kimmy Gibbler gives birth during the Fuller House Season 4 finale, a healthy baby girl. When Stephanie Tanner and Jimmy Gibbler return from the hospital, though, they still haven't decided on a name for their daughter. Eventually, they get the whole family together to make the big announcement.
What does Stephanie Tanner name her daughter?
After a long day of Danny Tanner trying to feel useful, Stephanie pulls him aside and explains how important he is to her. Then, Stephanie tells the rest of the family who her baby, Danielle Tanner is named after — her dad. 
That means Danielle's nickname was officially "Dani Tanner," just like the baby's grandfather. But that's not all, Stephanie said. Her middle name is going to be "Jo." So, if in the future, somebody wants to call her "DJ," that can totally happen.
Stephanie wasn't done, though. The new mother shared that there's one person in her life that wasn't a part of the family but was just as much her sister. As a result, Kimmy Gibbler became the baby's godmother. Once this episode aired, a number of fans took to social media, sharing their love for the spinoff. 
"We knew that fans wanted something like this, but I don't think that I had any idea that would it would be as successful as it has been," Sweetin said during an interview with Moms.com. "And we had no idea how the fans would respond and that we would get to do five seasons. That was huge."
Most episodes of Full House are available for streaming on Hulu. All five seasons of the Netflix original spinoff series, Fuller House, are available on the streaming platform, Netflix.