'Fuller House:' Do Nicky and Alex Ever Return for the 'Full House' Netflix Spinoff?
They were adorable babies who turned into adorable pre-schoolers. Now as young adults, the actors behind Nicky and Alex returned for the Full House spinoff, created by the streaming platform, Netflix.
Here's what we know about these characters and their cameos on Fuller House.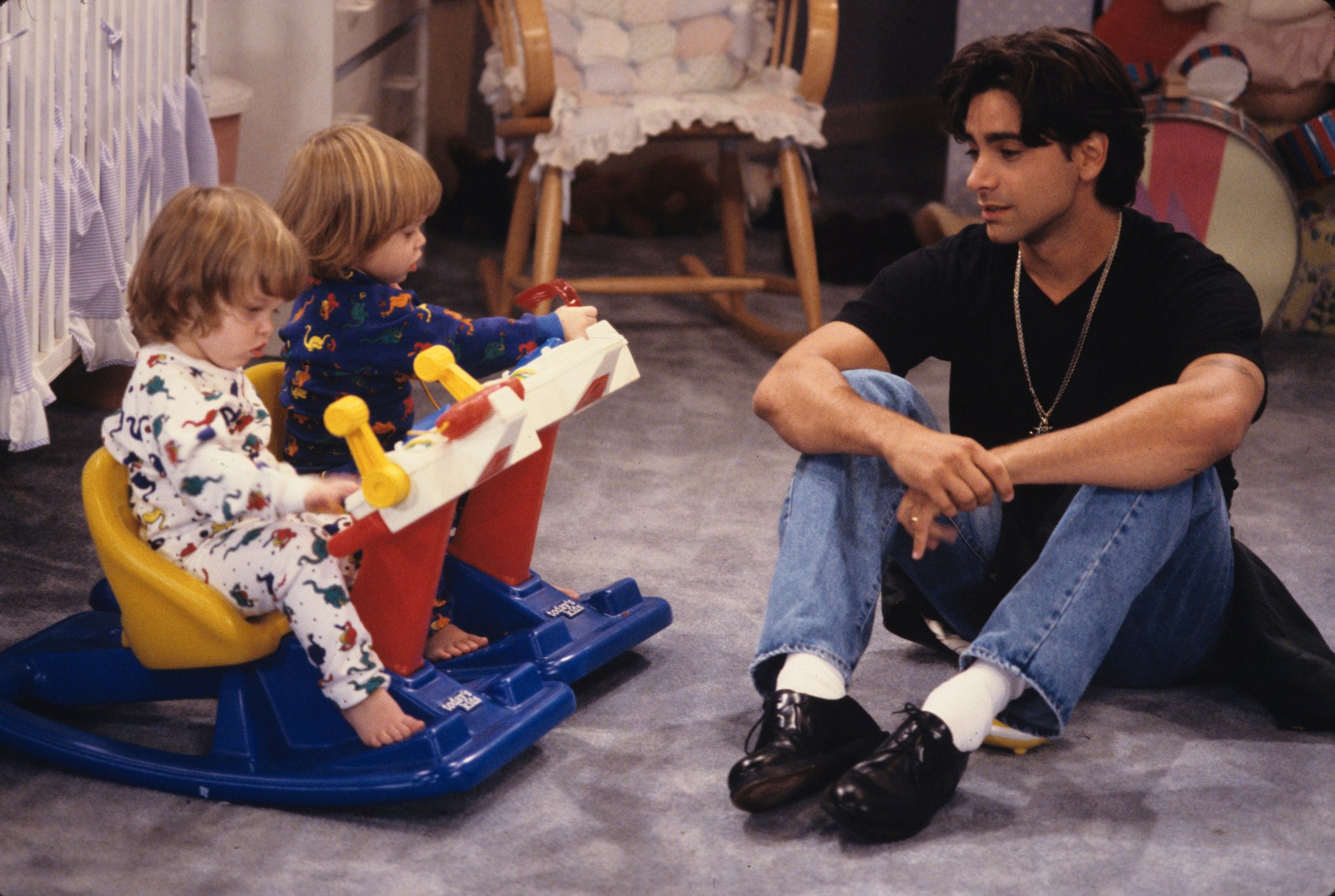 Yes, Nicky and Alex were in the Netflix spinoff series, 'Fuller House'
Although Full House premiered its final episode in 1995, fans went back to this San Francisco home with the Netflix spinoff series, Fuller House. Released on the streaming platform in 2016, the children from this series grew up, with DJ becoming the matriarch of the Tanner household.
It wouldn't be a Full House reunion without Rebecca and Jesse's twins, named Nicky and Alex. In the original series, these two first appeared as babies.
As they grew others, the actors Dylan and Blake Tuomy-Wilhoit told the role of the twins, becoming close friends with the Tanner sisters, especially Michelle. As adults, these twins were still close with each other, stopping by DJ Tanner's house along with other family members.
They don't end up moving back in with Stephanie Tanner, as they say during the first episode of the series that they have their sights set on a fish taco food truck following college.
RELATED: DJ Tanner Is Finally Getting Married on 'Fuller House' – Here's Our Look at Some of Her Less-Than-Worthy Boyfriends
Nicky and Alex returned for 1 episode of the second season
This spinoff series predominately followed DJ Tanner as the new owner of her childhood home. Stephanie Tanner and Kimmy Gibbler also appeared as recurring characters, living in the Tanner house and raising their children together.
However, other Full House cast members appeared for special occasions. According to Screenrant, Alex and Nicky returned in Fuller season 2 during the Thanksgiving episode, but did not make an appearance after that.
They were too busy with their food truck-related business, Kimmy Gibbler confirmed of the characters. These actors didn't even make it for DJ, Stephanie, and Kimmy's triple wedding during the series.
RELATED: All the Times That 'Full House' Taught Viewers Lessons About Death, Eating Disorders, Trauma, and Even Child Abuse
Nicky and Alex were first introduced as brothers and best friends in 'Full House'
Although Uncle Jesse was nervous about having twins, thanks to the support of Rebecca, Danny, and the rest of the Tanner family, he became more sure of himself as a father. He and Rebecca helped the boys through some milestones, including going to school and switching to "big boy beds."
During one episode, ("Support Your Local Parents,") Jesse and Rebecca discovered that Nicky and Alex didn't want to socialize with other children. Eventually, they had the boys discover other creative outlets and interests. Thankfully for Uncle Jesse, none of those involved cutting their hair.
Most episodes of Full House are available for streaming on Hulu. All five seasons of the Netflix original spinoff series, Fuller House, are available on the streaming platform, Netflix.