'Fuller House' Season 5 Features Many 'Full House' Memories, But No Footage
Sitcoms are notorious for featuring callbacks. And Fuller House had eight seasons worth of them. When the Full House spinoff series began airing, fans delighted in the many memories of the original. But why wasn't there any footage from the '90s hit in Fuller House Season 5? [Spoilers for Fuller House Season 5] 'Fuller House' …
Sitcoms are notorious for featuring callbacks. And Fuller House had eight seasons worth of them. When the Full House spinoff series began airing, fans delighted in the many memories of the original. But why wasn't there any footage from the '90s hit in Fuller House Season 5? [Spoilers for Fuller House Season 5]
'Fuller House' always featured callbacks to 'Full House'
Even before the pilot, it was clear that Fuller House would be drawing upon its predecessor. The promotional materials made it clear that this was essentially the same show, only in reverse and in the present days. And with former cast members signing on, it was easy to recreate the past.
From the opening credits of the pilot to through the very last episode of Fuller House, there were many mentions of the original series. From repeated catchphrases to the very same couch in the very same living room (set), it was impossible to forget that it's a spinoff of Full House.
They were able to use footage from the original series in the spinoff
Having all of that material to draw from came in handy. For a while there, they didn't just refer back to the original series, they actually showed clips from it. Most were very brief mentions. But one was especially notable for fans of Full House.
In the clip from the pilot, Joey gets Danny, Jesse, Stephanie, and D.J. to sing the Flintstones theme song with him as he quiets down D.J.'s youngest son, Tommy. This perfectly mirrors the pilot of Full House, in which they do the same for baby Michelle. But it wasn't enough just to allude to it — Fuller House showed the two moments side-by-side.
The final episodes of 'Fuller House' are on Netflix now
In these last few episodes of Fuller House, there were nearly as many callbacks as in season 1. In the Thanksgiving episode, "Turkey Day," Stephanie once again drives Joey's prized convertible into the kitchen, as she famously did in Full House Season 3, "Honey, I Broke The House." That would have been a perfect opportunity to intersplice Full House footage.
In the penultimate episode of Fuller House, "Something Borrowed," Stephanie tries to recall memories of her mom, Pam. This echoes the Full House Season 2 episode "Goodbye, Mr. Bear," where they all share memories of Pam and even watch a home video. Again, this would have been a good place for Full House footage. Instead, D.J. takes her to a diner, invoking a memory that was never included in the original series.
'Full House' isn't on Netflix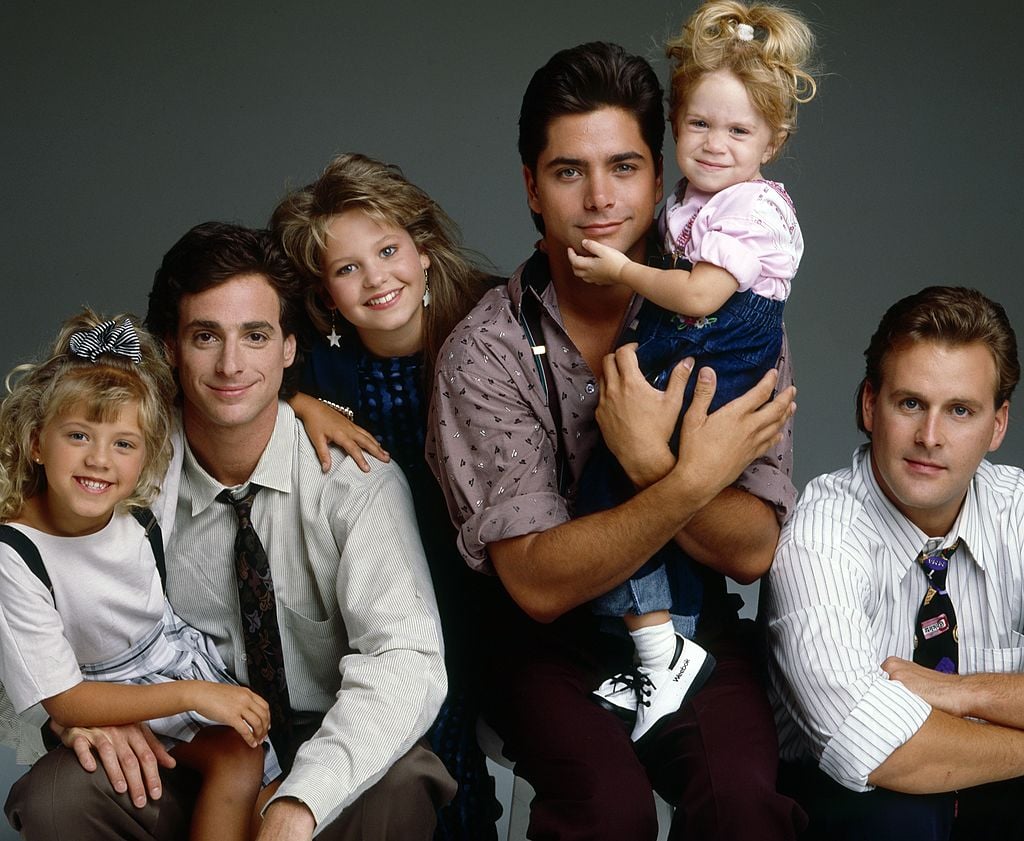 In the U.S., viewers have been able to watch Full House for years now. It's been on Hulu since 2017. This makes sense because Hulu is primarily owned by Disney, which owns ABC. However, viewers in other countries have had both Full House and Fuller House on the same streaming service. That is, until now.
Full House left Netflix in the U.K., as well as several other countries, on May 31, 2020, according to the website What's on Netflix. Just in time for Fuller House Season 5B. Is there a correlating there? It seems like perhaps because Netflix lost the licensing to the show, it wasn't able to use old footage for Fuller House Season 5.