'Fuller House' Season 5: Heartbreaking News From the Netflix Series Regarding 1 Beloved Cast Member
Fuller House has been dealt a few scandals as of late. But the most recent news is simply devastating all around. Here's what happened to one cast member of the series, which recently debuted its final season on Netflix.
'Fuller House' began airing in 2016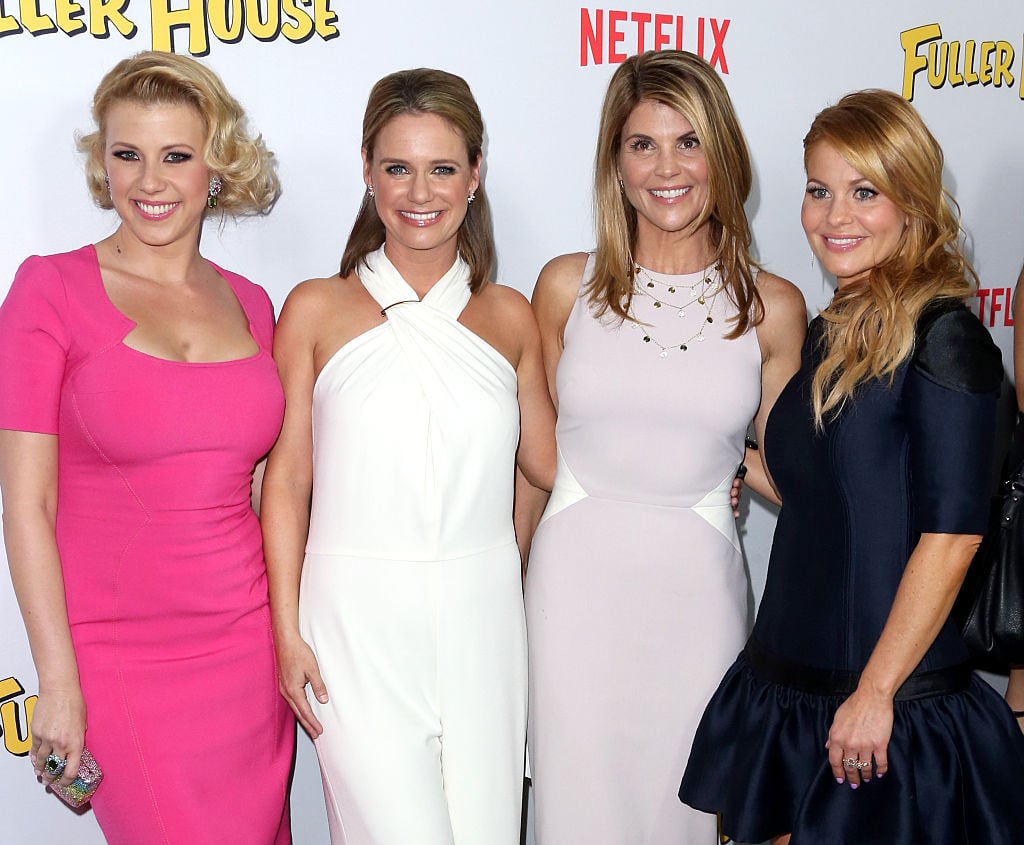 Fuller House is a revival or sequel series to Full House, the ABC sitcom that aired for eight seasons in the 1980s and '90s. While the original followed a widowed father, his best friend, and his brother-in-law as they raised his three daughters, the new series flipped things around.
DJ Tanner-Fuller (Candace Cameron-Bure) finds herself living in the same house she grew up in, in the same situation as her father almost thirty years prior. So she invites her sister, Stephanie, and childhood best friend, Kimmy Gibbler, to move in, along with Kimmy's daughter, Ramona. The three actresses who played these parts originally returned.
The college admissions scandal affected Season 5
In addition to the original child actors reprising their roles, many other returning cast members have made recurring appearances throughout the series' run. Bob Saget, John Stamos, and Dave Coulier have all shown up in turn as Danny, Jesse, and Joey, respectively. Joining them occasionally has been Jesse's wife, Becky, played by Lori Loughlin.
However, the current season of Fuller House was likely changed in reaction to real-life events. In early 2019, Loughlin was charged in connection with the nationwide college entrance exam cheating scandal, nicknamed Operation Varsity Blues. Because of this, the actress lost all of her current film and TV gig, including the Netflix show.
Dog Cosmo passed away
The Operation Varsity Blues tie notwithstanding, Fuller House has been generally free of controversy. After all, it tries very hard to be the wholesome comedy the original series was. But not all tragedies can be avoided.
According to the show's official Instagram account, the dog who portrayed Cosmo, the Fuller family's dog whom they adopted in the first season, "passed away after complications from surgery." The pup was no more than a few years old, so this is certainly a sad development.
The original 'Full House' dog, Comet
In addition to being an adorable family pet, Cosmo was also a tie to the original series. In Full House, the girls adopt a golden retriever puppy named Comet in Season 3. When Fuller House begins, Comet's granddaughter, Comet Jr. Jr. (who is owned by DJ's ex, Steve), is about to give birth. Enter Cosmo.
So what happened to the OG Tanner pooch? The dog star, Buddy, was also featured in the movie Air Bud and was a two-time Kids' Choice Awards nominee. He passed away in 1998 at the age of nine, and the movie Air Bud: Golden Receiver was dedicated to him.
When does 'Fuller House' Season 5 return?
Fuller House has returned for its fifth and final season. The first nine episodes (out of 18) were released on Netflix on Dec. 6, 2019. So when will the back half come out?
Episodes 10-18 of Season 5 will debut on Netflix sometime in early 2020. We don't have an official release date just yet, but we know exactly what it will focus on: The triple wedding of Stephanie, DJ, and Kimmy. And chances are, there'll be an episode dedicated in Cosmo's memory.