Funniest Khloe Kardashian Quotes From 'Keeping Up With the Kardashians'
Say what you want to say about Khloe Kardashian, but she has always been one of the funniest Kardashians to watch.
Whether she is tearing her sisters to shreds about their crazy antics, laying into her mom, or making the most hilarious self-deprecating comments, we can always count on Khloe to make us laugh. Read on for some of our favorite Khloe Kardashian zingers.
Khloe doesn't hold back when it comes to her mom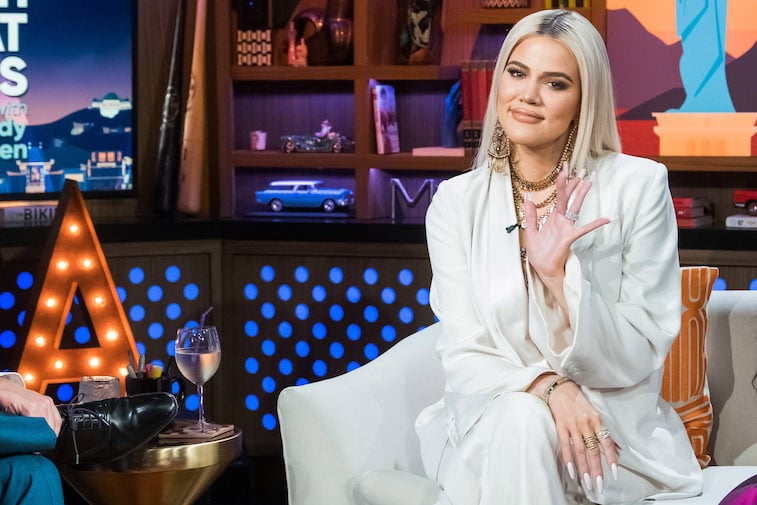 If you watch Keeping Up With the Kardashians you know that the girls have a very casual relationship with their mom, Kris Jenner. Khloe is particularly hard on her mom. Take a look:
"Hello, Satan."
Because how else do you answer the phone when your mom's calling?
"Guess who's going to jail on the 18th?"
Khloe found out that she was going to have to spend time in jail after missing her DUI class. So naturally, she found the perfect way to tell her mom.
"You're scared that Kim won't be able to use her big fat a** to get you 10%"
Kris had recently found out that Kim was diagnosed with Psoriasis, an autoimmune disease that causes dry, red patches on your skin, and was stressed out by the news. Khloe called her out saying that she was only worried about how it would affect her.
But this wasn't the only time Khloe called out the momager. When Kim was deciding whether she was going to pose for Playboy, Kris was all for the idea. Khloe's response?
"Of course you do because you get 10%. That is sick."
There's no line Khloe won't cross with her mom. Khloe called her mom to take a lie detector test, to which Kris responded, "A lie detector test? I'll take any kind of damn test you want me to take." Without hesitation, Khloe responded,
"I want you to take an STD test cause I'm sure you've got a few of those!"
Her siblings are fair game as well
Some of the funniest moments of KUWTK come when the girls are taking jabs at one another. But no matter how hard they try, Kourtney and Kim just can't match Khloe's blows:
Kris was having fun with the girls and asked Khloe, "Remember when Kim did her song "Jam?" Khloe's response was epic,
"Mom, it's haunting me for the rest of my life."
Then there was that moment where she congratulated Kim on her pregnancy,
"A little bun in the oven. Your a** is gonna be so big!"
During an interview with Andy Cohen before Kim Kardashian had kids, the talk show host asked Kardashian which sister she would save if the Kardashian yacht was sinking. Khloe said what everyone else was thinking,
"I would save Kourtney because she has kids, and Kim has a fat a**, so, like it would save her herself. It's like a floatation device."
Though Kim loves to rock her assets, Khloe is a little more camera shy,
"I appreciate the effort, but I am not like you, Kim. I'm not as comfortable baring my naked a** on a cover of a magazine. It's just weird to do that."
A simple hello, will not suffice when it comes to answering the phone. Khloe's younger brother Rob was on the receiving end of this gem,
"Yes, Robert. What do you want now, more money, a check, a car, my soul?"
She offered up parenting advice to Kourtney when she said that it's sweet to still be breastfeeding your child at seven,
"If the kid can say, 'Yo mom, pull out your t** and let me suck on it,' that's ridiculous."
She's never shy to take a jab at herself
You're just mean if you can dish out the insults but can't take a few yourself. Khloe knows how to make fun of herself like no other:
She made this comment when she had a wardrobe malfunction,
"My fat f***ing a** ripped the dress."
And when she was reminiscing about the older days,
"Skinny Khloe, come back!"
When she turned an insult into her favorite word,
"Ever since Kim called me a troll, I love using that word."
And finally,
"I'm Khloe. My sisters say I am a b****."