The Funny Way Bryan Cranston Met His Wife of 31 Years, Robin Dearden: 'There Was Sexual Tension, Let Me Tell You'
Bryan Cranston first made a name for himself in TV for a comedic role as the father in the long-running sitcom Malcolm in the Middle. But he vaulted to stardom in more recent years for dramatic parts, particularly in Breaking Bad.
In his personal relationships, Cranston has experienced a bit of both comedy and drama. The drama came during his first marriage, which lasted only a few years. And the comedy relates to the way he met his current wife, to whom he's been married for more than 30 years.
Bryan Cranston's first wife, Mickey Middleton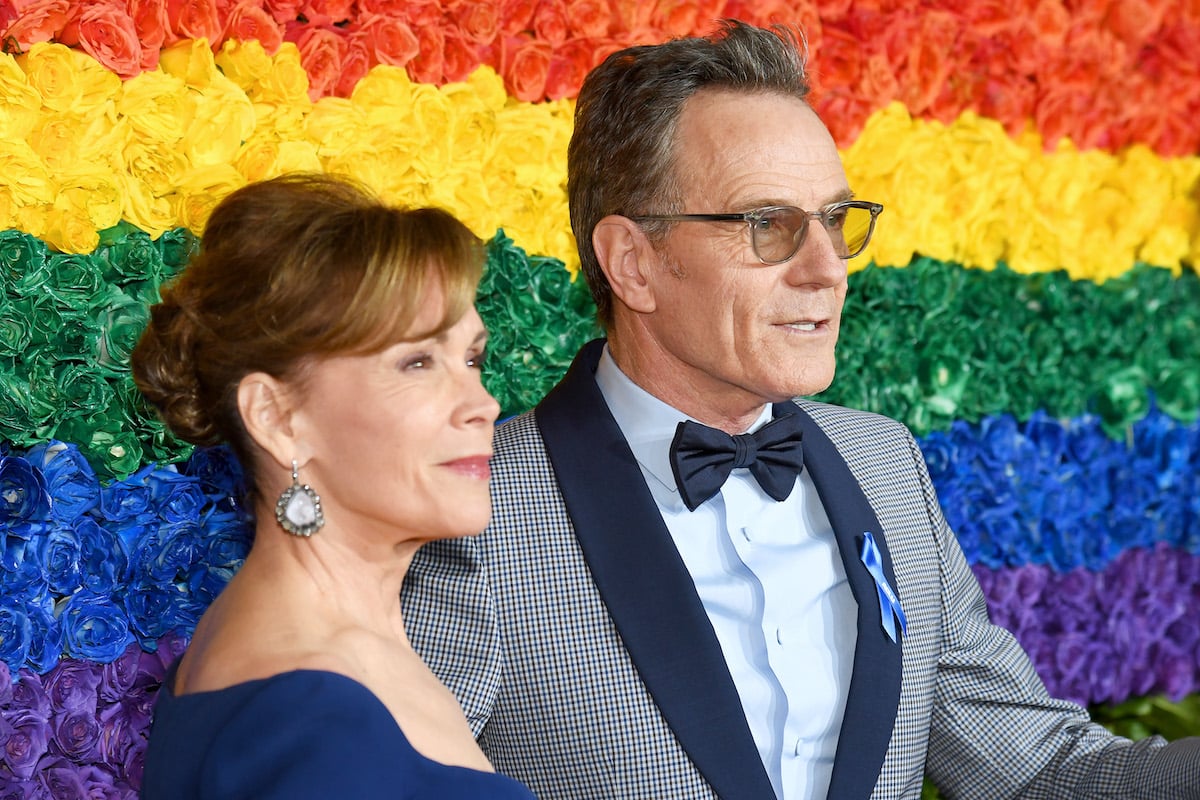 TheNetline reports Bryan Cranston married his first wife, writer Mickey Middleton, in 1977. Not much is known about her, but we do know the marriage dissolved in 1982 and he called it an "amicable" breakup. As he puts it, they realized they "loved each other as people" but "weren't in love with each other."
It was a case of a couple of young people getting married before fully realizing what they each wanted out of life and determining whether they were compatible. According to Cranston, "she wanted more than anything a house, a baby, and to be in the church choir, and by the time I was courageous enough to face that, we were already married." The marriage lasted just five years. It would be seven years before Cranston remarried.
Bryan Cranston meets his future wife, Robin Dearden
RELATED: 'Breaking Bad': Bryan Cranston Has a Special Tattoo to Honor AMC Series and Walter White
Cranston met fellow actor Robin Dearden in 1986. The thespians were guest stars on an episode of the military drama Airwolf. He played the villain, a jilted lover who hijacked a sorority reunion cruise. She played one of the sorority sisters, and his character held a gun to her character's head.
They quickly formed a connection on the set and flirted. But after filming ended, they went their separate ways because both had partners. They met again a year later and picked up where they left off, but now a year older and more mature.
Cranston said it was "serendipitous" that they had to wait a year to start dating because if they didn't, "she doesn't think that [they] would have stayed together." The first time around, they were both involved with others, so they "were able to flirt without the heavy sexual tension, but there was sexual tension, let me tell you."
Cranston's career has taken off since they got together, but Dearden's hasn't. According to her Amazon filmography, she has mainly had guest-starring roles in various TV shows, including Knight Rider, Highway to Heaven, and — of course — Breaking Bad.
They're celebrating 31 years of marriage
RELATED: Kelly Preston and John Travolta: How Their Marriage Lasted So Long
Cranston's marriage to Dearden has been more successful than his first. When he was planning to propose to her, he knew he would cry if facing her. So he came up with an idea to do it while they were taking a bath, Nicki Swift reported.
But the location created a dilemma: Where would he hide the engagement ring? He ended up putting it on his pinky toe. And when the time was right, he lifted his leg and said, "Here's your ring, but I can't reach it. Take the ring off my toe."
Dearden said the proposal "was so romantic," which has led to 31 years of marriage. They have one child — daughter Taylor Dearden — who was born in 1993. Like her parents, she is an actor and appeared in the same episode of Breaking Bad as her mother. According to IMDb, aside from appearing in Breaking Bad and Airwolf, Cranston and his wife have acted together in several movies.