'Furry Vengeance' Became Brendan Fraser's Lowest-Rated Film for Its Eco-Friendly yet 'Vaguely Racist' Messaging
Many movies have crashed and burned despite solid casts, and Brendan Fraser's Furry Vengeance is one of them. The 2010 film was anticipated for its family-friendly dark humor about the importance of seeing through the construction of so-called green developments and preserving natural habitats.
Unfortunately, several factors worked against it and instead made it the lowest-rated film of Fraser's career. But, on a positive note, it wouldn't be 2010's biggest critical flop.
Everything to know about 'Furry Vengeance'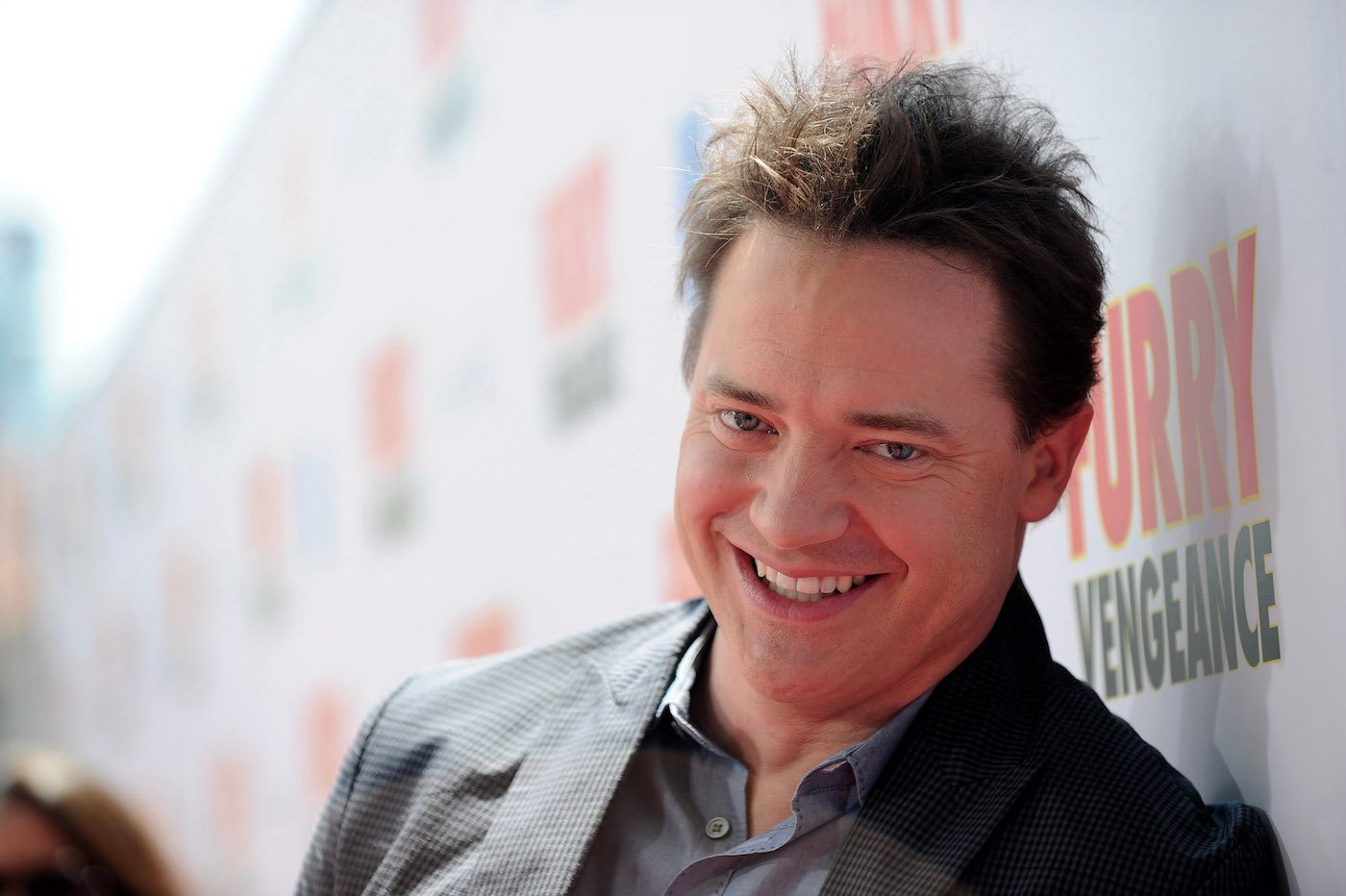 After his predecessor flees the Oregon wilderness, Dan Sanders (Fraser) accepts the task of taking over a construction project in a wooded area at the behest of his demanding boss (Ken Jeong). However, Dan's son Tyler (Matt Prokop) and wife Tammy (Brook Shields) aren't happy about leaving their home in Chicago. But that won't be Dan's biggest challenge.
As the movie title suggests, the animals in the area mark Dan for vengeance and prepare to attack. After all, he's arguing that this "green" development will be good for the environment. But as Tyler points out, "How could ripping out the forest be good for the environment?"
The furry denizens refuse to back down without a fight. They team up to make Dan's time in Oregon as miserable and difficult as possible to scare him off like the last guy.
Reception, review, and low ratings for 'Furry Vengeance' in 2010
If you asked around, you'd likely find a few Brendan Fraser fans who saw the film as a good, family-friendly comedy worth seeing. Some even claim it gave them plenty of laughs. Looking at Google's user ratings, you'll see that 76 percent of viewers actually like the movie. But that doesn't reflect what other 2010 reviews and ratings said of the film.
Critics' ratings and reviews did anything but praise the movie. In fact, they practically wiped the floor with it.
Ratings from Rotten Tomatoes gave Furry Vengeance a 7 percent splat, IMDb gave it a 3.8/10, and Parent Previews rated the film at only 2/5. But perhaps the worst part was the critics' choice of words to describe the movie.
Sandie Angulo Chen from Common Sense Media wrote, "This movie's filled with so many clichés, predictable sight gags, and lazily written dialogue that it's difficult to take it seriously."
Mike Hale of The New York Times said that "even by the standards of movies intended to make 5-year-olds laugh … Furry Vengeance is unbearable." And the "special effects are surprisingly cheap-looking," he added.
"The boss, incidentally, is played by the increasingly ubiquitous Ken Jeong — who, when he's not saying things like, 'It's not about green — it's about the shades of gray,' will occasionally speak in high-pitched Japanese," The Village Voice noted, "thus rendering Furry Vengeance both eco-friendly and vaguely racist."
But 1 movie surpassed it as the worst film of 2010
Even though Furry Vengeance marks Brendan Fraser's lowest-rated film, it wasn't 2010's worst movie.
That unfortunate distinction went to M. Night Shyamalan's The Last Airbender a couple of months later. Based on Nickelodeon's more successful animated series, Avatar: The Last Airbender, the movie couldn't live up to its predecessor.
This worked out for the cast, crew, and creators of Furry Vengeance, but they still have to live with its failure. Though its obvious eco-friendly message was nice, the vaguely anti-Asian racism and lack of presentation doomed the film to be Brendan Fraser's lowest-rated movie after years of popularity and immense success.
RELATED: Tom Cruise Mocked Jake Johnson Into Accepting His Role in 'The Mummy'